Mary Jo Peckham Park is big and beautiful. It is the perfect place to play, picnic and fish.
The park has a community center, parking lot, restrooms, pavilion, unique playground, exercise station and even a mini golf course.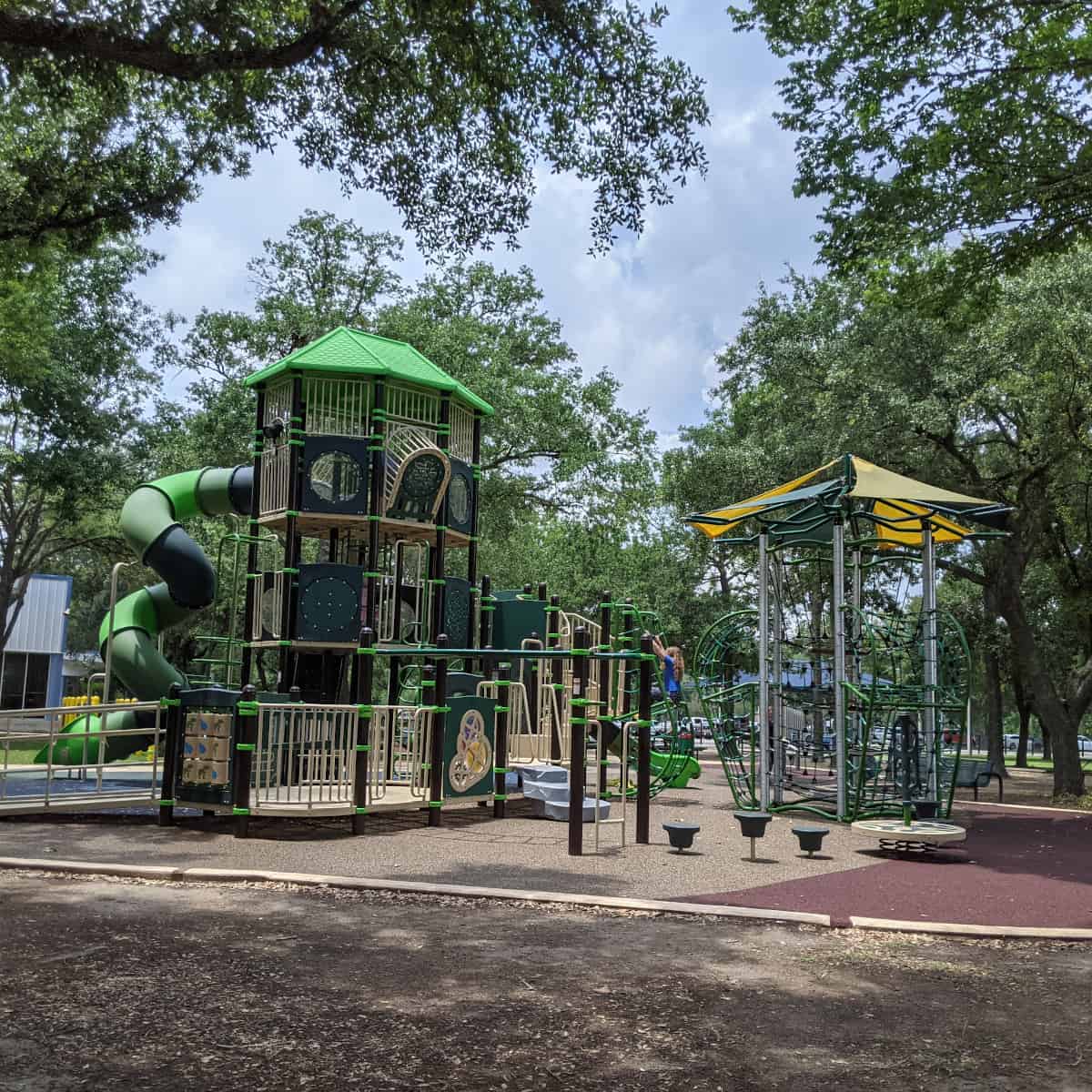 The play structures have recently been redone and the equipment is great. The climbers, spinners and slides are very unusual and fun. There is also a music station and little play store. Also, the mommy and me bouncer is something I've never seen before.
The playground is on a rubber mat and has ramps and lots of equipment on the ground level.
Look at the pictures!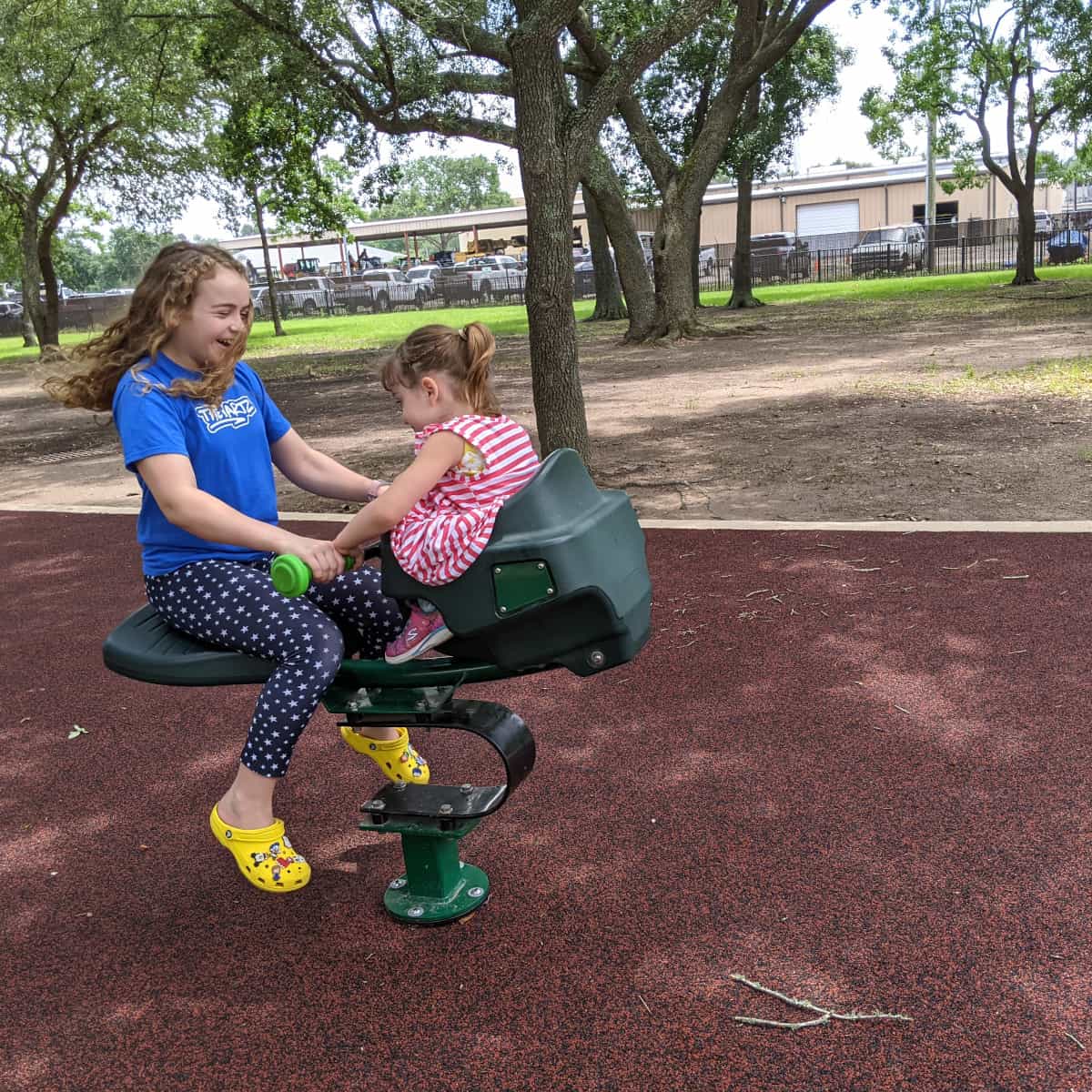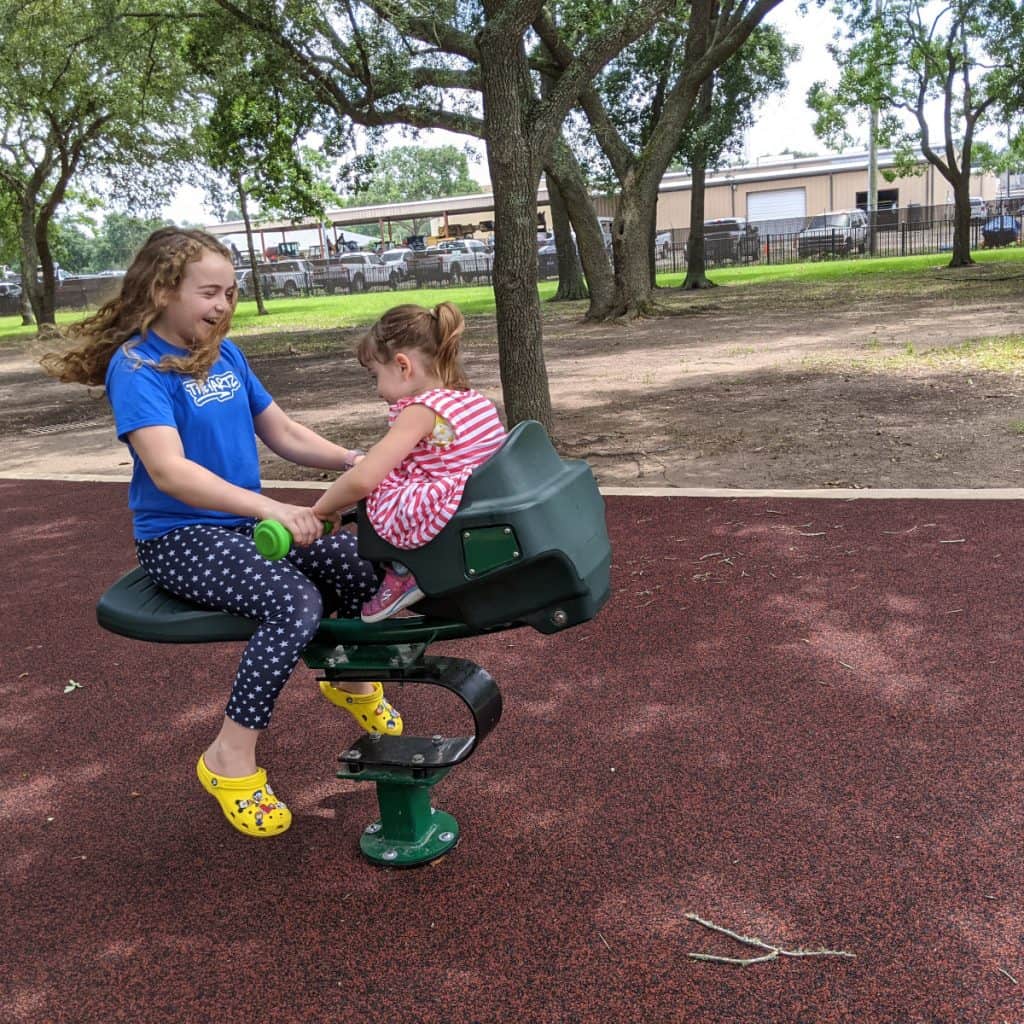 In order to get the mini-golf clubs, I think you head to the community center. (We have not done this, so tell us how it goes!)
Also, while you are in the area... stop by the Katy Play Station Train Playground. It's just down the street!
Click the address for the map: 5597 Gardenia Ln, Katy, TX 77493
Or click HERE for more Houston area parks.