Katy Play Station is a great park! "Train Park" is the state's largest innovative playground for multiple-impaired and profoundly deaf children. The playground is designed to feature Katy's name sake the MKT Rail line and includes ramps and swings for kids of all abilities.
The all-inclusive Katy Play Station has a 13,000 square foot playground.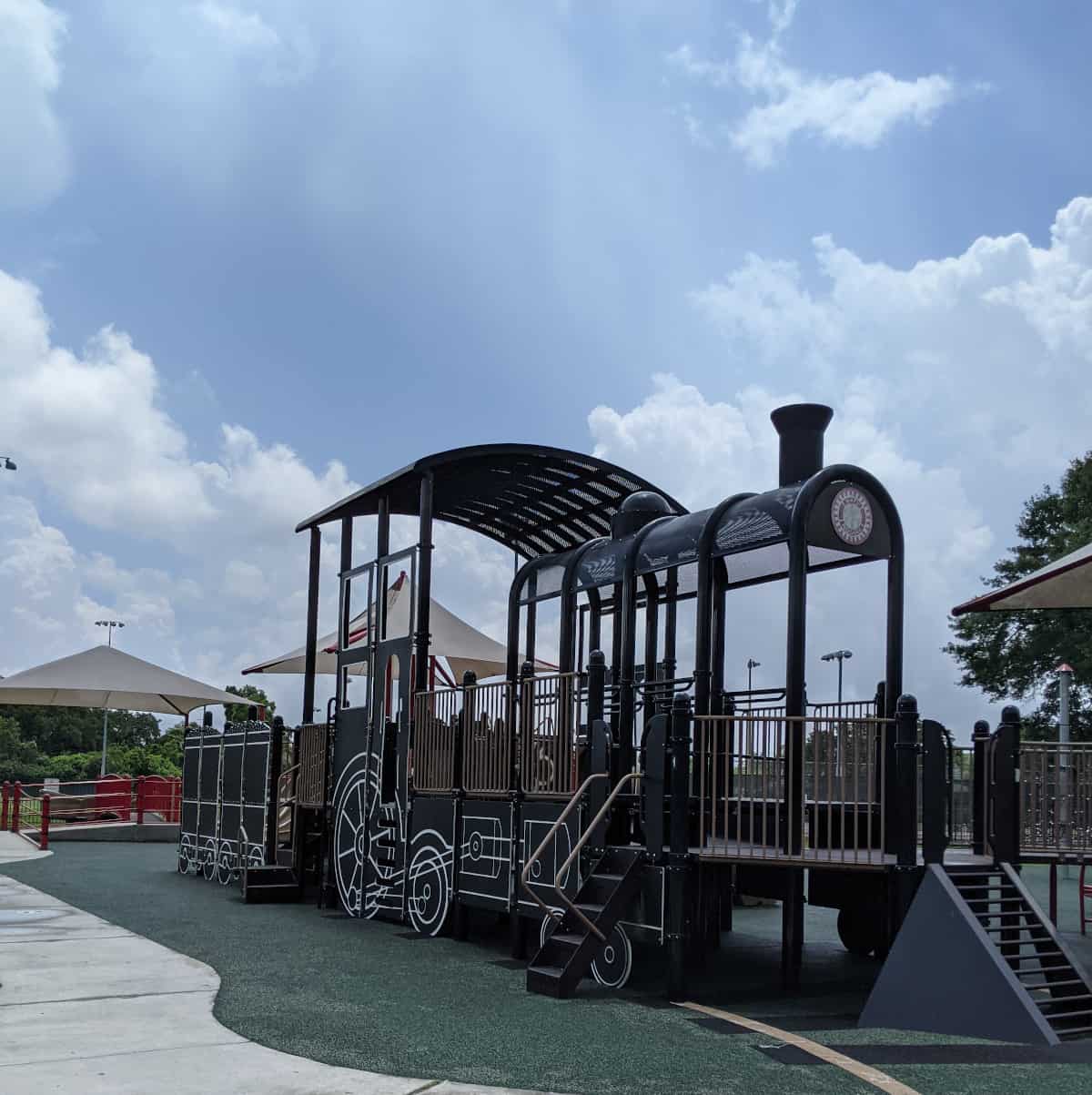 This train park is really amazing.
The train alone would make it great, but it also has unique ramps, slides and ladders. And, there are swings and a spiderweb! The ground is a soft rubber mat... so no bugs or mud!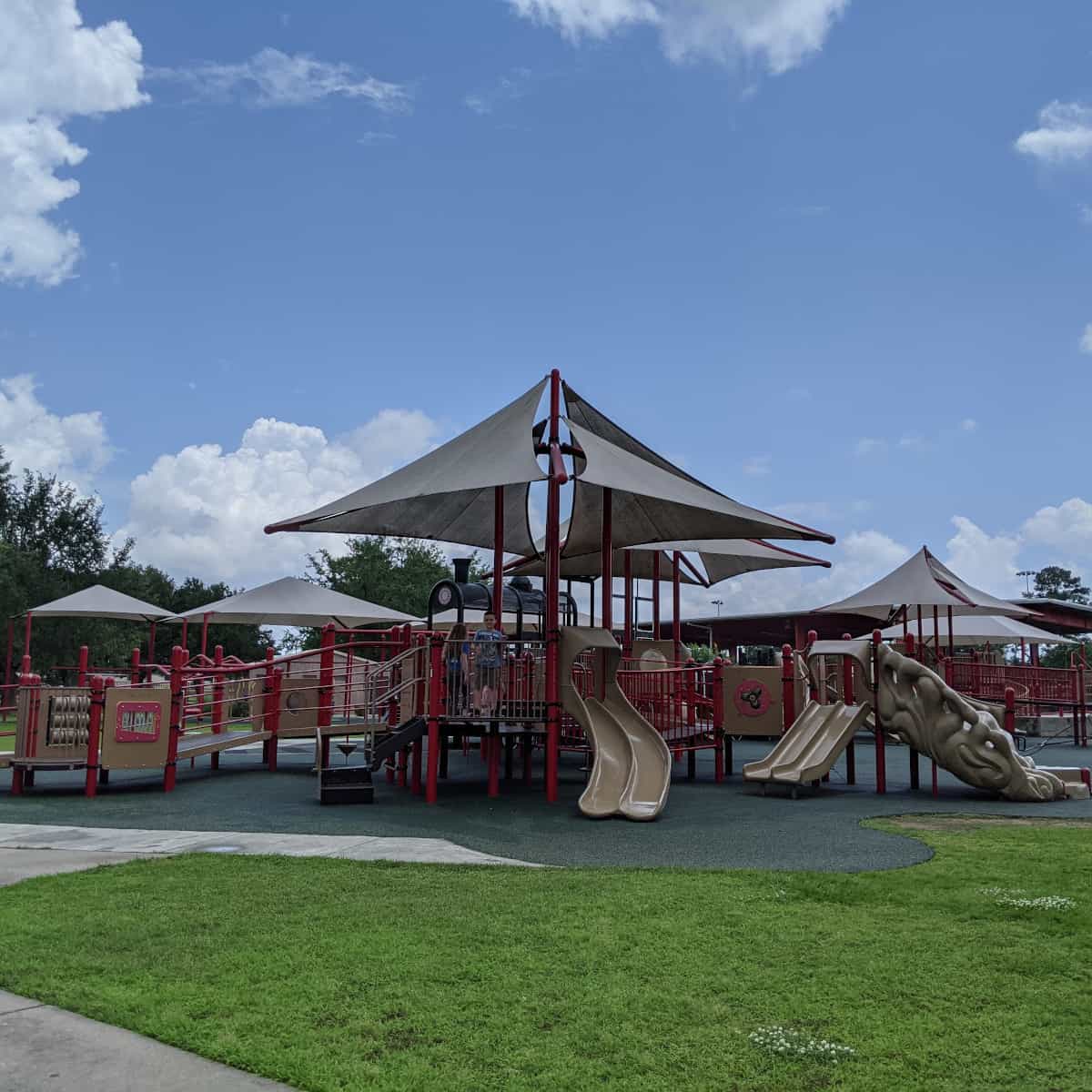 The playground equipment has some shade and the play area is in the sun. There are restrooms available.
Take a look at the pictures and make plans to visit next time you are in the Katy area! (And stop by Mary Jo Peckham Park which is just down the street!)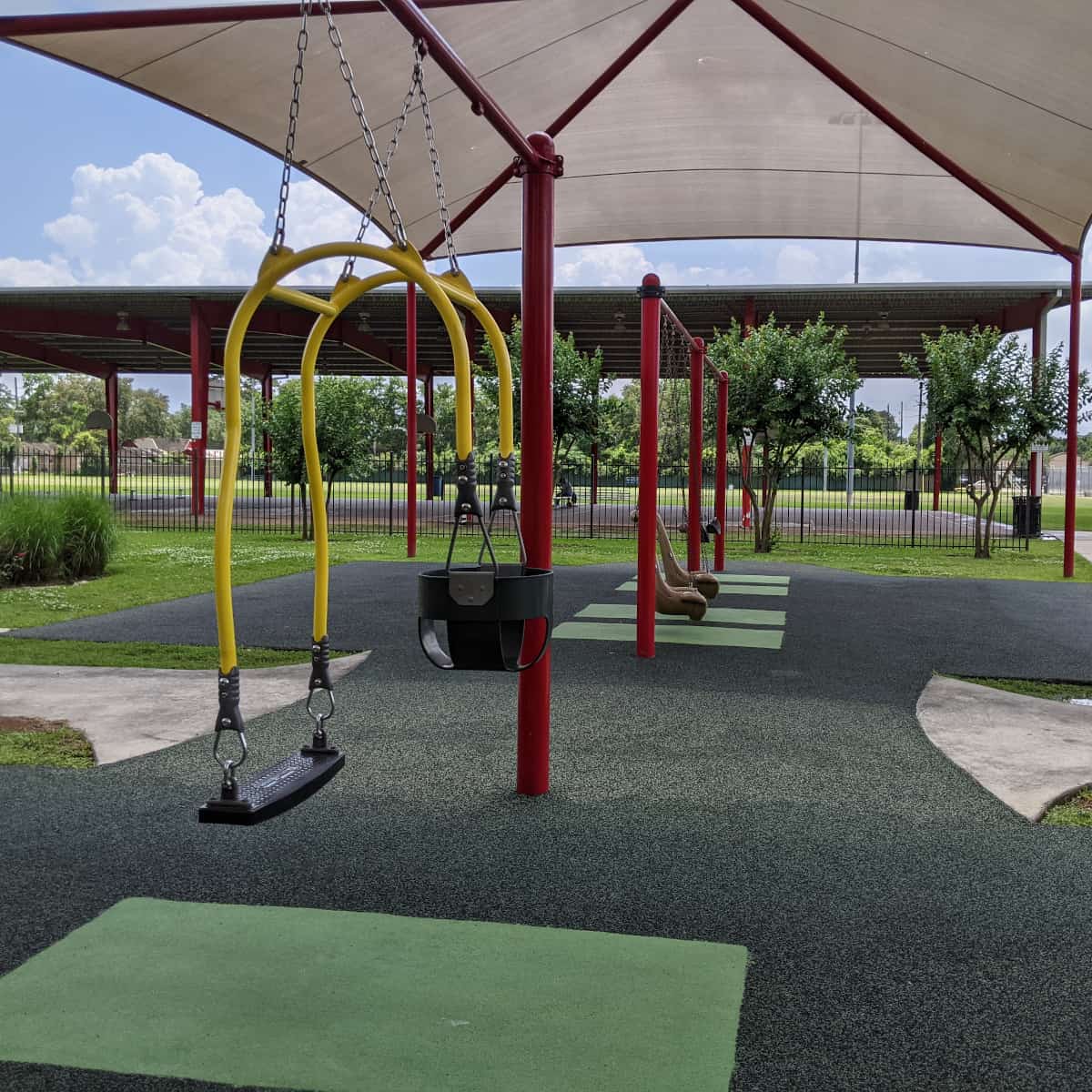 Click on the address for the map: 5611 Gardenia Ln, Katy, TX 77493
Or click HERE for more Houston area parks.