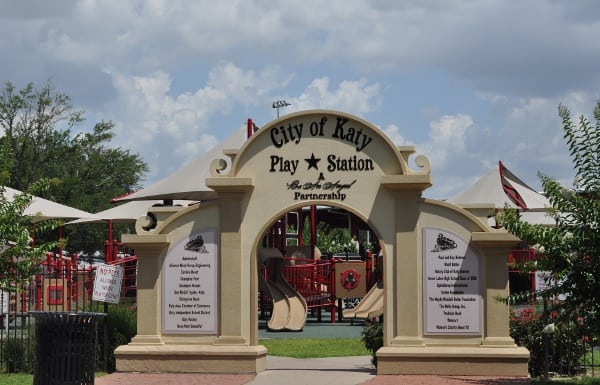 Address:  
5611 Gardenia Ln, Katy, TX 77493
Moms have been telling me about this park for years... and friends, Katy Play Station is a great park!
"Train Park" is the state's largest innovative playground for multiple-impaired and profoundly deaf children. The playground is designed to feature Katy's name sake the MKT Rail line and includes ramps and swings for kids of all abilities.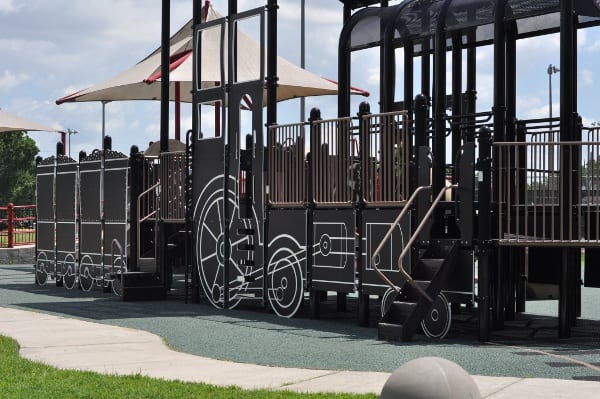 This park is really amazing.
The train alone would make it great, but it also has unique ramps, slides and ladders. And, there are swings and a spiderweb! The ground is a soft rubber mat... so no bugs or mud!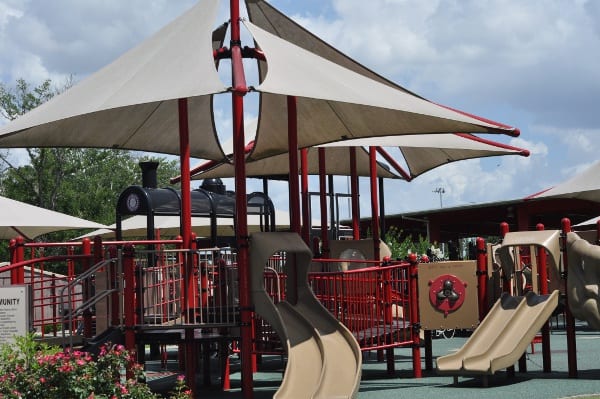 The playground equipment has some shade and the play area is in the sun. It was hot when we were there, but soon it will be perfect for playing all afternoon.
Take a look at the pictures and make plans to visit next time you are in the Katy area!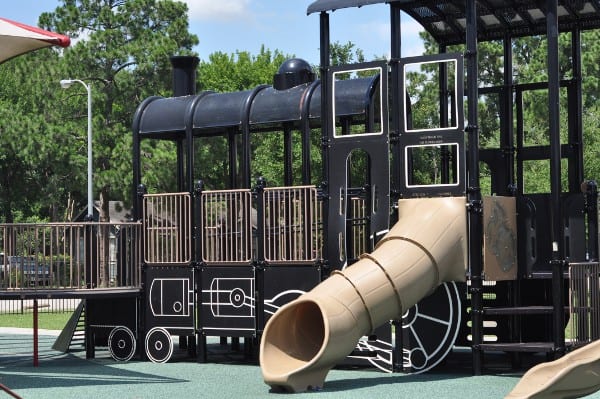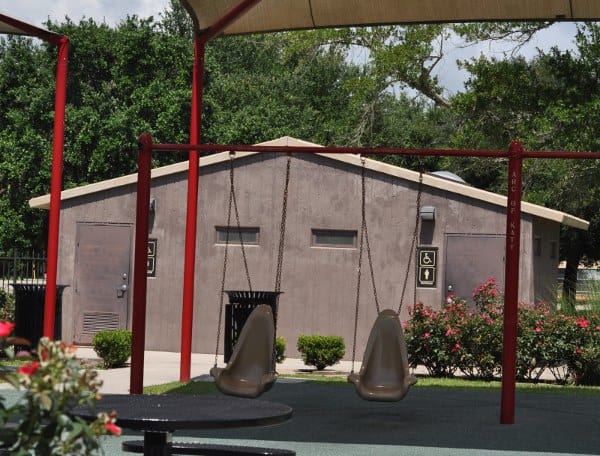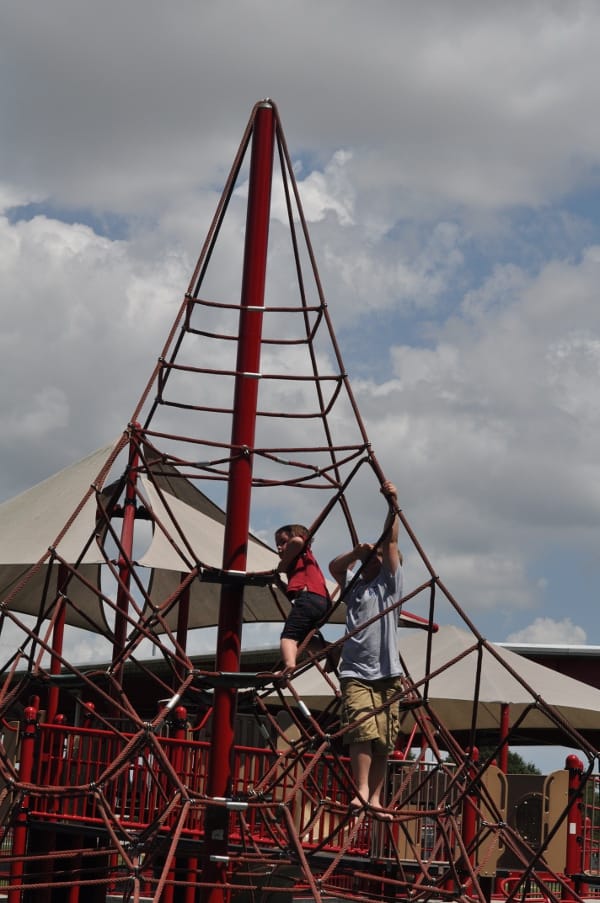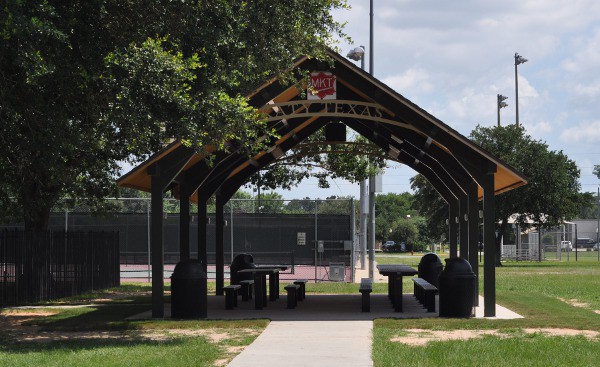 Find more Houston parks: