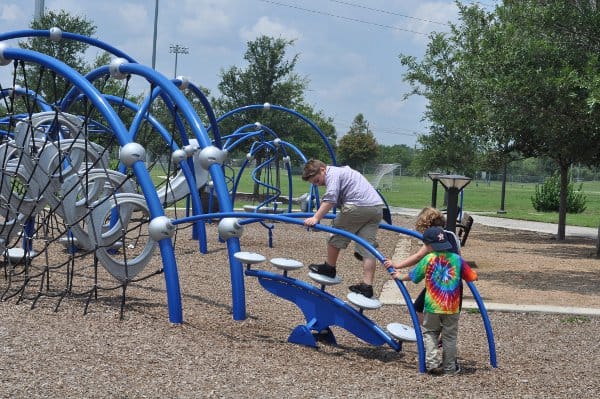 Address:
1001 E League City Pkwy, League City, TX 77573
Hometown Heroes Park is ninja approved.
This League City Park has a pool, playground, community center and ball fields. And the play structure is a long obstacle course that my kids scaled from one edge to the other. Spider webs, floating steps and monkey bars... without touching the mulch.
Not only this, but we could also go inside the community center for air conditioning and restrooms... and on most days, we could also swim in the pool.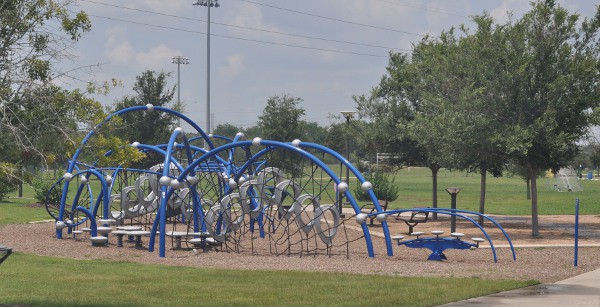 At the front desk, the staff was very friendly and told us the pool is closed on Fridays for maintenance, but most days is around $5 to swim (and non-residents are welcome).
We did not get to swim, but the pool is big and nice with a few fountain features. We also saw the lifeguards setting up floating inflatables... so I bet it is a lot of fun!
Check out the pictures and decide if it's a good park for you!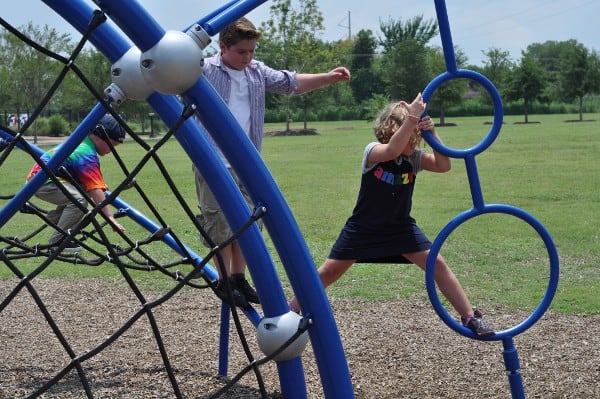 Find more Houston area parks: