See the updated splashpad list HERE!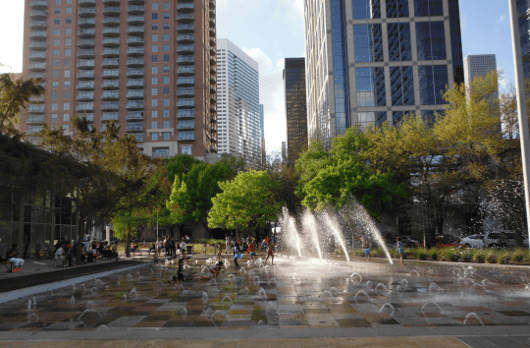 See the updated splashpad list HERE!
Did you know that Houston has over 20 free splashpads, or as the city calls them, spraygrounds? Located in public parks, the water play areas are open to everyone to use.
The list and map are below... and my favorites can be found HERE! And if you want a City of Houston Pool... go HERE!
City of Houston Splashpads:
Aron Ledet Park- 6500 Antoine
Blueridge Park - 5600 Court Road
Burnett Bayland Park - 6200 Chimney Rock
Cullen Park - 19008 Saums Road
Dodson Lake - 9010 Dodson
Edgewood Park - 5803 Bellfort
Ervan Chew Park - 4502 Dunlavy
Gutierrez Park - 7900 Flaxman
Hackberry Park - 7777 S. Dairy Ashford
Herman Brown Park - 400 Mercury
Hermann Park - 6001 Fannin
Hidalgo Park - 7000 Avenue Q
Jaycee Park - 1300 Seamist
Levy Park - 3801 Eastside St
Marian Park - 11000 S. Gessner
McClendon - 3770 Summit Valley Dr
Melrose Park - 12200 Melrose Park Road
Montie Beach Park - 915 Northwood
Nieto Park - 500 Port
Park at Palm Center - 5400 Griggs Road
Settegast Park - 3000 Garrow
Shady Lane Park - 10220 Shady Lane
Stuebner Airline Park - 9201 Veterans Memorial
Tony Marron Park - 808 N. York
Wiley Park - 1414 Gillette
Outside the "City" of Houston:
Although they are not public parks, there are also splashpads at Discovery Green(free), Downtown Aquarium (free) and Houston Zoo (free with zoo admission)... AND Noah's Ark (not free!) and Bellaire Town Square (not free!).
If you are in The Woodlands, you have lots of places to cool off! Look HERE.
If you are looking for a good place to cool off this summer, check out the details HERE. If you are looking for lots of FREE things to do in Houston, go HERE. If you want the current list of Houston events delivered to your inbox each week, go HERE!