Update: See the latest Jaycee Park post HERE!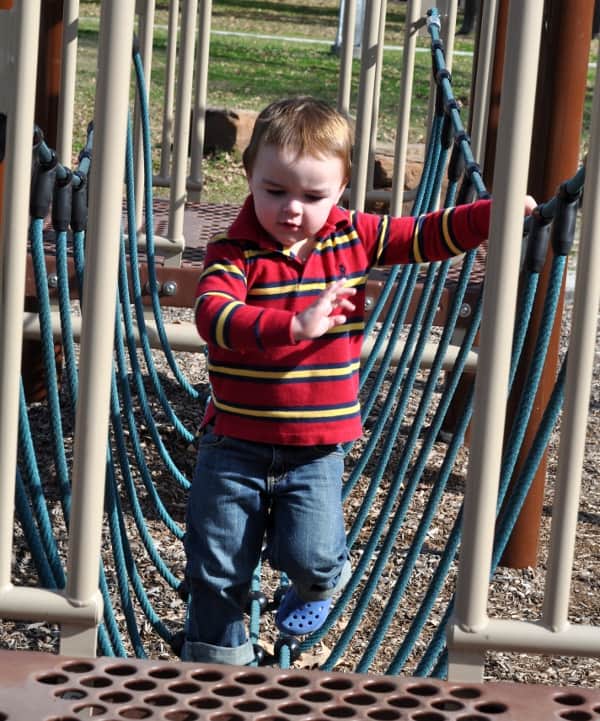 Update: See the latest Jaycee Park post HERE!
Address: 1300 Seamist Drive, Houston, TX 77008
BigKidSmallCity readers recommended Jaycee Park, so we went out to explore it on a weekday afternoon last week. As we drove through the Heights, and wove through industrial buildings, I did question the recommendation… but soon we arrived at Jaycee Park and saw what all the excitement was about.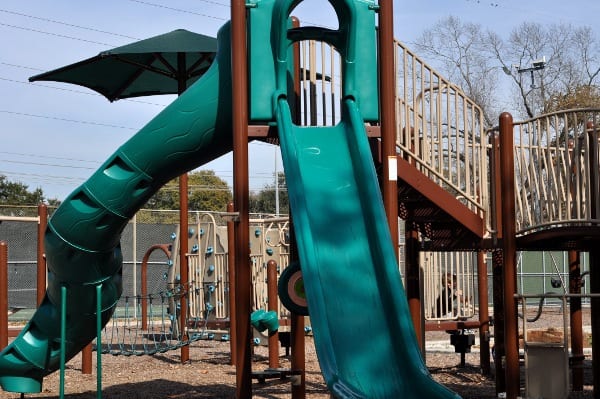 In a very Houston-like way, Jaycee Park is surrounded by industrial warehouses on one side and a nice residential neighborhood on the other. The park that connects them is big, green, and full of things to do.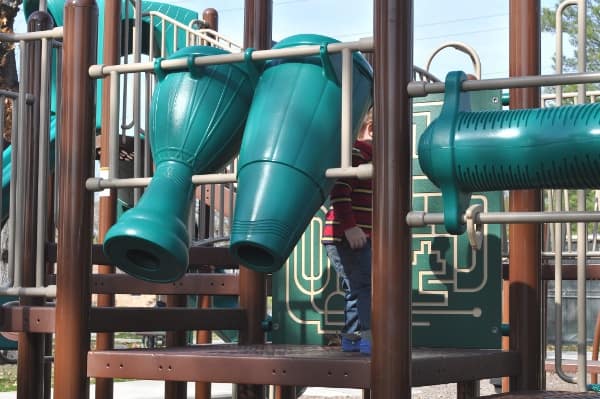 The is are swings, a playground, jogging trail, tennis court, basketball court, baseball field and small splashpad. Many of the features are very unique and can keep you busy for a long time.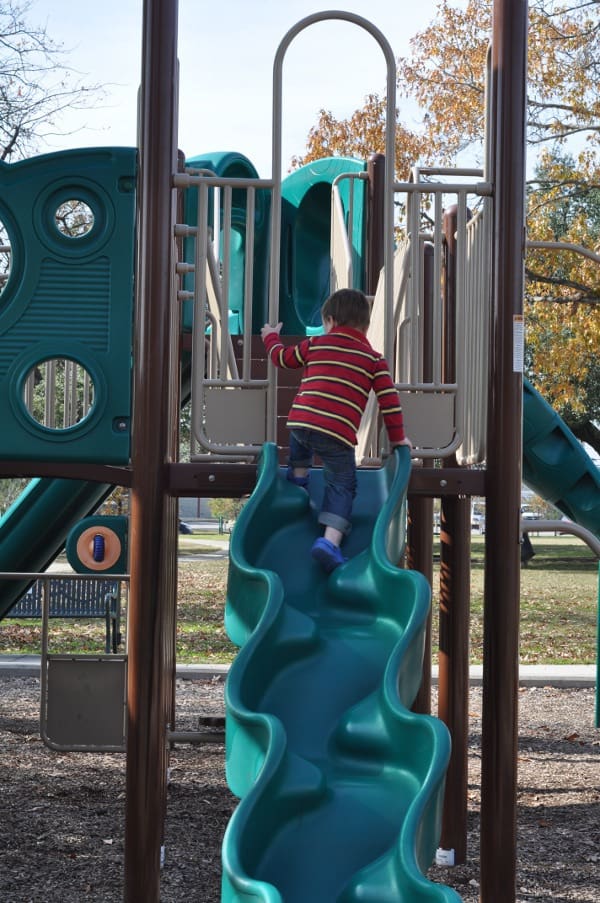 On a sunny afternoon (after a week of rain!) there were lots of families at the park. There are the usual slides and ladders… but there are also loops for scaling across the play structure, music stations, a rope bridge, curving rock wall, spring-loaded seesaws, a bumpy slide, a fireman pole, a stand-up swing that you go around and around on… and that's just the start of it.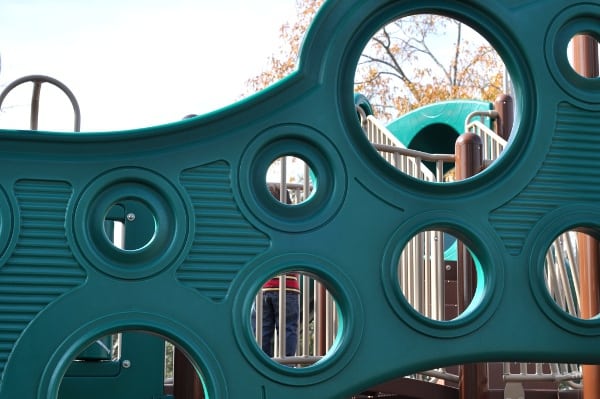 I did not see any restrooms at the park, but did read there are porta-potties somewhere. So… try to be prepared for that!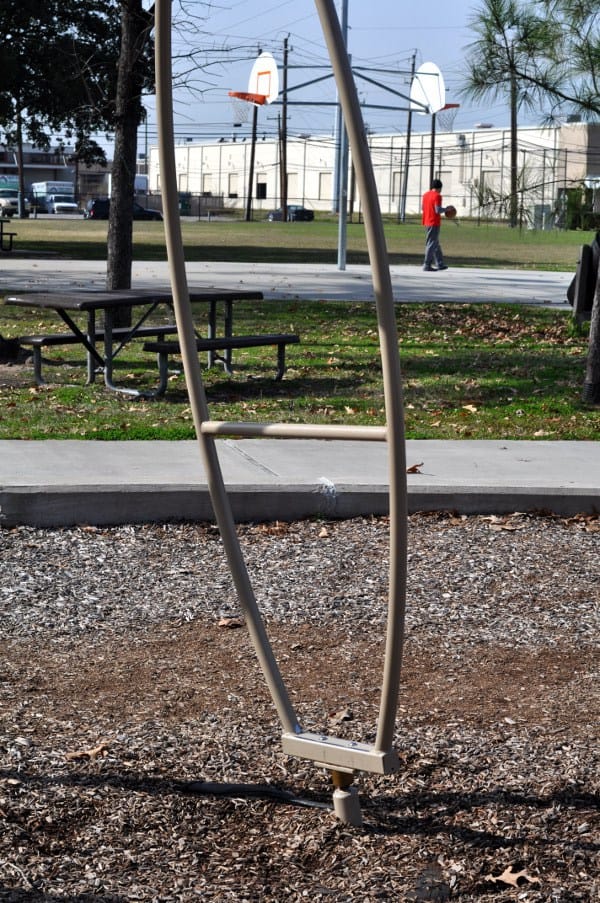 Free parallel parking is available on the street and was visible from the playground. We're just a week out from getting our car windows busted out (and
another park
), so were careful to not leave anything, even a jacket, visible in the car.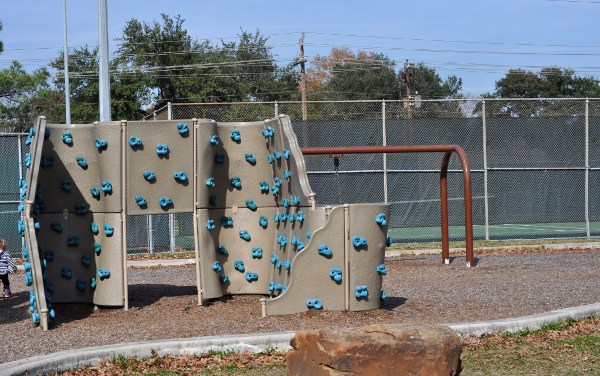 While we were there, we saw a basketball player, dog owners and lots of kids and moms and nannies. With just a big crowd, the park felt safe. Had we been alone, I may have waited for a busier day to visit… just because there are not a lot of eyes watching over the park.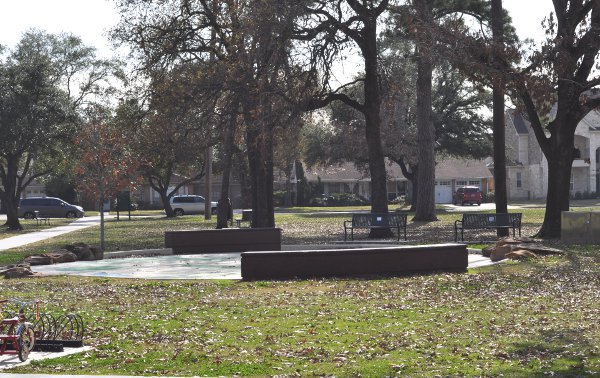 We did not try out the small splashpad, but know the Houston summer will give us plenty of opportunities for this.. Maybe we'll see you there!