Jaycee Park has lots of unique play equipment and lots of room to run!
In a very Houston-like way, the park is surrounded by industrial warehouses on one side and a nice residential neighborhood on the other. The park that connects them is big, green, and full of things to do... and free parallel parking is available.
We went back now that Houston has reopened the playgrounds, and everything is just as great as it used to be. Just the splashpad needs to be re-activated.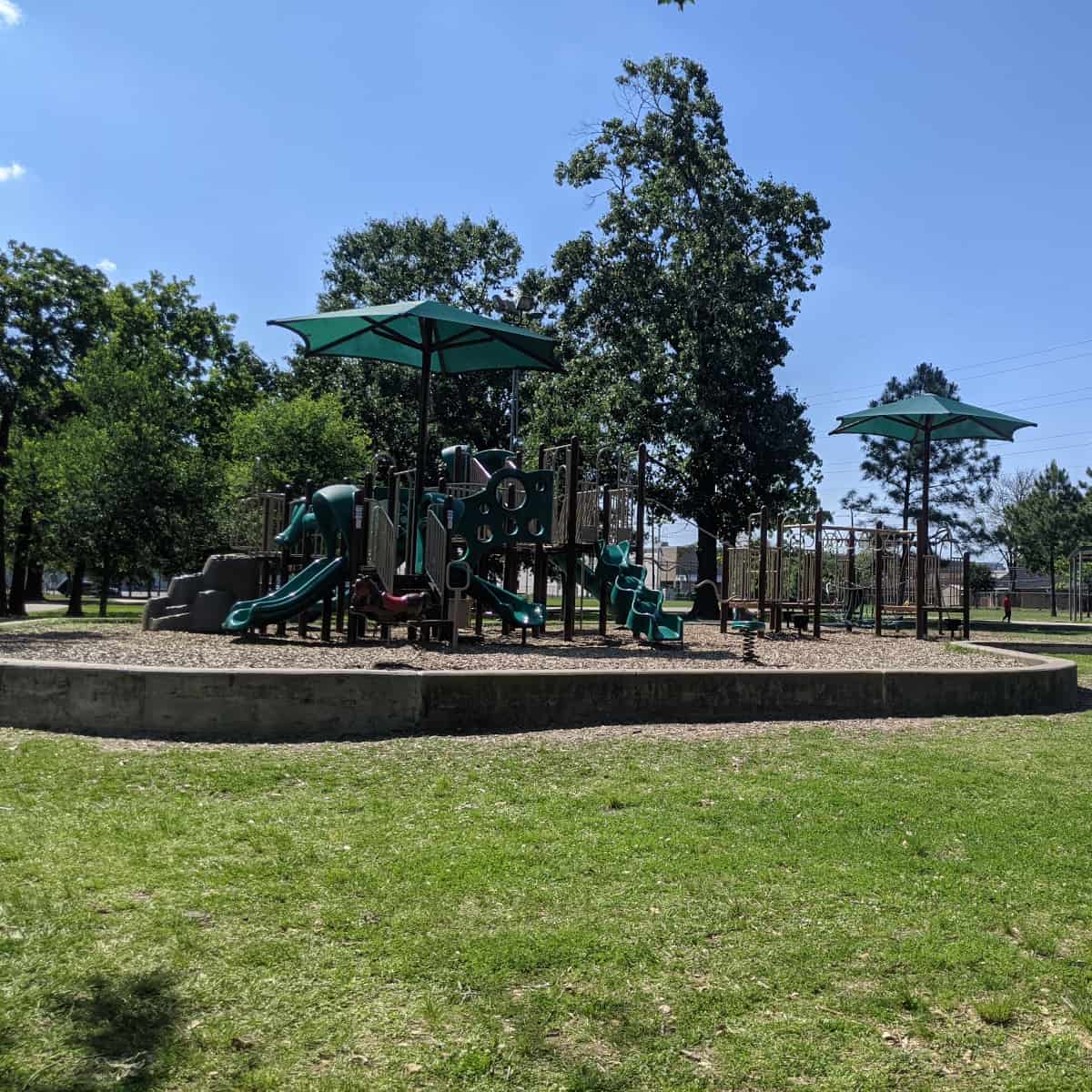 At Jaycee Park, there are swings, a playground, jogging trail, tennis court, basketball court, baseball field and small splashpad. Many of the features are very unique and can keep you busy for a long time. And since Houston is still super hot, we'll all be happy when the splashpad opens.
Over at the playground, there are the usual slides and ladders… but there are also loops for scaling across the play structure, music stations, a rope bridge, curving rock wall, spring-loaded seesaws, a bumpy slide, a fireman pole, a stand-up swing that you go around and around on… and that's just the start of it.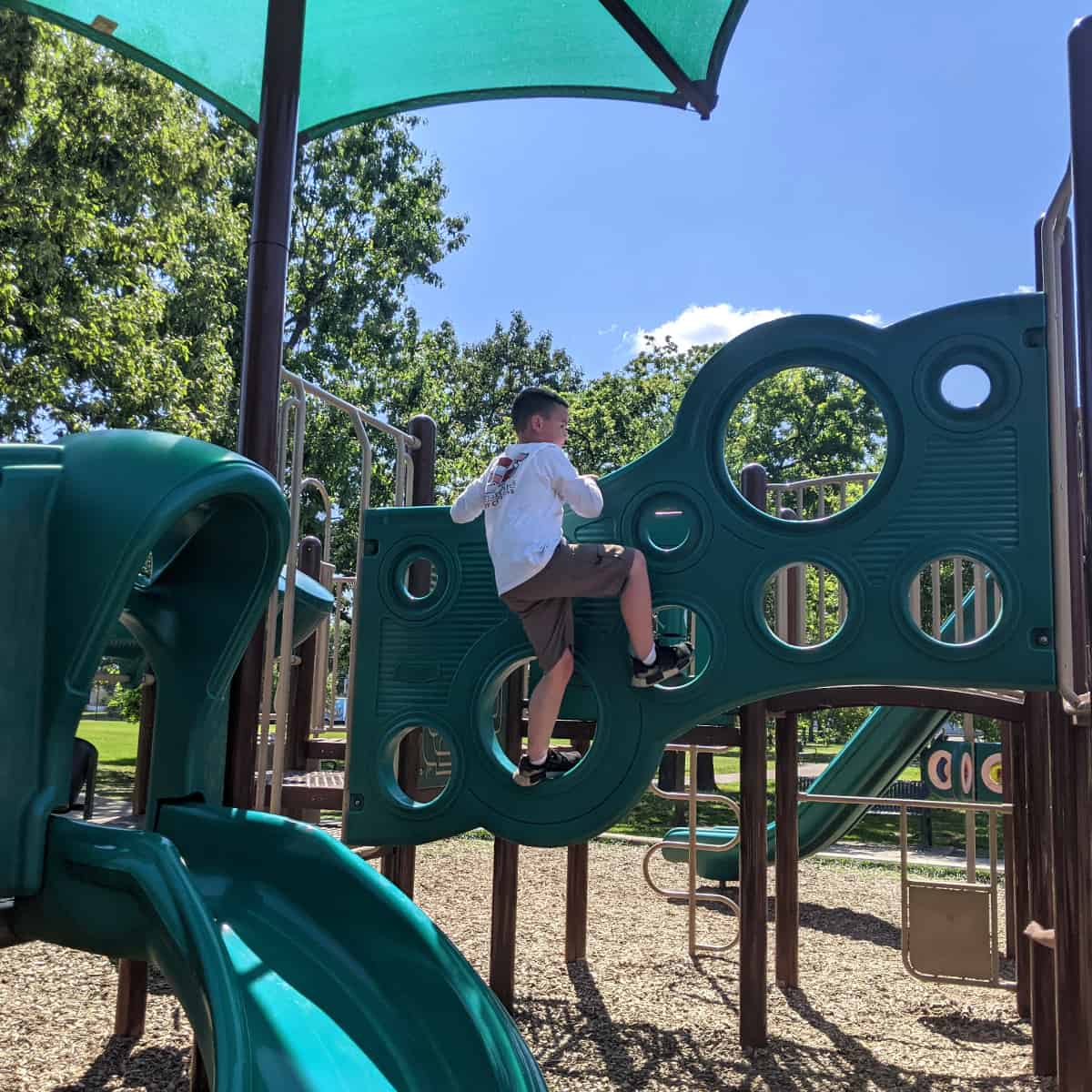 If you are looking for a big park with lots to do… and equipment you don't see everywhere… check out Jaycee Park!
Click Address for Map: 1300 Seamist Dr, Houston, TX 77008
Or click HERE for more Houston area parks.