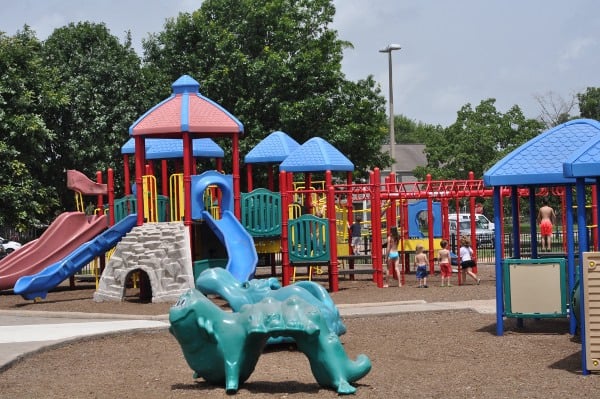 Address:
14205 Kimberley Ln, Houston, TX 77079
This week's park was so popular with my kids, we visited on one day and just had to return the next. It's Nottingham Park!
This is a really big park with playground, kid fit playground, splashpad, restroom, running path and more. There is a large parking lot and lots of free street parking.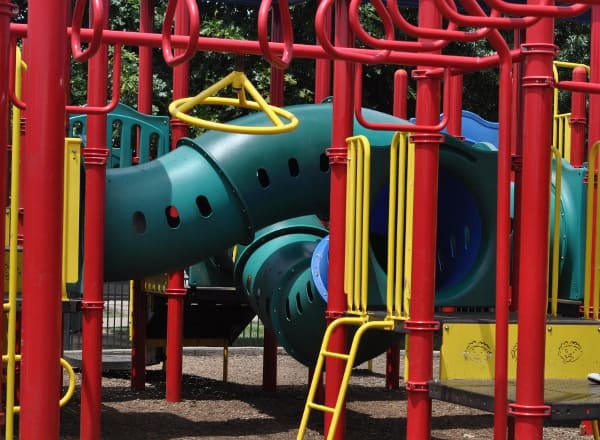 The play area is completely fenced with two super deluxe play structures, a splashpad and shaded seating area. There is a toddler area with small tunnels, toad stools and clubhouse. The big area has lots of twists and turns and tunnels and monkey bars and ladders and much more.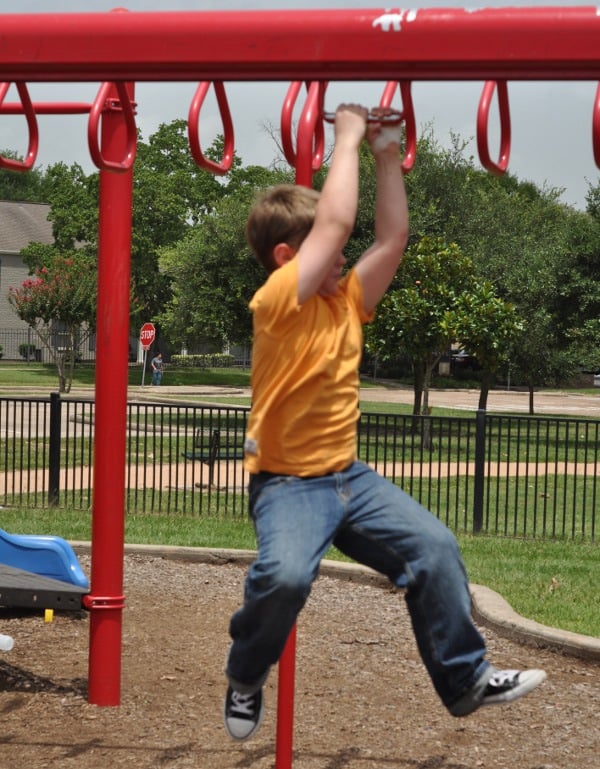 My 8 year old's favorite parts were the monkey bars and zip line. There were wheel monkey bars that turned and also regular bars. He got blisters on day one and returned on day two with gloves.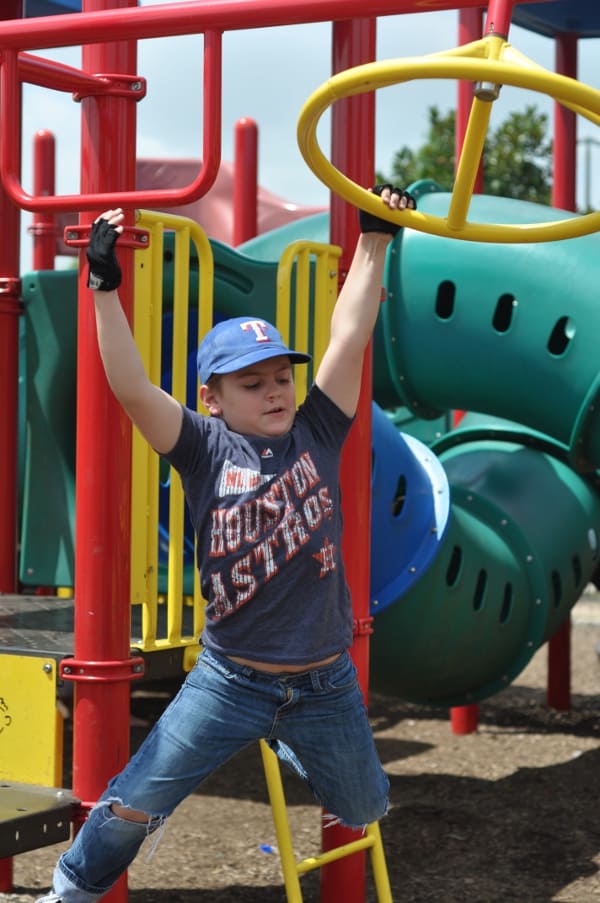 The playground and splashpad is in full sun, so it does get hot on the equipment. Also, be sure you bring your sunscreen and hats.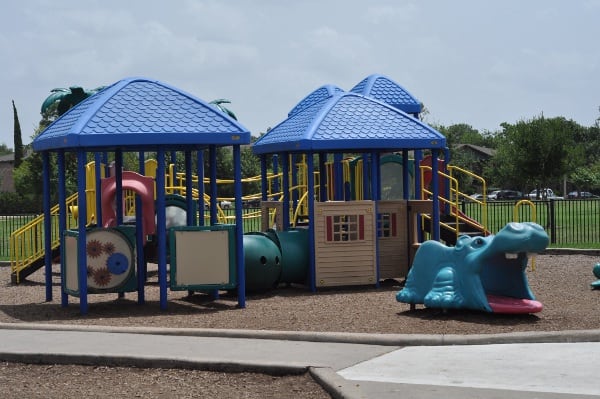 The restrooms here were clean but the toilets are what I suspect you find in a jail cell. So use them if you need to... but you've been warned!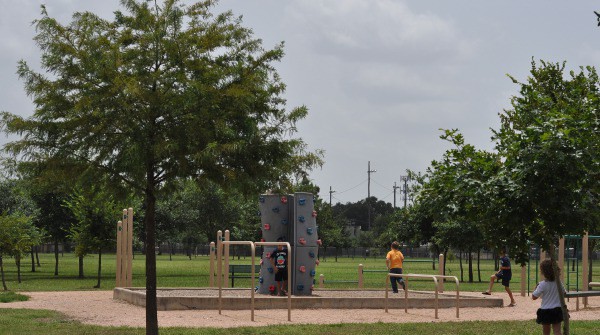 As we were leaving the playground area, we saw fitness equipment. My kids were begging to visit it, but I thought it was probably for adults. I told my son he could run over quick... but to hurry. When I caught up, I was delighted to see it was a Kid Fit Fitness Park!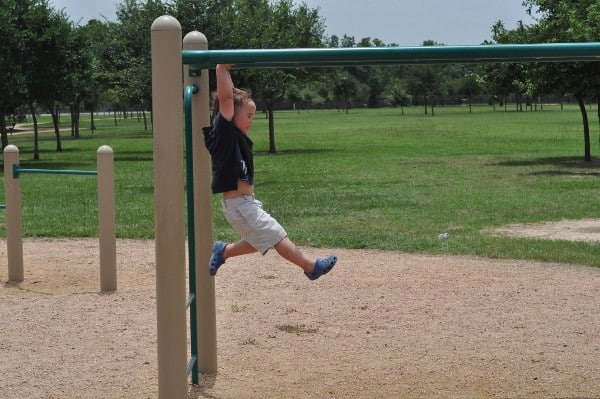 The kids climbed the rock wall, did push ups and swung on the monkey bars, while yelling that they were America Ninja Warriors.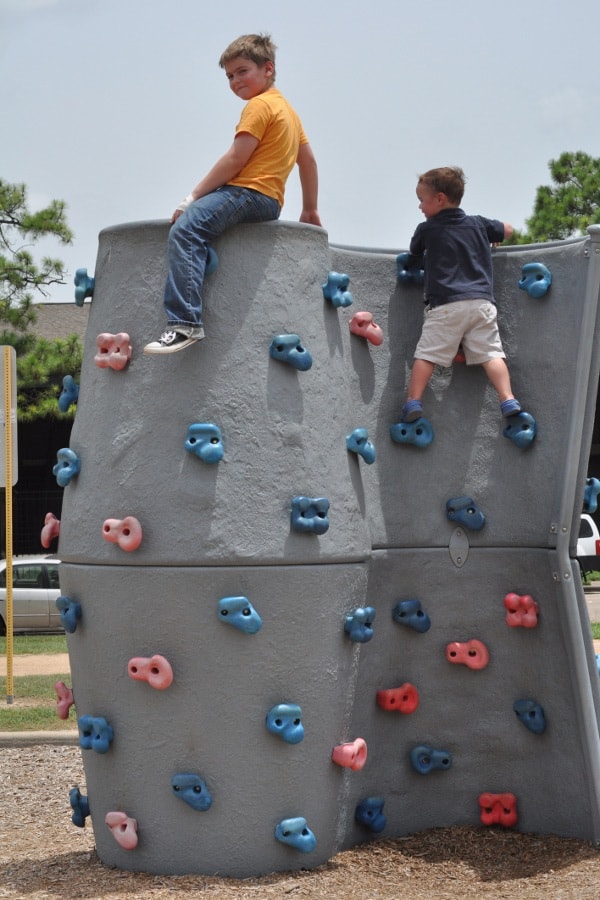 We had such a good time that the next day, the kids insisted on returning. So we did it all again!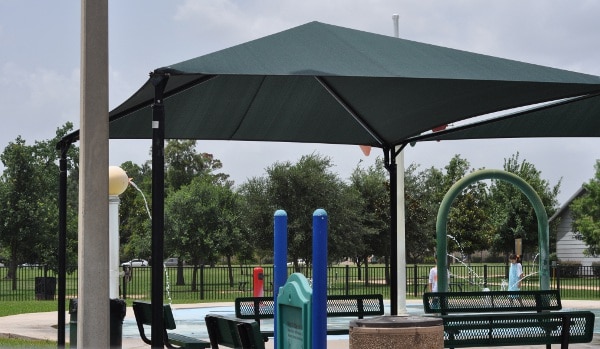 This park was recommended by a Houston mom and we through it was great. One thing I should mention are the
Yelp
reviews... some reviews say it's in a bad neighborhood. I didn't see these reviews until after my visit, and was quite surprised.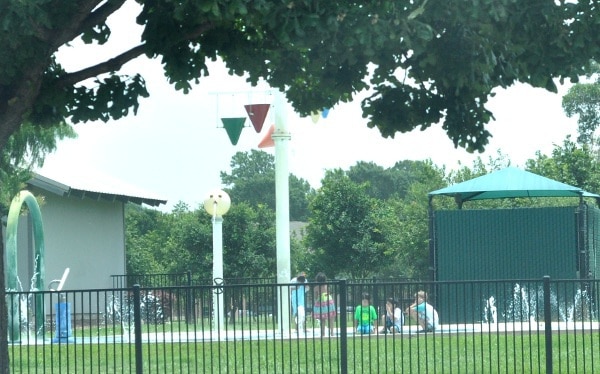 To get there, we drove by really nice family ranch style houses and then apartments directly across from the park. The houses were nicer than mine and I don't think apartments automatically make a neighborhood bad. We appreciated the diverse and friendly crowd. I had no safety concerns for my family.
I do plan to take my Ninja Warriors back!