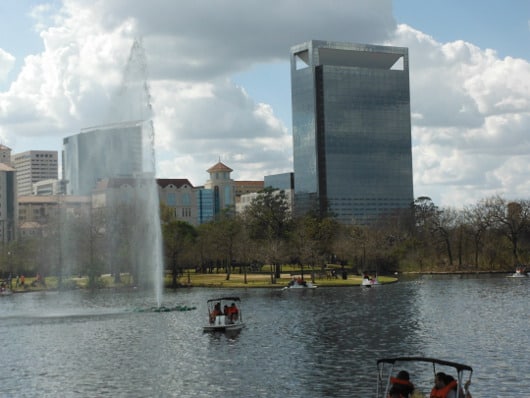 6100 Hermann Park Drive, Houston, TX 77030
We have reviewed Hermann Park many times before, including the Buddy Carruth Playground for All Children, but to celebrate the new website and the 100 year anniversary, we are reviewing it again as part of the Houston park series!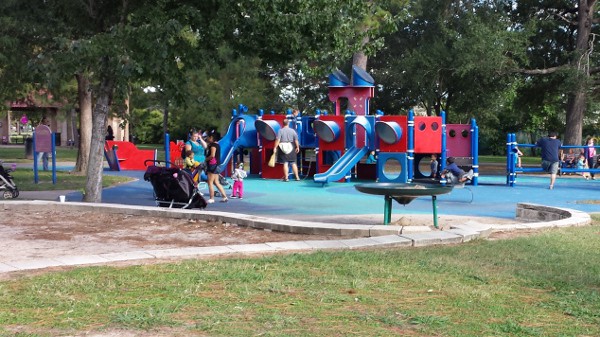 Hermann Park
is right in the middle of the
Museum District
and it would be easy to spend an entire day here. If you included the museums within walking distance of the park, it would be easy to spend an entire week here.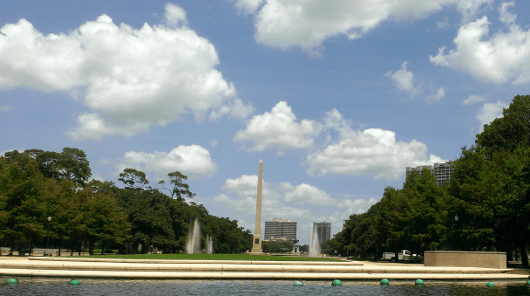 Parking is free at the park, but on days when there are events or if there is especially beautiful weather, it's best to arrive first thing in the morning or to take METRORail. There is a Hermann Park Station that drops you off near the reflecting pool.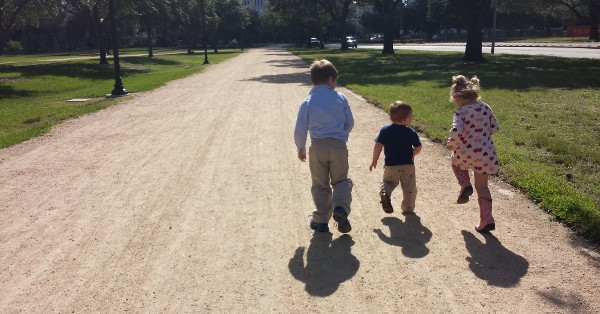 Once you are here, you can wonder around the trail, visit the
Japanese Garden
, play at the playground and splash in the fountains. More free activities include watching a show at the
Miller Outdoor Theatre
, feeding the ducks, enjoying a picnic or viewing the new
art in the park
!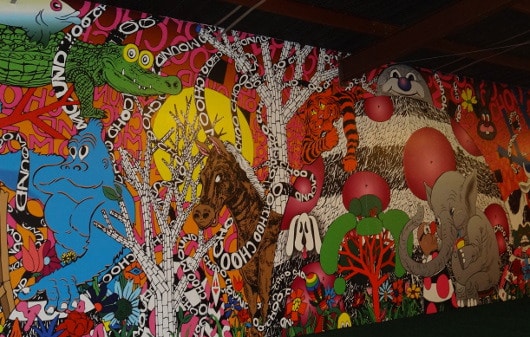 For the 100 year anniversary, Hermann Park has launched the Centennial Art Project. Already you can see the
Boogie Woogie
stick house (by the Japanese Gardens), the crimson colored Wind Waves (by the Museum of Natural Science),
Destination Mound Town
(in the train tunnel) and Boys Cry Too (near the Bill Coats Bridge).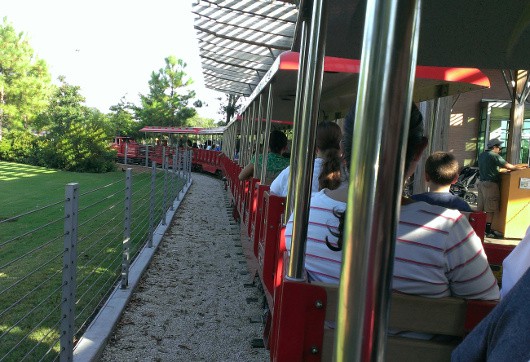 For a fee, you can also visit the
Houston Zoo
, ride the
train
or pedal the
boats
. If you rent a boat, take along some crackers or bread to feed the ducks!
If you get hungry, you can stop by
Pinewood Cafe
to build your own grilled cheese. The Hermann Park Conservancy (somewhat) recently took over the restaurant and I think it's a nice addition to the park. The food is reasonably priced, the location is great, and it is air conditioned!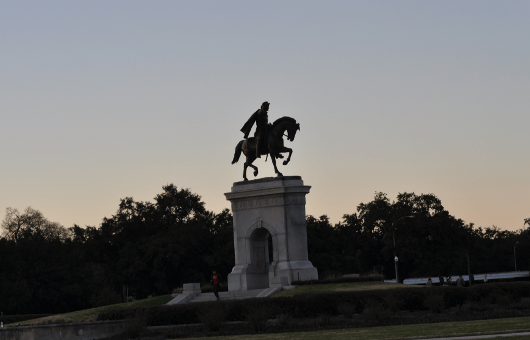 One part of Hermann Park that often get overlooked include the
Bayou Parkland
, which is 80 acres near Brays Bayou. There are trails, wetlands, meadows and an urban forest.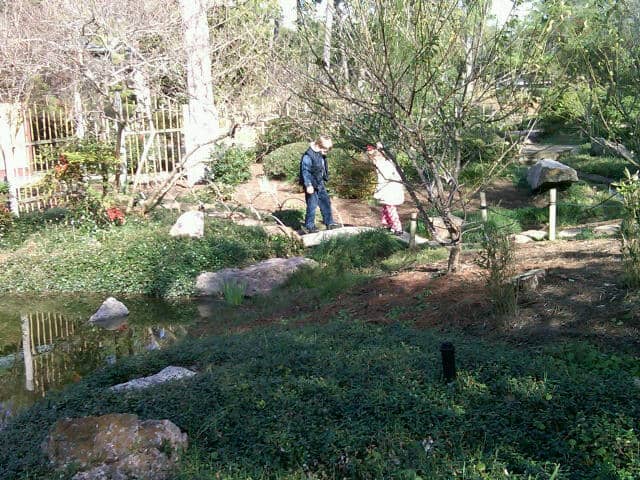 Hermann Park is really one of our favorite places to go in Houston. We never get bored exploring the park. In fact, we usually have to leave before any of my little friends are ready to go.
If you live in Houston, I bet you have been to this 445 acre park. What is your favorite thing to do here? (And if you haven't been recently... Go!)
Happy 100 years Hermann Park!