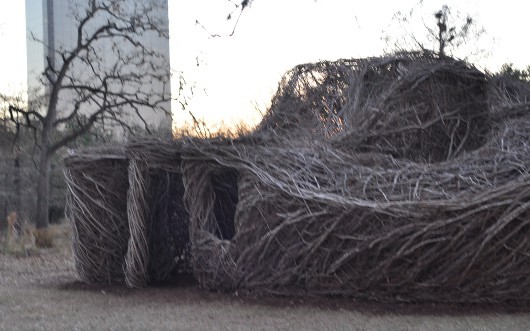 Hermann Park
is celebrating its 100 year anniversary with public art. Patrick Dougherty's
stick sculpture
was just finished and is located next to the Jones Reflecting Pool and Japanese Garden.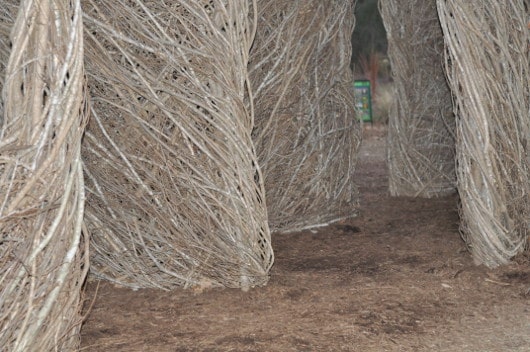 The kids and I went on a hunt for this new piece of art. When we got to the museum side of the water, I asked them to look for art. They found a lot of things that could have been art, but when they saw the big stick sculpture,  they knew they had found something amazing.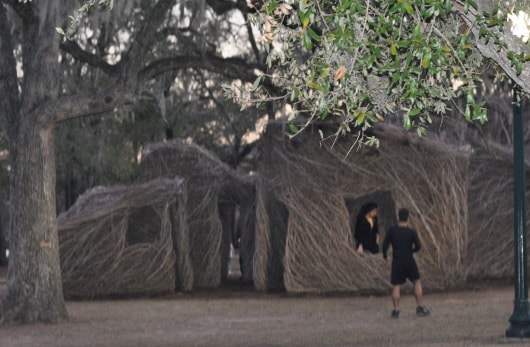 This sculpture looks like a funky little hut from the outside. But on the inside, it's an elaborate maze with rooms, walls and windows.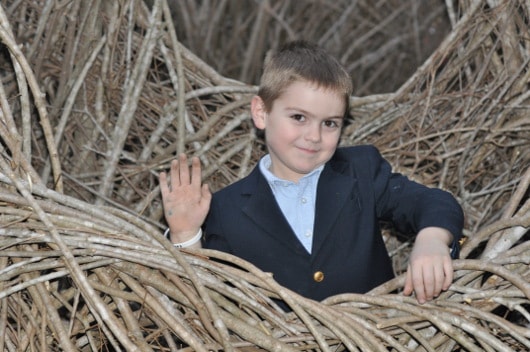 I did not realize what was inside right away and stopped to take a picture. By the time I went in, I had lost all 3 of my kids. Fortunately Baby James likes to holler out jibberish while he runs like a crazy person, so I was able to locate him quickly.
The kids wondered around for ten minutes and Brooke sketched her stick sculpture drawing. Lucky for us, this "temporary" sculpture will be here for several years!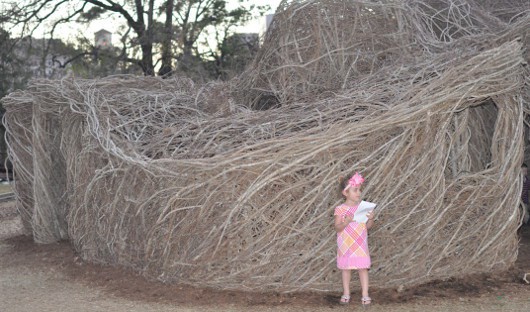 The project required over 150 volunteers and more than 1,000 volunteer hours to complete. It was inspired by the Hermann Park Japanese Garden. To learn more about it, go
HERE
.
Also, watch this video to see how it was made!