Having fun with the family and exploring Houston can be easy! If you have a few hours, we have ideas on how to spend it with the kids.
In this Half Day in Houston series, find a place to park, play, explore and eat… all in one spot. Pick what you like or combine with another Half Day post!
In this adventure, push your stroller down a tree lined trail, visit the Houston Zoo, splash in the water and grab a picnic.
Any day or time will work for this adventure, but to beat the heat and the crowds, starting in the morning at 8:00am would work great.
Look below for a map of the walking route.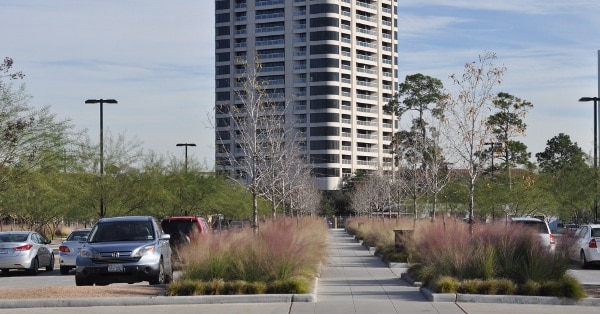 Park or Ride:  
Find a parking spot in Hermann Park's free
lot
by the
Centennial Gardens
(Lot C, accessible on Hermann Drive by the Health Museum)… or make the trip more fun by taking
METRORail
to the Hermann Park Stop.
Explore: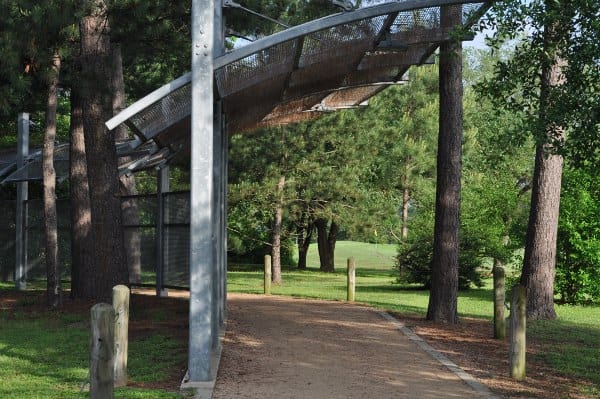 1. Hermann Park Marvin Taylor Trail – 6100 Hermann Park Drive, Houston, TX 77030 – Free
Push your stroller, or take your little runners, down a shaded trail that weaves through the golf course. Stop at the fitness station and let the kids cheer you on as you try a few sit ups.
This trail loops around to Hermann Park Drive and the Houston Zoo!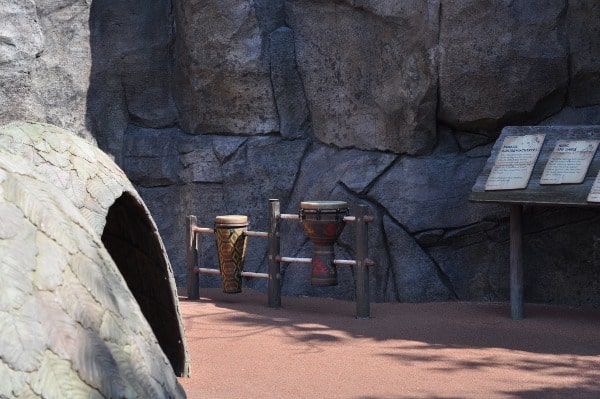 2. Houston Zoo -6200 Hermann Park Drive, Houston, Texas 77030 - Free with Membership | $16/Adult, $12/kid | Free First Tuesday Afternoons (Not Summer)

Keep your walk going through the Houston Zoo. Gates open at 9:00am each morning. See the animals, explore the many air conditioned buildings, find the misters along the pathways and find your way to the giraffes and splashpad! Get insider tips for the Houston Zoo, HERE!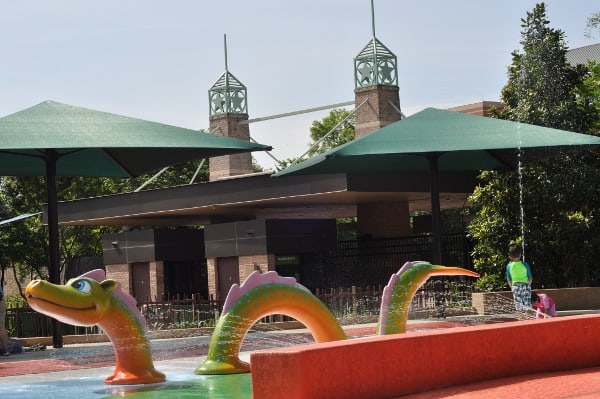 3. Kathrine McGovern Water Play Park - Houston Zoo African Forest - Free with Admission 
After your long walk in the hot Houston sun, you need to cool off at the zoo's splashpad! Change into your suits in the attached rooms, and have fun! The splashpad is free with zoo admission and opens at 10:00am all summer.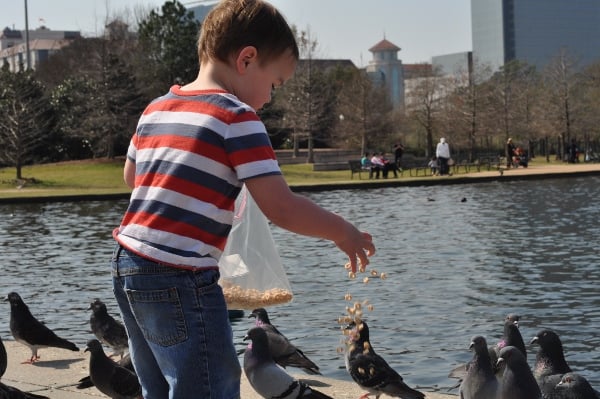 4. Hermann Park - 6001 Fannin Street, Houston, TX 77030 - Free
Once you're nice and cool, head out to Hermann Park. Eat a picnic, eat at Pinewood Cafe, feed the ducks and, if you are lucky, catch a free show at Miller Outdoor Theatre. The theater is on the way back to your car... and you can find the performance schedule HERE.
Eat: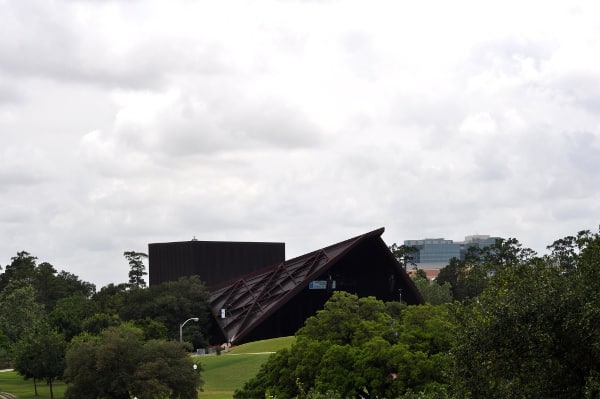 If you've stashed a picnic lunch in your stroller, enjoy a bite to eat inside the Houston Zoo, by the Hermann Park McGovern Lake, or at one of the many picnic tables throughout the park.
If you are in need of lunch, stop by Twiga Cafe, right by the Zoo Splashpad, or at Pinewood Cafe by the lake.
Enjoy your half day in Houston with the kids! You can find more adventures HERE... this museum district adventure is very close by.