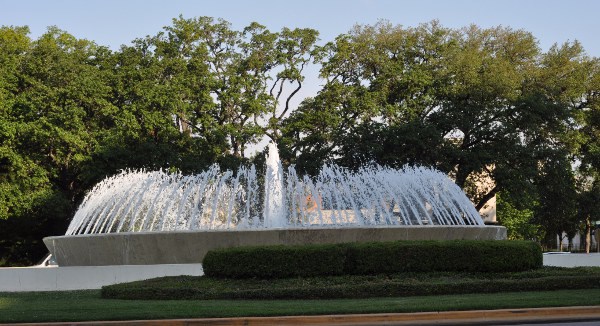 Having fun with the family and exploring Houston can be easy! If you have a few hours, we have ideas on how to spend it with the kids.
In this Half Day in Houston series, find a place to park, play, explore and eat... all in one spot. Pick what you like or combine with another Half Day post!
In this adventure, walk through the Museum of Fine Arts, wander through a Labyrinth, explore the Museum of Natural Science and climb a "mountain" at Hermann Park. (This was my birthday adventure this year!) 
If you don't have museum memberships, Thursday would be the best day for this trip... the Museum of Fine Arts is free all day and the Museum of Natural Science is free 2:00-5:00pm.
Look below for a map of the walking route.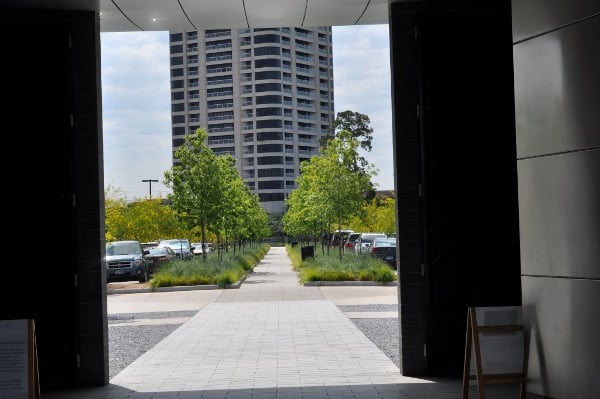 Park or Ride:  
Find a parking spot in Hermann Park's free
lot
by the
Centennial Gardens
(Lot C, accessible on Hermann Drive by the Health Museum)... or make the trip more fun by taking
METRORail
to the Museum District Stop.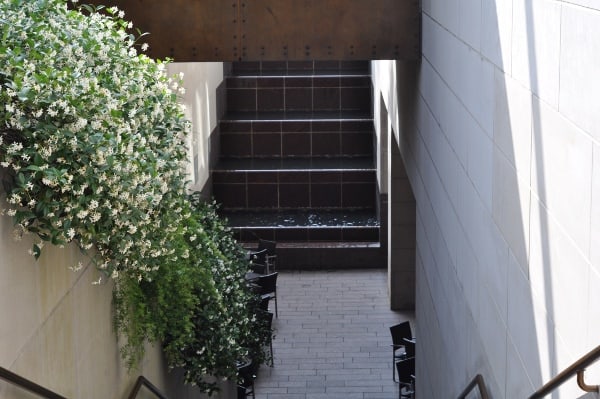 Eat:  
Walk over to the 
Cafe Express
NOW
MFA Cafe
(5601 Main St, Houston, TX 77005) inside the Museum of Fine Arts Houston. You can access the stairs from the Binz, or the elevator from inside the museum. You can get there without a museum ticket. It's casual... but cool because it's in the museum.
If you want something else, check out THESE options!
Explore: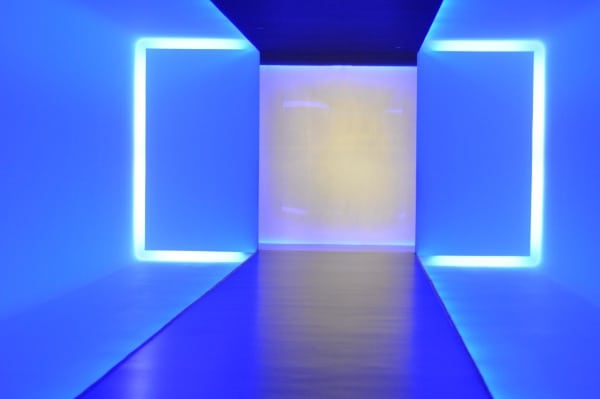 1. Museum of Fine Arts Houston - 1001 Bissonnet, Houston, Texas 77005 - $15.00/adult, Free for kids 12 and under | Free for everyone all Thursday
One thing you need to see is this tunnel, inside the museum, right next to the Cafe Express. It connects two buildings... you can push a stroller through... and it's super cool.
The rest of the museum may or may not be a fit for you. View theses Tips and Tools for visiting with kids and stay for a little bit or all day.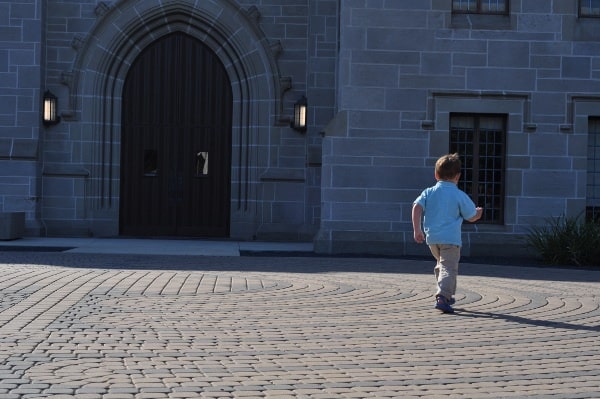 2. St. Paul's Labyrinth - 5501 Main Street, Houston, Texas 77004 - Free
Right across from Cafe Express is the Labyrinth at St. Paul's United Methodist Church. Wander through the maze before heading to another museum!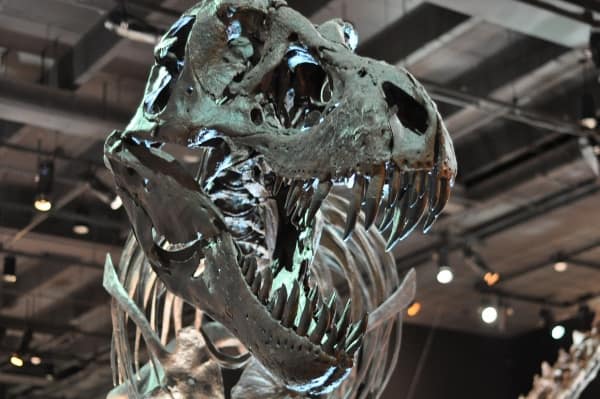 3. Houston Museum of Natural Science - 5555 Hermann Park Dr, Houston,Texas 77030 - $20/adult, $15/kid | Free on Thursdays 2:00-5:00pm
Walk back towards the Centennial Gardens and stop by the Houston Museum of Natural Science. This is a great museum of families. If you have a membership, avoid the free hours because it's busy... but if not, take advantage of them.
Stay for a little or a long time and learn about Energy, Chemistry, Paleontology and much much more. This is one of our favorite places to wonder around.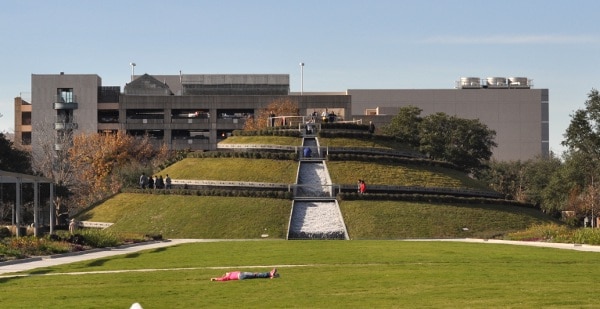 4. Hermann Park McGovern Centennial Gardens - Hermann Drive at Caroline - Free
Before you head back to the parking lot, walk through the beautiful Centennial Gardens. Loop around and around the mound, crossing the waterfall again and again. Read more about it HERE!
Enjoy your adventure in the Houston Museum District! You can find more adventures HERE