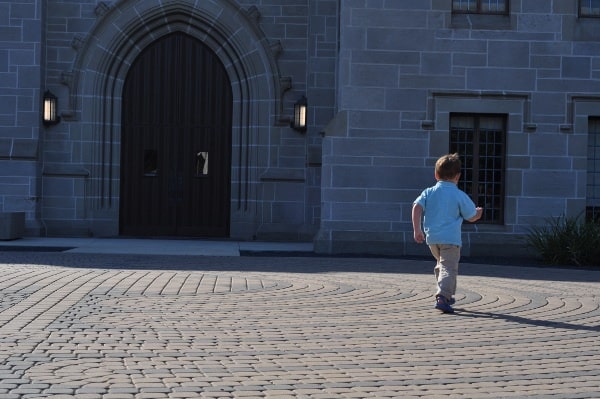 Address:
 5501 Main Street at Binz
Oh, we love a good Labyrinth. It's not a playground or a trail... but it's a maze that is easy enough for any age to enjoy.
This week's "park" review has been replaced with a review of the Labyrinth at St. Paul's United Methodist Church!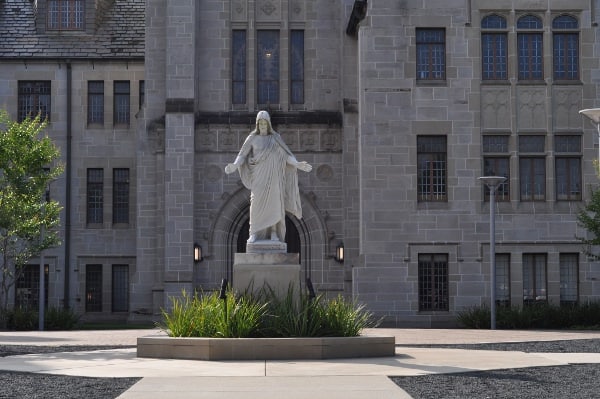 This Labyrinth is on Binz (Bissonnet), just across from the Cafe Express at the Museum of Fine Arts Houston. You can see it from the street, but you may not know it's there unless you see the sign.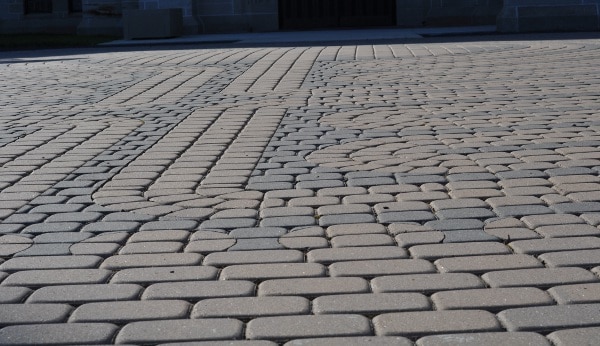 The Labyrinth is made up of pavers and is not as fancy as the one at
St. Thomas
... but we didn't mind.
Labyrinths are designed to clear your mind for meditation. This one is open to all, even my 3 year old that likes to run and jump his way through the maze.
We were the only ones there, so no meditation was interrupted!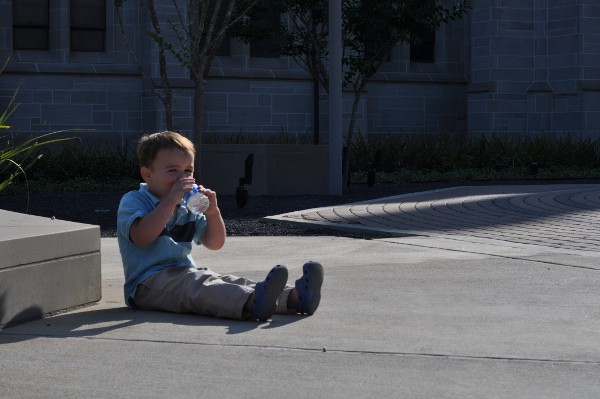 Visiting St. Paul's won't take long, but it's right next to the museums and Hermann Park.
Park by the Centennial Gardens at Hermann Park (like we did), and walk a few blocks, or park at the church's visitor parking lot or the Museum of Fine Arts lot. (These are free. Paid lots are also nearby.)  The METRORail Museum District stop is also very close.
If you like labyrinths, check out this one at the University of St. Thomas, the one at Faith Lutheran or this long list of Labyrinths in Houston!