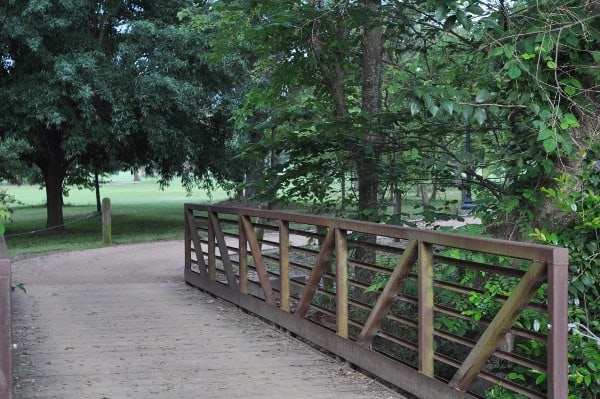 Address:
 6100 Hermann Park Drive, Houston, TX 77030
This week's park is one for parents, behind a stroller. It's the Marvin Taylor Trail in Hermann Park!
This trail is on the same side of the street as the Centennial Garden and runs through the golf course.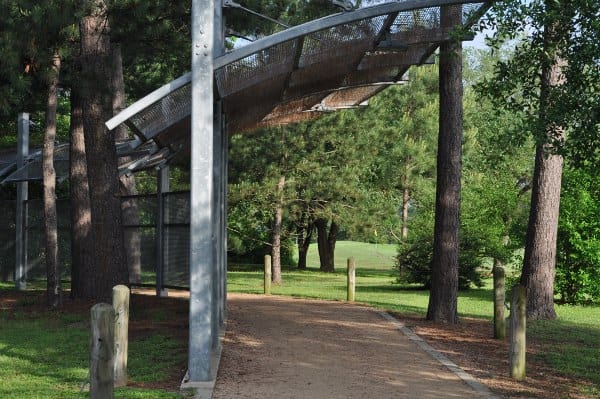 Unlike the sunny trail around the main part of Hermann Park (with the zoo, train, pedal boats and Japanese Garden), this trail is under the shade of giant trees. It weaves through the golf course and over bridges.
A new fitness station has been installed along the trail, very close to the parking lot attached to the Centennial Garden. This isn't a kid playground, but you can roll up your stroller and do a few sit ups and pull ups while your kids cheer you on.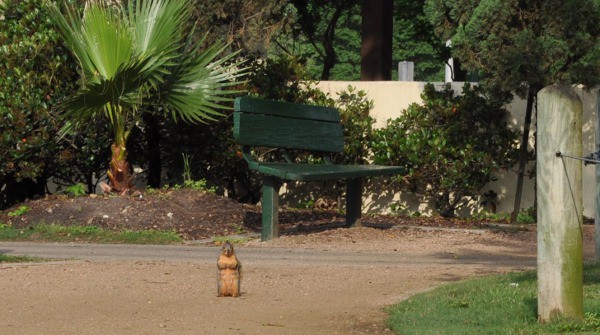 This trail is away from the street and pretty secluded... making it peaceful but not super safe. When we've gone, there have been several other runners and walkers... but I would recommend taking a friend and going during daylight hours.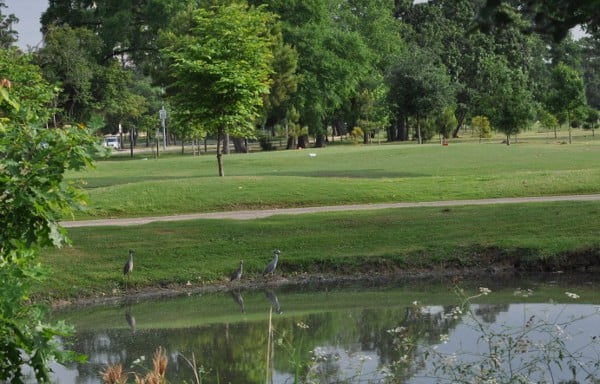 After a run or walk, we head over to the zoo (and
splashpad
),
McGovern Lake
, train and pedal boats!
Find more Houston parks: