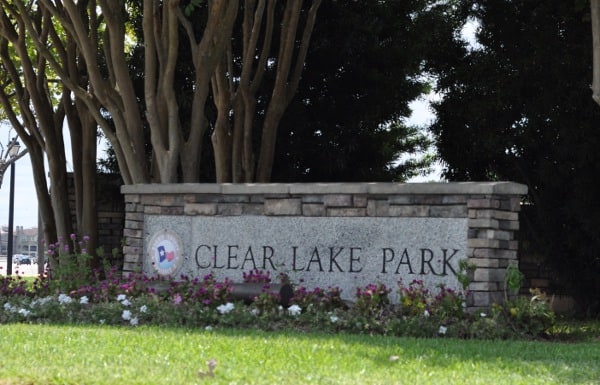 Address:
5001 E NASA Pkwy, Seabrook, TX 77586
See the latest post and pictures, HERE!
Right on the water, on two sides of the road, is a really really good park in Clear Lake. It's Clear Lake Park!
This big park has playgrounds, pavilions, restrooms, a boat launch and fishing pier. The north side has ball fields, the Bay Area Museum, and a little ninja approved playground. The south side has an Almo-like pavilion, some brand new equipment and a splashpad.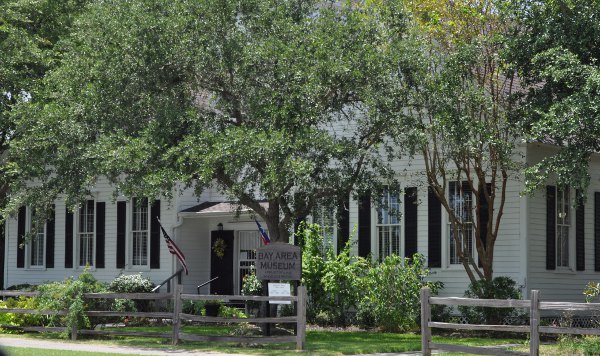 We visited on a weekend and went to the north side first. Here we found a few families enjoying the park, fitness playground and the really good playground!
The equipment is in great condition and my kids, the American Ninja Warrior fans, tell me it's ninja approved. There are some very cool monkey bars, bridges and climbing walls that are challenging for the kids. Little kids can also play on the smaller toddler playground.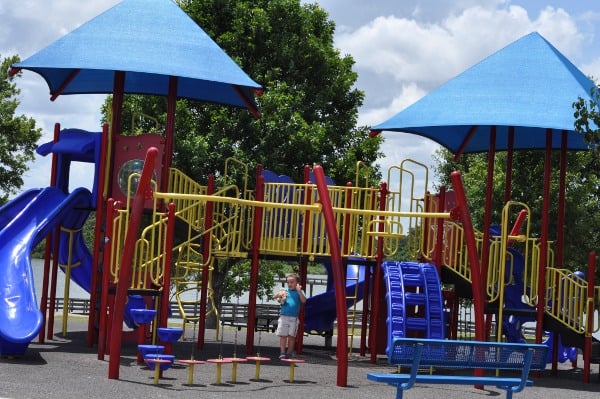 The breeze off the lake made playing enjoyable and we did ninja obstacles for quite some time.
We drove by the museum (but did not go in) and also read that there is an ancient Indian burial ground believed to be ancestors to the Akokisa Indians somewhere nearby in the park (but did not go).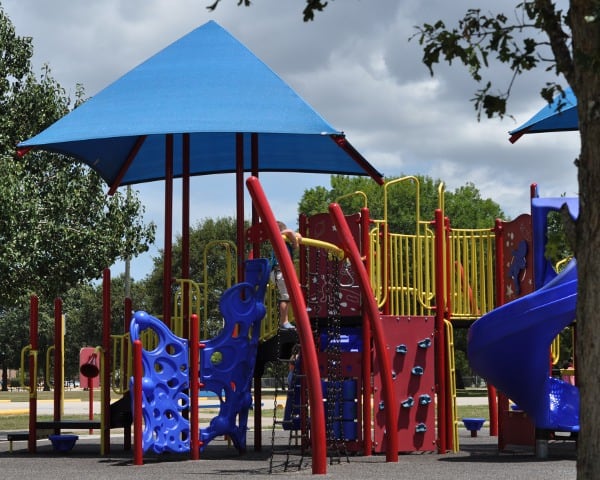 There is a busy road in between the two sides of the park, so we packed up the car and drove over... and the south side was the wild side!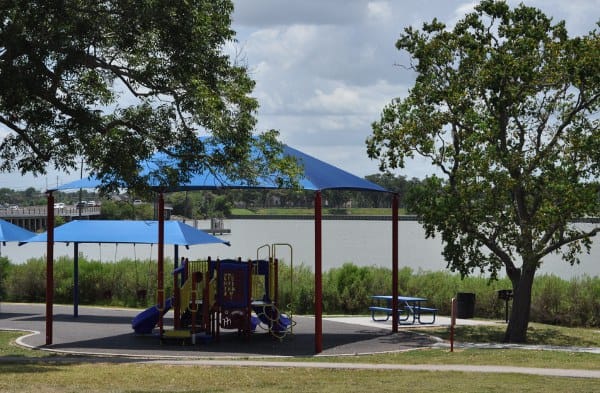 A lot of people were enjoying this side of the park. Picnics, parties, families... there were people (and Pokeman players) everywhere!
Here we found some amazing playgrounds under construction. And I mean amazing.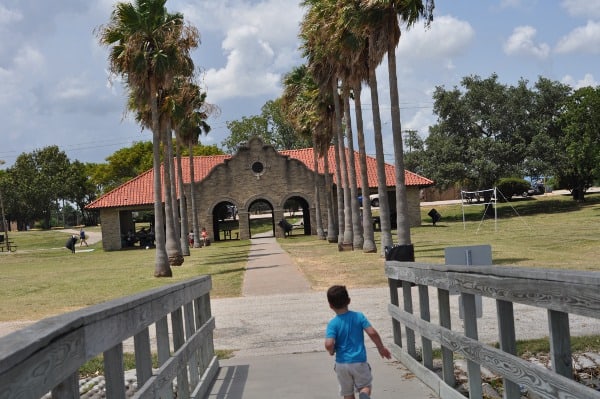 There giant play areas with "access for all" with ramps, a dragon, boat and more. This playground is also right on the water, so the cool breeze really helps to cool off the kids.
I read that there is also a splashpad... but we did not walk far enough! I saw it after we left... and I really hate missing splashpads! (If you go, tell us about the splashpad!)
Next time you are near Clear Lake, take the kids to this really really good park!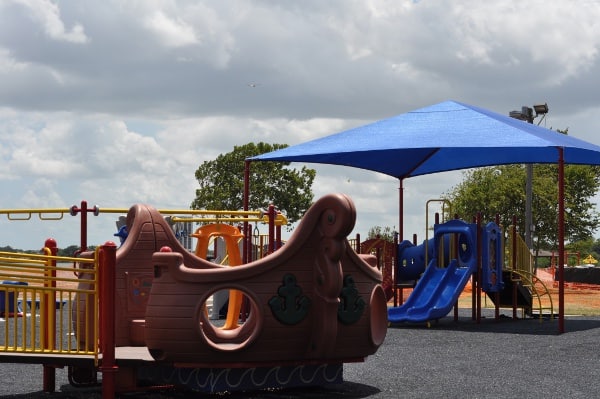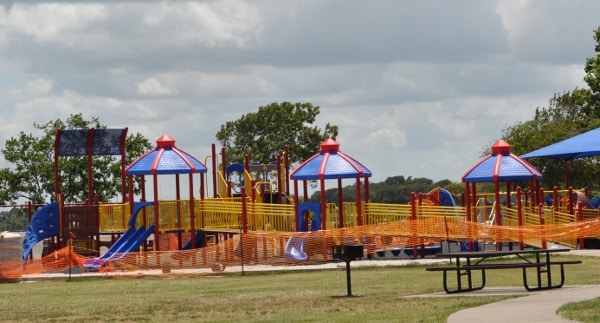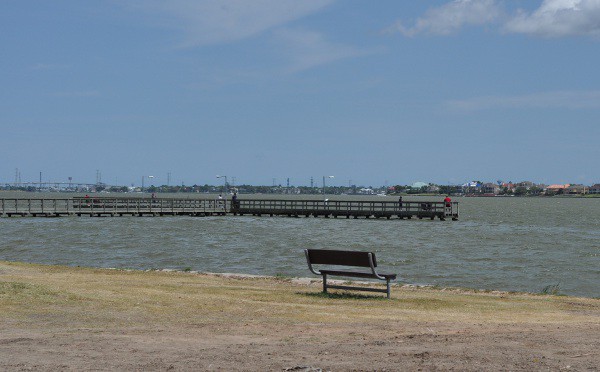 Find more Houston parks: