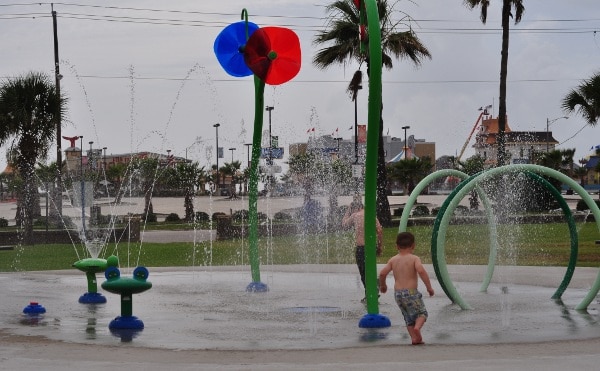 Address:
 2222 28th Street, Galveston, TX 77553
This week's park is across from the Seawall and Pleasure Pier in Galveston... it's Menard Park! When you are on the beach, you may not notice it because there is a rec center building on the street. Just behind this there is a splashpad, skate park, dog park and playground.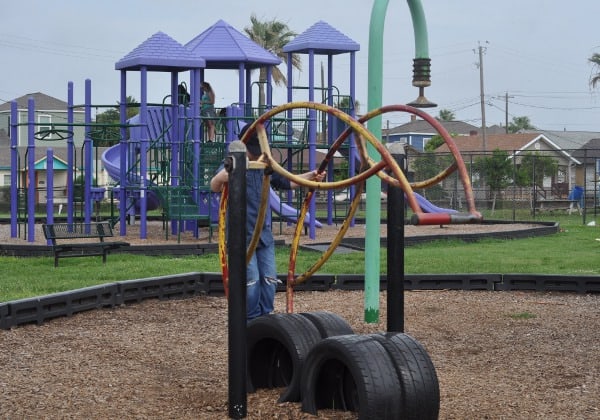 The equipment is mostly new with lots of unique features. On is this stand up teeter-tooter that we spent a lot of time bouncing on. Another was the "wheel" monkey bars. And the twisting and turning ladders and stairs. And...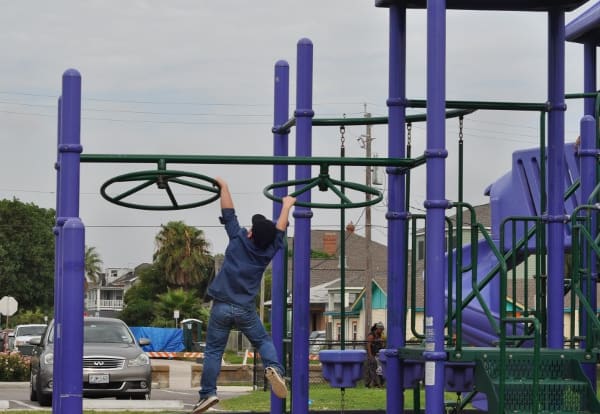 The equipment is in good condition... except for some wear on the exercise station and a little damage on the small play structure. Still, there is plenty to do for big and little kids.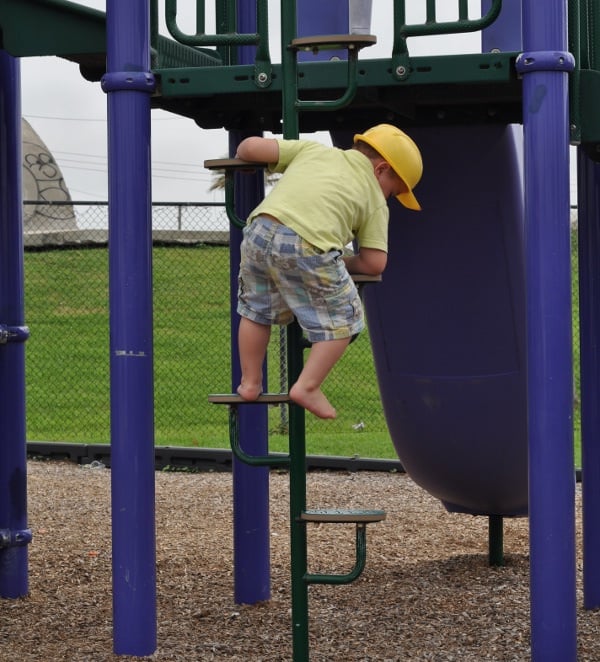 My favorite part is the splashpad... especially after a trip to the sandy beach. It can be turned on with a button and was nice and clean.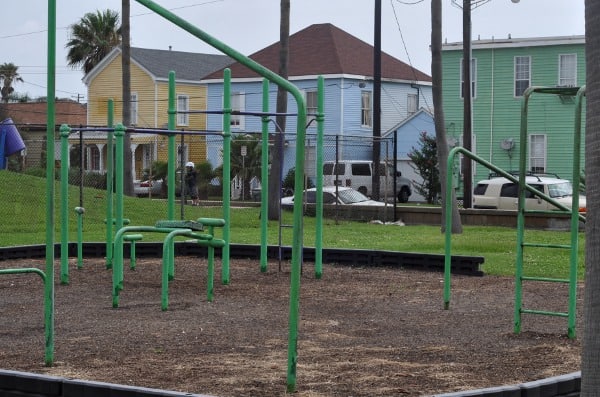 The one thing that I should mention is this... the park was mostly empty when we visited on a weekday morning. I noticed that in the evening it was really crowded... and we avoided it.
The two odd things about the park are these... you can see the Pleasure Pier and Fish Tales Restaurant and Country Inn and Suites from the park, but there were no tourists. It's behind a rec center, so maybe no one knows it is there. Also, when we visited, there were lots of maybe 5th-8th graders, but no adults. No one was misbehaving too badly... but some boys-trying-to-impress-girls was going on.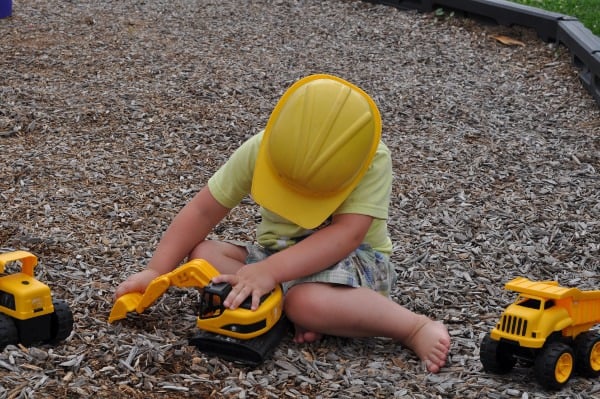 Still, next time we're back in Galveston, near the Pleasure Pier, we plan to go back. As long as it's not too crowded, we'll be happy to cool off in the splashpad!