Houston has hundreds of parks and a hundred amazing parks... but not all are fully fenced or easy to watch. I often get asked which parks I would recommend for parents with small multiples or kids that like to run off or just playgrounds that are easy to watch over.
Here are some small, easy-to-watch parks to get you started... and at the bottom, some to avoid! The map is below.
And always, tell us which ones to add!
Jump to: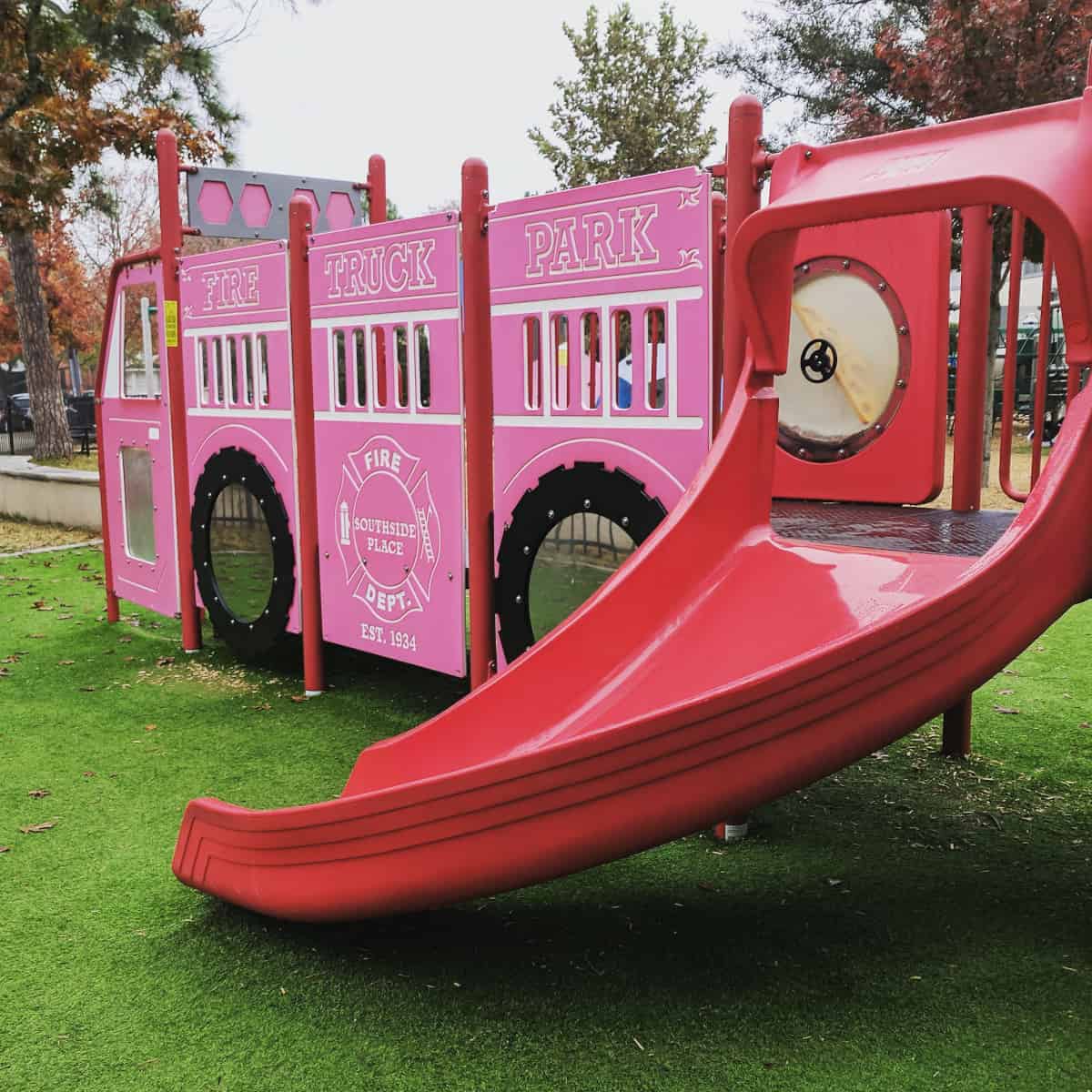 This Southside park is small, fully fenced and has great equipment. There is a fire truck play structure for the little kids and some challenging ladders, bridges and spinners for big kids!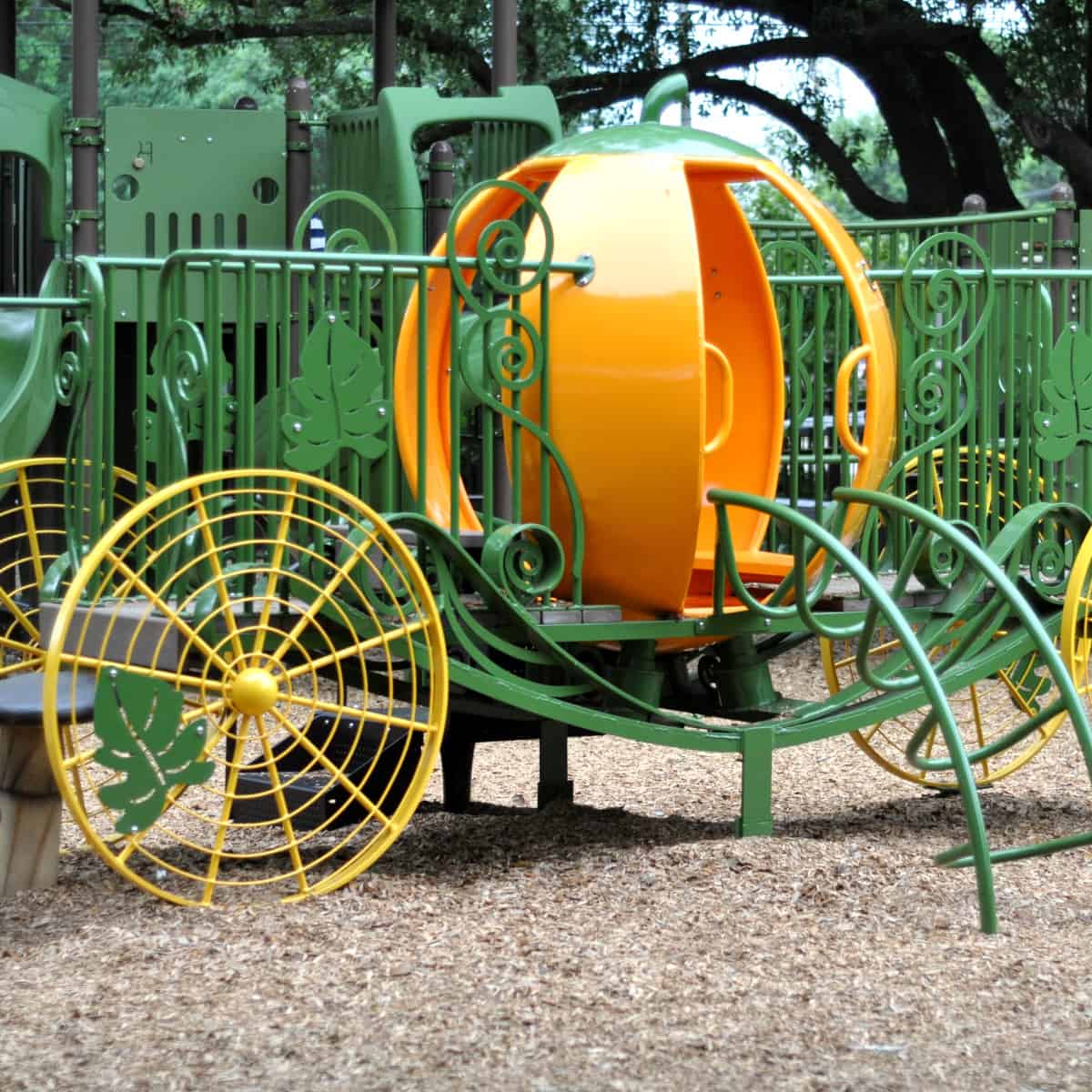 Not only does this park have a pumpkin carriage... but the playground is fenced in and has challenging equipment, swings, picnic tables and big trees.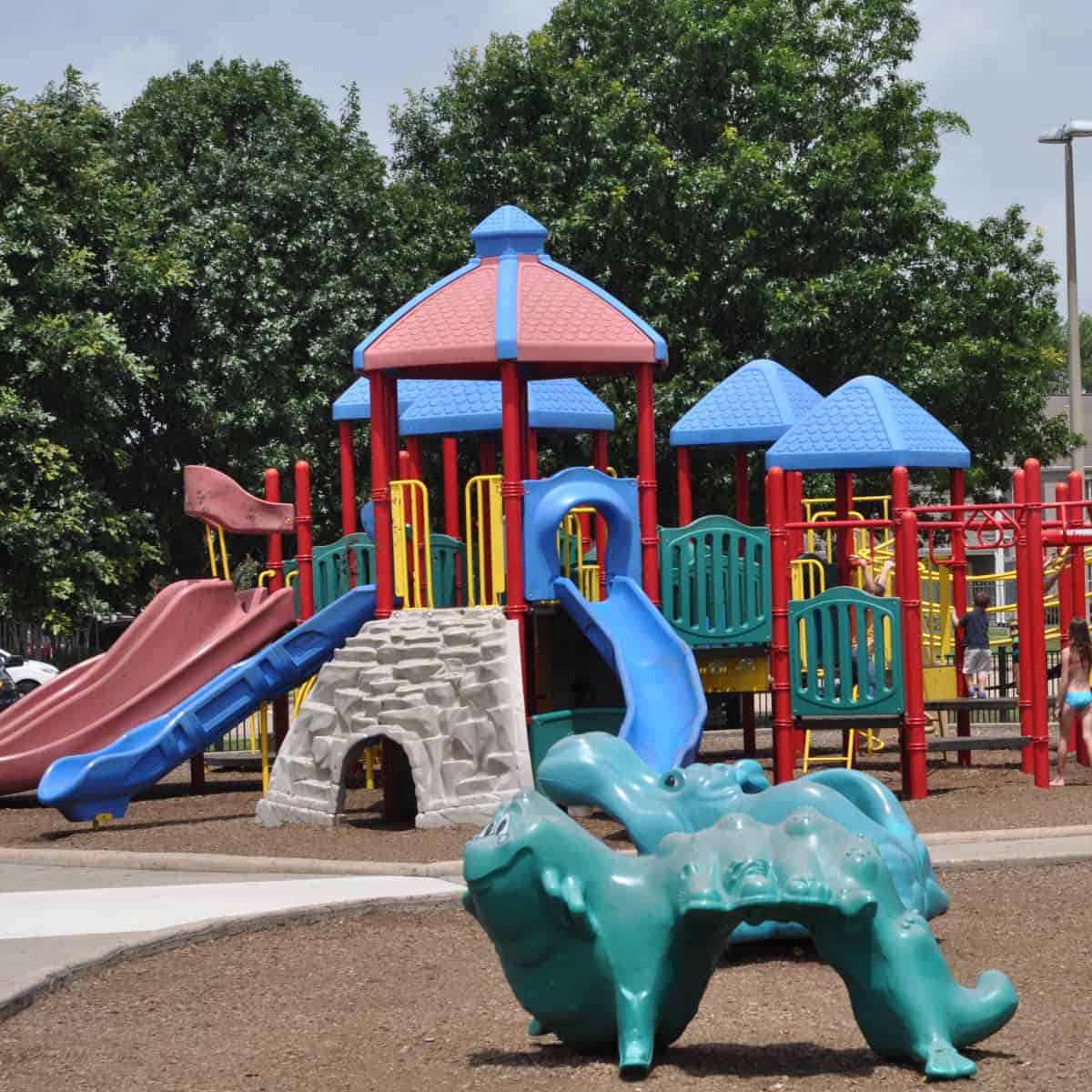 The play structure and splashpad are fenced in... plus there is a restroom. Outside the fence you can find a jogging trail and a kid fit playground.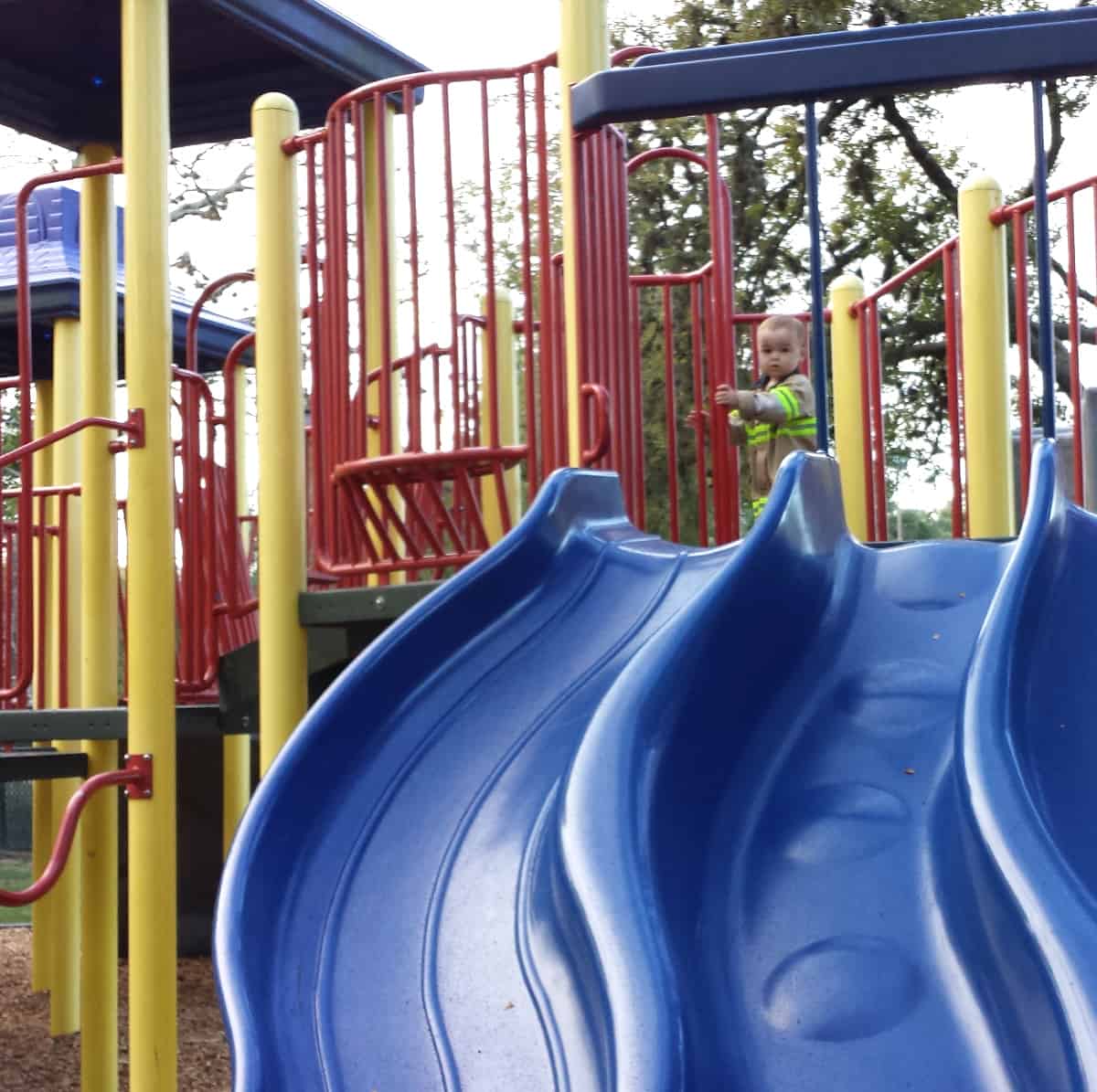 This Bellaire park is small and fenced in.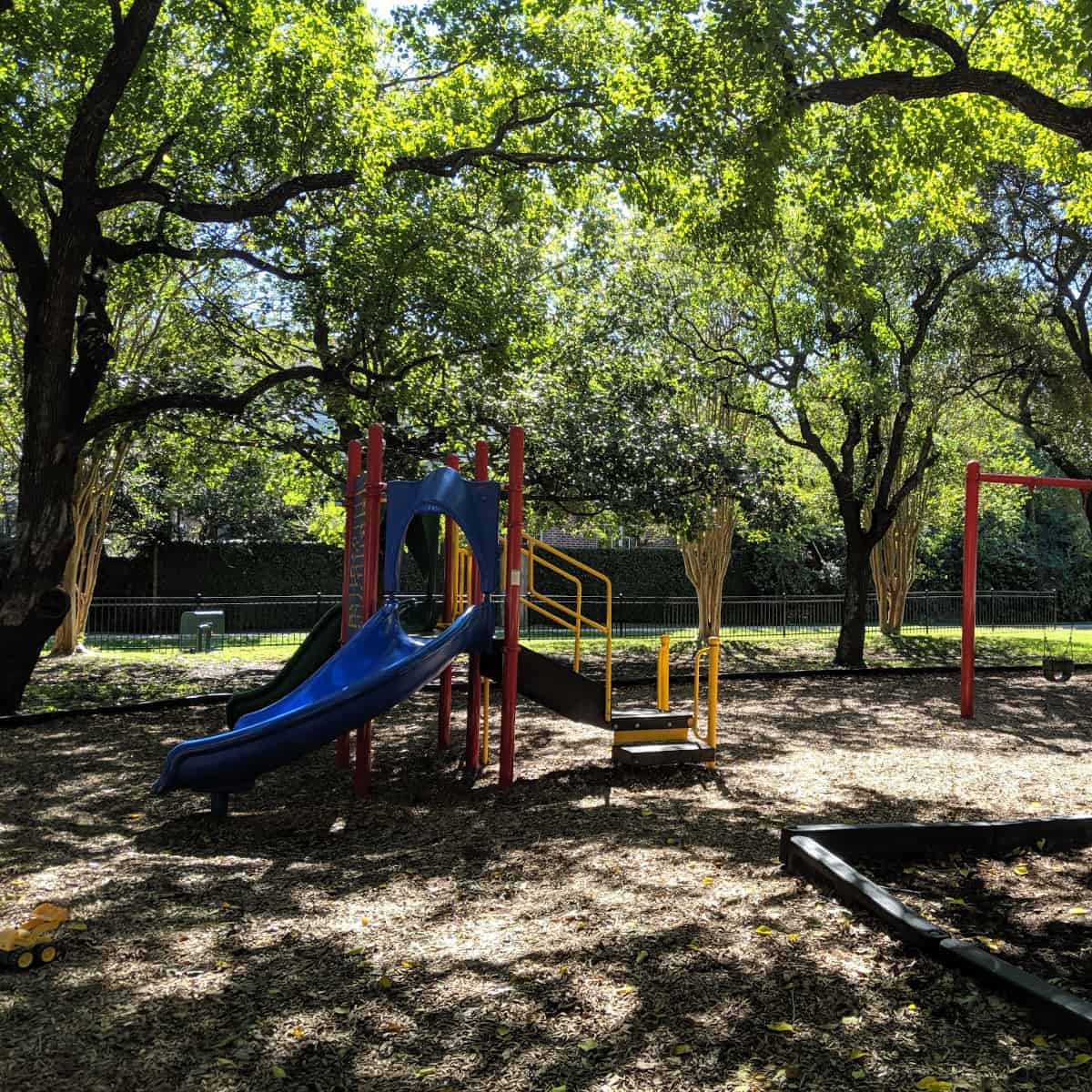 This is another Bellaire park with big trees, swings, equipment for big and little kids and a restroom. (The fence was added in the last couple of years... there is no gate... but the kids will certainly be slowed down!)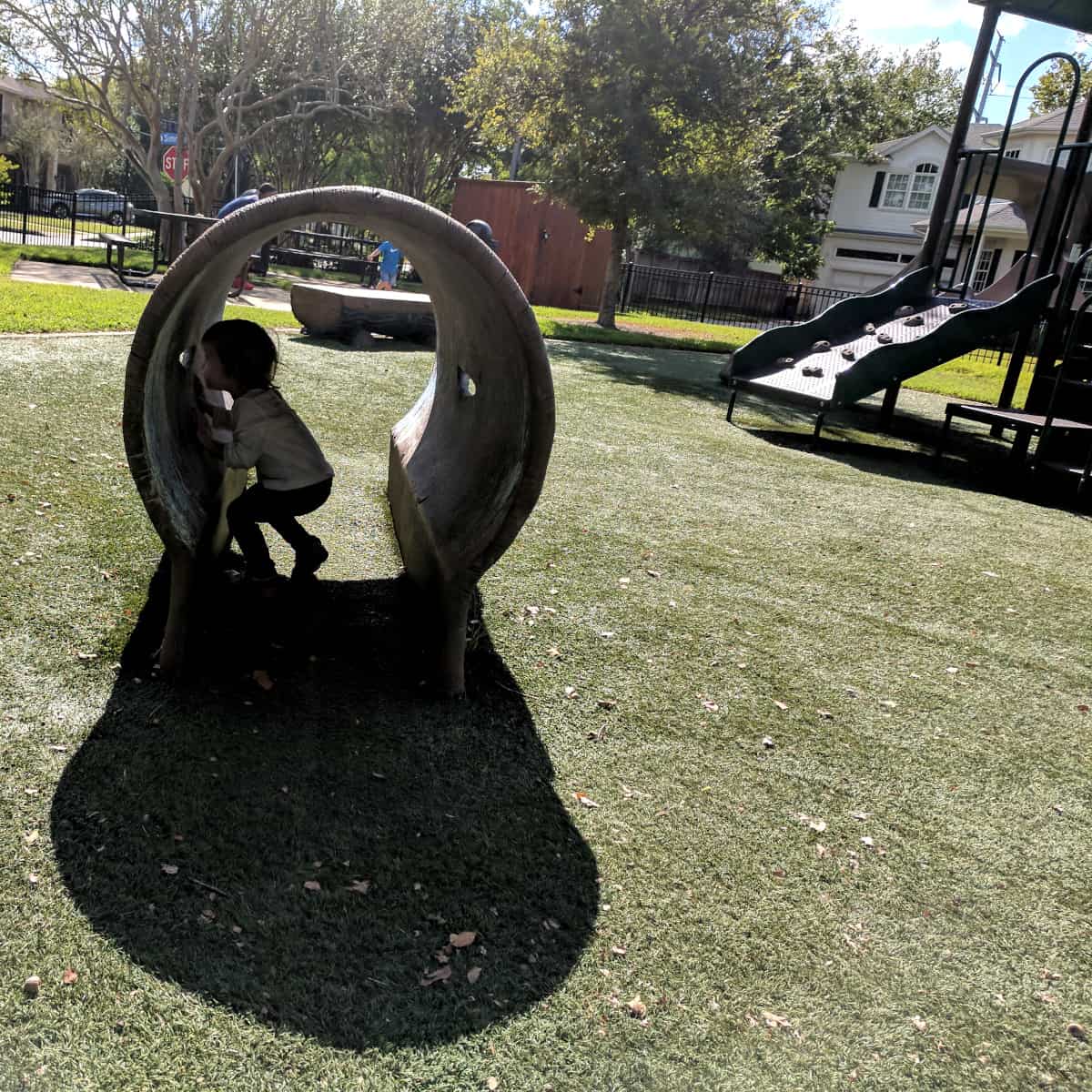 This West University park has a fenced in area for little kids an another one for big kids. And big kids really need to see the boulder slide!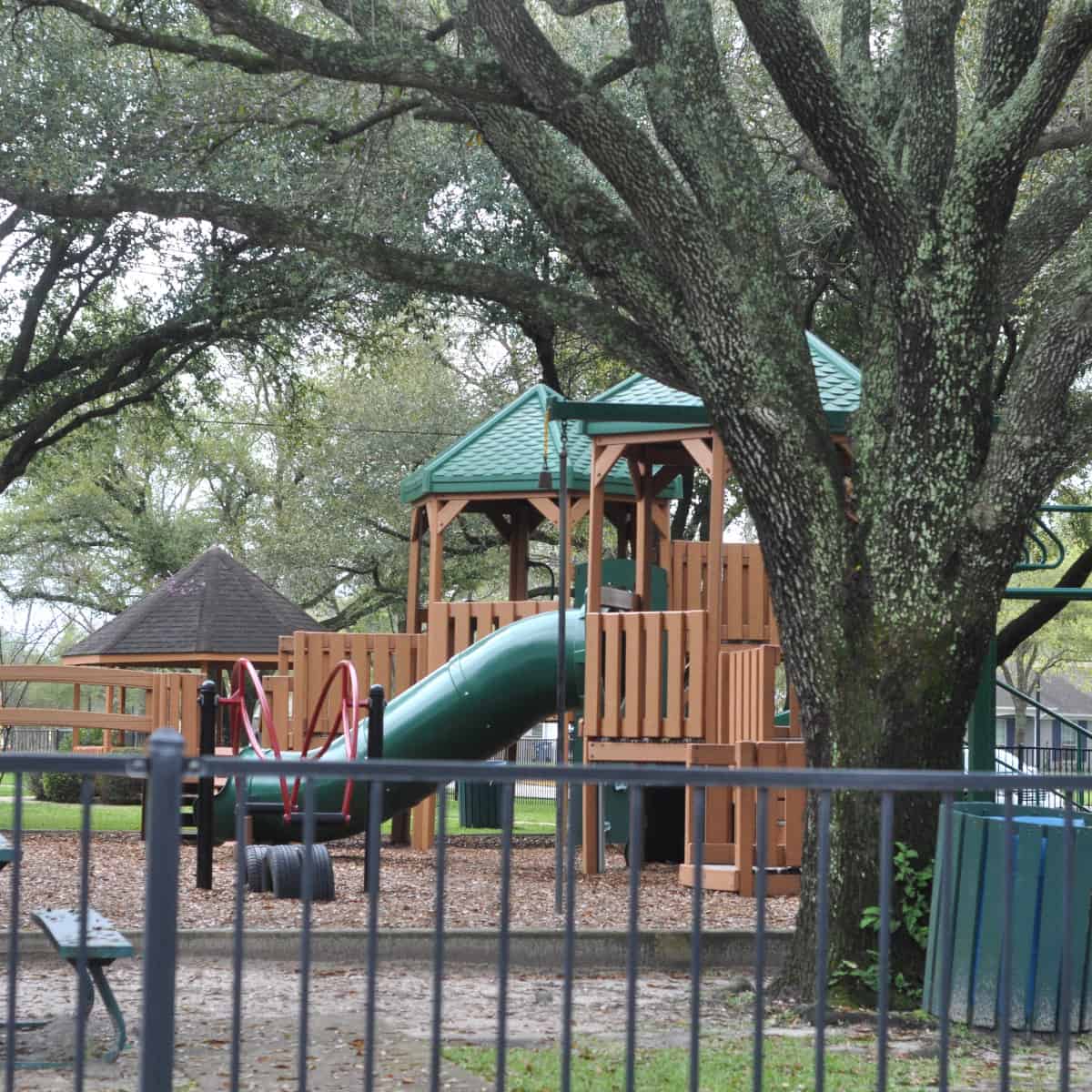 Located in Jersey Village, this park has play structures, giant sand boxes and a mommy-and-me swing!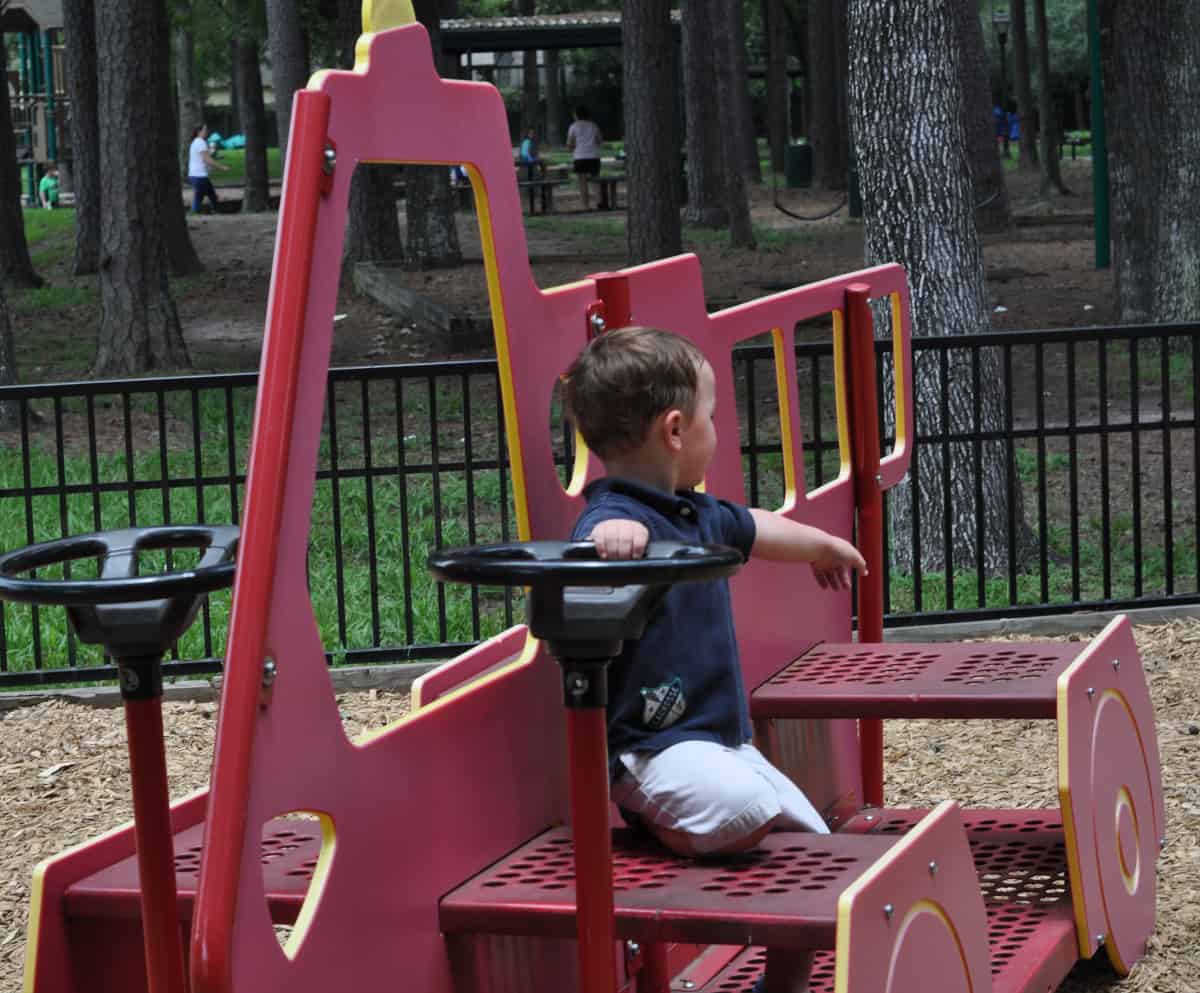 In the Memorial area, this park is right next to the Spring Branch Library. There are big trees, lots of play structures and a fenced in area just for toddlers.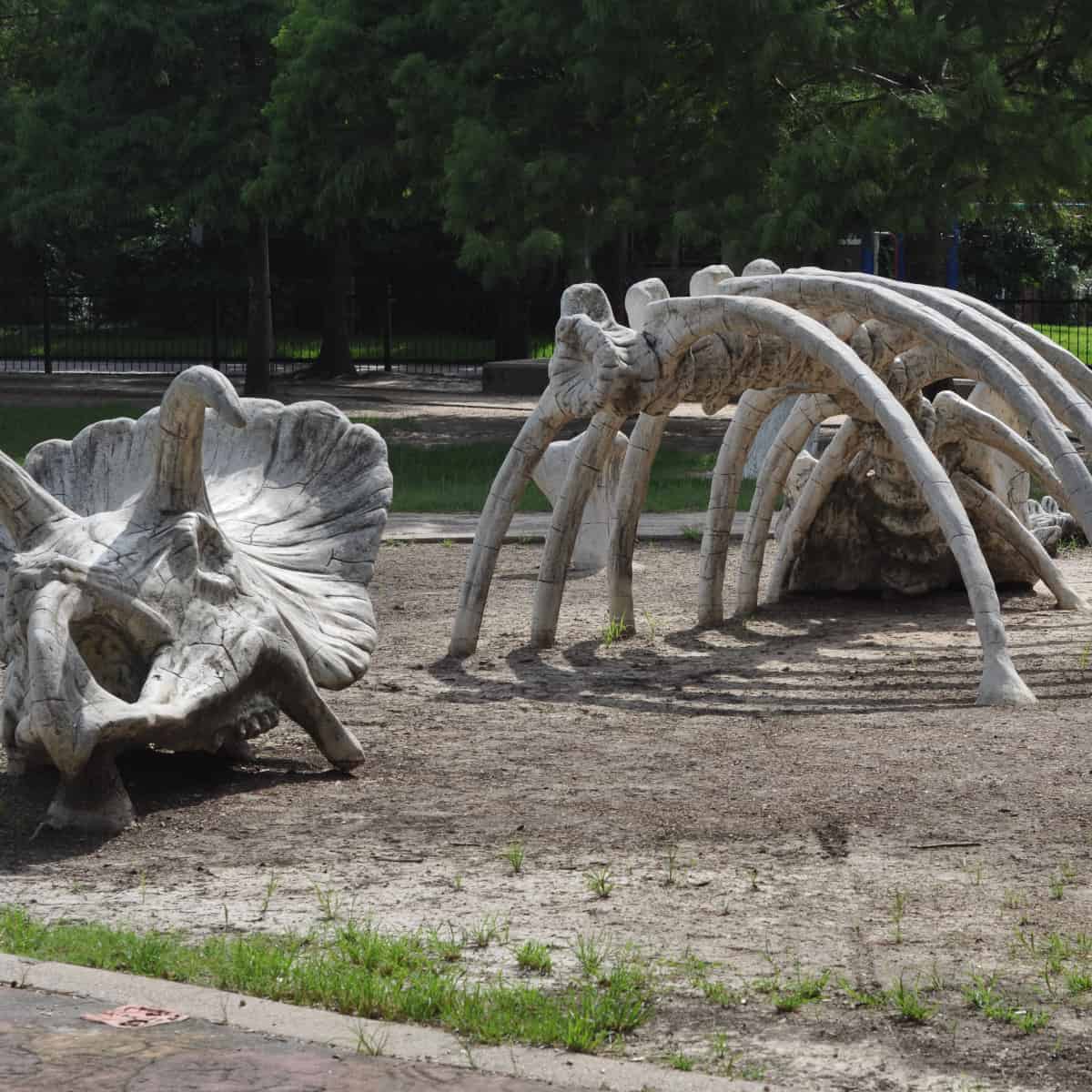 This park is bigger than most on the list... but it is fully fenced in and has great equipment... including dinosaur bones and a rock wall!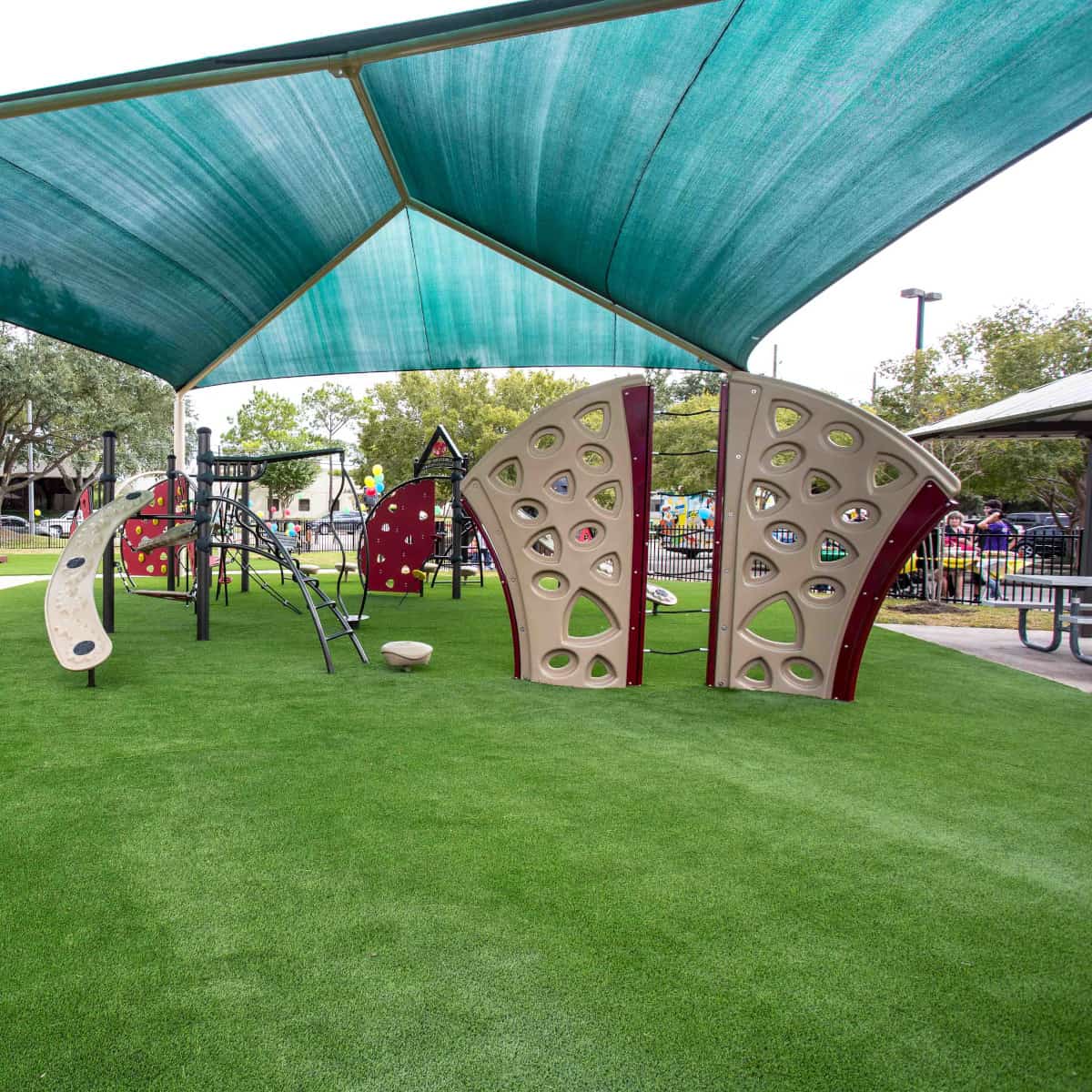 Located next to the popular Noah's Ark Pool, this playground is free and fully fenced in. It's open to the public when it's not being used by the school or camps.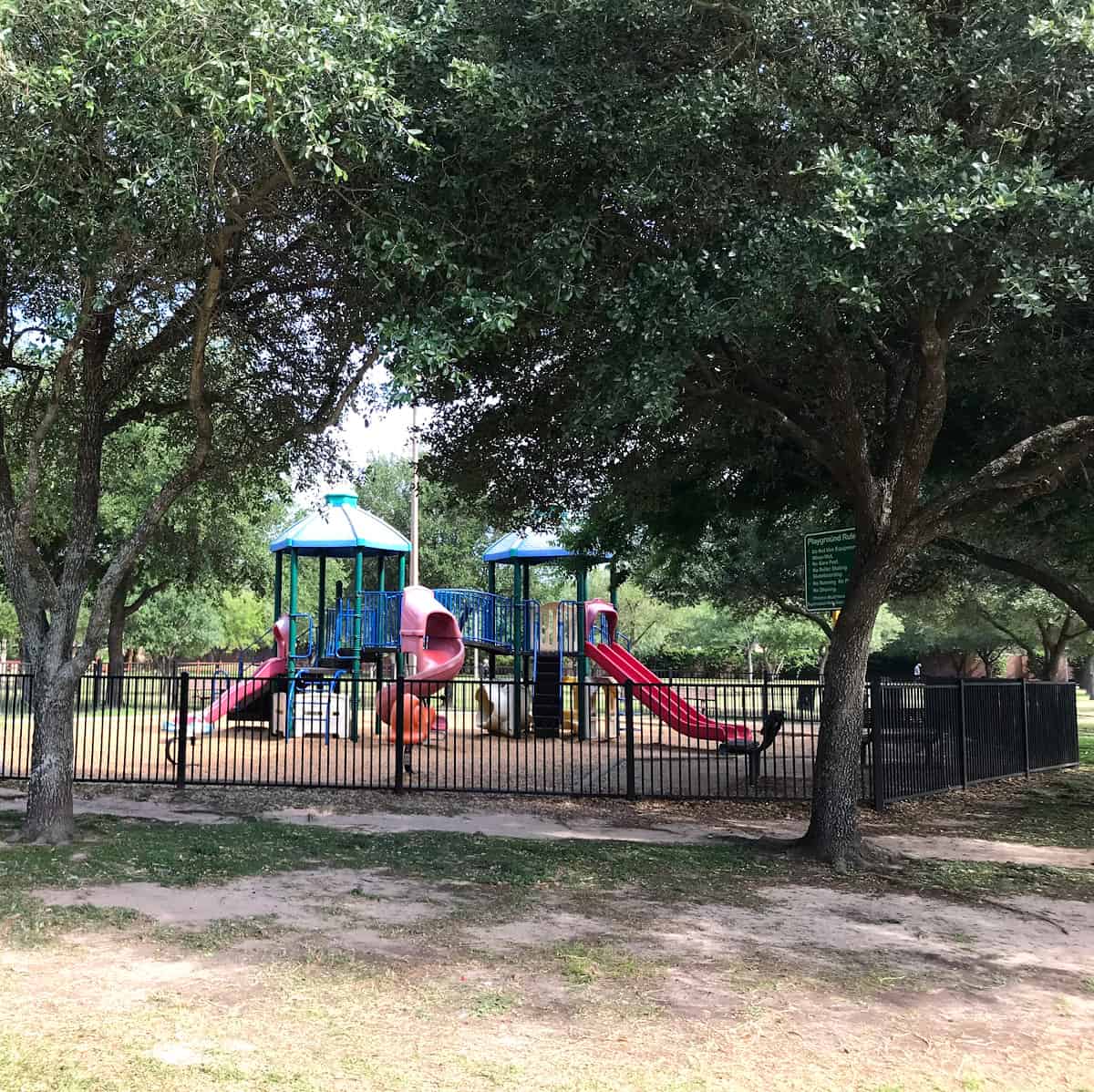 Two playgrounds fully fenced in!
Playgrounds that can be hard to watch
Levy Park: I LOVE Levy Park... but if have a runner, it's hard to watch with all the mounds and tunnels.
Discovery Green: I LOVE this park too... but if you have someone that likes to run off, this space is really big and there is a lake you need to avoid.
Donovan Park: Another AMAZING park... but it can be hard to see the kids in the fortresses.
Playgrounds for All: I love the ramps for little kids and for kids in wheelchairs or walkers and I love that they usually have rubber mats... but they can be hard to watch without following the kids.
Map of easy to watch parks
Want more Houston parks? Find them HERE.