Fire Truck Park in Southside is one of our very favorite parks!
Not only is there a fire truck play structure for toddlers, but there is unique big structure for the big kids. And it's completely fenced in with a little rock "boulders", spinners, tire swing and more!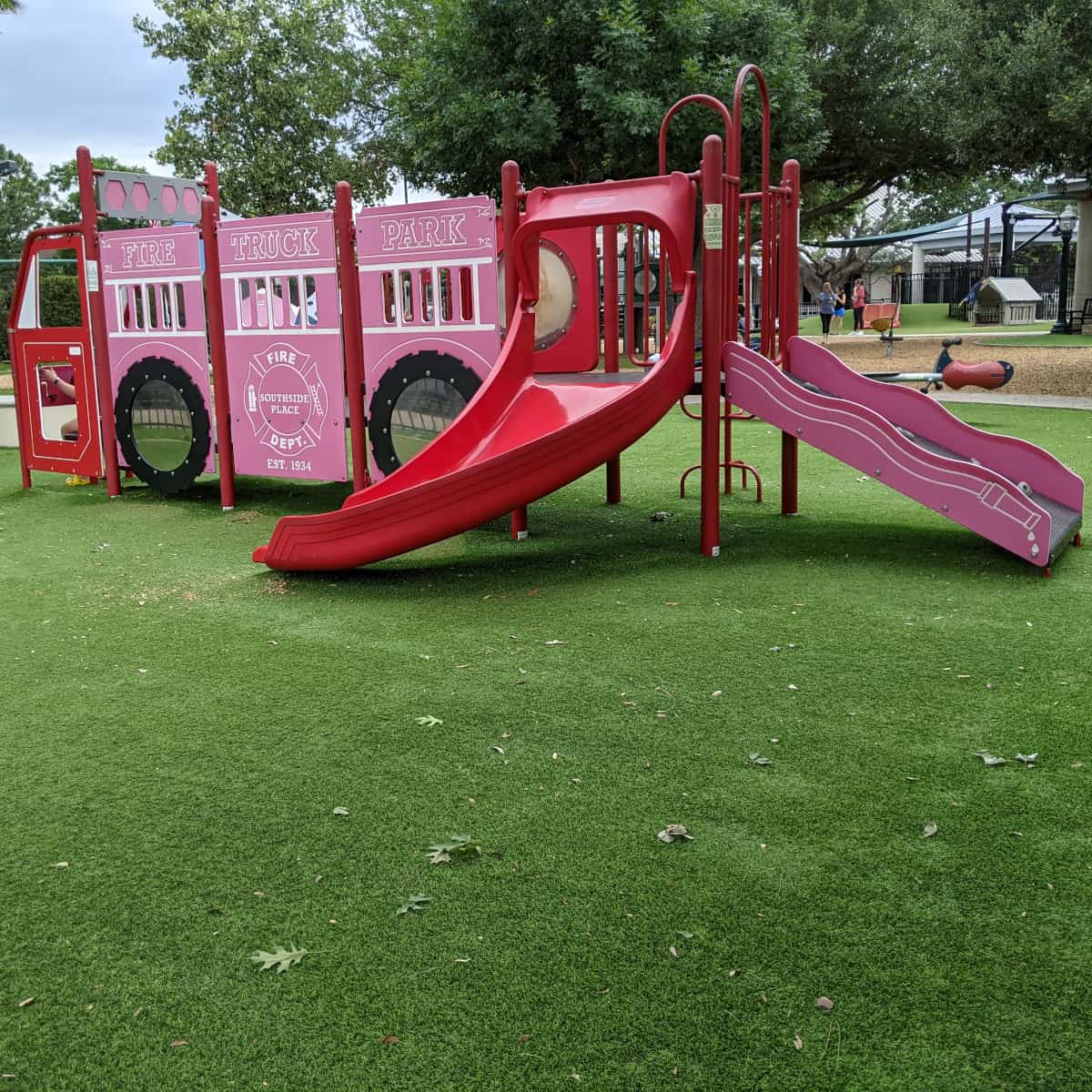 When Southside's first fire truck was retired in 1970, it was kept in this park, making it the Fire Truck Park. This truck and the other playground equipment came into disrepair after many years of use, so in 2012, a completely renovated park was opened. And it is fantastic.
There are two large play structures at Fire Truck Park. The one for older kids includes some of the fun features we've seen at other parks like the hanging pendulums and the climbing ropes.
The one for littler kids includes fun activities, and the back of the truck is a gently sloped mini-rock wall that looks perfect for toddlers.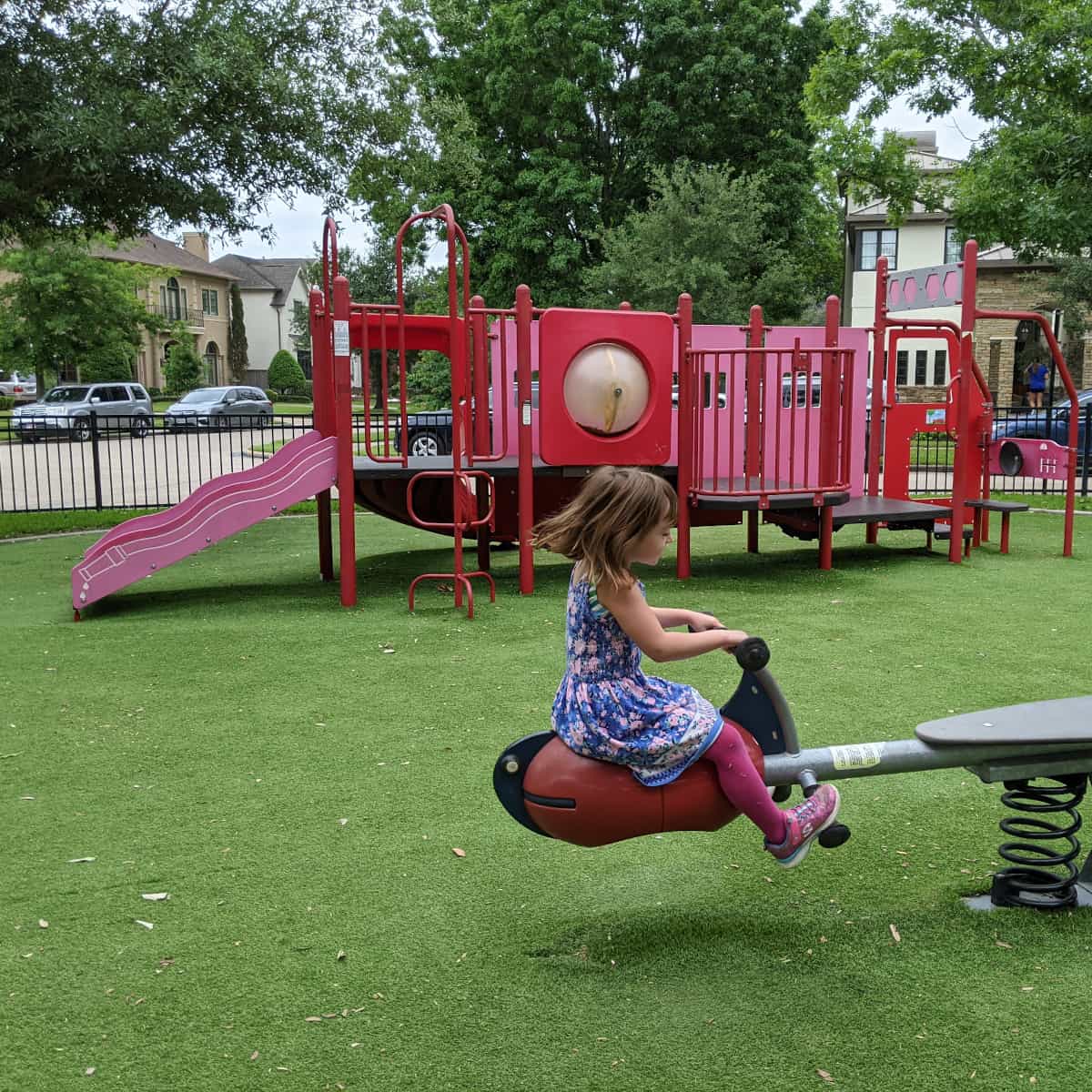 Other equipment is scattered throughout the park. There is a large boulder-like rock wall for the bigger kids that definitely provided a challenge. A see-saw with a balancing "surfboard" platform in the middle was also a hit with the kids.
The equipment is very unique and not something you see at every Houston park.
And when we leave we can go to Little Matt's or play at the other spots around West University!
There is free parking on the street (just check the signs before you leave your car). Also, there is no restroom, so plan ahead.
Look at the pictures!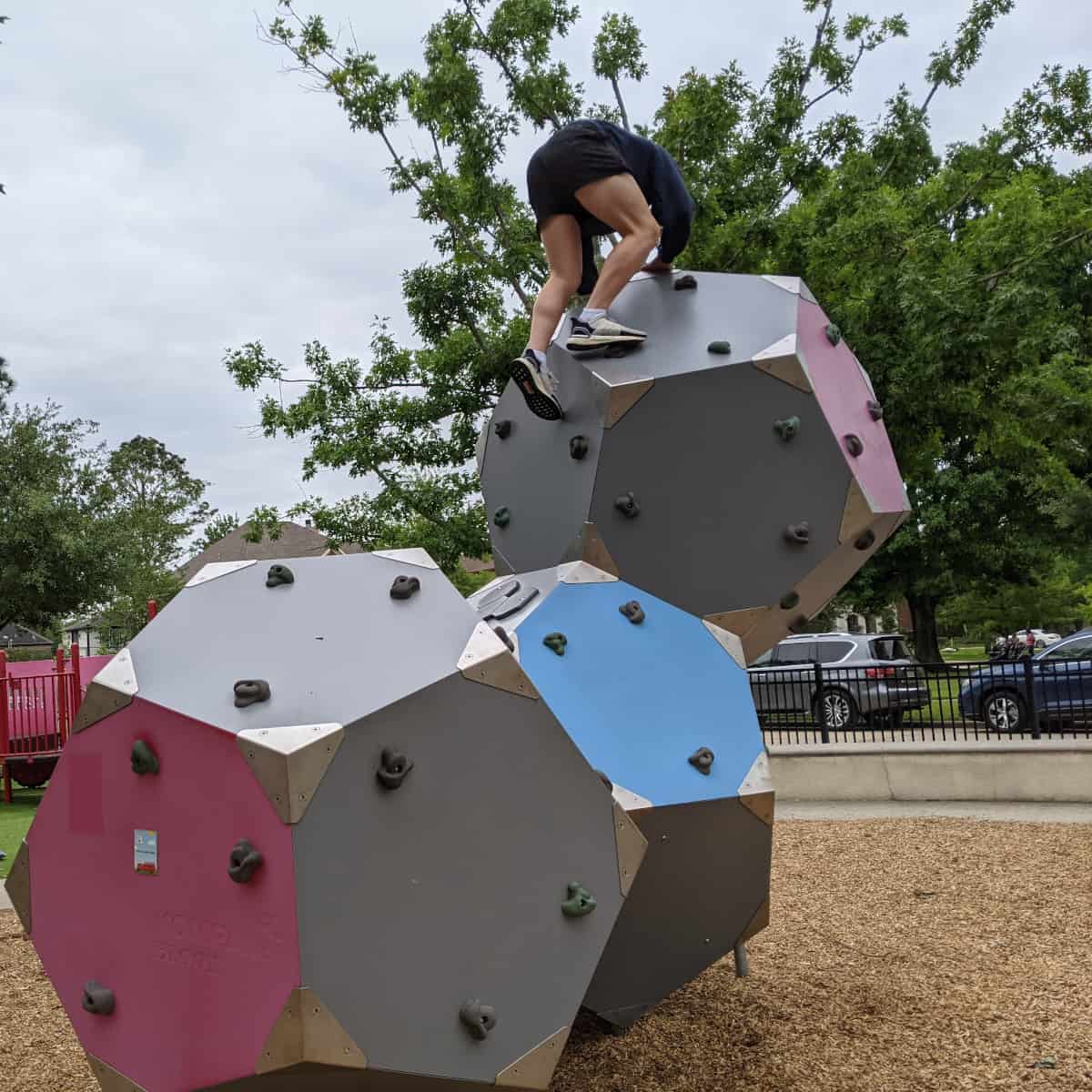 Click the address for a map: 3743 Garnet St, Houston, TX 77005
Or click HERE for more Houston area parks.