River Oaks Park has the most amazing pumpkin carriage and playground.
A few years ago, Houston parents told me to go back and see the renovated park… and I have to say… this has made it's way to my favorite parks list!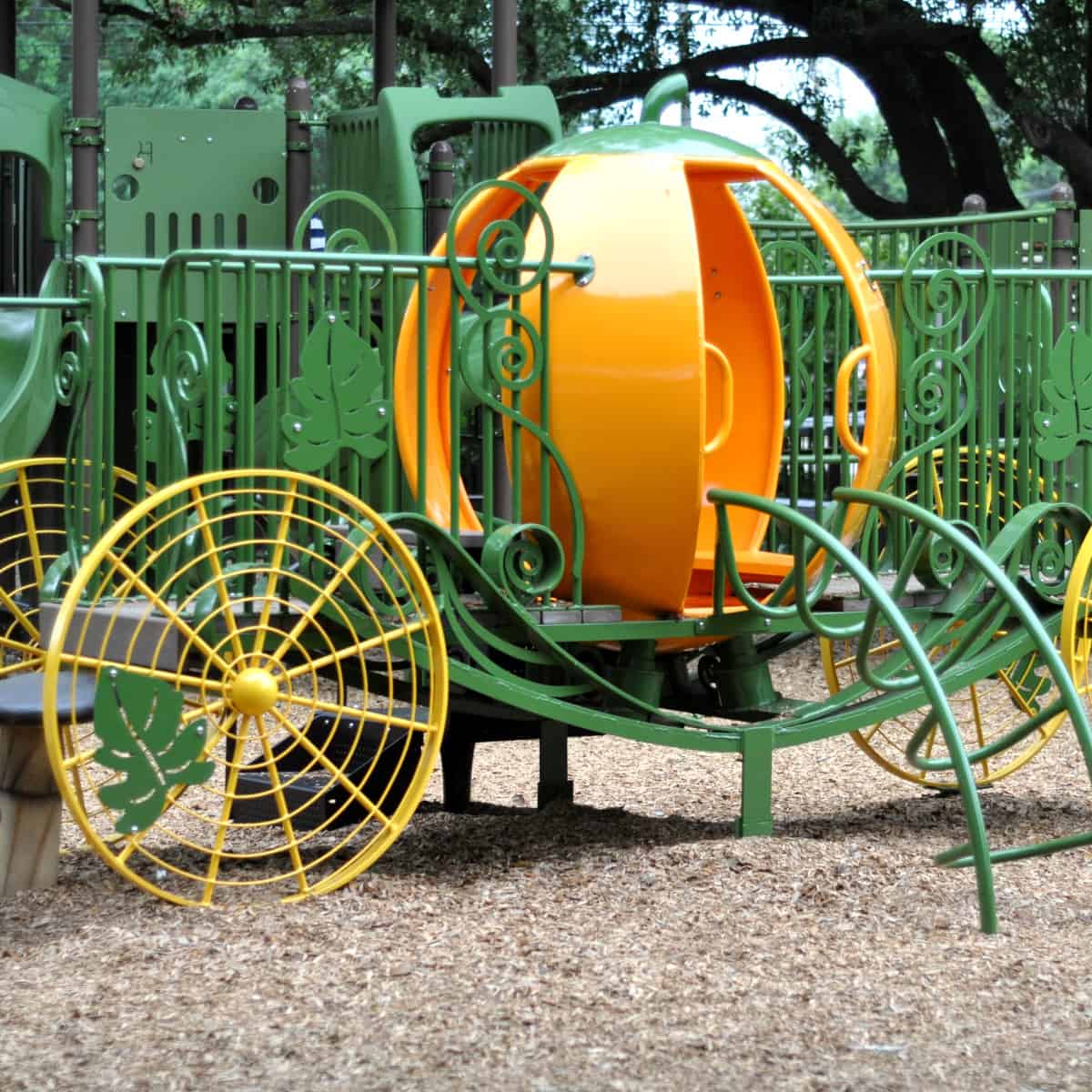 River Oaks Park has a community center, trail, room to run, basketball court, volleyball court... and a fully fenced playground with amazing equipment. Get the details HERE.
We went back with the City of Houston reopening, and the equipment is all the same and just as great.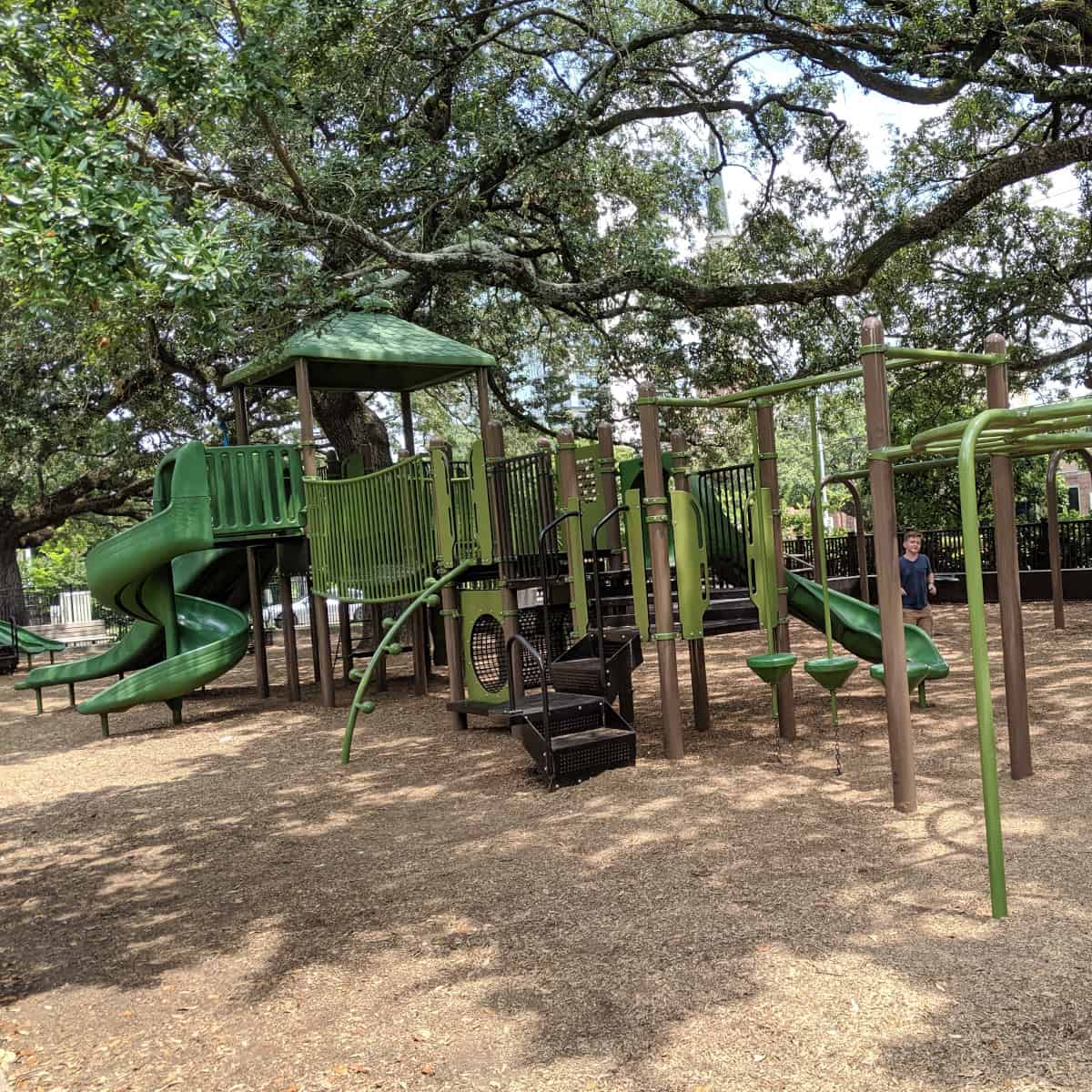 At most parks we visit, we are impressed if they have just one or two of the features of this Pumpkin Park. But here, everywhere you look, there is something really amazing to try out.
Fortunately it is fenced in, shaded by giant oak trees and has a lot of benches and tables… so as the kids are running from pumpkin carriage to rock wall to circle monkey bars to chain climbers to spinners to spring riders… you can sit and enjoy the view!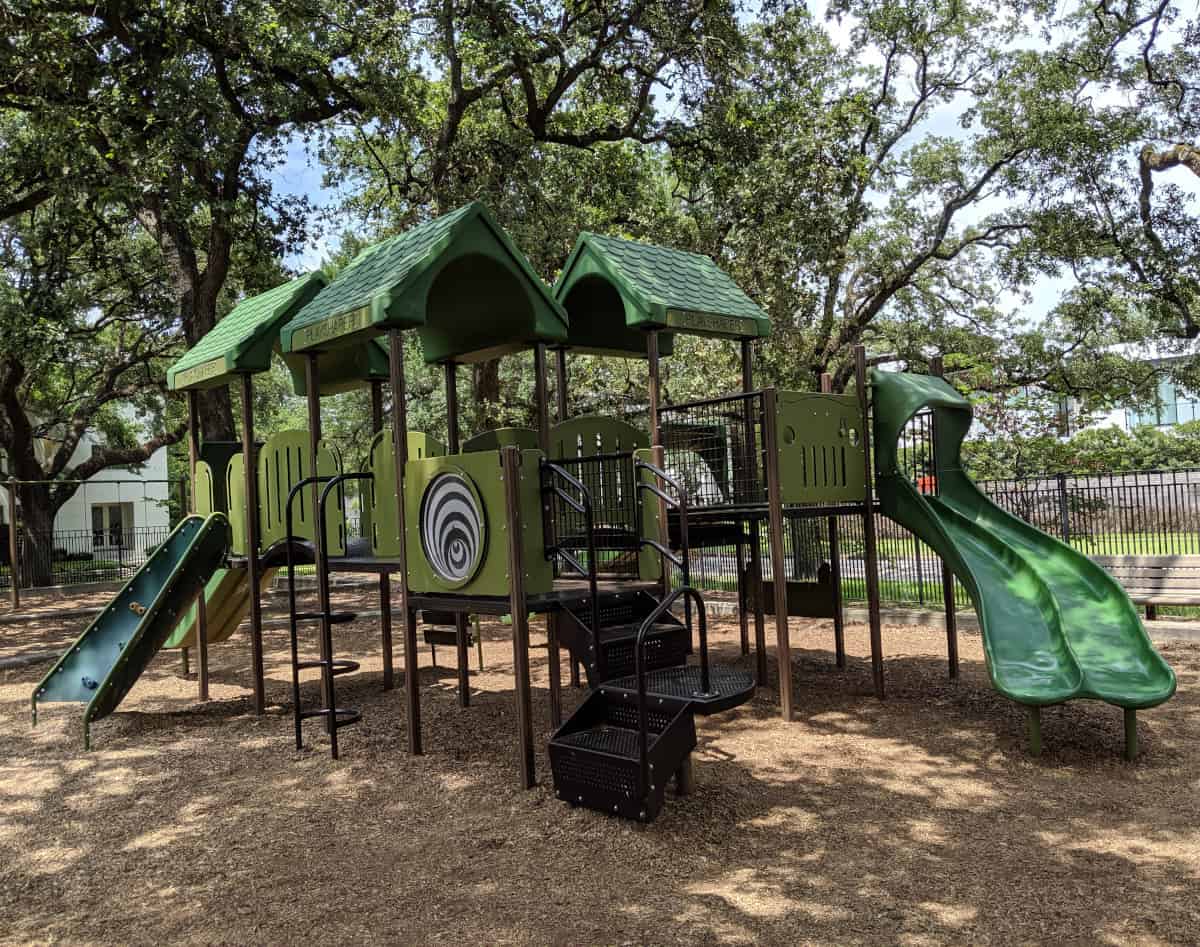 This playground has the amazing pumpkin, a small playground and a big playground. There are also swings, a tire swing and more. Be sure to look at all the pictures below!
Just outside the gate there is a community center, little free library AND wish trees. All the supplies you need are available to write down your wishes!
After playing at the playground, we ran around the trail and pushed our little trucks through the sand volleyball court. This was a REALLY GOOD PARK!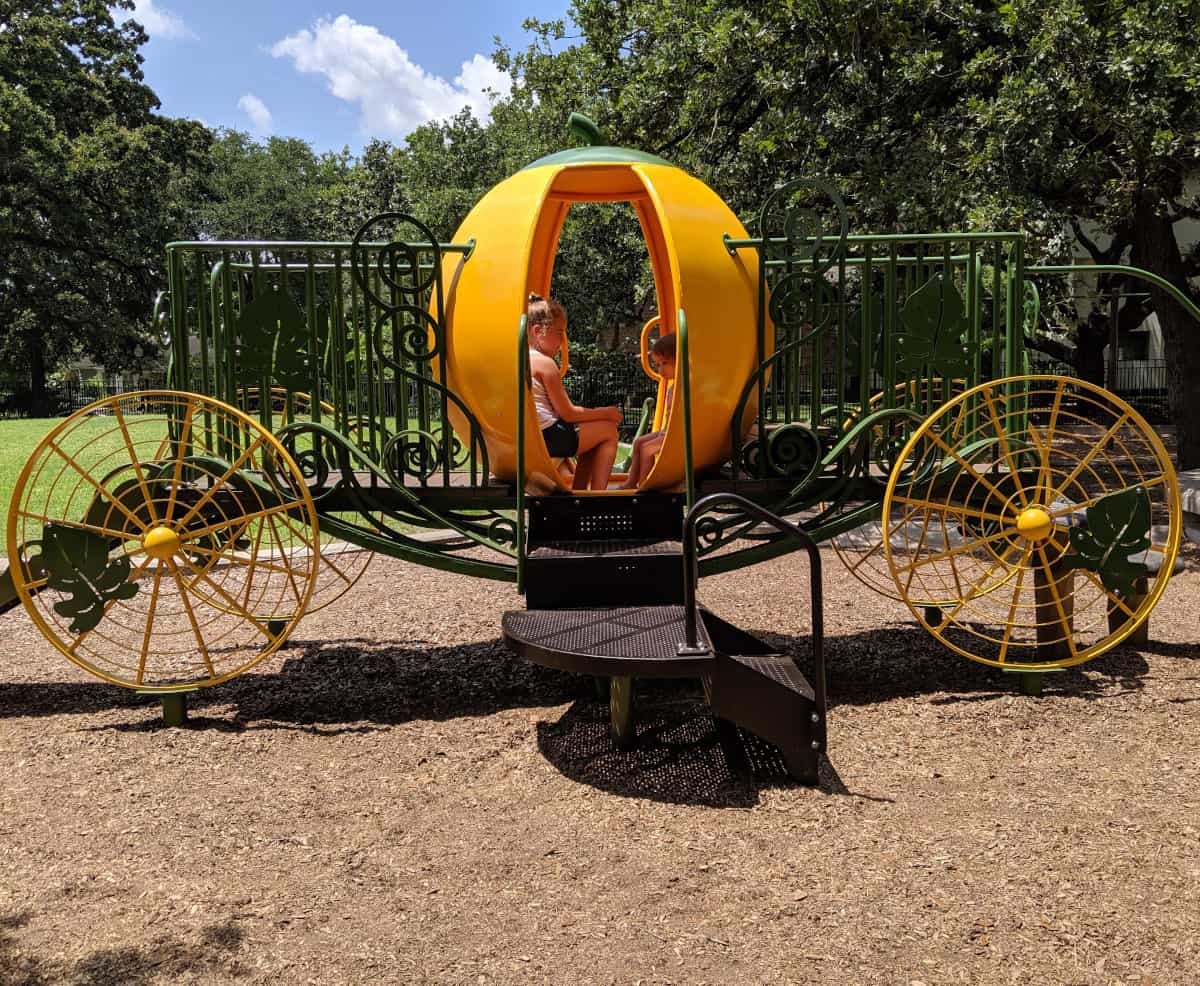 Free parking is available on the street and the neighborhood is very nice. The park backs up to the busy Westheimer, so there is some street traffic... but the fence keeps kids safe.
There are restrooms, but they were locked when we visited.
See more pictures of River Oaks Park below!
Click here for the address: 3600 Locke Lane, 77027
Or click here for more Houston parks.