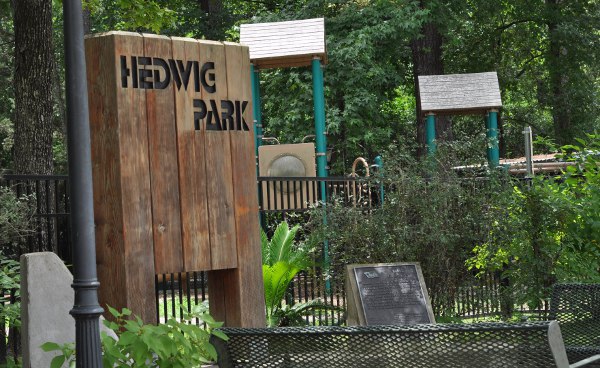 Address:
 930 ½ Corbindale Road, Houston, TX 77024
Hedwig Park is a big shaded park, right next to the Spring Branch Library, with so many play stations that the equipment at Hedwig could fill at least 4 other parks. Toddler play area, big play structures, teeter totter, climbing sculpture, swings, bars, hippos and more.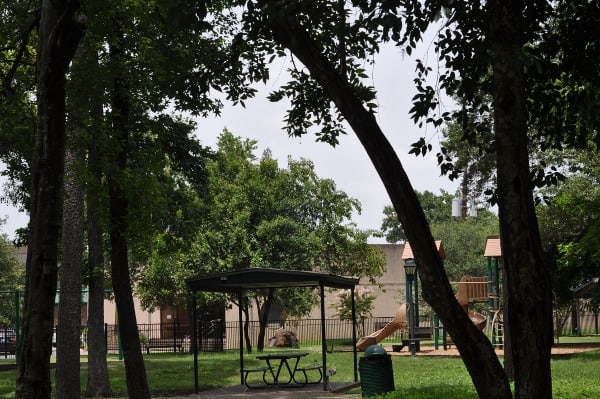 Free parking is available on the street and you can visit the library, bring a picnic and play at the park, all in one trip.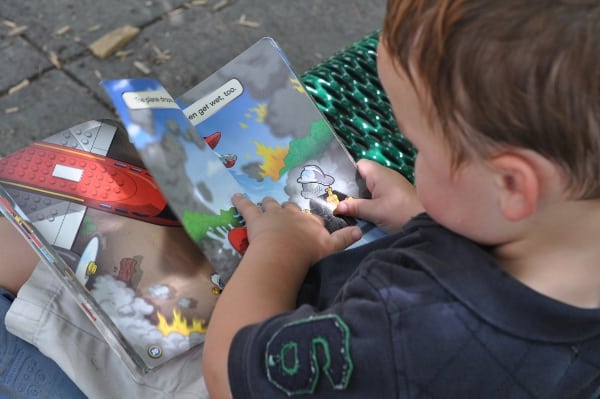 Kids 5 and younger have their own fenced in spot, with a little slide, fire truck and train. This part is in full sun... but everything else is shaded by big trees.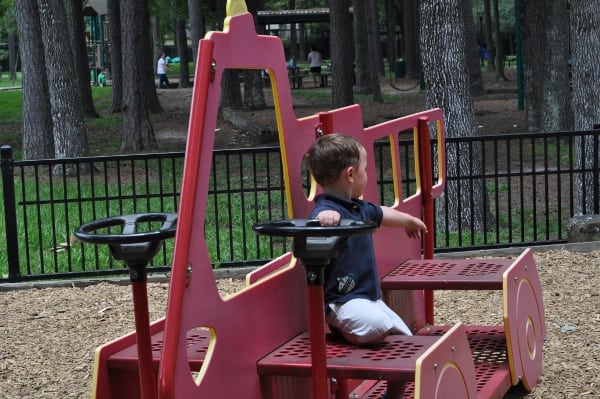 The big kids have a lot to do at this big park. There are traditional play structures... but also swings for all abilities, a wooden sculpture that you climb and an old fashioned teeter totter and climbing bars.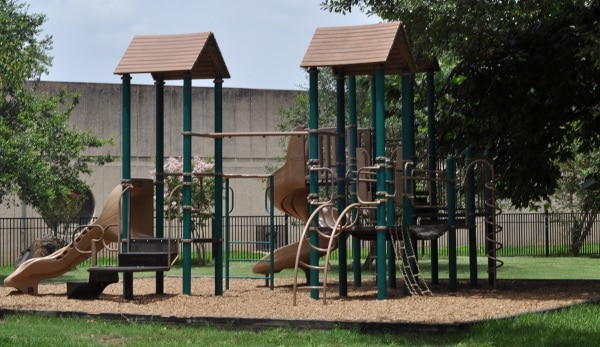 It was the teeter totter that my kids could not get enough of. (In fact, they now call it the teeter totter park.)  It's not an especially unusual piece of equipment, but they loved it. (But they are all 20 pounds apart, so it's a little tricky to teeter totter back and forth... so I also did a lot of teeter tottering myself.)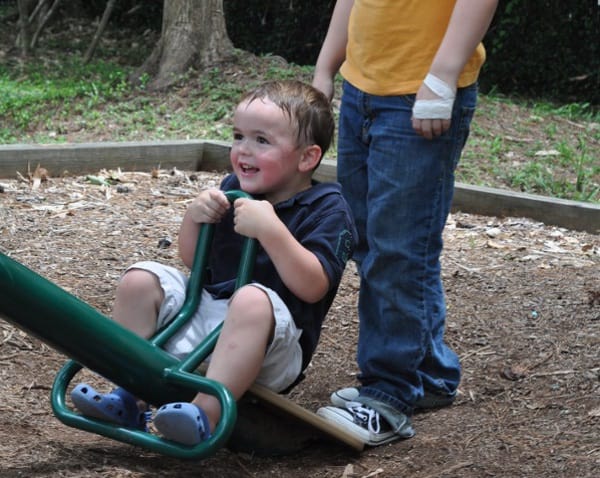 There is no restroom here, but the library is right next door... plus it's a good air conditioned break.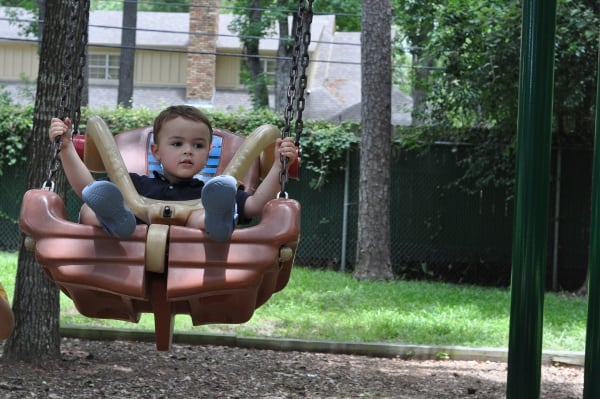 My kids keep asking to go back, so I think this park is a winner!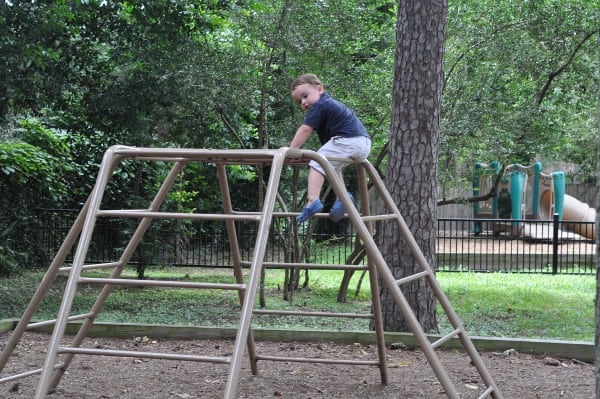 To find even more Houston parks, look here: