This park in the Houston Heights does not have your average playground. It has a wooden fortress!
Donovan Park is a great place for imaginative play with trains, castles, bridges, bars, swings and more!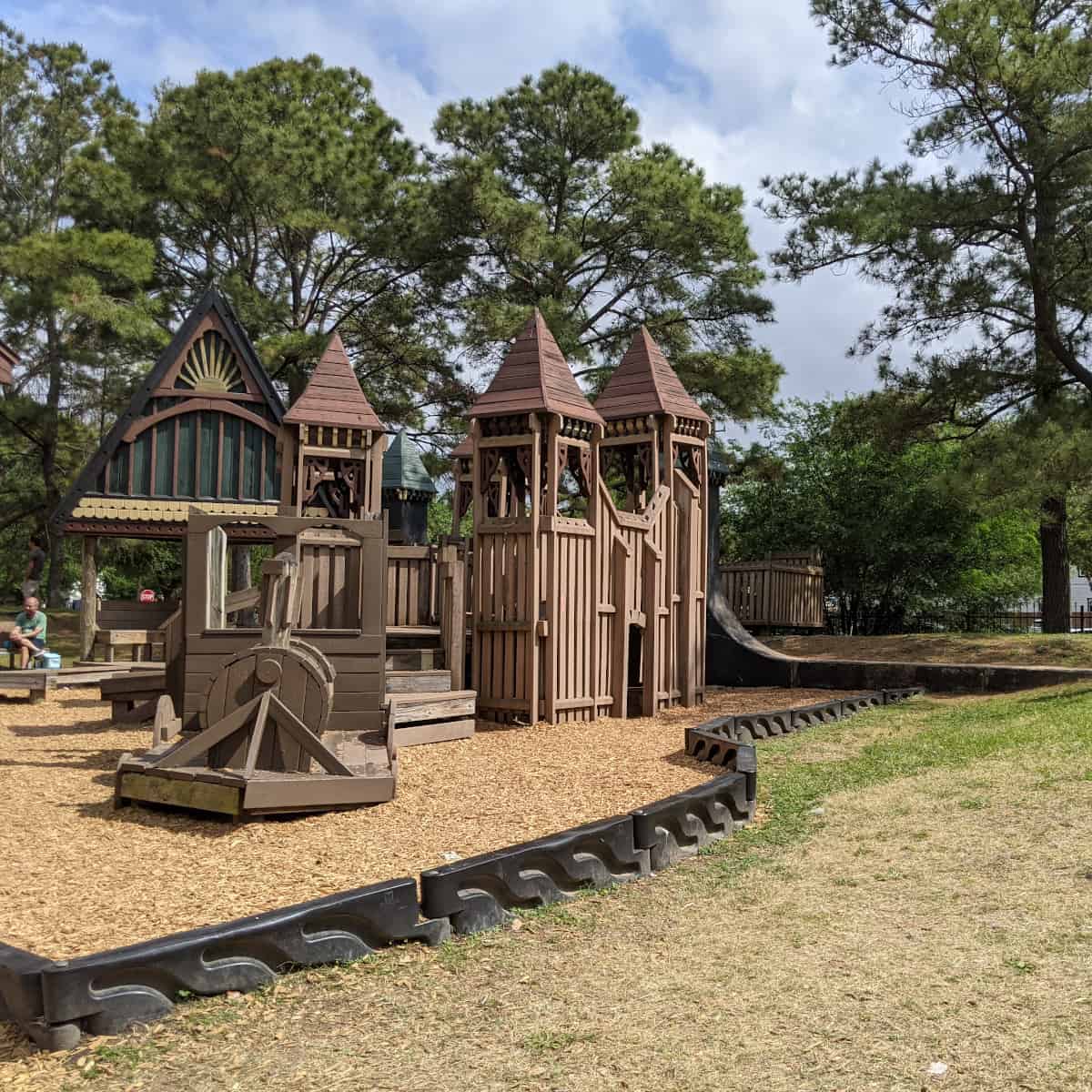 The whole area is fenced with one gate at the front and one gate at the back. There are lots of little nooks for hide and seek (but if you have little kids, you might need to follow in order to watch them).
The Houston Heights Association has done a great job creating and maintaining this unique playground. In 1996, the Heights community came together to build this fantasy land in 5 days of hard manual labor. Go HERE to learn more.
The playground is in the Heights neighborhood but the information at the park says it's open to everyone.
To be sure, I've contact the Houston Heights Association and was told (on 4/12/21)...
"While Donovan Park is privately owned by the HHA, it is open to ALL families. We do have annual membership opportunities for $35 that help us maintain the park in addition to our two other properties, the historic Houston Heights Fire Station and Marmion Park. HERE is a link to sign-up if you are interested."
UPDATE (5/10/21): It looks like maybe this could become a private park. A hearing is planned: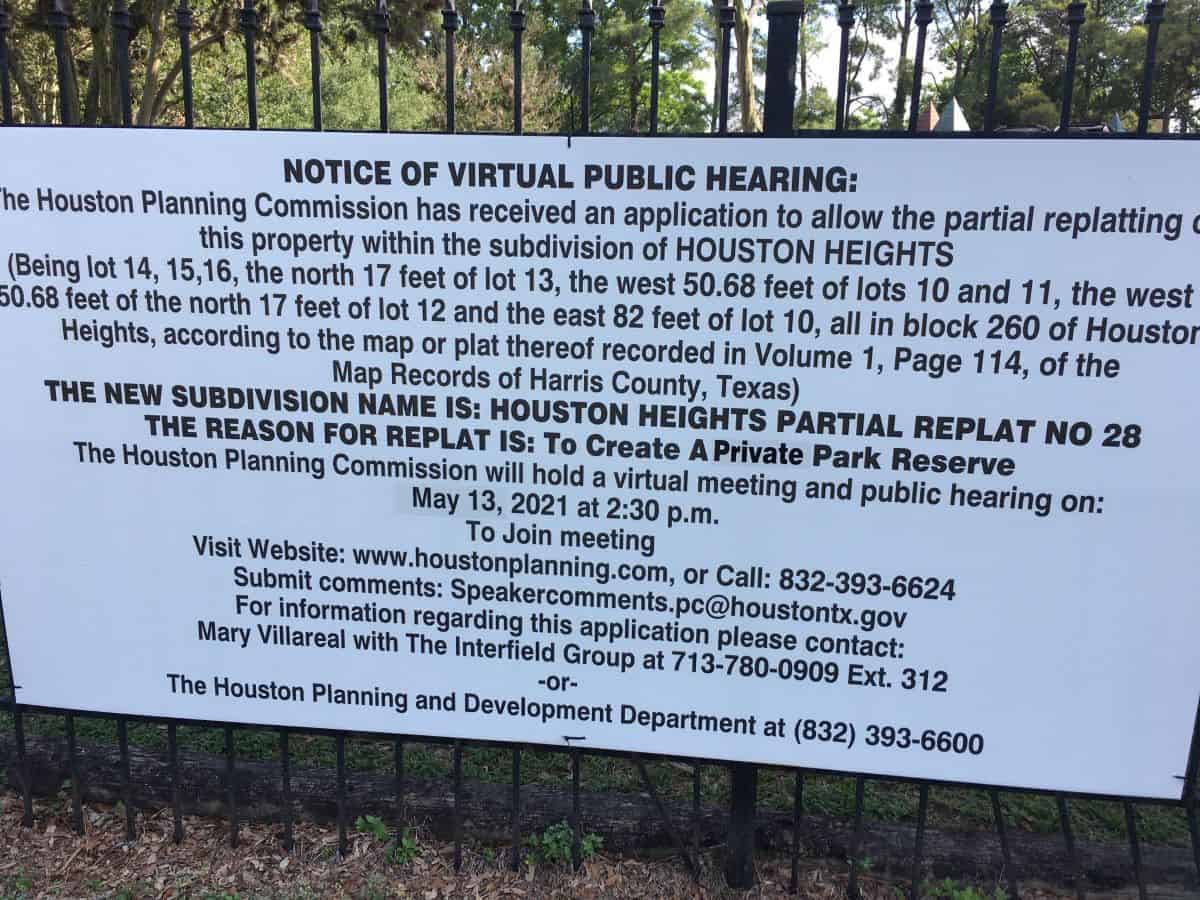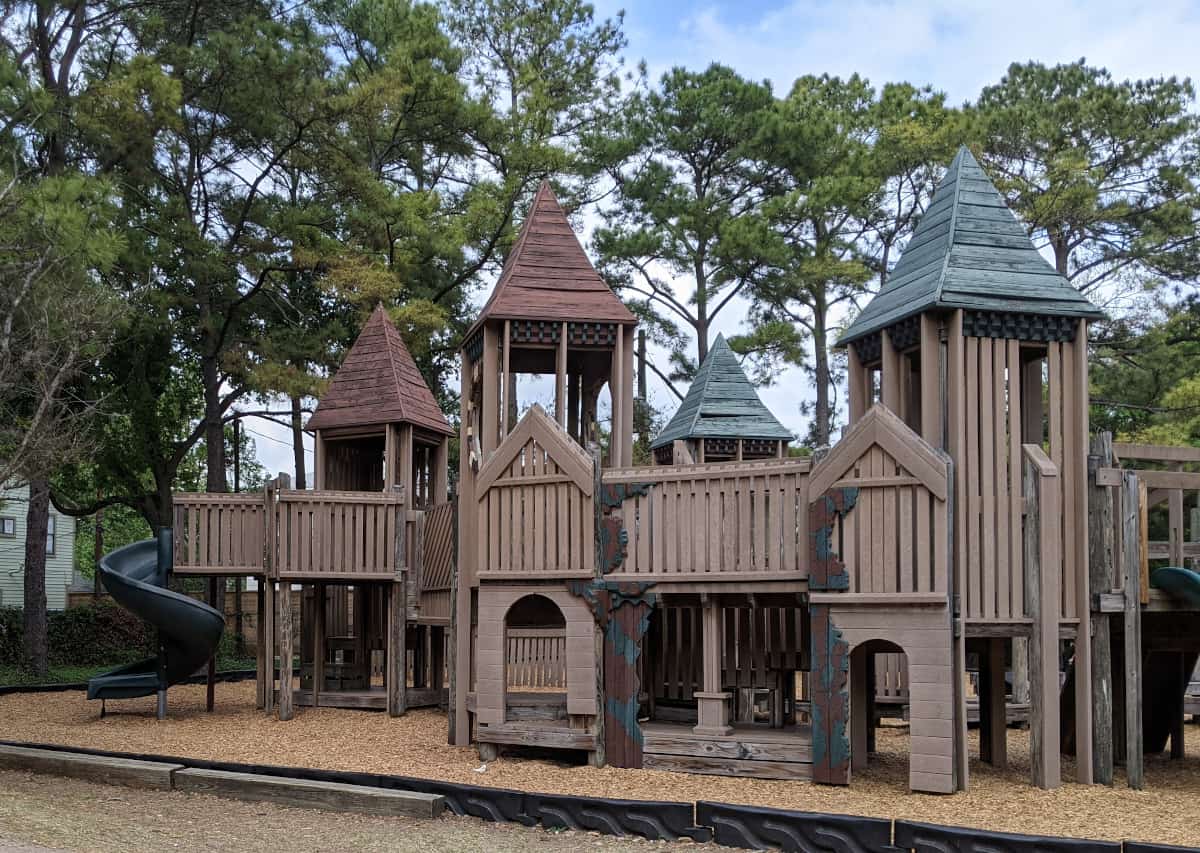 We went back once the playgrounds reopened, and it's still great.
The kids enjoyed going over the rope bridges and climbing up the chain. They also liked sliding down slides and the fire pole. And they liked testing their balance as they walked across moving balance beams, doing different kinds of monkey bars and pretending to be the engineer and conductor for the train.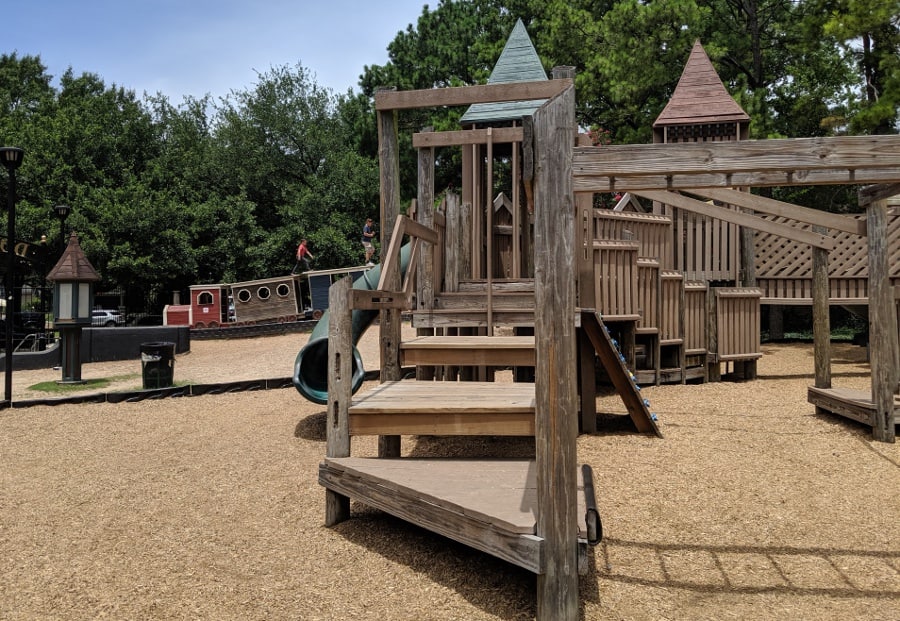 There are no restrooms, but this park is right across from Cloud 10 Creamery, Melange Crêperie and Local Foods!
Also, if you want to add some adventure to your trip to Donovan Park, check out some funky art cars at the Art Car Museum.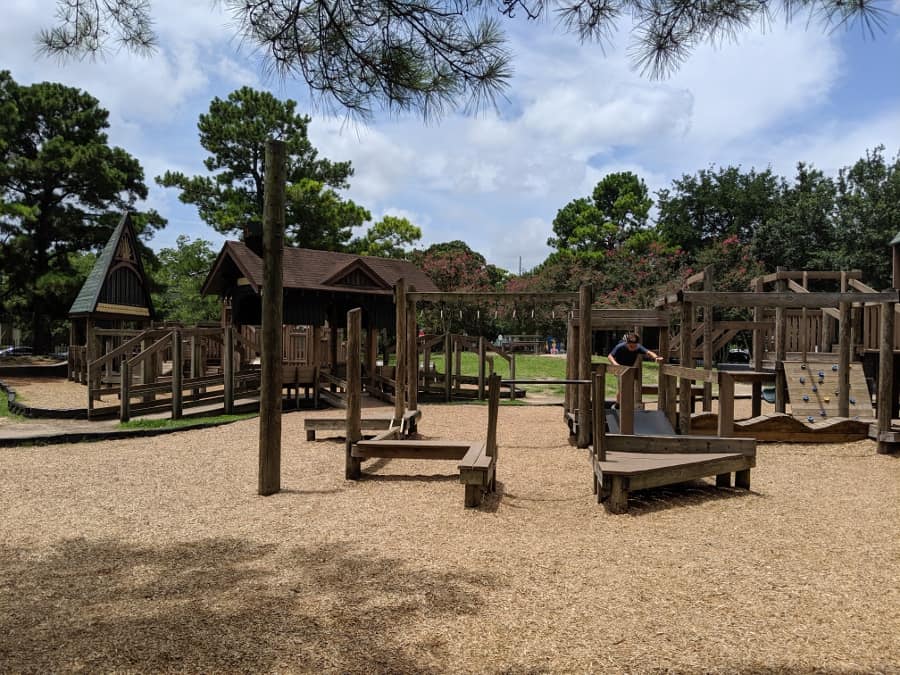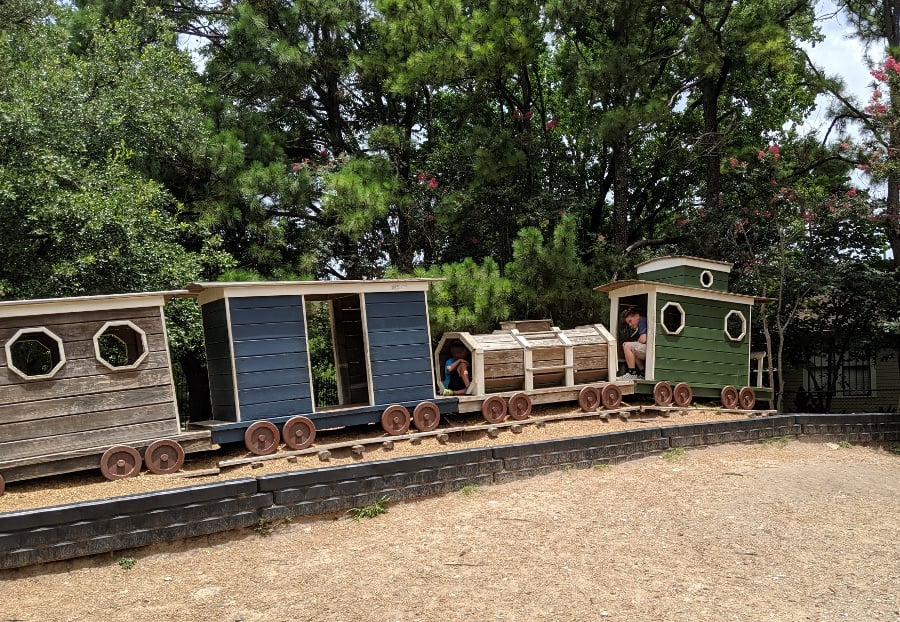 Donovan Park Map:
Click the Address: 700 Heights Blvd, Houston, Texas
Or click HERE for more Houston parks.