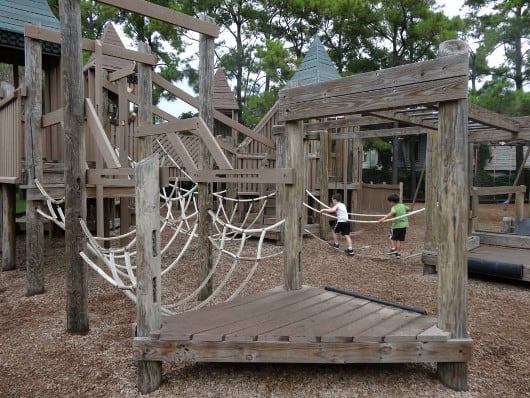 Donovan Park in the Heights doesn't have your average playground. Instead, it is home to a
large wooden fortress
.
It is a great place for imaginative play and it also has enough variety to keep them busy just trying out different areas.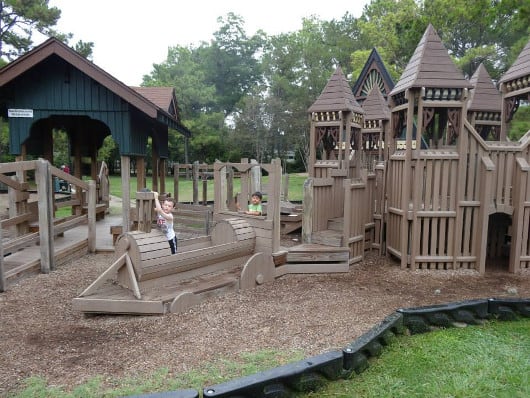 The kids enjoyed going over the rope bridges and climbing up the chain.  They also liked sliding down slides and the fire pole. And they liked testing their balance as they walked across moving balance beams, doing different kinds of monkey bars and pretending to be the engineer and conductor for the train.
One of their friends that came with us even showed us how to slide like a penguin across the conveyor belt bridge!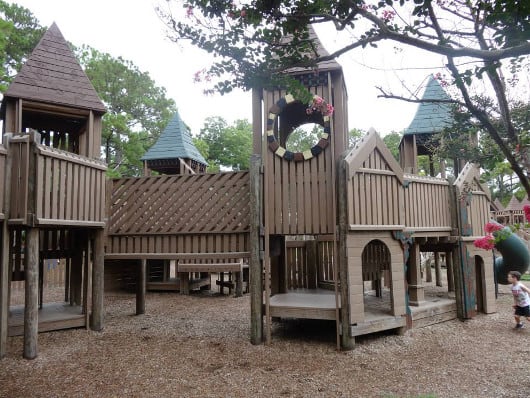 At Donovan Park, there are lots of small semi-hidden spaces for great games of hide-and-seek.
Even better, the whole area is fenced with one gate at the front and one gate at the back so you don't have to worry about the kids being out of sight while they are hiding.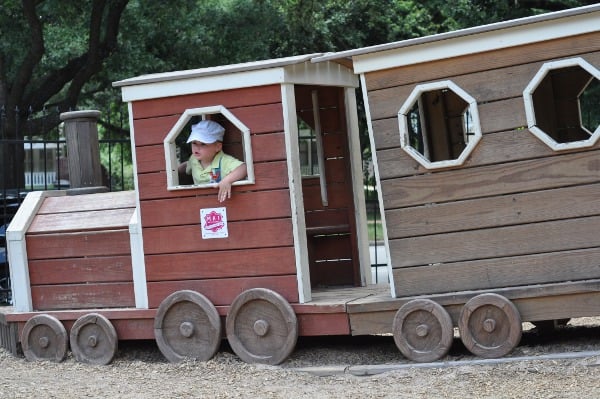 The
Houston Heights Association
has done a good job creating and maintaining this unique playground.
In 1996, the Heights community came together to build this fantasy land in 5 days of hard manual labor. They took a underutilized park and transformed it into a child's paradise. Go HERE to learn more.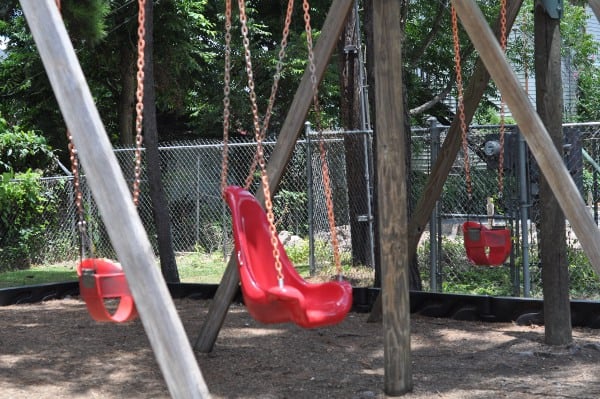 If you haven't already been here you should definitely go see Donovan Park for yourself!
Also, if you want to add some adventure to your trip to Donovan Park, check out some funky art cars and grab some lunch!
Donovan Park:
Address:  700 Heights Blvd, Houston, Texas
View Larger Map