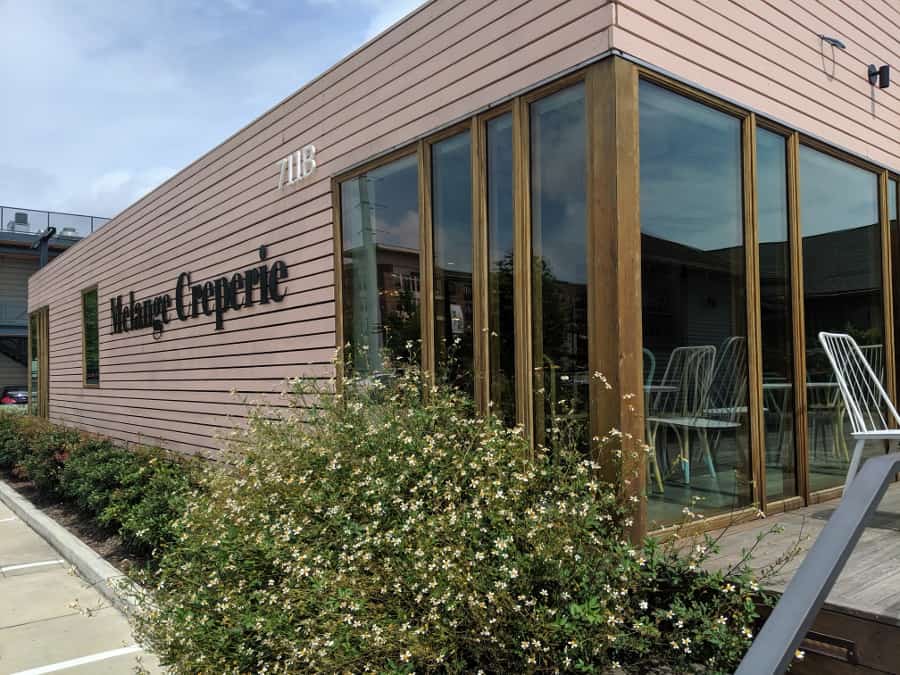 Have you been to Melange Creperie? It used to be a Parisienne street style creperie in Montrose. Now they have their own restaurant across from Donovan Park in the Heights, tucked between Local Foods and Cloud 10.

You can get sweet or savory crepes… and kid's crepes are $4.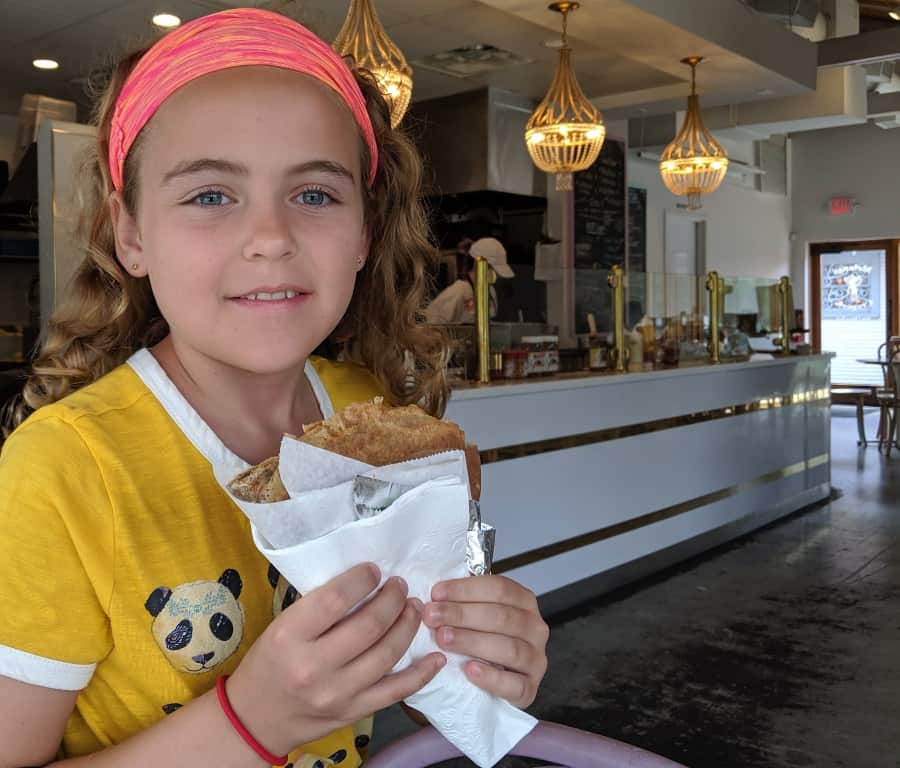 At Melange Creperie, you order at the counter, take a seat and the food comes to you. We ordered everything from plain Nutella to black blean to roasted veggie. I'd have more pictures, but everything disappeared too quickly!
The restaurant has a rotating weekly menu and some items that are always available. If you do not see what you want, you can also create your own crepe.
Inside, Melange Creperie is sleek and casual. It is also in a great location and has plenty of free parking. And I think that it is a much better option than the traditional chicken nuggets kids meal.
To make it even better, kids can order any crepe... it just comes in a smaller size!
So, head to the Heights to play at Donovan Park and eat at Melange Creperie!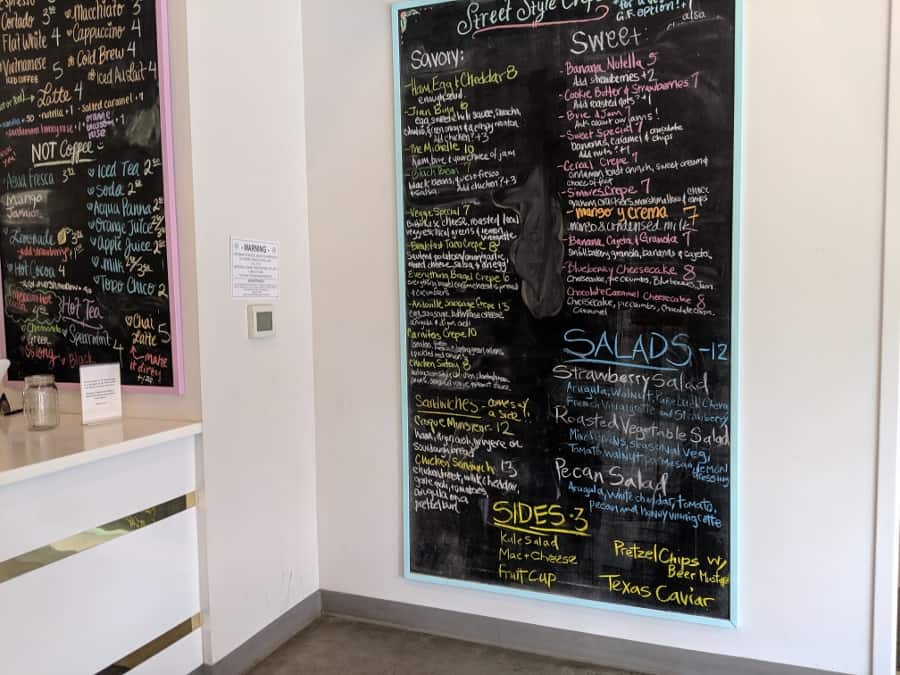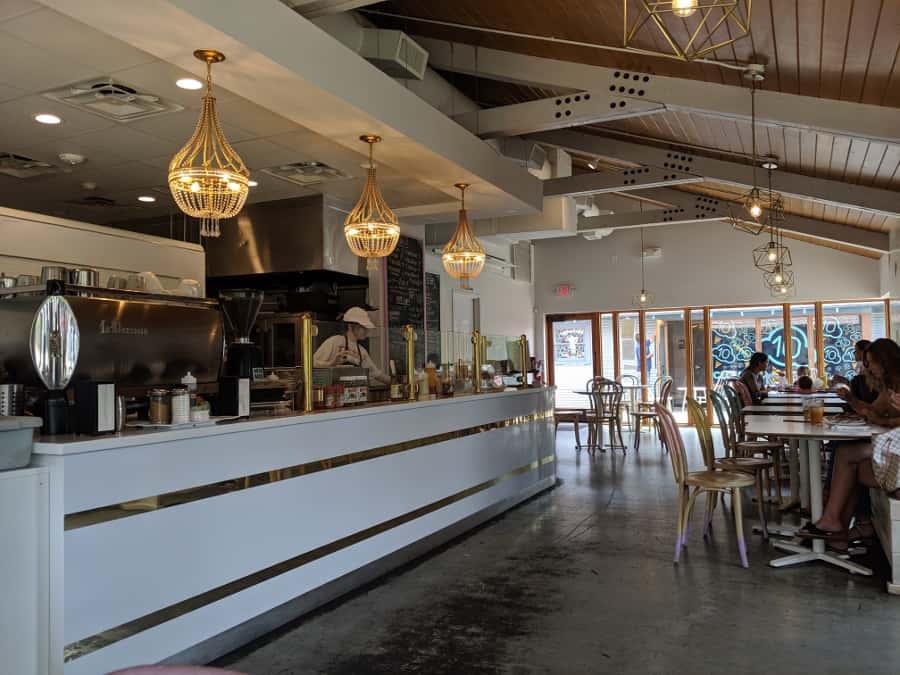 Melange Creperie:
Address: 711 Heights Blvd Suite B, Houston, TX 77007