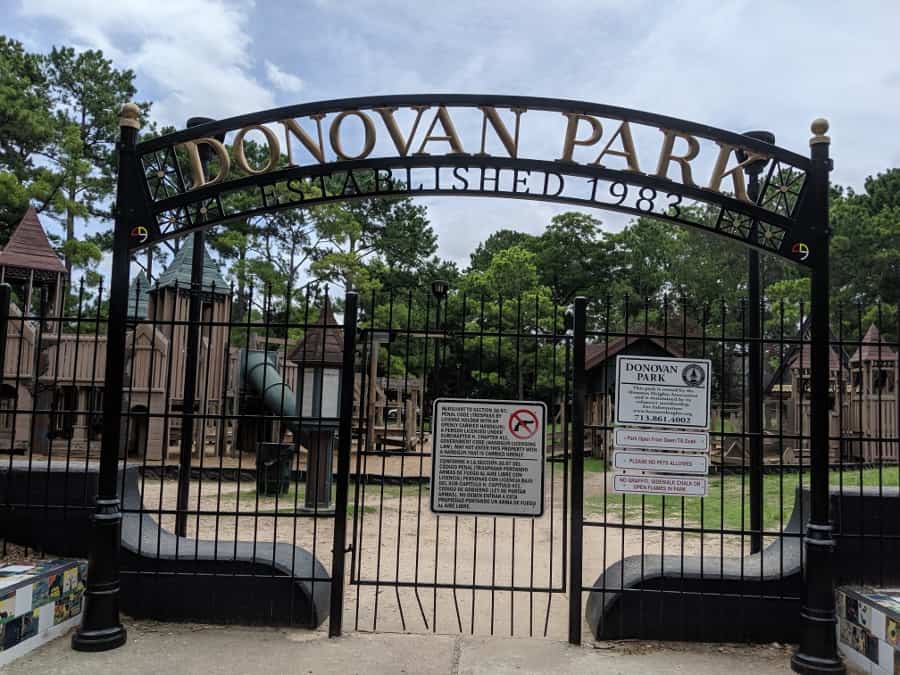 Address: 700 Heights Blvd, Houston, TX 77007
This park in the Houston Heights does not have your average playground. It has a wooden fortress!
Donovan Park is a great place for imaginative play with trains, castles, bridges, bars, swings and more!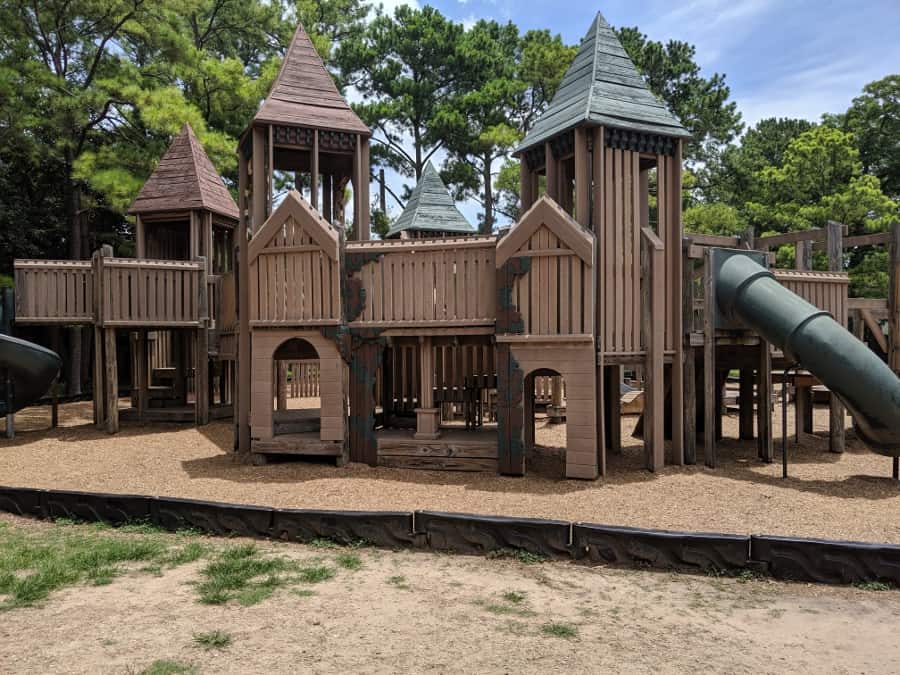 The whole area is fenced with one gate at the front and one gate at the back. There are lots of little nooks for hide and seek (but if you have little kids, you might need to follow in order to watch them).
The Houston Heights Association has done a great job creating and maintaining this unique playground. In 1996, the Heights community came together to build this fantasy land in 5 days of hard manual labor. Go HERE to learn more.
The playground is in the Heights neighborhood but the information at the park says it's open to everyone.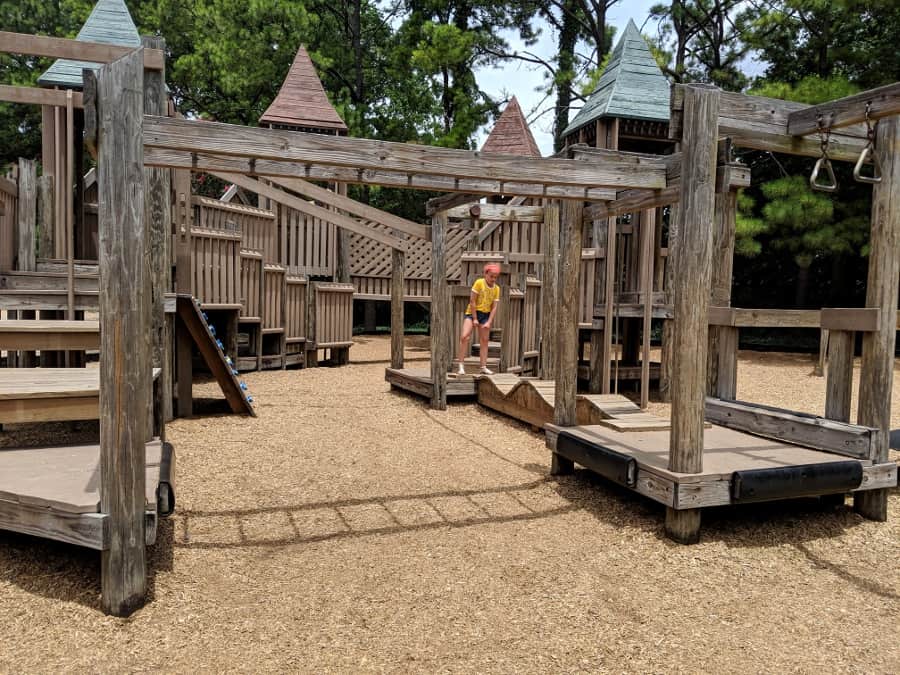 There are no restrooms, but this park is right across from Cloud 10 Creamery, Melange Crêperie and Local Foods!
See more pictures below!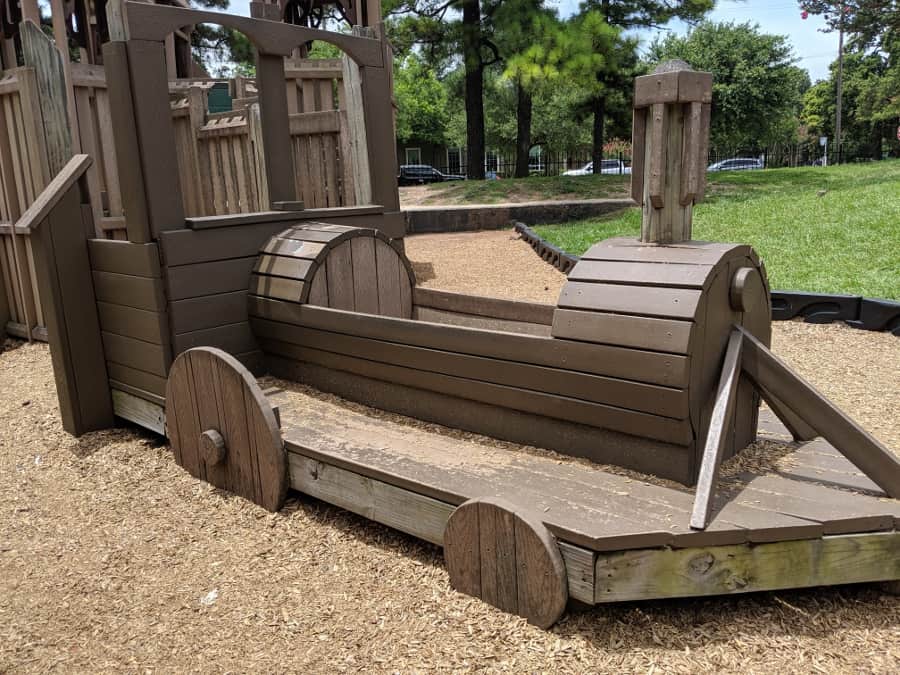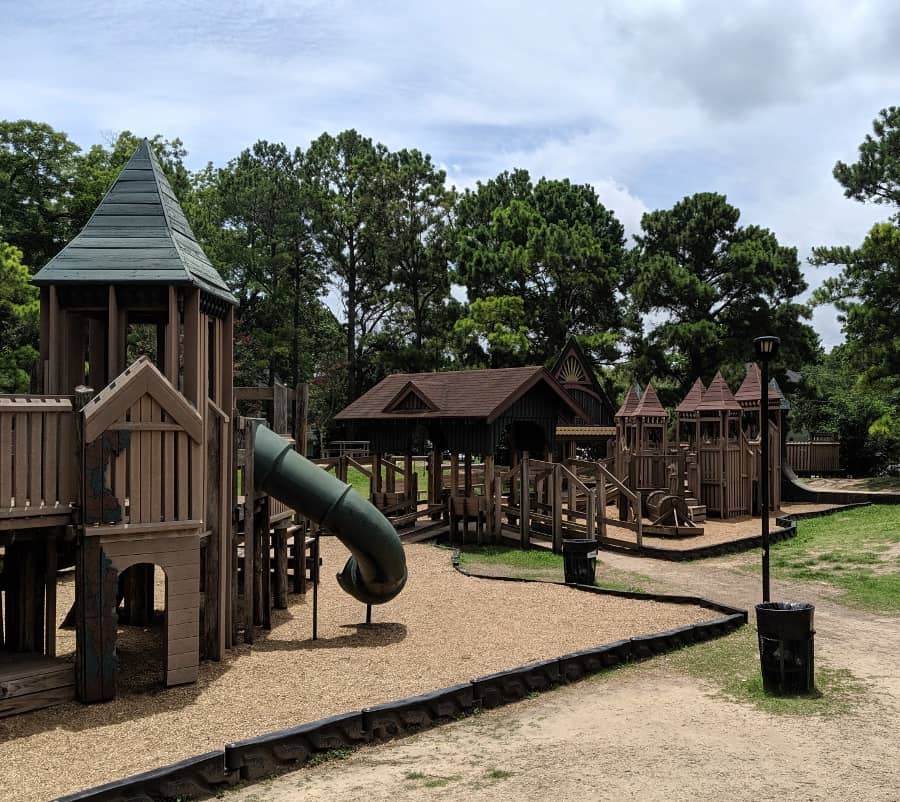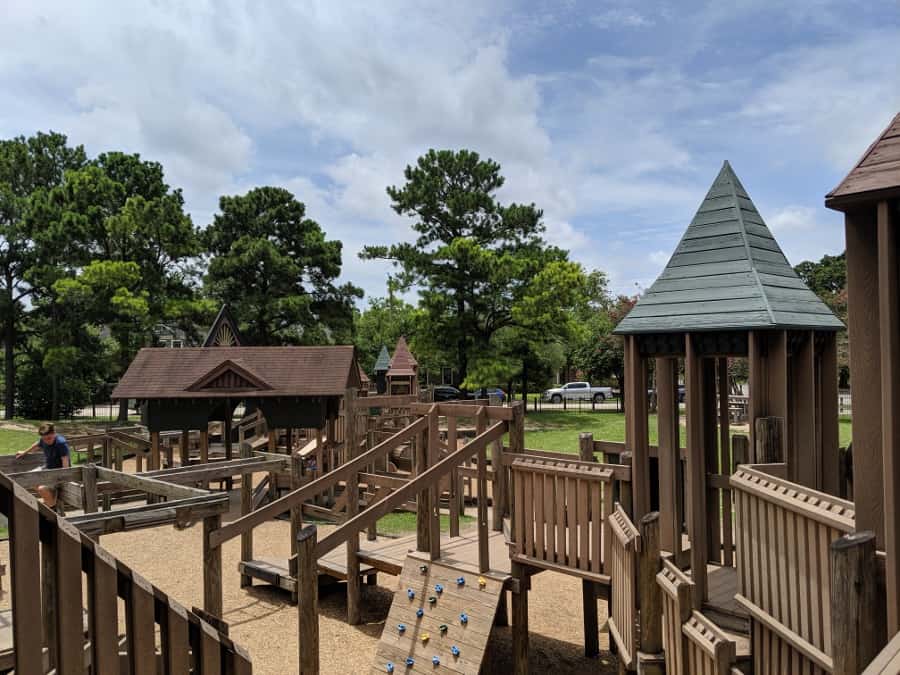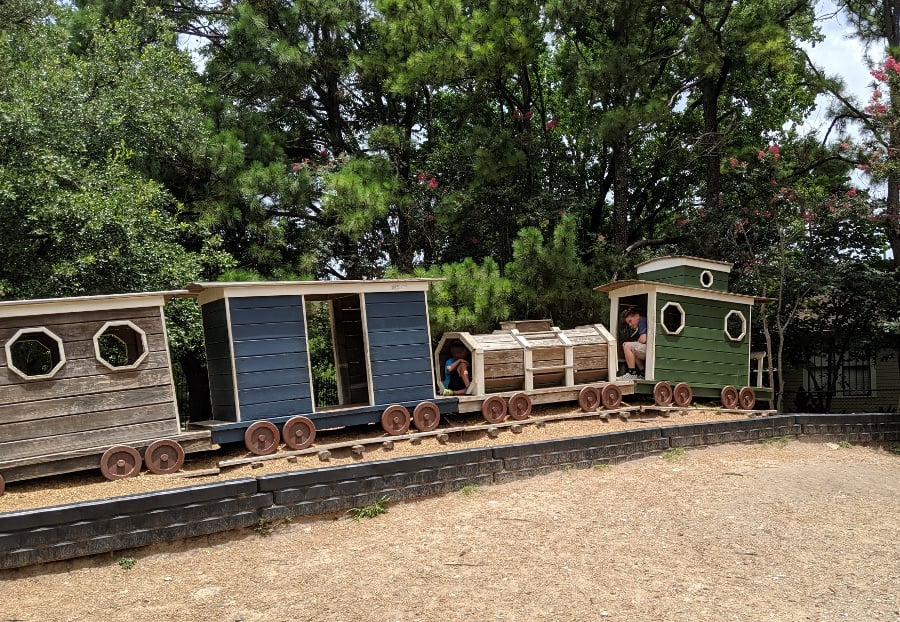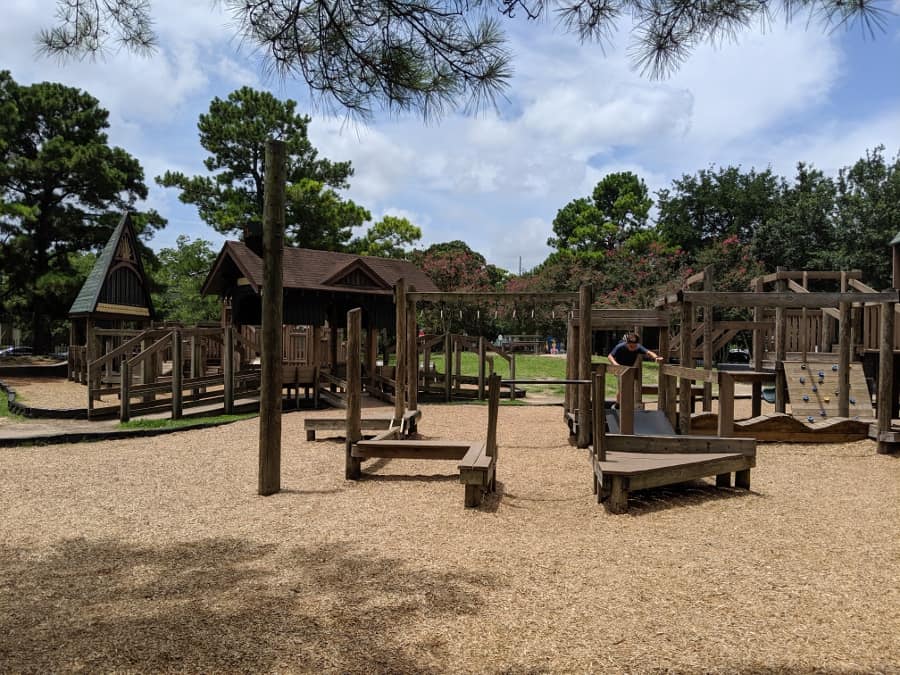 Find more Houston area parks: