Houston Parks for Kids of All Abilities!
Houston has hundreds of parks... and if you include the surrounding areas, there are hundreds more. That said, not all parks are great for kids of all abilities.
Around Houston, playgrounds for kids of all abilities are usually called "boundless" or "playgrounds without limits" and have texture and sensory features, ramps, bars that go all the way to the base of the structure and are accessible for everyone.
Below are the parks we know about… but if you know of more near Houston, let us know! And for accessible trails and gardens, go HERE.
Jump to: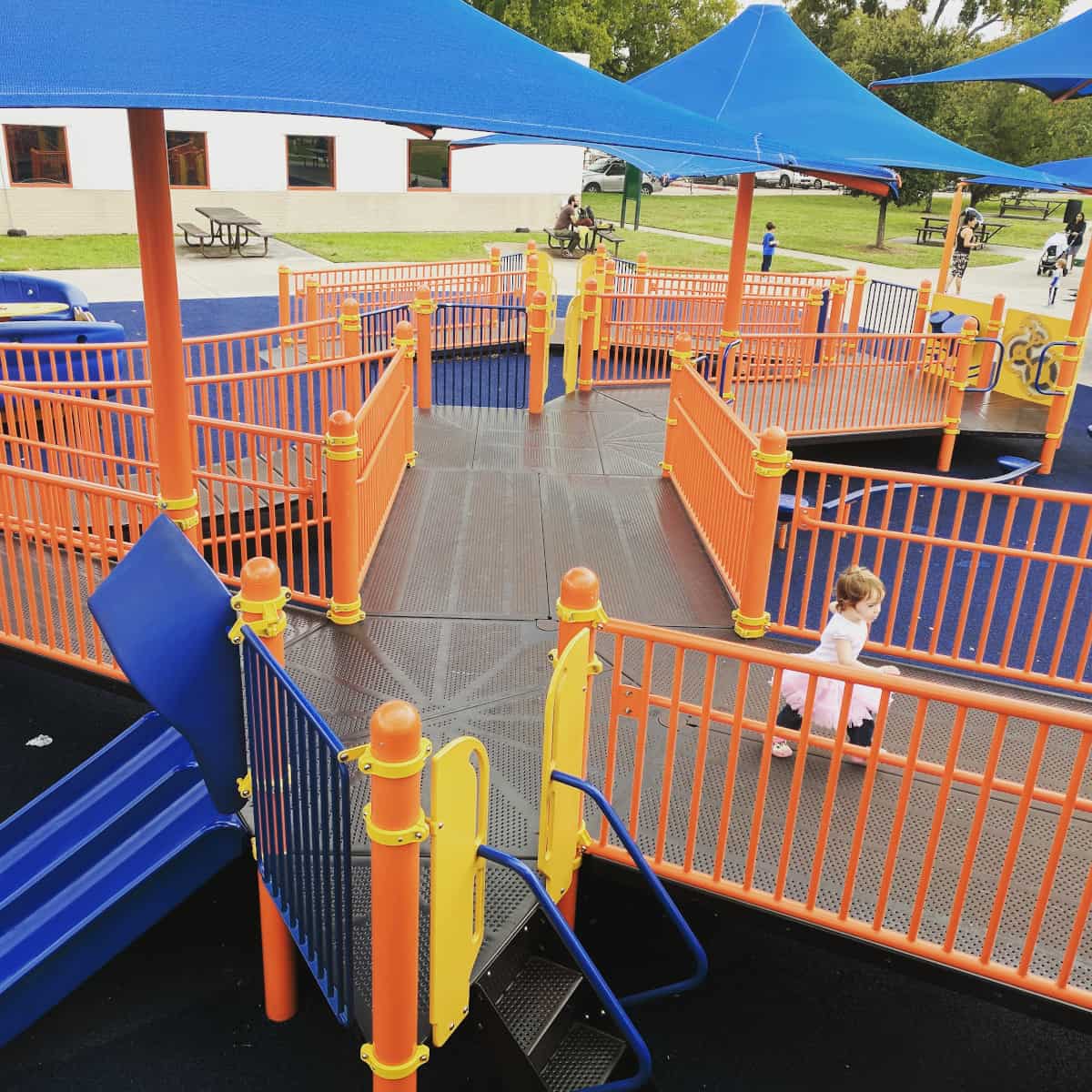 1475 West Gray, Houston, TX 77019
This park has unusual equipment, accessible for all ages and abilities, challenging for big kids and easy for little ones… music stations, no-mud, part shade, free parking and full restroom!
6501 Memorial Drive, Houston, Texas 77007
The Memorial playground has ramps all around, so wheelchairs can roll to the top. If there is a playground catalog, I think this would be listed under "deluxe"!
6001 Fannin, Houston, Texas 77030
Hermann Park has play equipment for children of all abilities, most of which is accessible by wheelchair.
5000 Harrisburg, Houston, Texas 77011
This park has a community center, pool (open in the summer), skate park, tennis court, basketball court, and a boundless playground that is accessible for all abilities.
13110 Jones Rd, Houston, TX 77070
The main play structure is barrier-free so all abilities can use the ramps and play on the equipment. And this also means the side bars go all the way to the bridges and platforms, so little ones can't slip off when running across the bridges.
200 N Park Ave, League City, TX 77573
League Park has a playground, with ramps, for all abilities… plus basketball courts, train car, koi pond, picnic areas, gazebo and more!
5611 Gardenia Ln, Katy, TX 77493
"Train Park" is the state's largest innovative playground for multiple-impaired and profoundly deaf children. The playground is designed to feature Katy's name sake the MKT Rail line and includes ramps and swings for kids of all abilities.
2310 Atascocita Road, Humble, TX 77396
The playground is on a rubber mat (so there is no mulch) and ramps let all kids use the equipment. The playground also has some very unique features like ladder bridges, balance beam, boulders, slides, monkey bars, rings and more.
12351 Kuykendahl Road, Houston, TX 77090
The park is for all kids, including those who are sight impaired, hearing impaired, autistic or wheelchair-bound. The playground equipment is wheelchair-accessible to allow families with special needs children to explore the different interactive textures and surfaces.
11820 Madera Run Pkwy, Humble, TX 77346
This complex provides children with disabilities and special needs a barrier-free environment to play and participate in team sports. It has two sport fields, a covered pavilion and playground.
10918 Bentley St, Houston, TX 77093
This big park has been renovated and includes a playground and splashpad featuring specially designed, wheelchair-friendly equipment where kids can spin, sway, swing and slide.
The park also has an outdoor gaming and fitness area featuring bocce, shuffleboard, chess tables, corn hole, bean bag toss and fitness equipment. There is a wide walking trail that will allow for two people in wheelchairs, side by side. Plus, there is a community center, event lawn and more!
914 W. Hart Ave., Pasadena, TX 77506
Sunset Park has a playground for all kids, including those with physical and/or cognitive challenges. Plus, there is a pool and splashpad!
Sunset Park Pasadena Playground
The 7500 square-foot playground has a rubber mat for easy mobility and ramps for easy access. It also has a Brava Universal Swing, which redefines the swinging motion to use other parts of the body rather than just the legs. Be sure to see the in-ground merry-go-round!
5200 Burke Rd, Pasadena, TX 77504
At Pasadena's Verne Cox Adaptive Recreations Center is a playground for all… with a train and horse theme. There are adaptive ramps and swings for everyone.
11903 Bellaire Blvd, Houston, Texas 77072
9720 Spaulding, Houston, Texas 77016
Do you know of more Houston playgrounds for kids of all abilities? Let us know!