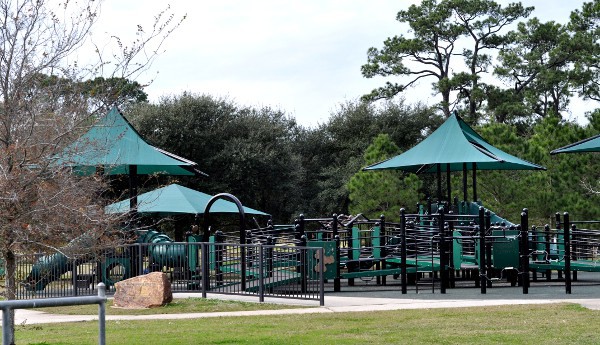 Address:  
6501 Memorial Drive, Houston, TX 77007
Memorial Park is a giant park with a super cool playground... and one problem that cost us $500 for visiting.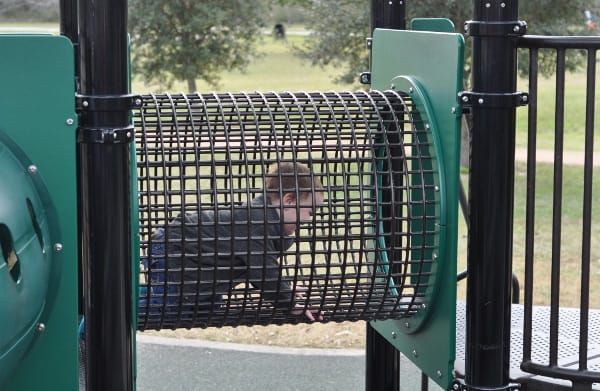 Okay, first with the good stuff. Memorial Park has a playground, tennis courts, fitness center, pool, golf course and jogging and biking trails. Also, the Houston Arboretum is in Memorial Park, just down the street from the playground.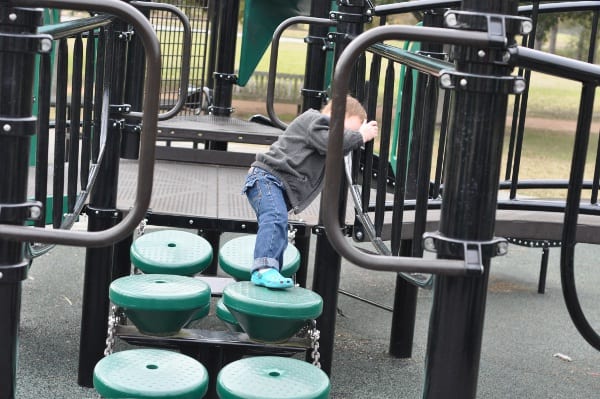 The play structure is really great, much like the
West Gray Rec Center
playground, but with even more unusual features!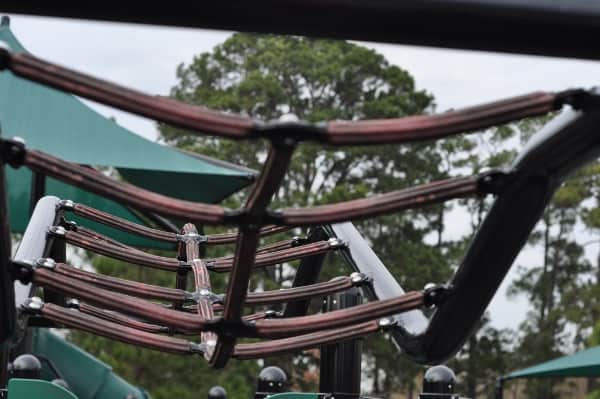 The Memorial playground has ramps all around, so wheelchairs (and strollers) and roll to the top. If there is a playground catalog, I think this would be listed under "deluxe".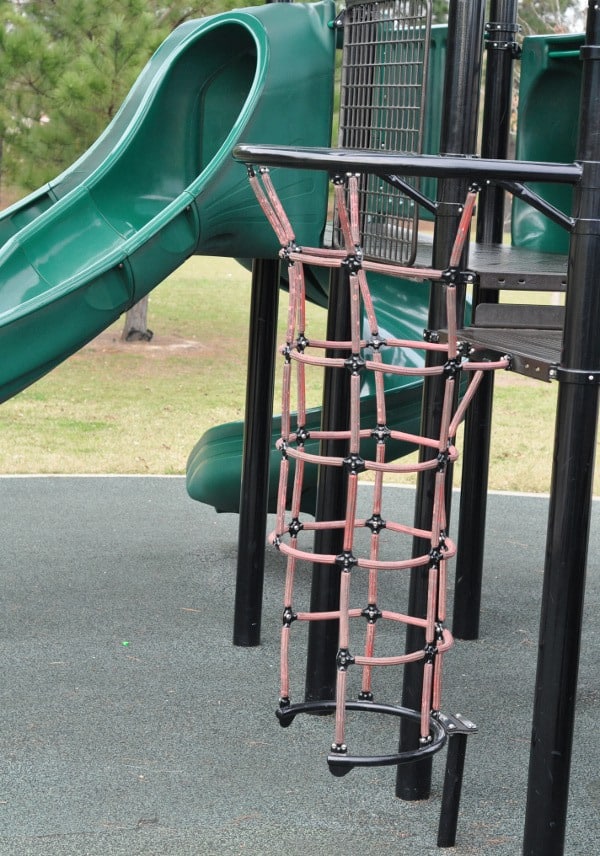 There are bridges, monkey bars, balance beams, music stations, roller slides, tube slides and regular slides. In addition to this, this is a curving monkey bar, a springy balance beam bridge, a mesh crawling tube and a toad stool bridge. It is really fantastic.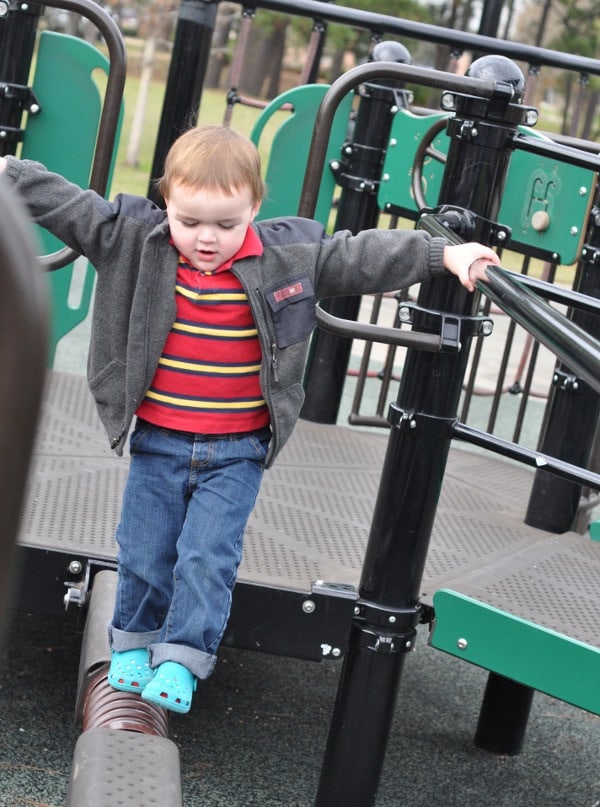 One of the issues is the that the play equipment is a little hard to watch from ground level. If you have more than one kid running, it is very easy to lose sight of them. This gets better if you just go to the top of the playground and watch like a lifeguard... but it's not somewhere that is fenced in and you can chat with your friends while the kids play.
The bigger problem is the security. I always say that I feel safer in busy urban environments because there are a lot of eyes watching over the street.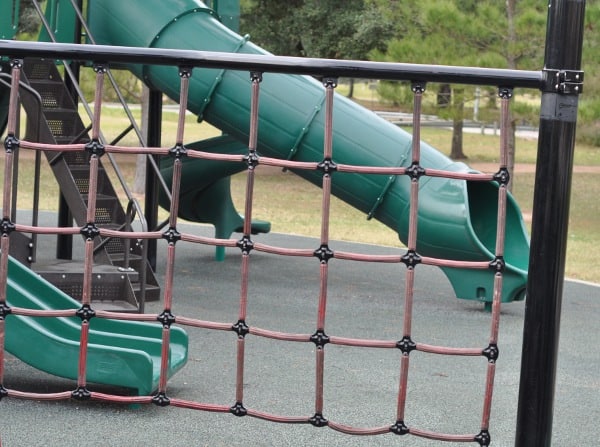 When my friend and I took the kids to Memorial Park on a weekday afternoon, we did not feel unsafe... there were joggers, there was a school in session next door and a few other kids were at the park. In retrospect, no one was actually watching over the park... everyone was just passing through.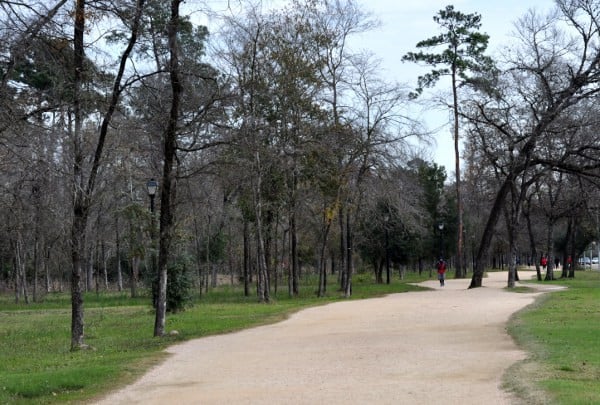 So, we played at the park and then loaded the kids in the strollers for a 3 mile run. As we looped back around to our car, feeling proud of ourselves for doing more running than walking and talking, we saw the car.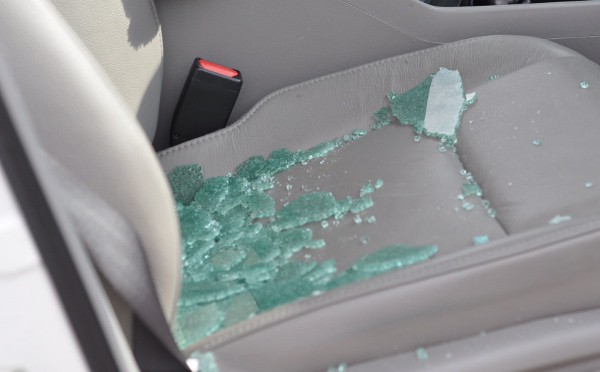 Windows were busted out, glass was all over the seats and nothing was taken. The car only had car seats, a jacket and baby blanket. I guess someone just wanted to be sure there was nothing better inside.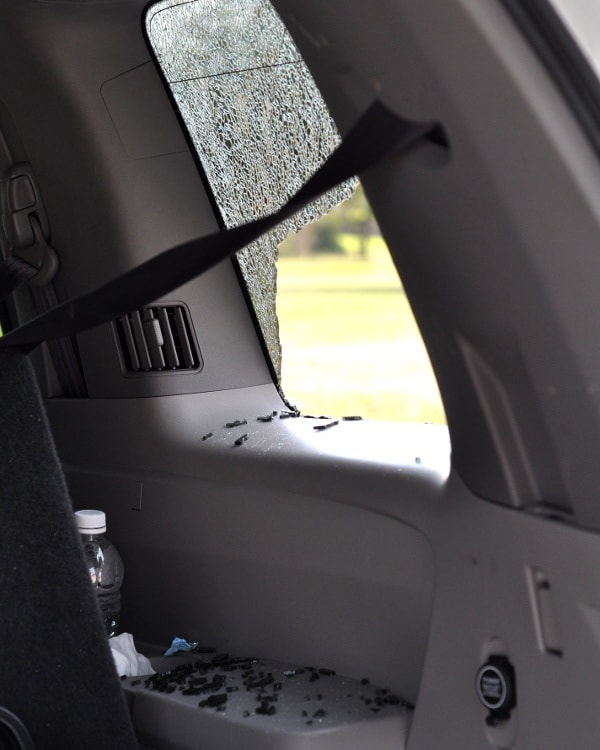 So, instead of just wrapping up an afternoon run, we rushed around sweeping out glass, picking up kids from school, calling for quotes, and spending nearly $500 on new windows.
My guess is that a lot of joggers leave purses in the car and a lot of the window smashing is lucrative for the thieves. My guess is also that I will never park next to the playground again, unless I plan to stand guard over the car and the kids at playground.
I did notice many more cars parallel parked along the jogging trail, and this is probably a better spot... but there is still the problem of people passing through rather than watching over the activity.
So, that's my story on Memorial Park's playground. A fantastic play structure... and our own auto glass all over the parking lot.
I don't think every car the visits will have trouble, but be careful when you go. Don't leave your purse in your car... and don't leave anything that someone might think is hiding your purse!