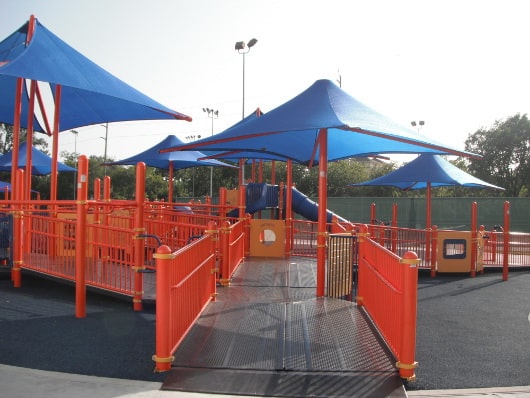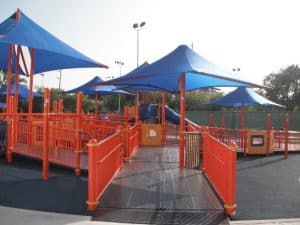 Address:  Metropolitan Multi-Service Center Adaptive Sports and Recreation, 1475 West Gray, Houston, TX 77019
Cost:  Free
Appropriate Age:  Any age
Our Review:  We may have found Houston's best playground. Houston has a lot of very good parks, but The Playground Without Limits at the Metropolitan Multi-Service Center is fantastic. And it's shaded, near a bathroom and is rarely crowded.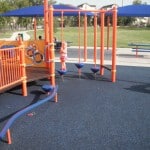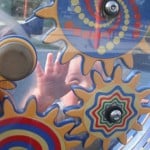 This Vale-Asche Foundation Playground Without Limits opened on in April 2011 and exceeds ADA requirements so that all children can play together in one place.
The playground is huge with ramps, steps, ladders, slides, monkey bars, music, bridges, boats, balance beams and so much more. The equipment is all under the shade of canopies and is in a small space that is easy to supervise. My big kids can run around while my baby can crawl around the padded mat or up the ramps to play musical instruments.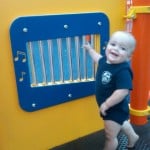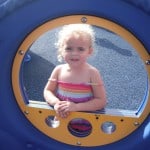 The Metropolitan Multi-Service Center happens to be a Houston voting location and my kids and I have voted, and then played, on several occasions. We liked the playground so much that we've made the drive back often.
There are usually a couple of other families at the park, but we essentially have it to ourselves.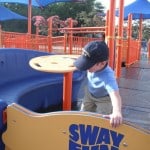 When we need to visit the bathroom, we just run inside the Metropolitan Multi-Service Center. A drinking fountain, picnic table and huge green lawn are right next to the playground.
I highly recommend visiting this park. It is open, for free, from dawn to dusk. Free parking is available in the Metropolitan Multi-Service Center lot.
To find other Houston Playgrounds Without Limits, go HERE.