Unusual equipment, accessible for all ages and abilities, challenging for big kids and easy for little ones... music stations, no-mud, part shade, free parking and full restroom... It's the West Gray Rec Center Playground Without Limits at the Metropolitan Multi-Service Center.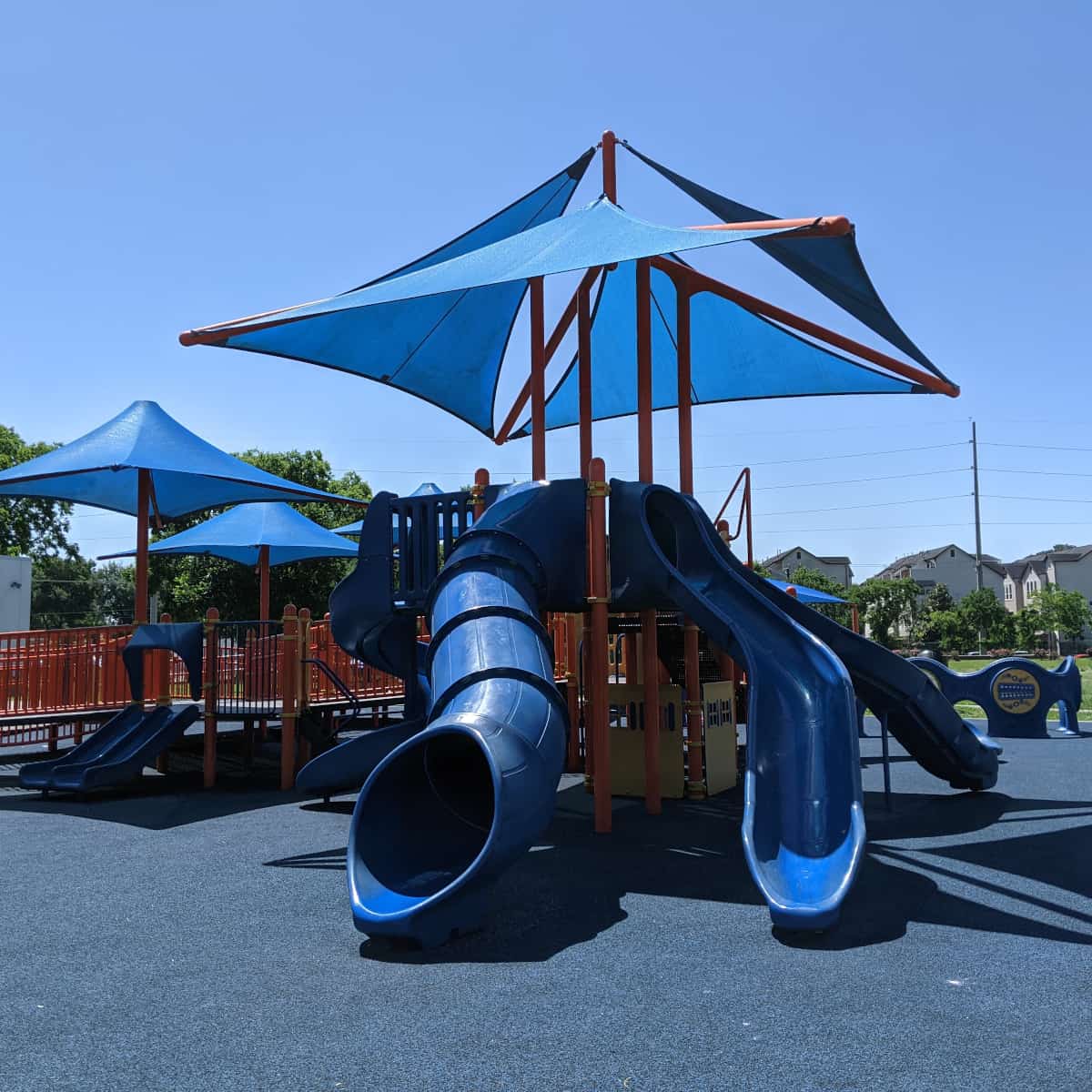 This is one of my favorite Houston playgrounds… and I've been trying to pinpoint exactly why. It's off a busy street, at the West Gray Rec Center, and doesn't have trees or a beautiful view. The part shade is only from canopies and there is no splashpad for the summer.
But on our last visit, as I watched my kid crawl up the ramps with his little Matchbox cars… I figured it out. It's the sides.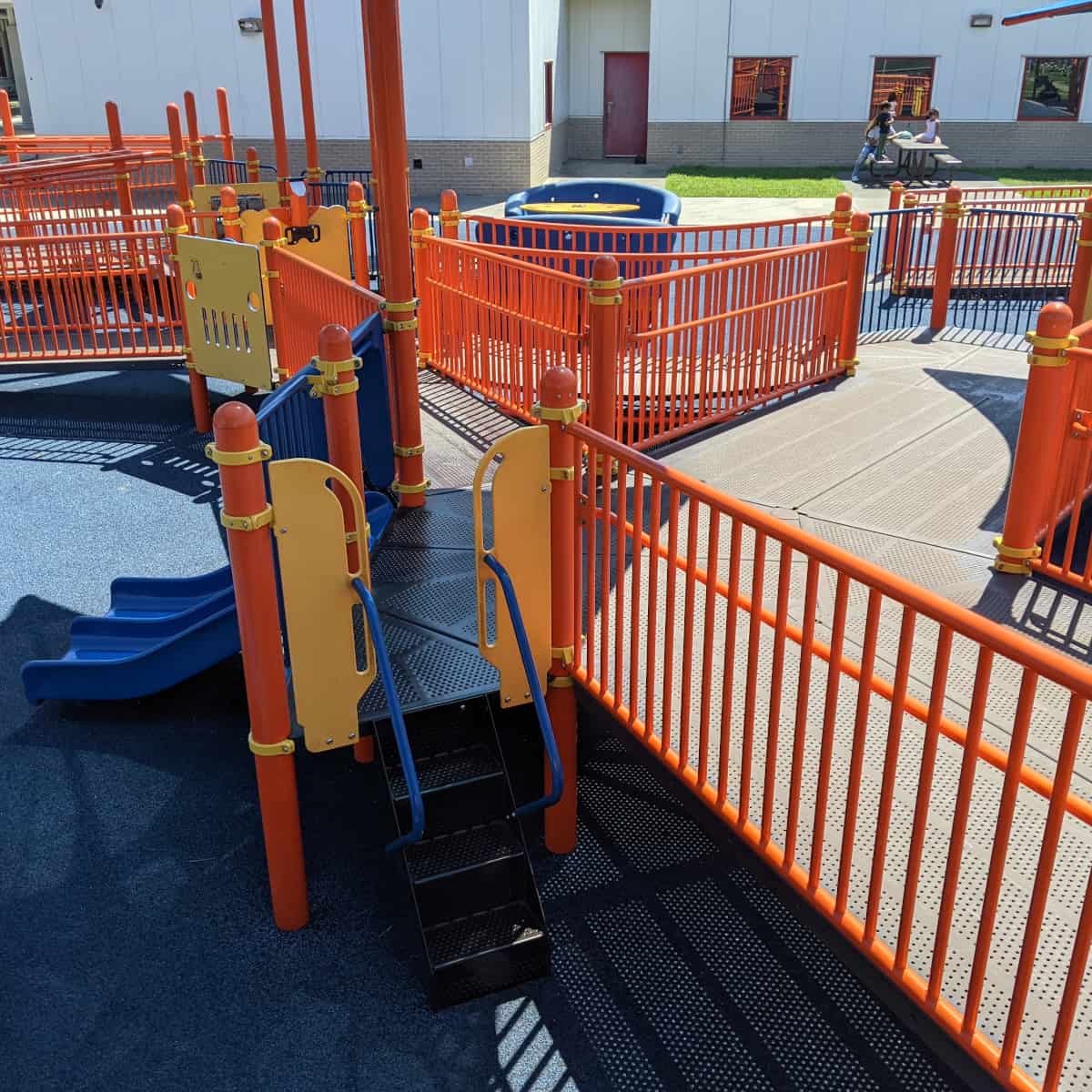 Not only is the playground equipment extraordinary, but it was built to exceeds ADA requirements so that all children can play together in one place. Anyone can walk, crawl or roll up the equipment... and the side railings go all the way to the base... so kids cannot slip out. Even across the bridges, the railings keep kids on the equipment.
The littlest kids can crawl up, play on the music stations, cross the bridges, and not slip through the cracks.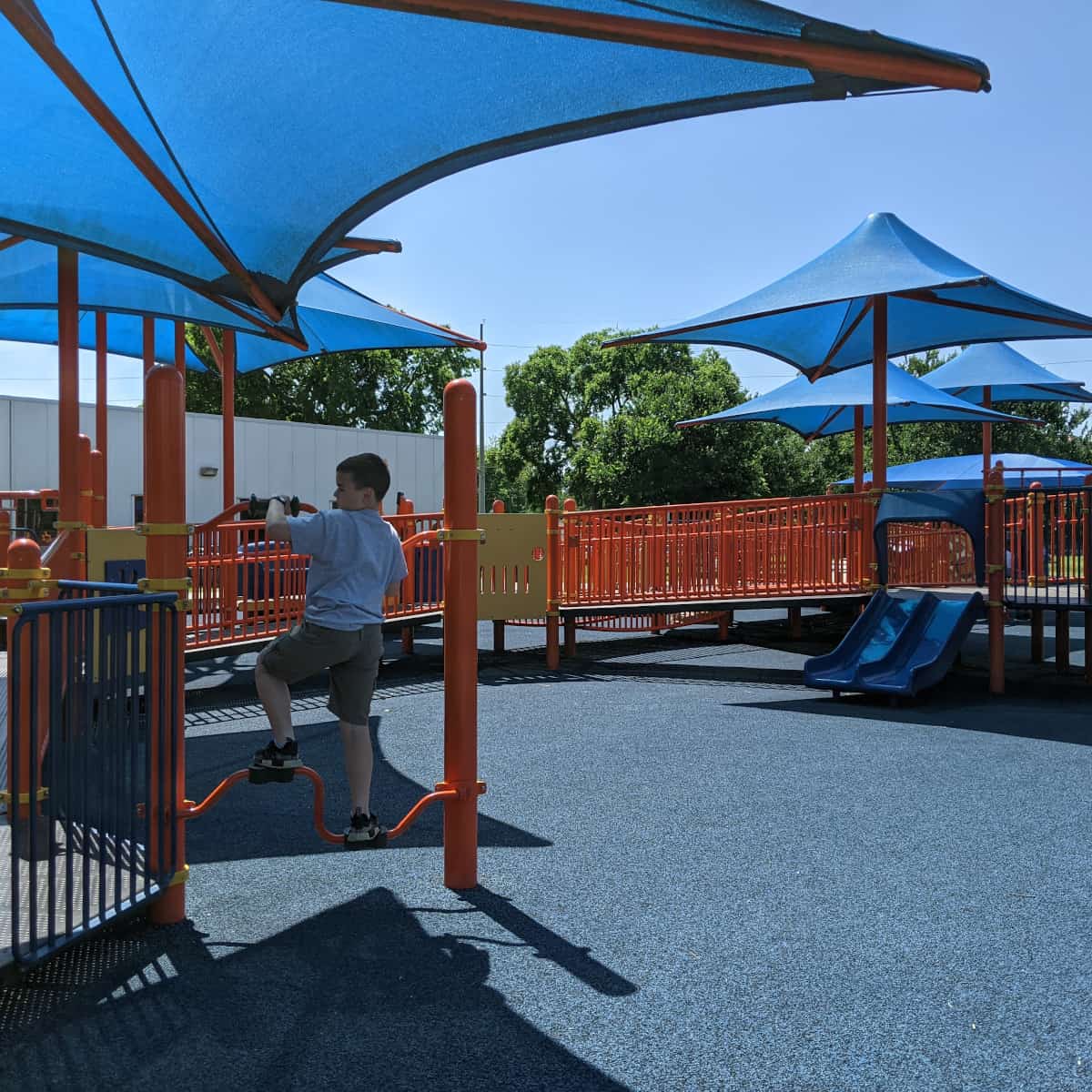 The play structure is really big, with monkey bars, lots of slides, lilipad bridges, balance beam and lots and lots of music stations. The roller slide is one of our favorites… with lots of pipes that roll you down to the bottom.
The one trick with the West Gray Rec Center Playground Without Limitis is that it's hard to watch from the ground.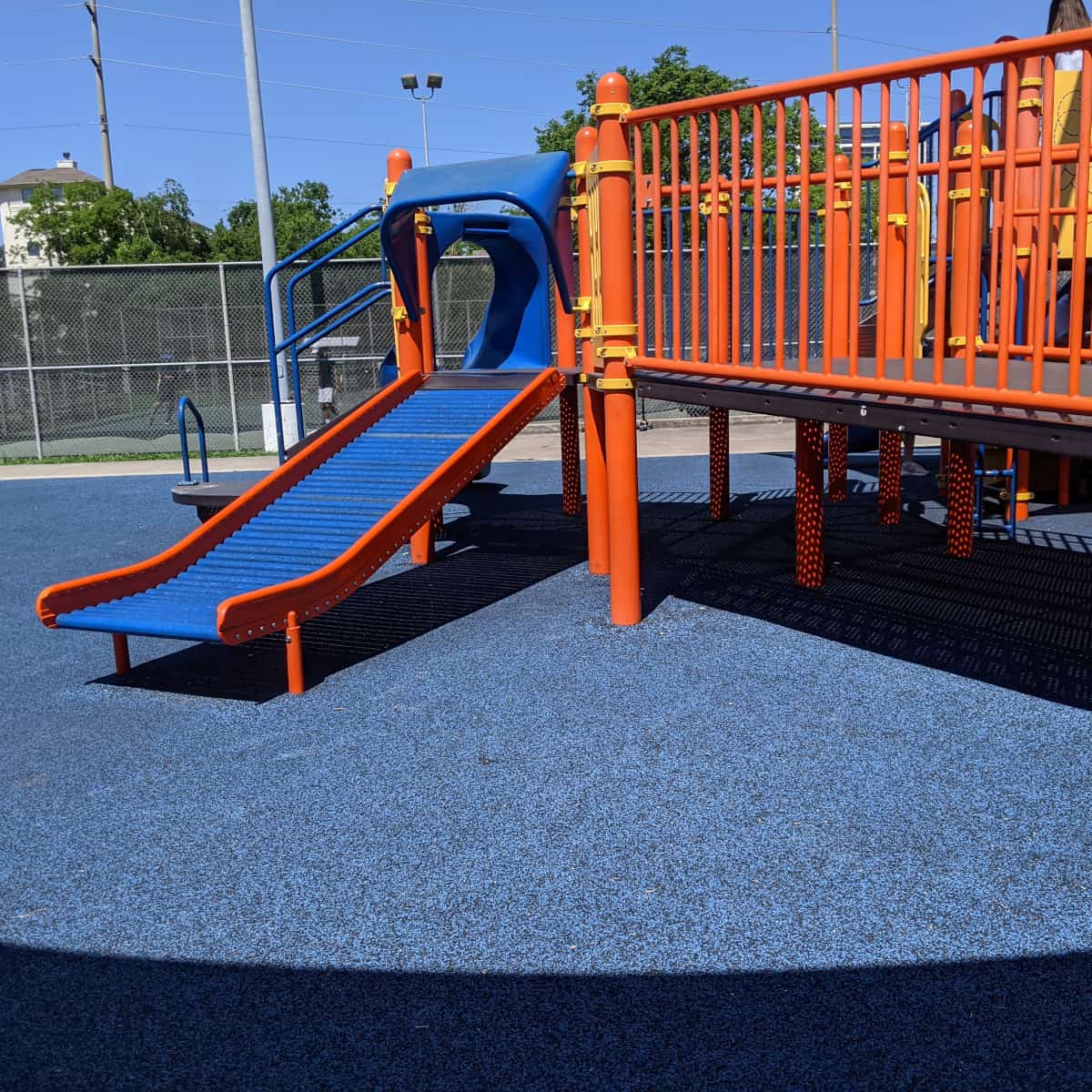 From the picnic tables, you can't see the full playground. The best way to supervise lots of kids is to walk up the equipment (which, remember, is easy!) and watch from up high.
This is not a sit-back-and-relax way to watch the kids, but from the top I can see all my kids at all corners of the park. From the family swing to the slides to the toddler play area.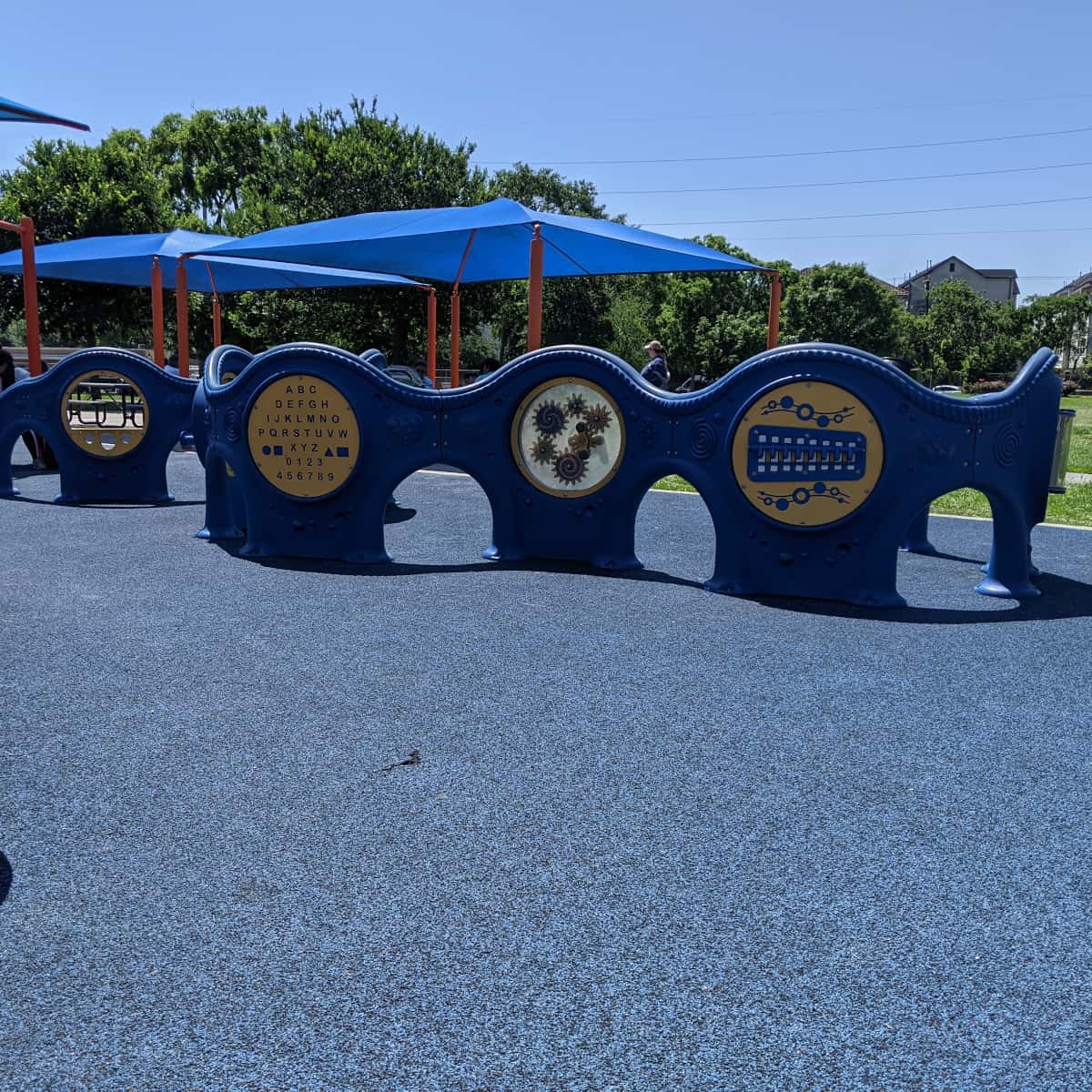 The restrooms in the West Gray Rec Center are open, with the building is open. Parking is free and easy (and I've only seen it full during early-voting).
Stop by to see how you like this playground-without-limits!
Click the address for the map: 1475 West Gray, Houston, TX 77019