Look at James Driver All-Inclusive Park!
This big park has been renovated and includes a playground and splashpad featuring specially designed, wheelchair-friendly equipment where kids can spin, sway, swing and slide.
The park also has an outdoor gaming and fitness area featuring bocce, shuffleboard, chess tables, corn hole, bean bag toss and fitness equipment. There is a wide walking trail that will allow for two people in wheelchairs, side by side. Plus, there is a community center, event lawn and more!
Fun2Go Misters went recently... and check out the pictures!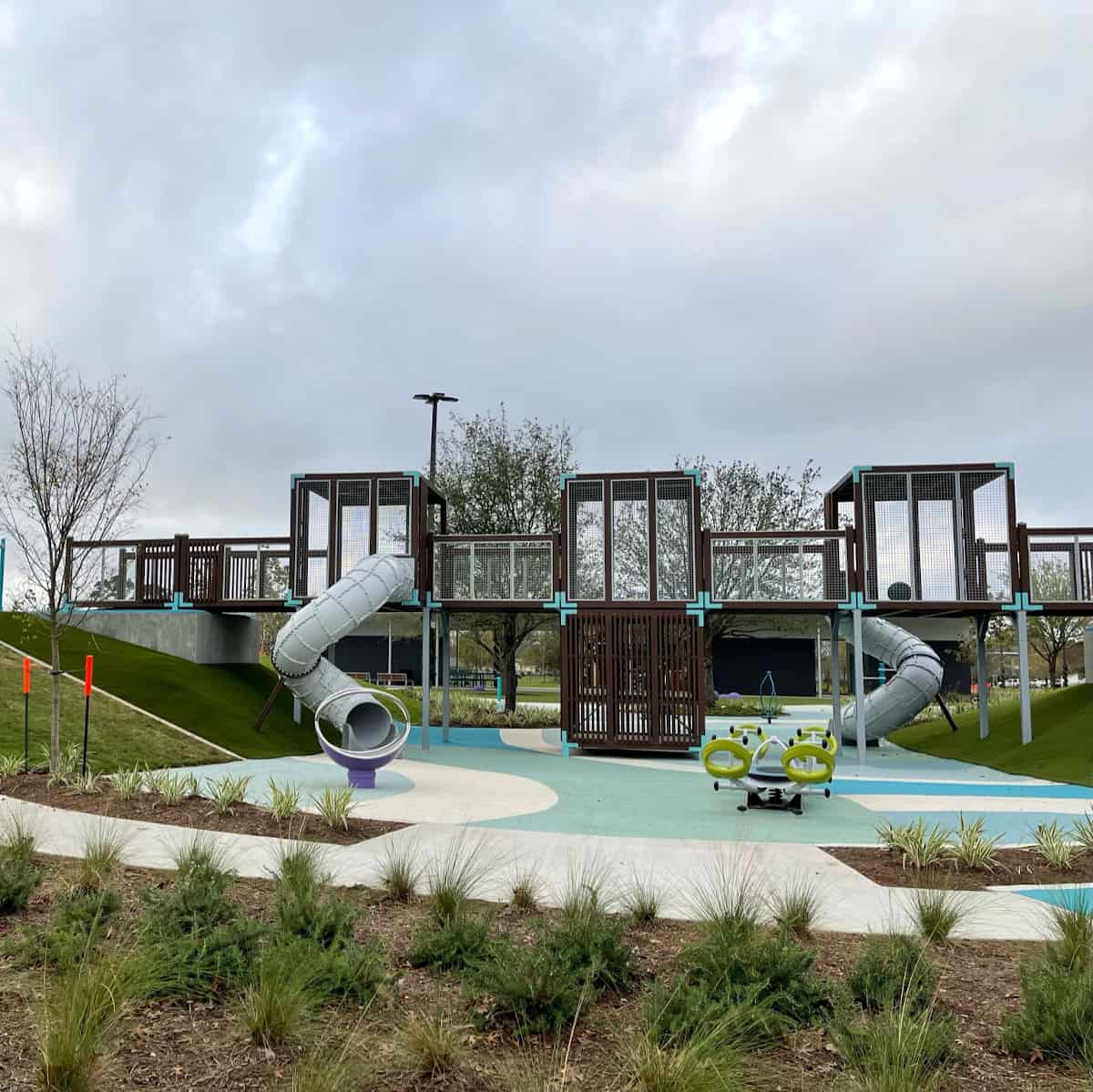 This big park has a lot of open space, so be ready to follow the kids. (Our friends at Cypress Family Adventures compare the unique play equipment to Levy Park... but with more room and less congestion.)
Also, this park is very close to the HPD Mounted Patrol Stables. If the stables reopen to the public, this would be a great spot to visit on the way to feed the horses!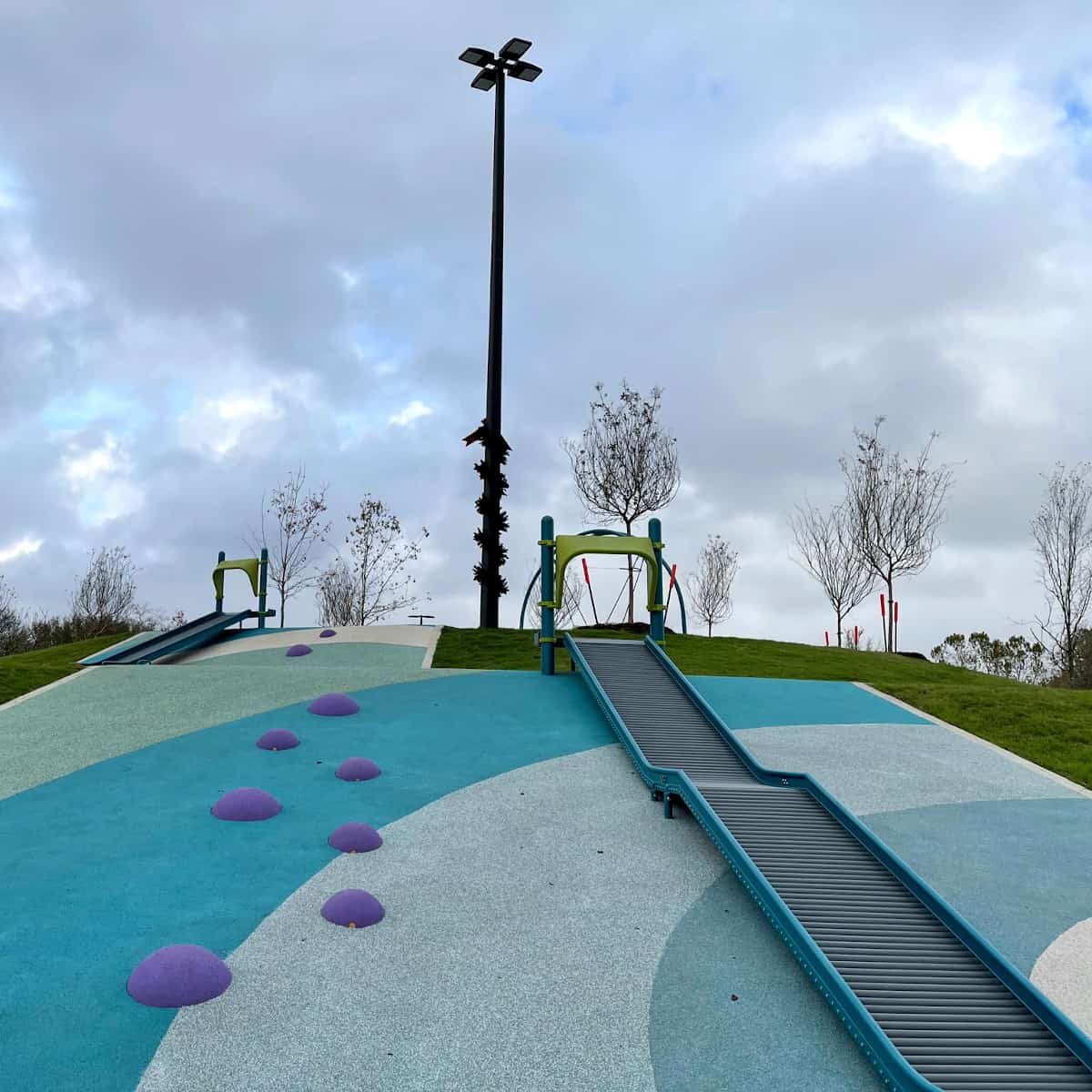 Click address for the map: 10918 Bentley St, Houston, TX 77093
Or click HERE for more Houston area parks.