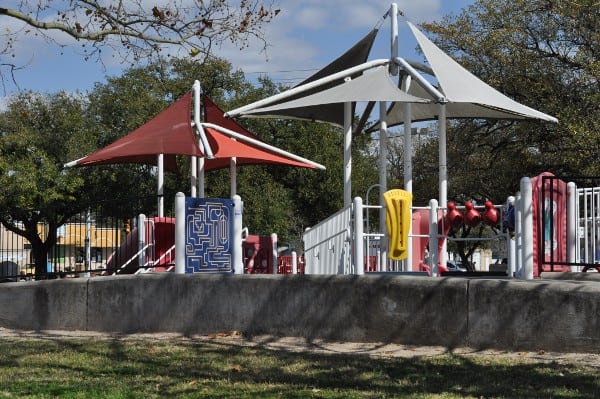 Address:
5020 Harrisburg Blvd, Houston, Texas 77011
The new METRORail line runs past this Houston park... It's Eastwood Park in East End.
This is the part of town, just east of Downtown, with big trees, old bungalows and a lot of art and culture. My favorite Houstonia Magazine has been writing a lot about it, so we decided to check it out.
Eastwood Park is right on Harrisburg Blvd, accessible by rail or car. We found it as we cruised down Polk, from the 8th Wonder Brewery, and saw a sign pointing us one big block north.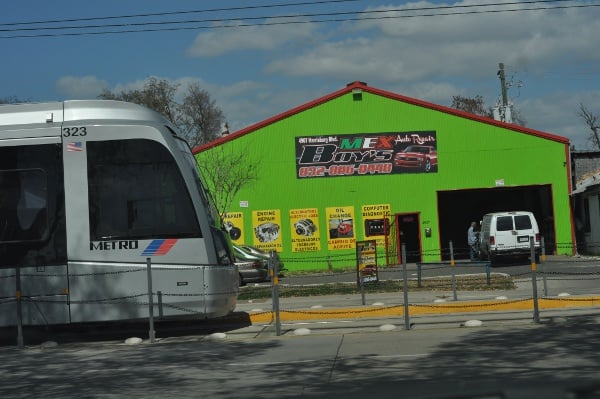 The park has a community center, pool (open in the summer), skate park, tennis court, basketball court, and a "boundless" playground that is accessible for all abilities.
When we visited on a sunny weekday afternoon, one family was playing and a few people were eating lunch at the picnic tables. The park was pretty quiet but there was a lot of activity from the train and surrounding streets.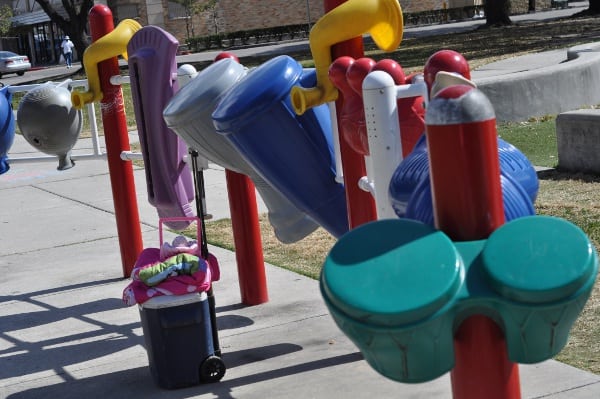 The equipment is all in good condition with a lot of fun areas to play. Like we've seen at most "playgrounds for all", they are great for crawling babies and big kids because there are easy to climb ramps and side bars that go to the ground. And like most "playgrounds for all", the equipment sprawls and you cannot just sit back and watch from a corner... you need to follow the kids around so you can see them.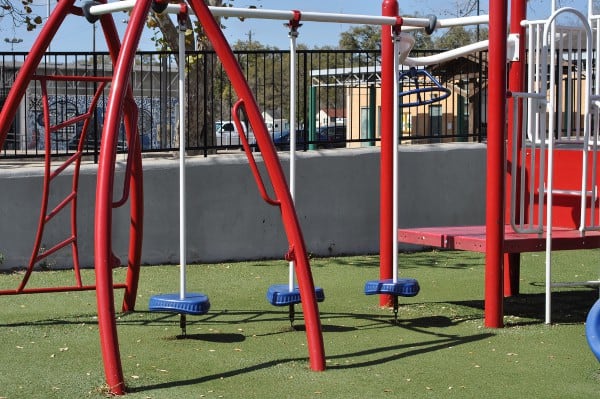 The playground also has stool bridges, slides, ladders, music station and a cool "stand up" teeter totter.
Be sure to check out all the pictures below. Also, look here for information on the programs at the community center.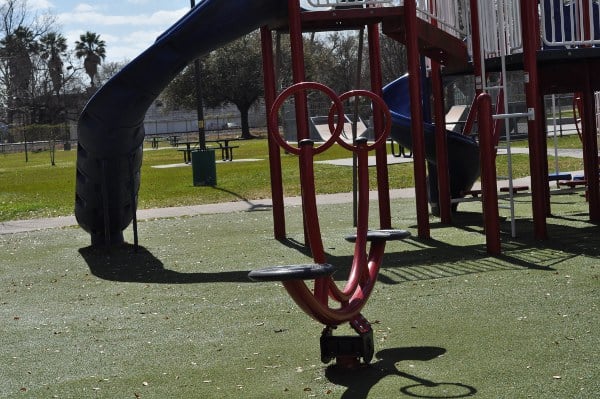 It looks like
Google reviews
have some people loving this park and some reporting crime. I personally did not see any issues (and am sure you could get these reviews at most city parks), but if you go, be sure to pay attention and stay safe.
I'm guessing this park gets pretty busy at peak times... so if you live nearby, tell us how it is!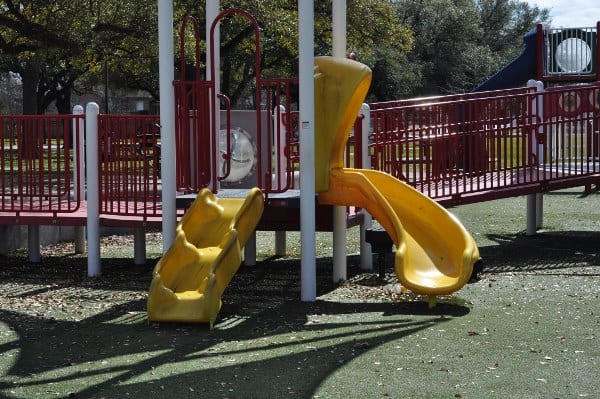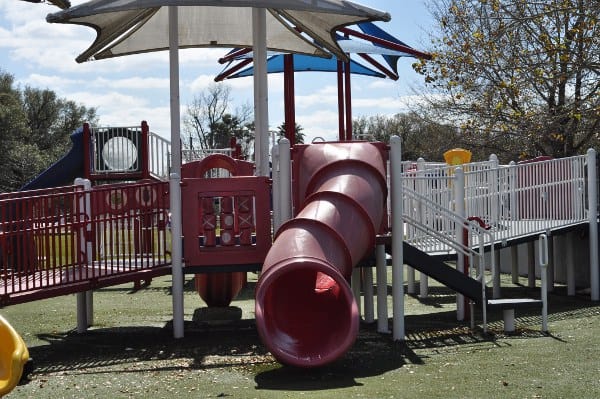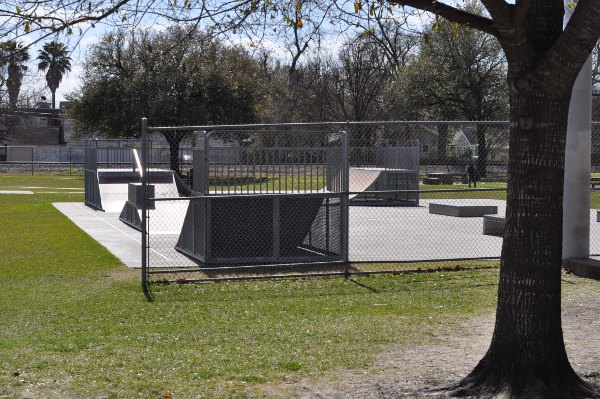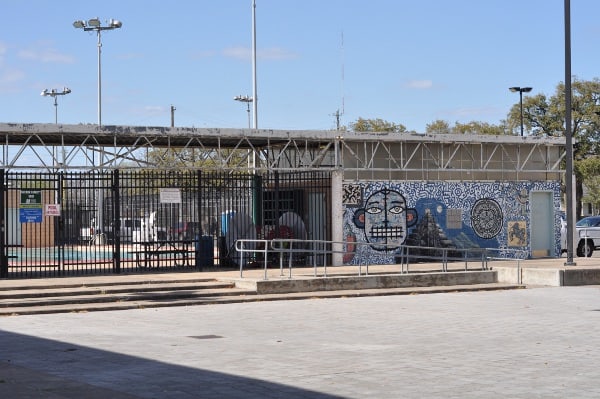 Find more Houston parks: