There is only one way up this slide at  Judson Park... and it's not on a ladder!
This West University Park does not have a ton of equipment, but it does have a giant bolder slide... making it a super awesome park (according to my kids).
The park also has a toddler playground, tennis court and lots of room to run.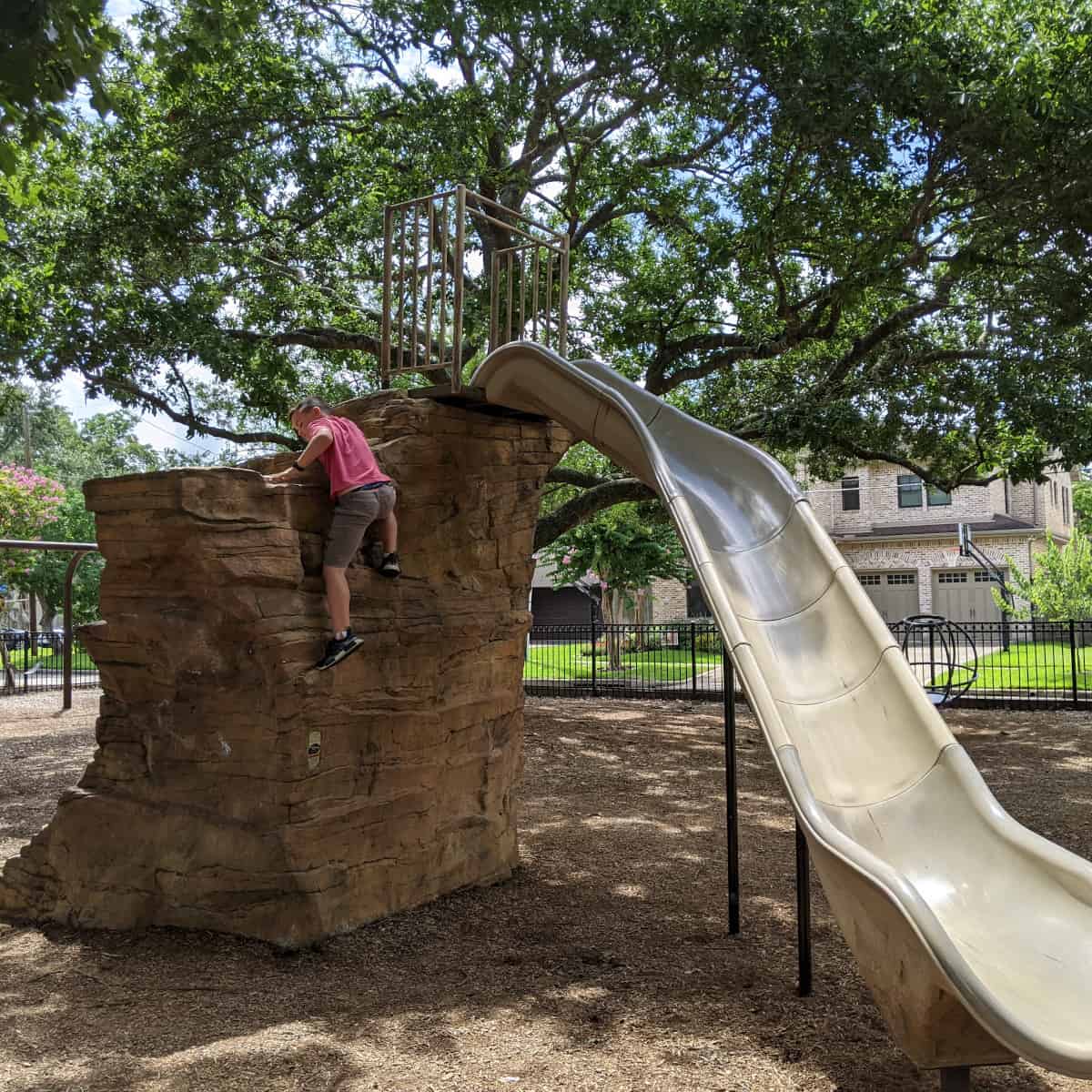 There are 2 fenced off sections in this park. One area is for children 2-5 years old and the other is for older kids. In between is a big grassy area for games and picnics.
The small playground has a little play structure, house and tunnel. It's on turf and it's perfect for the little kids.
The big playground is in a separate area and only has a few pieces of equipment... including a spinner, swings, monkey bars and awesome slide.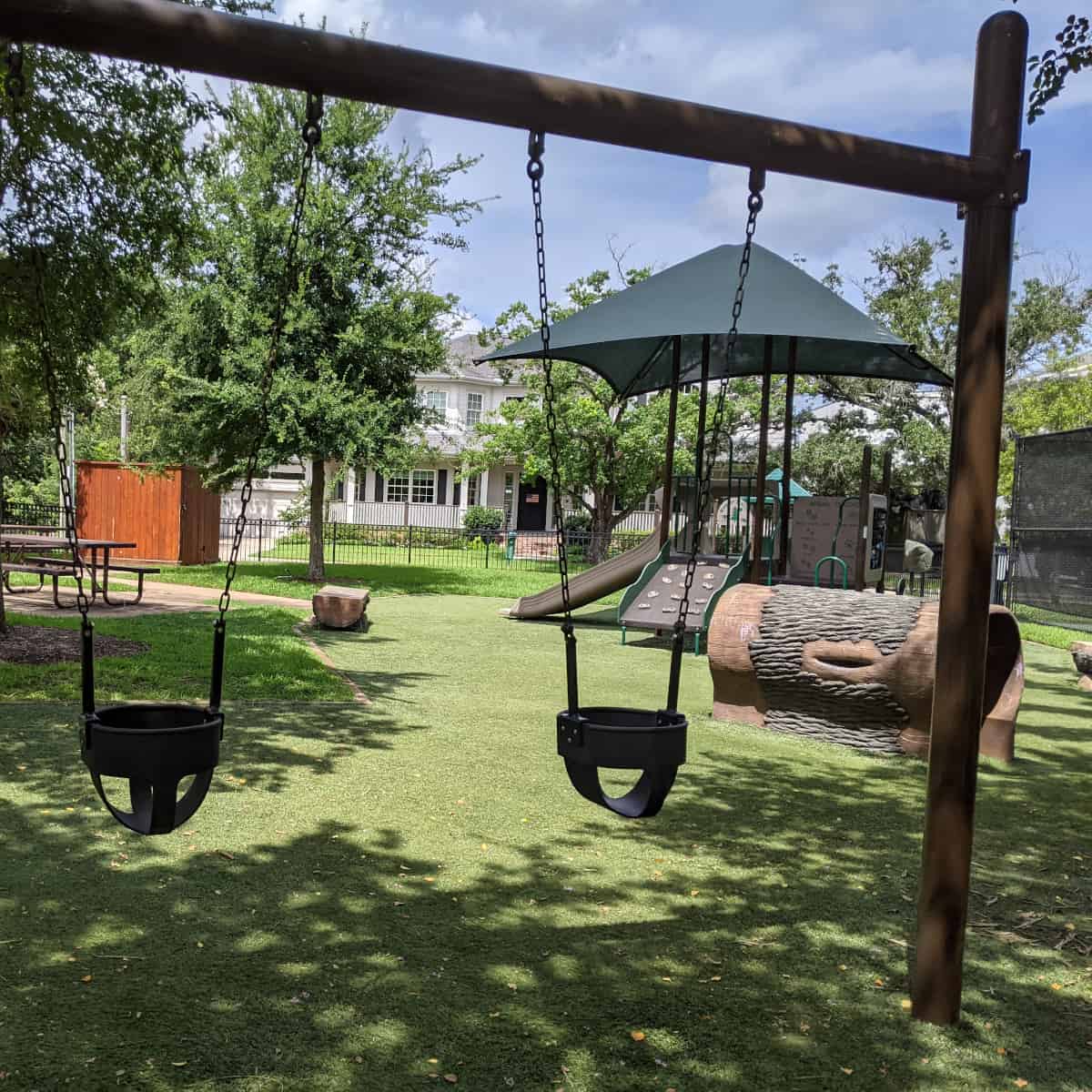 This park has lots of trees and is in the middle of a nice neighborhood right by Buffalo Grille. Check out the pictures below!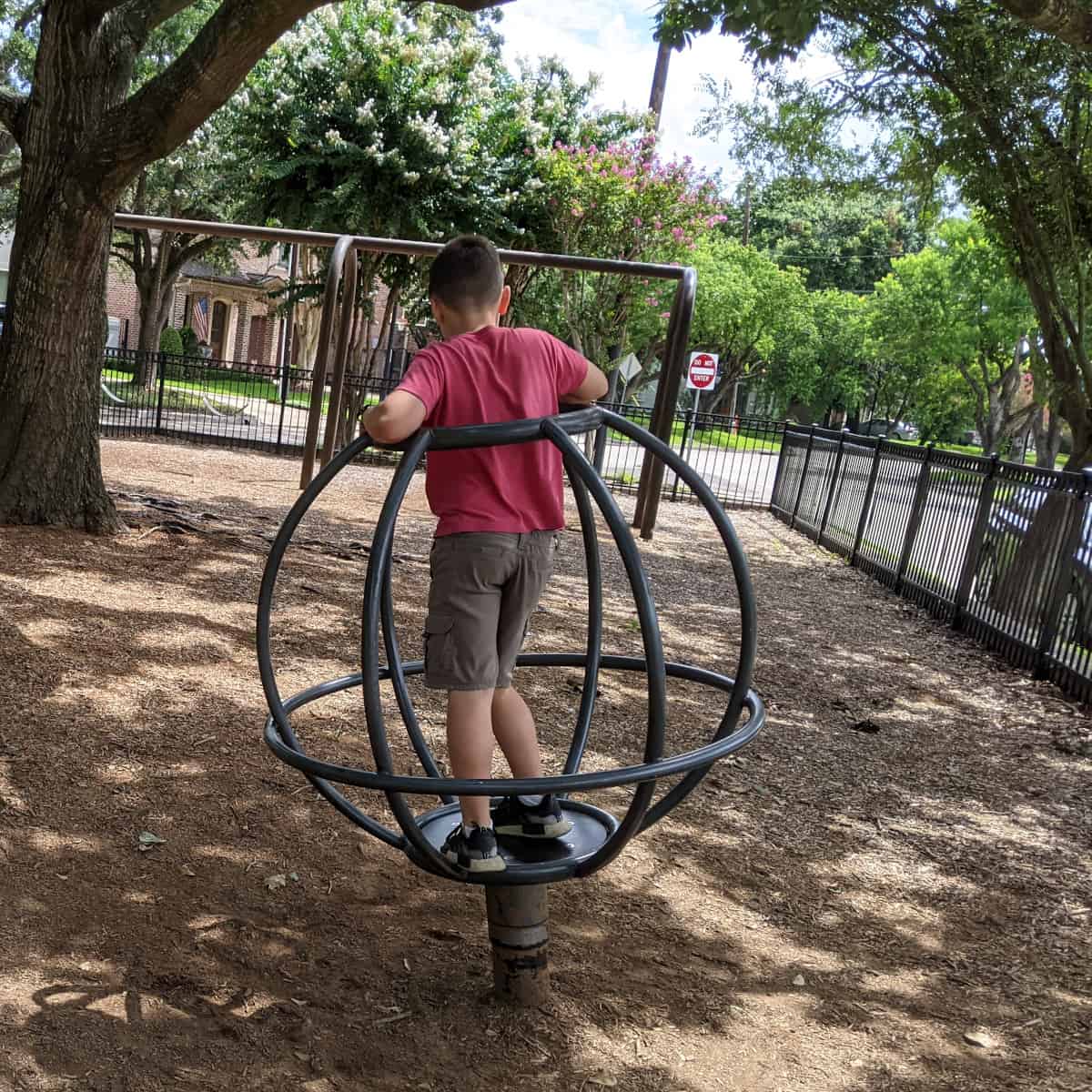 Click address for the map: 4201 Judson Ave, West University Place, TX 77005
Or click HERE for more Houston area parks.