"There is nothing to do in Houston"
I've heard this over and over from out-of-town colleagues. And to this, I usually agree. If you fly in to the airport, drive to a corporate office or stop by a shopping mall, you are probably not going to fall in love with the city.
That said, if they have a few hours or a few days to explore the city, they usually see why I like Houston so much.
So, if you are in town, with kids, here are a handful of places to explore (with a map below).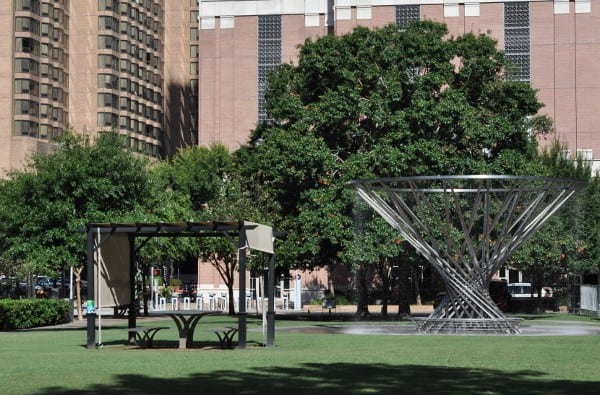 1. Downtown Houston
If you are just going to one part of Downtown, I'd make it Discovery Green on the east side of Downtown. Play at the playground, splash at the splashpad or mist tree, kayak on the lake or participate in one of the many activities.
Across the street, in the bottom of One Park Place, eat at Phoenicia Specialty Foods... or grab food for your picnic.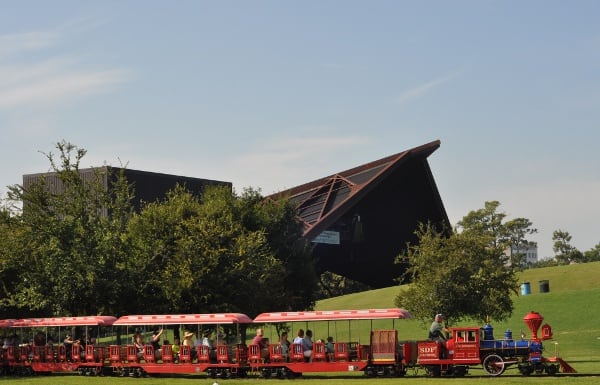 2. Museum District
Not far from Downtown, and connected by the METRORail track, is the Museum District.
You could spend a week exploring all the museums and the zoo, but I would start with Hermann Park. Walk, play, take the train and pedal the boats.
If you really want to fall in love with Houston, walk across the street to Rice University. Secrets are hidden all over the campus in the art and architecture. Take your own tour with the map found HERE.
If there is time, pick one museum to explore. The Children's Museum is great (and insanely busy at times) and the Houston Museum of Natural Science is one of my favorites.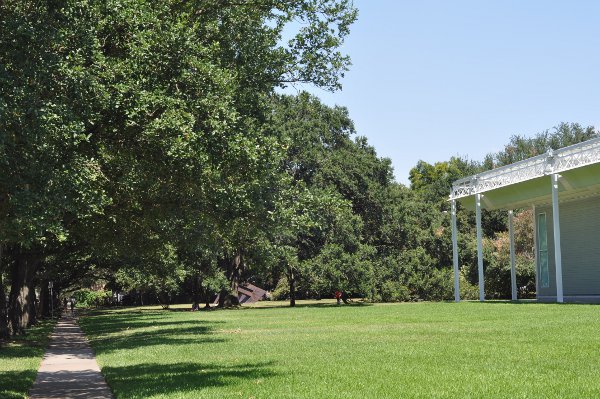 3. Montrose
This hip neighborhood is home to the rest of the the Museum District museums. The Menil Collection is always free to enter. It's not designed just for kids, but take your aspiring artists in with a clipboard and a pencil to sketch a few works of art. Since there is no charge to visit, feel free to stay for 5 minutes or 5 hours.
Across the street is the Menil Park and Good Dog restaurant. For more things within walking distance, look HERE.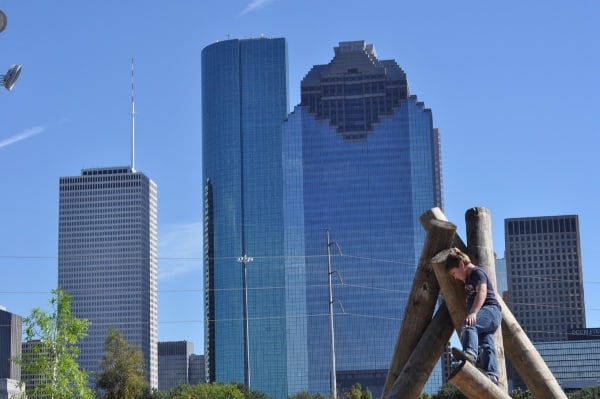 4. Buffalo Bayou Park
Just north of Montrose, and connected to Downtown Houston is Buffalo Bayou and Buffalo Bayou Park. You have to check out the nature playground, the trails and the giant bat colony. If the kids are old enough, tour the newly uncovered cistern.
Eat a picnic lunch or check out the beautiful restaurant, The Dunlavy.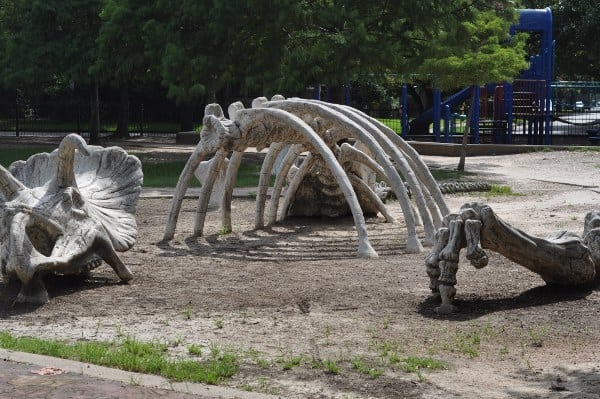 5. Something More
If you have a few more hours, we have ideas on how to spend them with the kids. In this Half Day in Houston series, find a place to park, play, explore and eat… all in one spot. Pick what you like or combine with another Half Day itinerary!
Or, if you want to see the quirky side of Houston, you need to see these Top 20 "Not-Your-Usual" Things to Do in Houston, with Kids. This list does not include usual favorites. Instead, you will find things with fewer crowds, some that are a little unusual, and all that are just as much fun as the well-known spots.
Or, you if your Look a Little Closer, you will see the beautiful part of our city.
Or, check out these recommendations from Houston parents! These include:
If you are in Houston and have a few hours or a few days to explore, I hope the map below helps you explore Houston!