Having fun with the family and exploring Houston can be easy! If you have a few hours, we have ideas on how to spend them with the kids.
In this Half Day in Houston series, find a place to park, play, explore and eat… all in one spot. Pick what you like or combine with another Half Day post!
In this adventure, perform real deal, hands-on scientific experiments and then learn things you never knew about paleontology.  Bigger little kids can visit the Houston Health Museum's Cell Lab and then take a guided tour of the Paleontology Hall at the Houston Museum of Natural Science!
Park: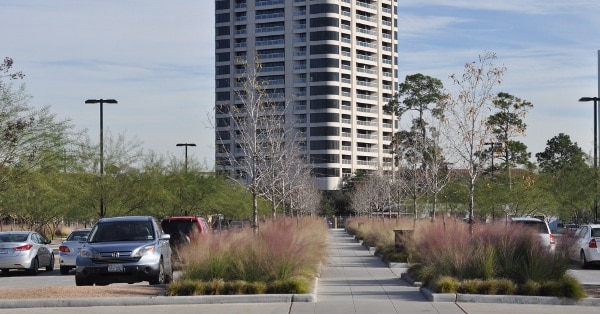 Find a parking spot in Hermann Park's free
lot
by the
Centennial Gardens
(Lot C, accessible on Hermann Drive by the Health Museum)… or make the trip more fun by taking 
METRORail
to the Hermann Park Stop.
Explore: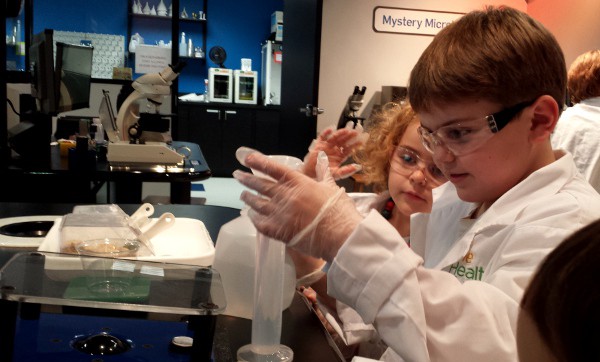 1. The Health Museum – 1515 Hermann Drive, Houston, TX 77004 – $7-9/person + $3 for Cell Lab for Non-Members – T-Sat 9-5, Th 9-7, Sun 12-5 – Free Thursdays 2-7 
The not-that-crowded Health Museum is full of interactive exhibits... but the newest and coolest is the DeBakey Cell Lab!
Kids (around 8 and older) can grab lab coats, gloves and goggles and visit real experiment stations. From check cells to antimicrobials to DNA, kids can learn about biology-based science in a very hands-on way.
The Cell Lab is free of museum members and $3 for non-members. Some experiments are for 8 and older and some are for 10 and older. (My 6 year old was able to help her older brother... and my 4 year old came in, dressed in the uniform and was the "button pusher".)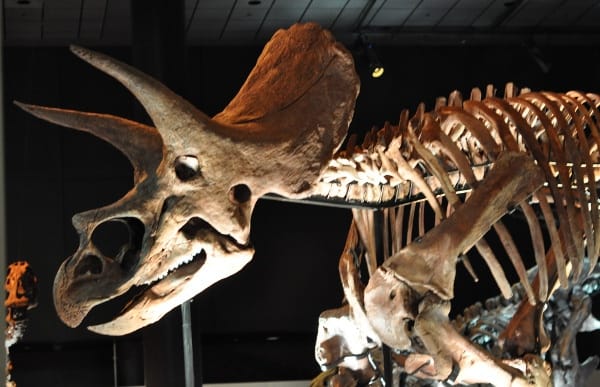 2. Houston Museum of Natural Science – 5555 Hermann Park Dr, Houston,Texas 77030 – $20/adult, $15/kid, $5 for Tours| Free on Thursdays 2:00-5:00pm
After performing experiments at the Health Museum, walk over to the Houston Museum of Natural Science. Here you can visit the many great permanent exhibits... but you can also take a private tour.
Families can take Discovery Tours of the Paleontology Hall. Even if you have seen this hall 100 times before, you are sure to see and learn new things. The tours are led by expert guides that are trained to teach! (See the schedules HERE.)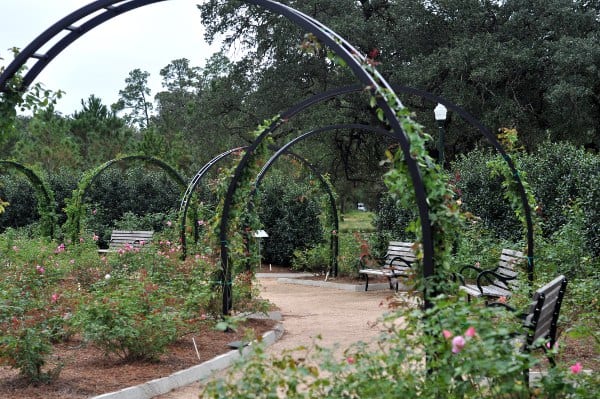 3.
 McGovern Centennial Gardens – 6001 Fannin Street, Houston, TX 77030 – Free
After visiting the museums, head across the street to the beautiful Centennial Gardens! Loop around and around the mound, crossing the waterfall again and again. Walk under arches, find a bench enjoy. Read more about it HERE!
Eat:
You have four options for lunch or dinner on this adventure. You can pack a picnic and eat it at the beautiful Centennial Gardens, find the McDonald's inside the Houston Museum of Natural Science (no museum admission required), walk the short block to Bodega's Taco Shop or go casual at Park Grill.
Bodega's can be seen from Caroline Street. Park Grill is inside a medical building, just across from the Houston Museum of Natural Science.
If you want to add on to your trip, find another Museum District adventure HERE!