Update: For the lastest post, go HERE!
Address: 1200 Binz (store front on Caroline), Houston, Texas 77004
Cost: Reasonable
Appropriate Age: Any Age.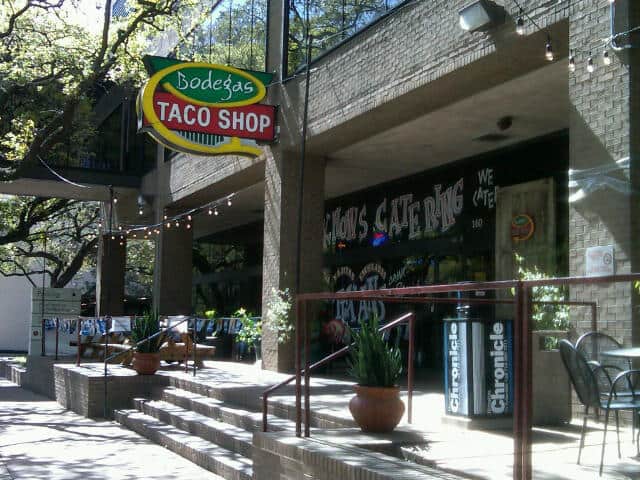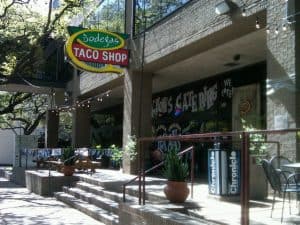 Bodegas Taco Shop is located right in the middle of the Museum District. It is between the Houston Museum of Natural Science and the Museum of Fine Arts Houston.
It is also a short walk from the Children's Museum of Houston, the Health Museum and Hermann Park.
I have driven past this little restaurant on Caroline Street many times. Finally we made a point of stopping after visiting the Houston Center for Contemporary Craft.
We went on a Saturday around 1:00. There was plenty of metered street parking right in front. Inside there were several families, but plenty of space.
Bodegas is a casual and cool restaurant with tin roofs and brick walls. Food is ordered at the counter and prepared while you wait. If you have your arms full, the staff is happy to take the food to your table.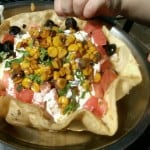 Brooke ordered the kid's meal with a soft chicken taco, rice, beans and a drink. Joe saw the taco salad, with the crispy shell for a bowl, and order it.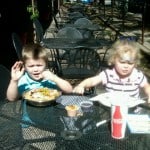 The staff helped us out to our table on the patio and we started our feast. The patio is right on Caroline street and we were able to people watch as people walked between museums.
The food was good and Joe just could not believe he could eat his bowl. Since it was not too busy and the patio was extra casual, the big kids could play around a little while I finished the taco salad.
This restaurant gets very busy when the museums are busy. Spring Break, Free Museum Days and Summer Break brings the crowds.
Check the website or call for the latest deals.
We liked the restaurant and will be back again soon. It is not super cheap, but it's reasonable, especially considering it's great museum district location. Bodegas is a great way to change up lunch from the usual McDonald's food inside the Houston Museum of Natural Science.