Address: 1515 Hermann Drive, Houston, TX 77004
Hours:
Summer Hours, July 14 - September 15
Monday - Wednesday, 9 a.m. - 5 p.m.
Thursday, 9 a.m. - 7 p.m.
Friday - Saturday, 9 a.m. - 5 p.m.
Sunday, 12 - 5 p.m.
Regular Hours
Tuesday - Saturday 9 a.m. to 5 p.m.
Sunday 12 p.m. to 5 p.m.
The Museum is open Mondays, 9 a.m. - 5 p.m., June through August
Free Family Thursday Hours
Visitors enjoy free general admission on Thursdays from 2 to 5 p.m. From June 30 - September 15, Free Family Thursday hours will be extended to 2 - 7 p.m.
There is an admission charge for our special exhibits during these Free Family Thursday hours.
Cost:
Visitors enjoy free general admission on Thursdays after 2 p.m.
Museum General Admission
Museum Members...........................FREE
Children 2 and under ....................FREE
Non-member, Adult........................$8.00
Non-member, Child (ages 3 - 12)..........$6.00
Non-member, Senior (ages 65 & up)....$6.00
Appropriate Age: Any age. Middle school children and older would probably get the most out of it.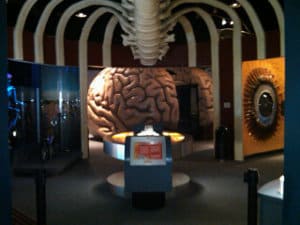 Our Review:
The Health Museum
is located in the museum district, near the
Children's Museum
. There is a parking lot connected to the building that is $5.00 for museum visitors. There is also a lot of metered street parking around the building. We parked on the street. It is $1.50 per hour. One and a half hours was plenty of time for us. (Be sure to walk over to the meter, pay for your parking, and put the receipt on the dashboard of your car. The meter may not be right in front of your parking space but you can still get a parking ticket if you do not pay for parking.)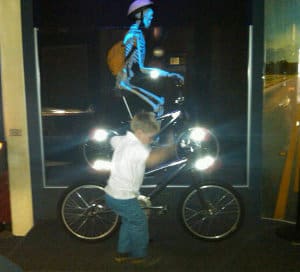 The Health Museum is open for free on Thursdays after 2:00. I was a little worried about the crowds at this time, but decided to check it out for free. Fortunately we went after HISD was back in session, because the staff told me Thursday afternoons were crazy all summer. Even more fortunate for us, when we arrived at 2:00, we all but had the exhibits to ourselves. (As the afternoon went on, it got a little busier, but nothing to complain about.)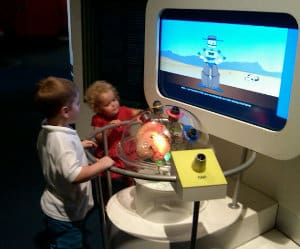 The Health Museum is small in comparison to other museums in the district (which is good with us). I was impressed at how interactive it was. Every where we looked, there were buttons to push and hands on activities. (When I asked my 2 year old later in the day what her favorite part was, she told me it was pushing buttons.)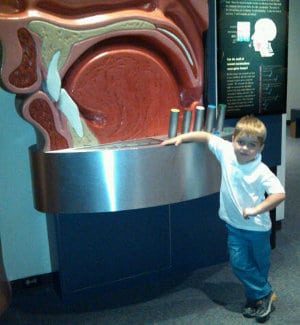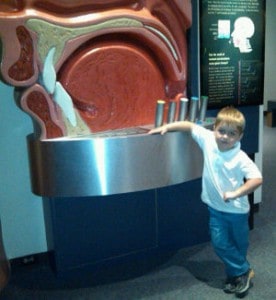 I learned a lot from the museum and I think the material would be really great for middle schoolers and older kids. My 4 year old was a little concerned about how dark it was in the exhibit and that there we no toys. That said, I found that when I sat with him at different stations and told him what was going on, he really enjoyed it. His favorite was probably the smell station, where you push a button and guess the smell.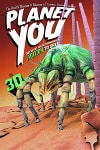 There are hourly showings of
Planet You
in the moving theater. It is about 20 minutes long and is free with admission. To my surprise, my kids sat through the entire thing and enjoyed it. My son thought it was cool to see what germs looked like and why he always has to wash his hands.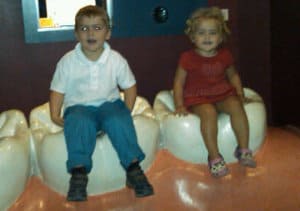 Overall, we had fun at The Health Museum. It was definitely worth the free admission fee and the $2 parking. We'll be back on Thursday afternoons, and as the kids get bigger, I think we'll spend even more time there.