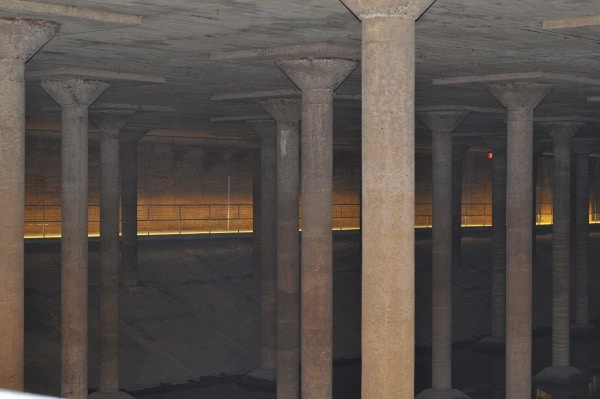 Oh, friends, I am so excited about the
Cistern
opening at Buffalo Bayou Park. I cannot wait to take a tour...
BUT there is a catch.
The Cistern at Buffalo Bayou Park is a former drinking water reservoir built in 1926 for the City of Houston. It was decommissioned in 2007 due to a irreparable leak. Now it's being reopened to the public as a home for temporary art exhibits.
Starting May 13, 2016, you can take a docent led tour for only $2 (and for free on Thursdays). Kids must be 9 years or older. (BUT any age can see the Cistern, for free, at any time, through "Down Periscope". This sits atop the Buffalo Bayou Park Cistern, and lets you peer into the 87,500-square-foot Cistern.)
Tours (for 9 years and older):
Thursdays & Fridays: 3 - 7 pm
Saturdays & Sundays: 10 am - 5 pm
Docent-led tours every 30 minutes.
Tickets:
$2 per person (no children under the age of 9 permitted) for a 30-minute docent-led tour.
Free on Thursdays but reservations still required.
Get reservations HERE.
Free parking is available in the lot and on the street.
Buffalo Bayou Park Cistern at The Water Works
105 Sabine Street, Houston, TX 77007
While you are there, visit Buffalo Bayou Park and the Nature Playground!