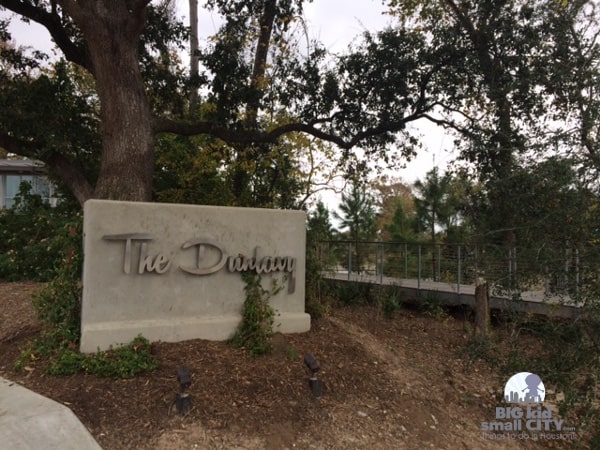 Location:
3422 Allen Parkway, Houston, Texas 77019
Age Appropriate:
All ages
Price:
$-$$
We have a great breakfast/lunch place for you this week! If the weather forecasters are right, this coming weekend is supposed to be beautiful and this is the place you are going to want to go to!
We are lucky to live close to Buffalo Bayou and have really taken advantage of the new paths and other improvements along the bayou. So we have closely followed the construction of Lost Lake at Dunlavy and Allen Parkway, with ample parking, canoe launching pad, small lake and "The Dunlavy" restaurant, overlooking both the bayou and the lake.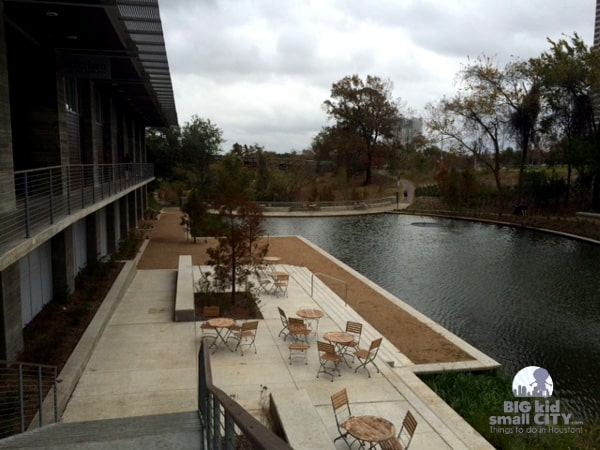 As you walk up the stairs, you find yourself at tree height and the huge windows on 3 sides of the dining room let you feel the outdoors. The dining room is the most beautiful room I have seen this year.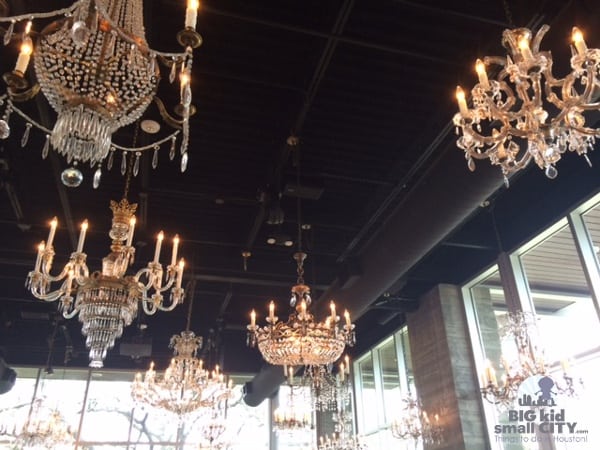 One focal point is the dozen of crystal chandeliers, all different, all elegant, all softening the room. As your eyes go down from the ceiling, the warm wooden tables, large enough for big groups or to share, are welcoming and casual. Then your eyes go back outside, to the green foliage, to the bayou or to the peaceful lake.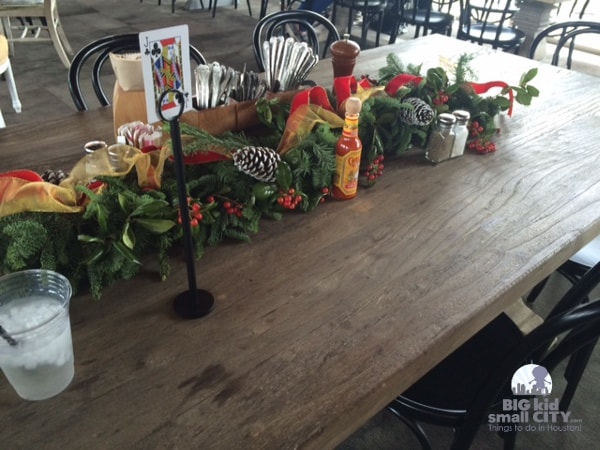 The Dunlavy offers you the convenience of eat-in or take-out – so you can sit outside by Lost Lake or just continue your walk/run/bike ride on the bayou trails. We chose to eat-in inside – the outdoor patio off the dining room is also a good option. It seems to be hanging over the bayou trails but had no tables left!
I love Houston for its easy-going attitude. People seem to mix peacefully and respectfully embracing each other's differences and cultures. Last Saturday, at lunch time, it was a perfect example of Houston's best. Well-dressed ladies happily mixed with families with children, with bikers dressed in bright colored outfits and us!!
My son and his friend went running around outside as we waited for our lunch and really grew an appetite! Their menu for breakfast is really nice with small sandwiches and eggs, their lunch menu is very creative and healthy.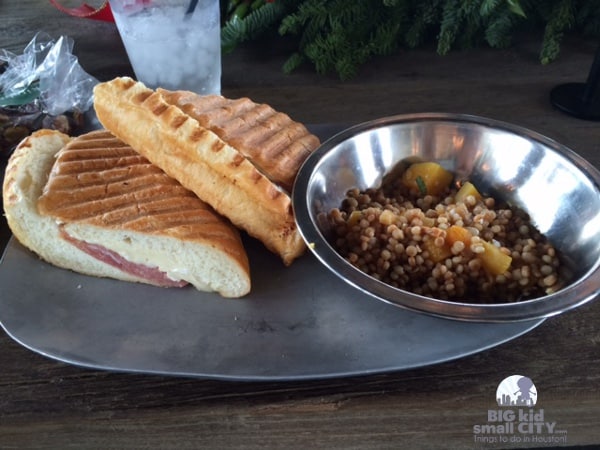 I shared a sandwich with my son: a warm baguette with melted brie and prosciutto with fig jam and honey. I picked the Israeli couscous as my side.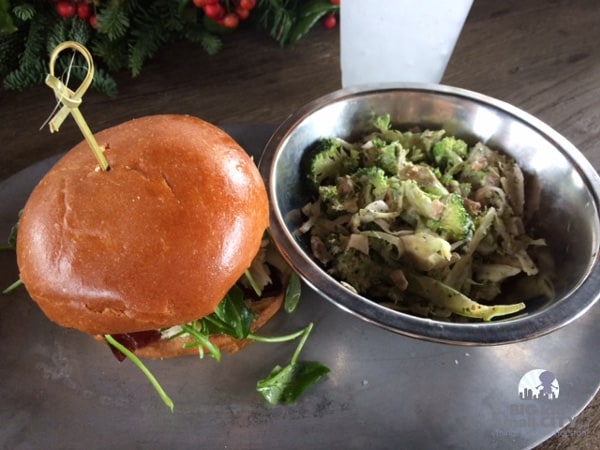 My husband and our son's friend chose the BLT chicken on a brioche bun, with a shaved broccoli salad. It was really delicious, the bread was great and fresh. My salad was unique and savory.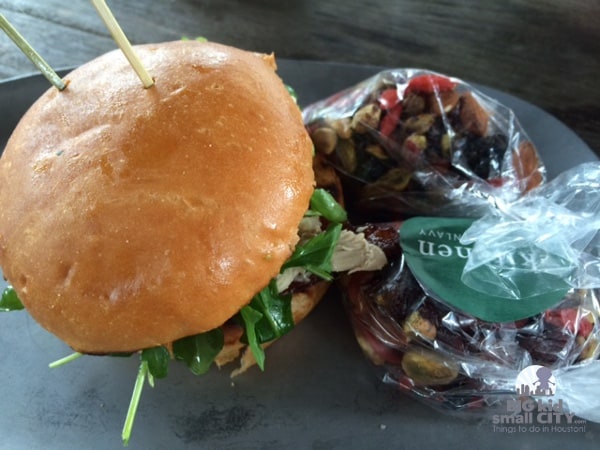 We also got little mixed nuts bags that were a hit with the boys, who tried to identify what was in it: pistachios, dried cherries, walnuts, almonds… We really enjoyed our lunch. Our food was excellent and the décor was absolutely perfect, calming and beautiful.
During this crazy month, we all need to take a break and The Dunlavy is the place to go: enjoy the trees, the water, the birds and the wonderful food!
See you next week for another culinary adventure!
Find more restaurants: