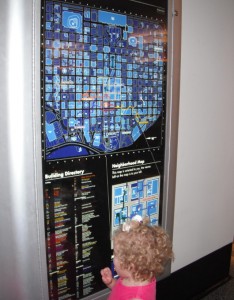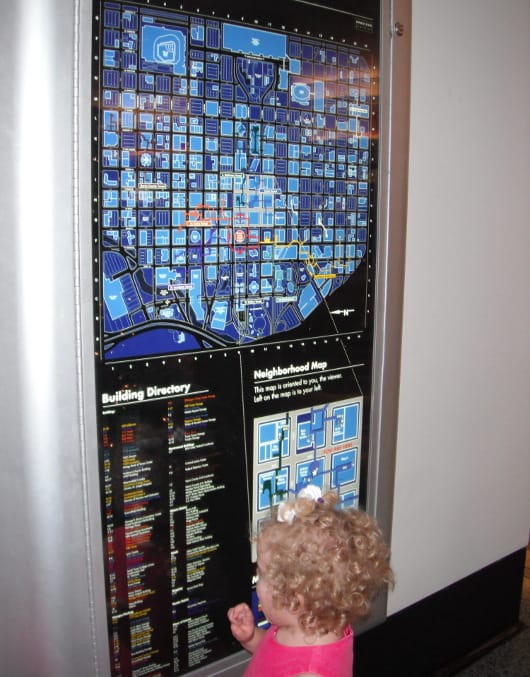 How do I access the tunnels under Downtown Houston?
I got this question at last week's Toddler Tuesday at Discovery Green, and I'm so glad I could point the family in the right direction for a fun, air conditioned, underground adventure.
If you are looking to explore the Downtown Tunnels, go HERE for the full post. The tunnels are open Monday through Friday, during business hours. They are air conditioned (and heated) and have shops and restaurants for the people working in Downtown Houston.
If you work Downtown, you might not be very impressed with the tunnels you see every day. If you are my 2, 4 or 6 year old, you will love that there is a whole city, under the city!
You can access the tunnels from many buildings in Downtown, but it might be easiest to go to the train tracks on Main Street and look for the water covering the tracks at the Main Street Square Station.
From here, look for the UBS sign on the west(ish) side of the tracks. Go in, say hi to the building guard and head down the escalator or elevator. The guard can point you to the tunnels if you need help.
In the basement you will find a food court and tunnels in several directions. Wonder around, grab lunch and have fun!