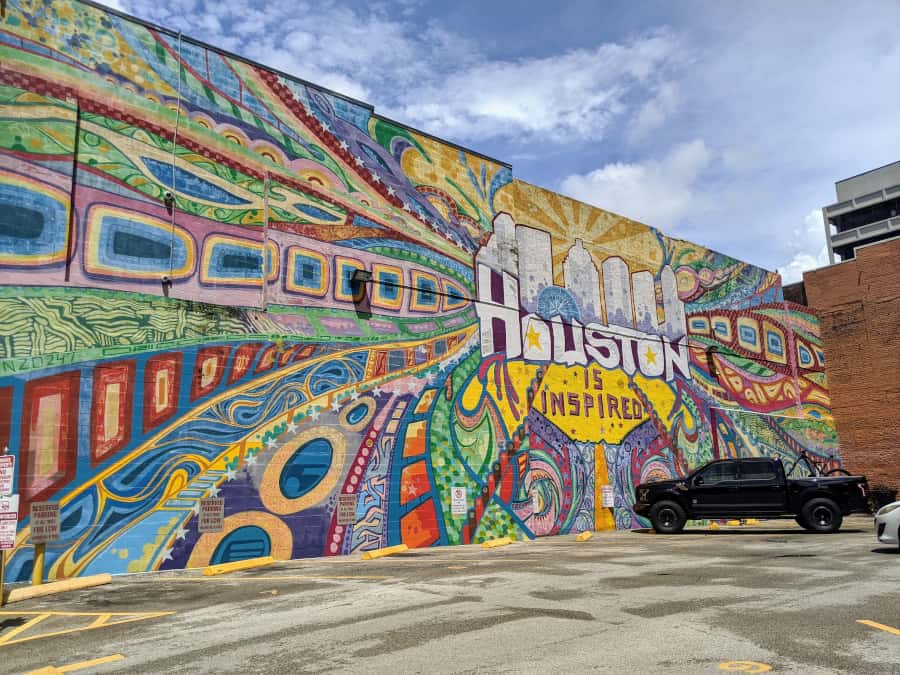 Address: 313 Travis St, Houston, TX 77002
I always considered this "Houston Is" mural my favorite… and here's why.

Childcare has always been an issue for me. It was sometimes hard to find, and as someone who traveled for work a lot, I really didn't want it when I was home.

So, when this mural had the ribbon cutting (and I had promised someone to cover it), my toddler and I were snapping photos from the corner of the park. (I wouldn't crash most events with a toddler, but a public park is kinda our stomping grounds.)

And just as I was about to slip away, the artist went out of his way to talk with us and asked if he could take a photo with little James.

So I went from feeling awkward to pleased within a nanosecond. It was really unexpected and a kind thing to do. And this is why the mural (and the artist) are my favorite!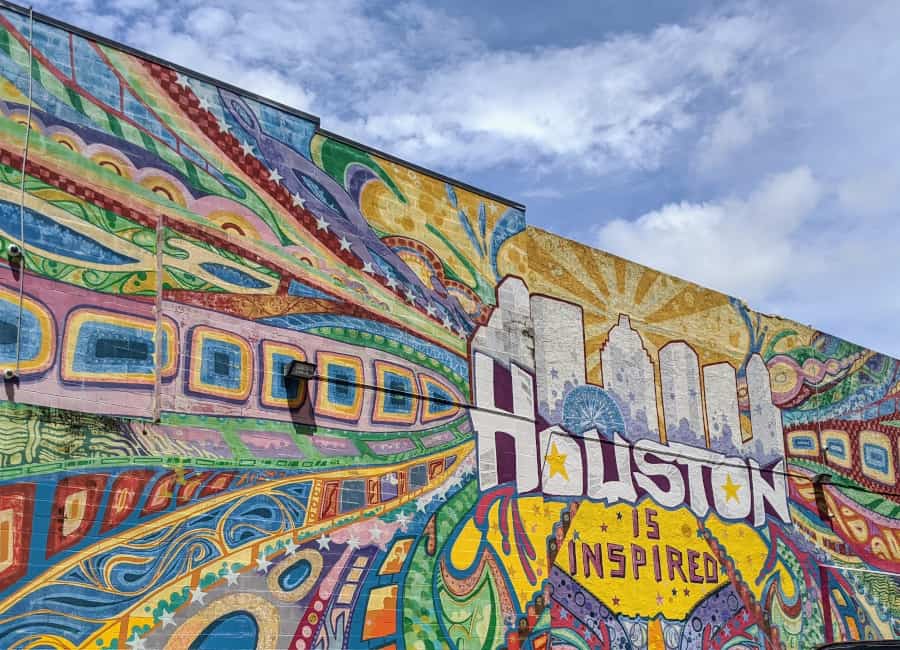 The mural was created by Gonzo247, of Houston's Aerosol Warfare Studio, on a commission from the Greater Houston Convention and Visitors Bureau with the assistance of the Houston Arts Alliance.
Paid parking is available in the same lot as the mural and metered parking is available on the street all around Market Square Park.
Look at the pictures below… and find more Houston area murals and art HERE!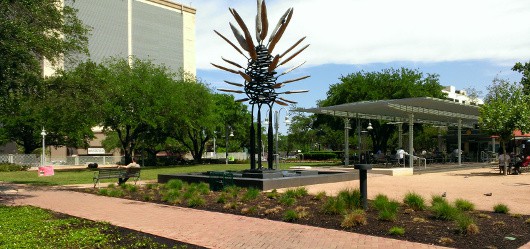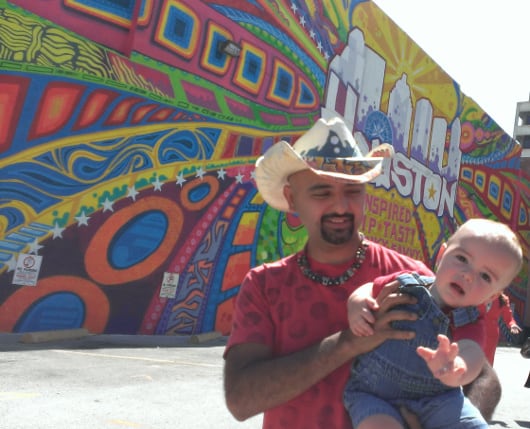 Find more Houston area murals: