Recognize this art at the Willowbrook Mall? The Juntos Mural is by one of our favorite Houston artists, David Maldonado. (I bet you will recognize some of his other walls around Houston!)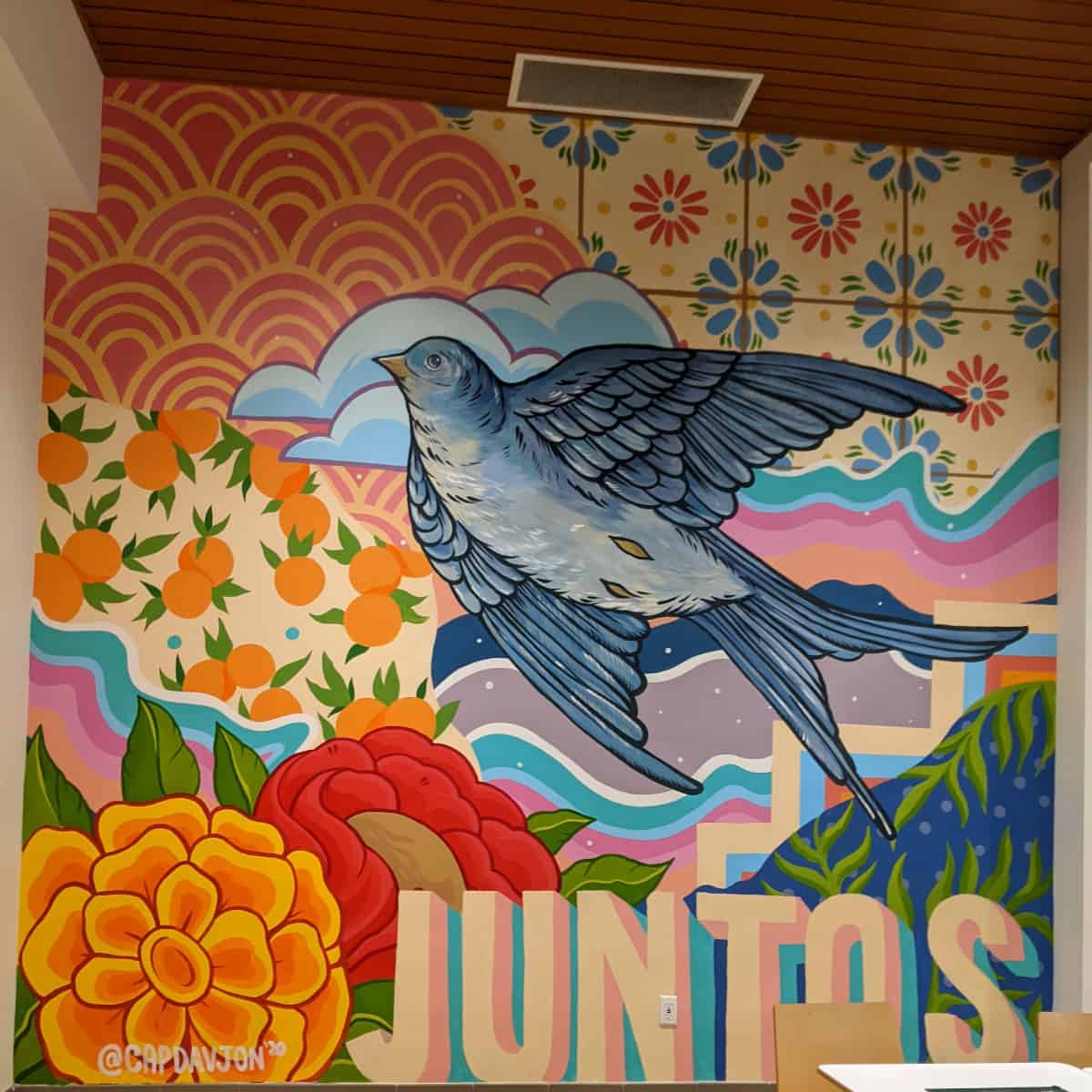 This mural is in the food court at the mall.
Tables are not right up against the wall... but if people are sitting close by, it might be a little tricky to get the whole mural in a picture. (But in my opinion, seeing this art is one of the best parts of going to a busy mall with a million other people!)
Free parking is available in the mall parking lot.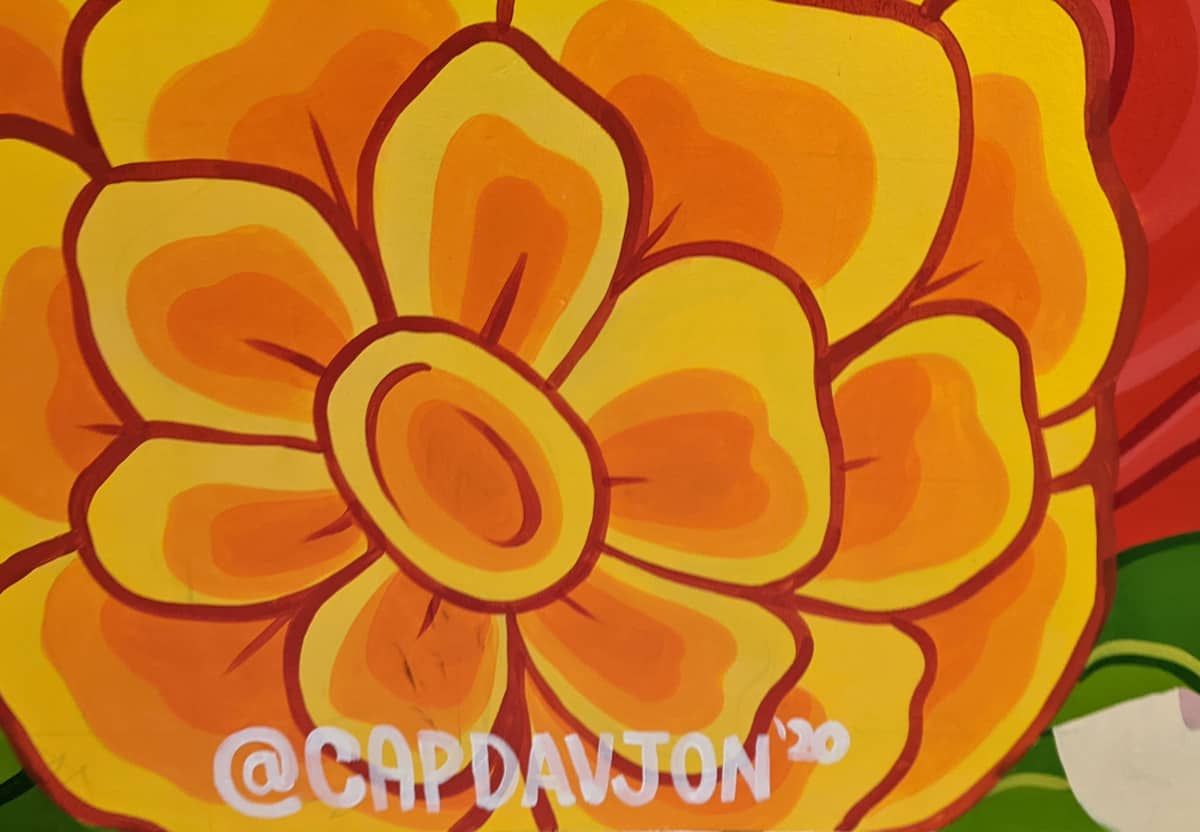 Click address for the map: Willowbrook Mall, 2000 Willowbrook Dr, Houston, TX 77064