Okay, okay, this is not a mural... but it's a pretty cool looking building that would be cool for pictures... so I'm including it as the weekly mural post!
The new location for the The Best Little Dog House in Texas has gotten a tie dyed paint job and fits in perfectly with its funky part of Montrose.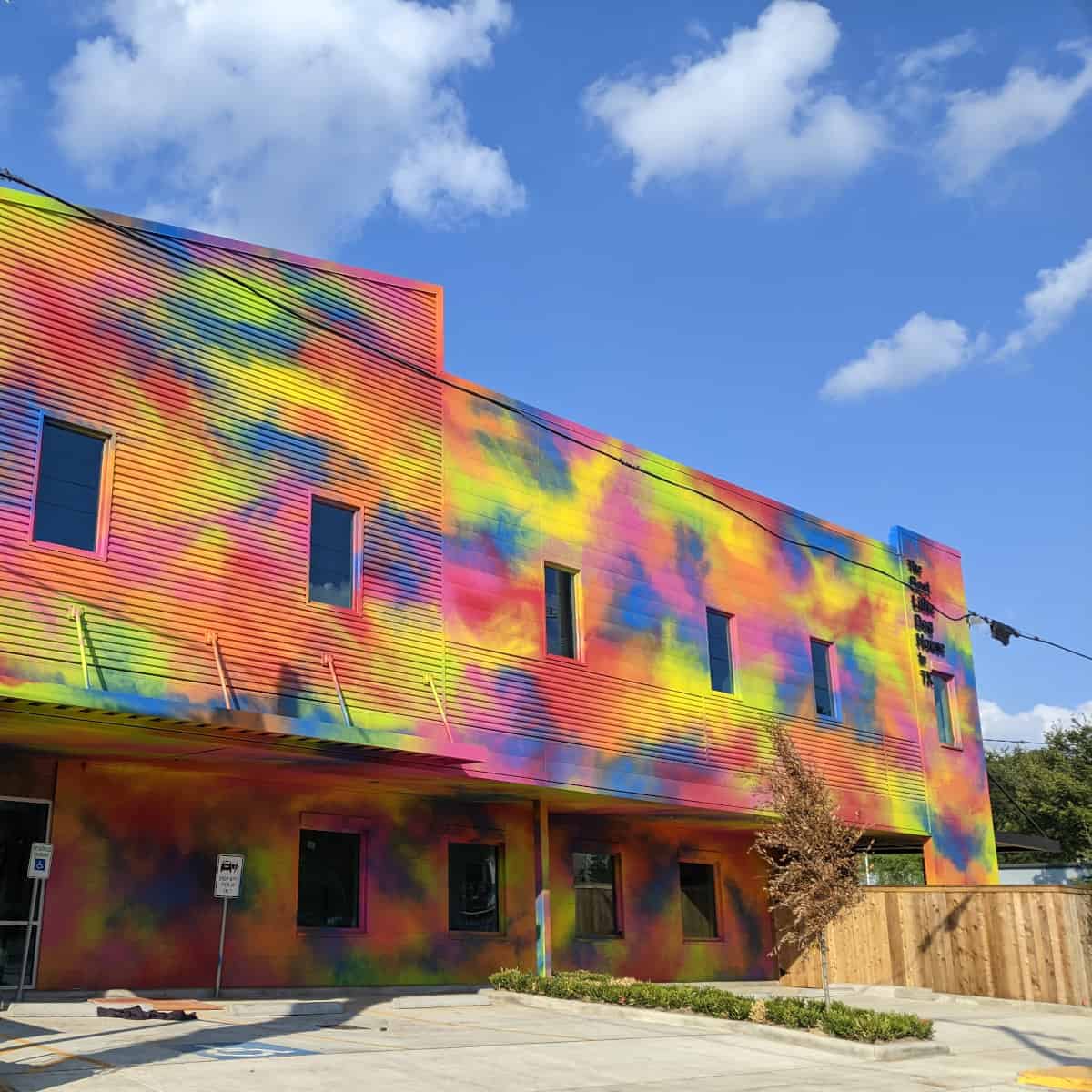 This location of The Best Little Dog House in Texas is just off Montrose Boulevard, on Fairview. You can easily spot it from the street and there is free parking in the area.
The neighborhood has a lot of restaurants, bars and houses... several with big art displays. Several schools are also in the area, including Wharton and Wilson with Spark Parks open to all outside of school hours.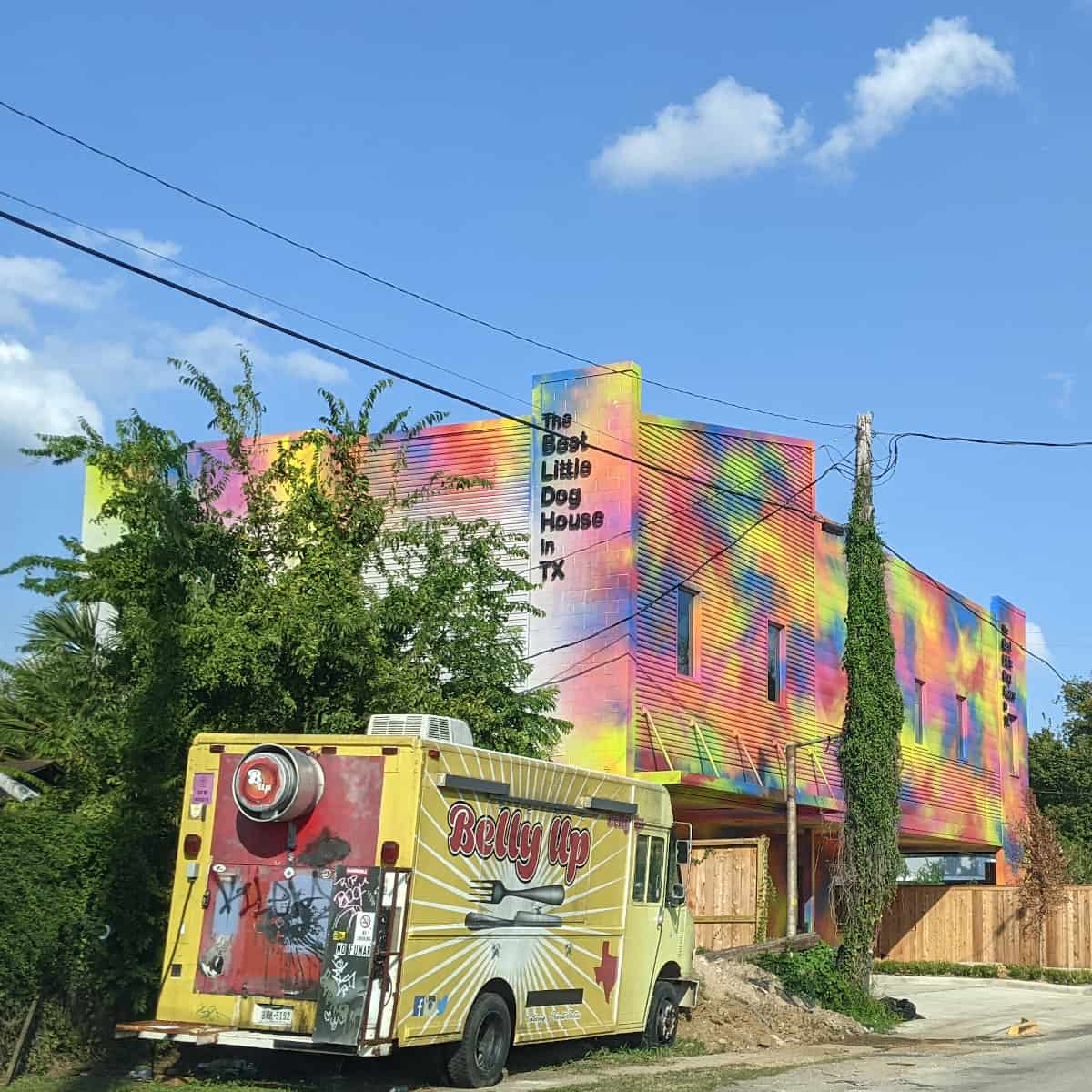 Click address for the map: Converse Street & Fairview Street, Houston