The downtown library, Julia Ideson Building, was designed in the Spanish revival style and opened in 1926 as the Houston Central Library. And it's said to be haunted.
This library was to be the centerpiece of a five building civic center, however, due to the Great Depression, this vision was not realized. The other buildings were built in the modern style of the 1930s.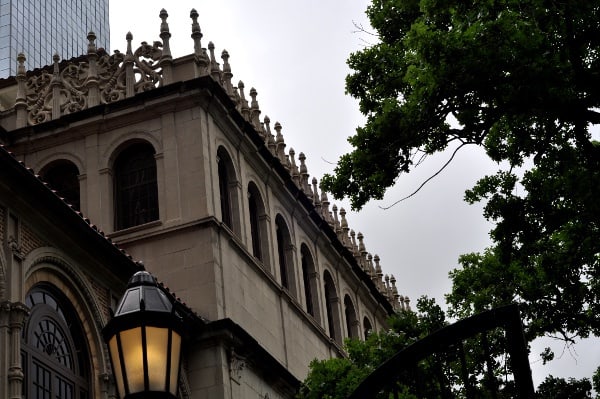 The Ideson building was the central library until it was replaced by the larger Jesse H. Hones library next door in 1976. It has since been home of the Houston Metropolitan Research Center.
This downtown library is absolutely beautiful and the perfect place for a party. I'm secretly planning on it for at least one of my kid's wedding receptions. I just have one concern with this...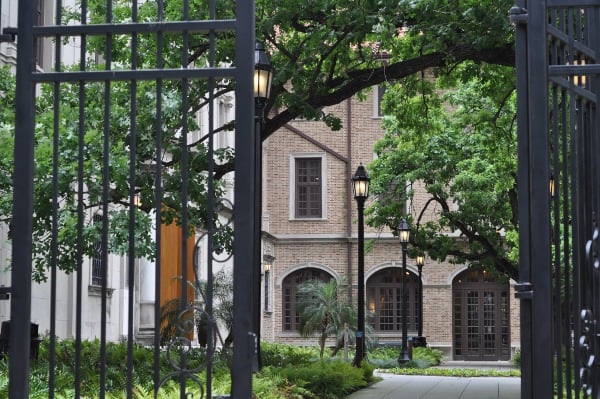 The building is said to be haunted.
According to the Houston Chronicle,  Jacob Frank Cramer  and his German shepherd lived in the basement apartment and cared for the building. At night, Cramer would play his violin.
Cramer died in 1936 but people still claim to hear the paws of the dog on the tile floors and violin music filling the halls. Go here to read all the stories that I'm pretending are not true. (Haunted buildings give me the chills. And I can't have heebie jeebies if I'm the mother of the bride or groom.)
Over the years, the architecture and fine details, including murals completed after the Depression, of in the Ideson building have been preserved, but have been in need of repair and updating. These updates have been made and the library reopened in December 2011.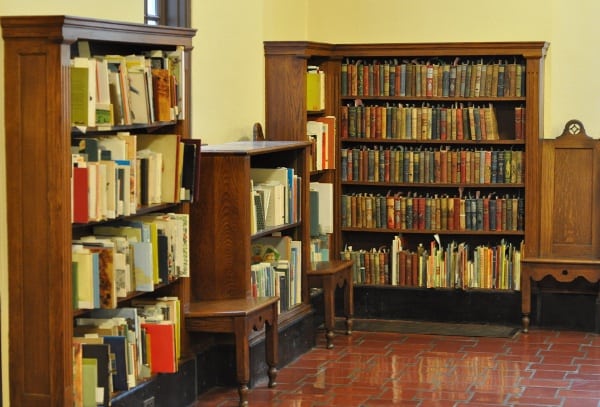 Downtown Library Re-Opening:
We visited this downtown library for the grand re-opening and were very impressed (and did not hear any violin music).
I expected to do a quick run through and check out the beautiful murals and details. We did see these, but were happy to find the Norma Meldrum Children's Room.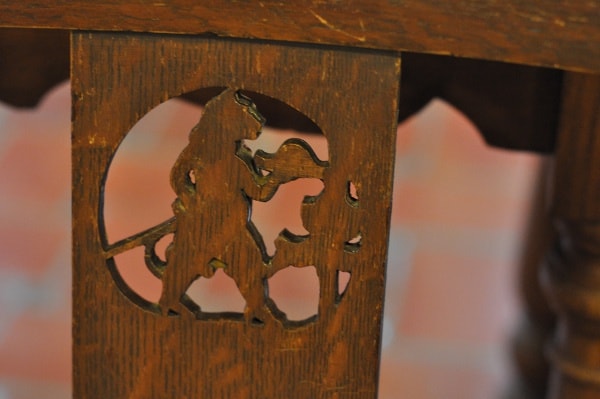 Norma Meldrum Children's Room:
This room is the original children's room and includes the original furniture, and many of the original books, from 1926. I was amazed at the fine details. The chairs we sat in had cut outs of Puss in Boots!
The old bookshelves have beautiful built in chairs and the kids got a kick out of sitting in them.
Books cannot be checked out from the library, but we had a good time reading them at the little tables. We spent an hour reading whatever the kids found and no one noticed that I was listening extra careful for suspicious sounds.
The library has a ramp at the back entrance, so we were able to roll our stroller in. You should do the same. It's a fun free thing to do in Houston! And if that's not enough, it air conditioned, heated,  has clean bathrooms and maybe a nice ghost.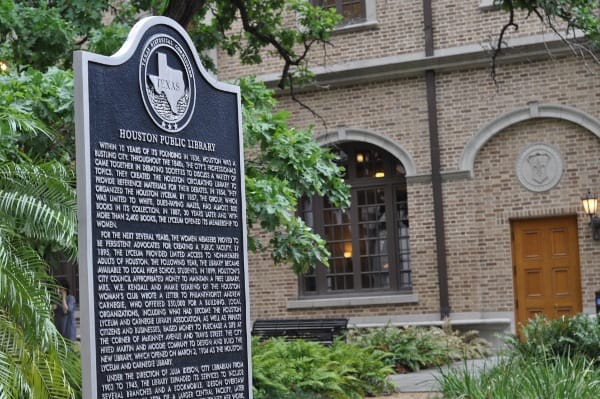 Downtown Library - Julia Ideson Building:
Address: 500 McKinney, Houston, Texas 77002