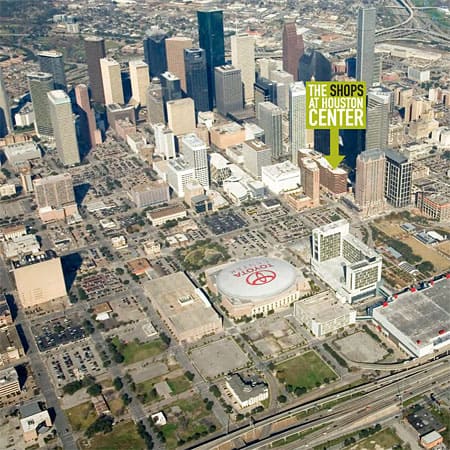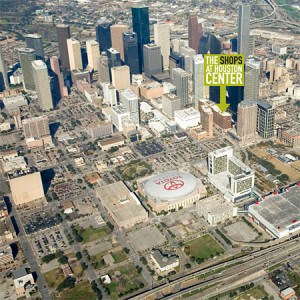 The Shops at Houston Center, located at 1200 McKinney Street, is retail complex in downtown Houston. It is part of the Houston Center office towers and is connected to all of downtown by sidewalks, sky walks and underground tunnels. The Shops at Houston Center caters to the downtown professionals and is filled with restaurants, services (doctor's offices, pharmacies, banks), a gym and some shops.
It's not the typical destination for a family looking for fun, but it can sure offer some excitement when you're in a pinch.
My kids and I spend a lot of time exploring downtown. Usually we take METRORail to the Main Street Square Station and head over to Discovery Green or a restaurant for lunch.
On occasion we have a big downtown adventure planned that turns out to be a flop. For example, once I got the kids all excited to go ice skating but found the rink was closed when we arrived. At times like these I distract them with The Shops at Houston Center.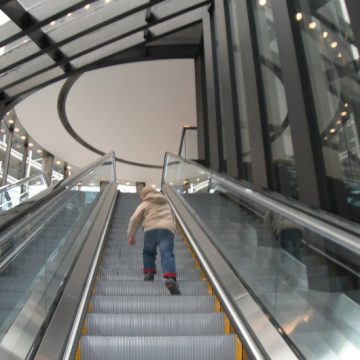 From where ever we are in Downtown, there is a fun way to get to the shops. From the sidewalk you enter the mall and go up a big escalator. If you enter at the Wells Fargo Building, you can take the sky walks over. And, who doesn't love the tunnels connecting most of downtown to Houston Center? For a map of downtown and the tunnels, go HERE.
Inside The Shops at Houston Center, there are a ton of restaurants so there is no fighting over lunch. We usually pick Chick-fil-a, but other good options are Au Bon Pain, Potbelly Sandwich Works, Wok and Roll, Doozo's Dumplings & Noodles, Subway and much much more. For a full list, go HERE.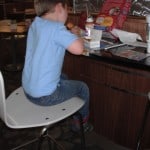 The kids are usually eating with lots of professionals at Houston Center, but it's a food court, so no one cares. Chick-fil-a carries kids meals with toys, so I know they get a few families at this location.
Definitely go check it out. Winding through the underground tunnels, walking over the streets in the sky walks, or just going on the busy sidewalks is an adventure all it's own. The Shops at Houston Center just might save any Downtown adventure gone wrong.
View Larger Map