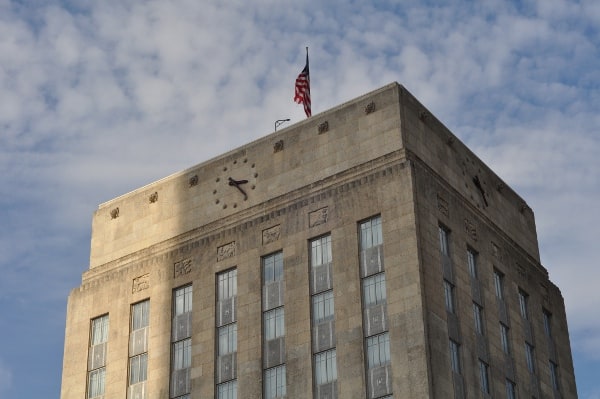 Having fun with the family and exploring Houston can be easy! If you have a few hours, we have ideas on how to spend it with the kids.
In this Half Day in Houston series, find a place to park, play, explore and eat... all in one spot. Pick what you like or combine with another Half Day post!
In this adventure, learn about Houston History as you visit City Hall, the City's Biggest Library, Houston's First Library and Houston's First Park.  Look below for a map of the walking route.
Park or Ride:  Find metered parking on McKinney or Walker near City Hall or... for more fun... take METRORail to the Main Street Square Station and walk the 4 blocks east(ish) to City Hall.
Explore: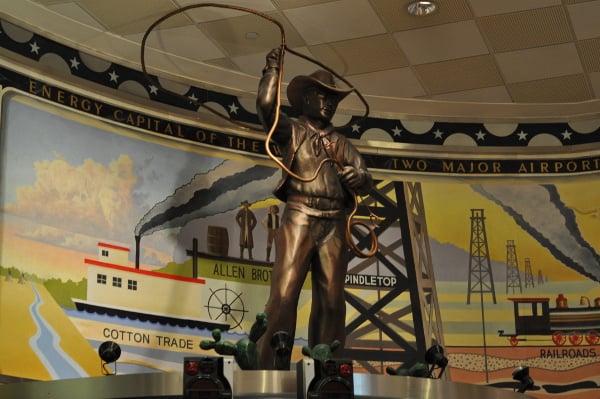 1. Houston Visitor Center in City Hall - 901 Bagby, Houston, TX 77002 - Free (UPDATE: The Visitor Center has moved to 1300 Avenida de las Americas, Houston, TX 77010... but you can still see the lobby of City Hall.)
You can walk right in to City Hall, see where the Mayor goes each day. This is Houston's 4th City Hall, with the first ones being at Market Square Park and the first three being destroyed by fire.
From the lobby of City Hall, head to the Houston Visitor Center. Here you can find information on things to do around our city, a movie theater and video that will make you fall in love (again) with Houston, gear and treats for purchase... and clean restrooms.
The visitor center is open 9:00-4:00pm, Monday through Saturday.
2. Houston Central Library - 500 McKinney Street, Houston, Texas 77002 - Free
Right across from City Hall is Houston's biggest library. The Houston Central Library, Jesse H. Jones Building has a 4th floor dedicated to kids. It is clean, orderly and has one of the best selections of books in the city. Check out books using your Houston Library Card and return them to any library branch.
This library is open 7 days a week and you can check the hours HERE.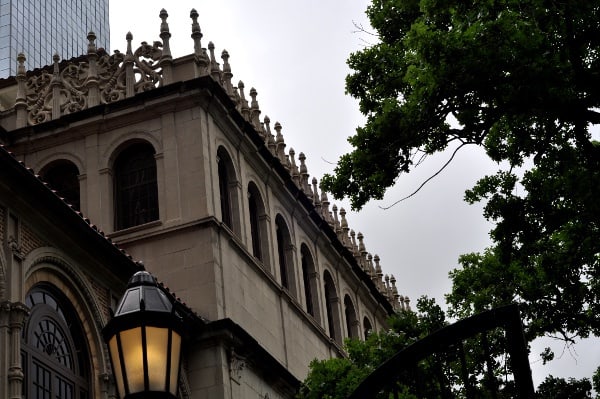 3. Julia Ideson Library - 500 McKinney Street, Houston, Texas 77002 - Free
Right next to the big modern Central Library is the Spanish revival style Julia Ideson Library. It opened in 1926 as the Houston Central Library and it was to be the centerpiece of a 5 building civic center. Due to the Great Depression, this vision was not realized and the other buildings were built in the modern style of the 1930s.
The Julia Ideson building was the central library until it was replaced by the larger library next door in 1976. Now it is home of the Houston Metropolitan Research Center and the most beautiful children's reading room that includes the original furniture, and many of the original books, from 1926.
Oh, and it's rumored that this building is haunted by a friendly violin playing ghost.
This library is open every day except Friday and Sunday. Check the hours HERE.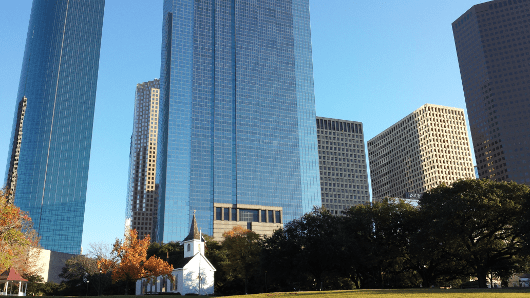 4. Sam Houston Park - 1000 Bagby St, Houston, Texas 77002 - Free
Right behind City Hall and the libraries, Sam Houston Park is Houston's oldest park. It is located just behind City Hall in Downtown and is a huge piece of green space in the middle of skyscrapers. It has many historic houses and buildings, a pond, ducks, a bridge, swings and lots of room to run.
Take the audio tour by following the signs, using your mobile phone.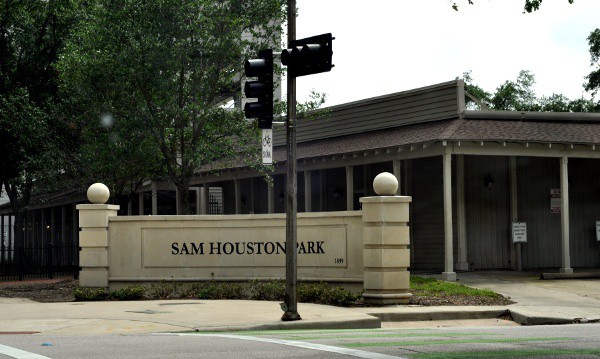 5. Heritage Society - 1100 Bagby Street, Houston, Texas 77002 - Free
Right across from the Sam Houston Park is the Heritage Society. It's open Tuesday through Saturday, 10:00-4:00pm.
Eat:
Walk 4 blocks to the METRORail tracks to find Bombay Pizza on Main Street. This casual restaurant has a patio right by the train and serves a fusion of Italian and Indian.
Some other options are Jason's Deli or heading to the tunnels during working hours on weekdays.
Enjoy your adventure in Downtown Houston! You can find more adventures HERE