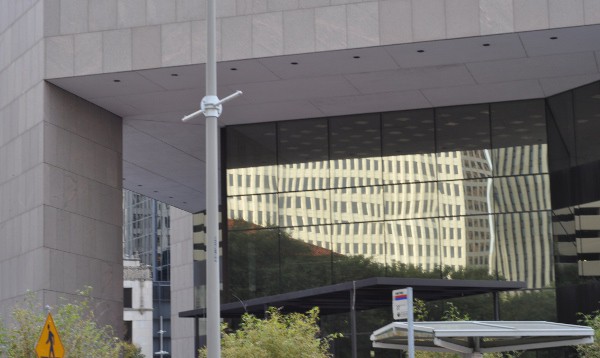 Address:
500 McKinney Street, Houston, Texas 77002
Sometimes we forget to remember one of the easiest (and free) fun things to do in Houston. Visit the local libraries! Each week we'll visit a new Houston or Harris County Library and tell you about the children's section, the selection and the free classes!
We're starting in the middle of the city... at the Houston Central Library, Jesse H. Jones Building!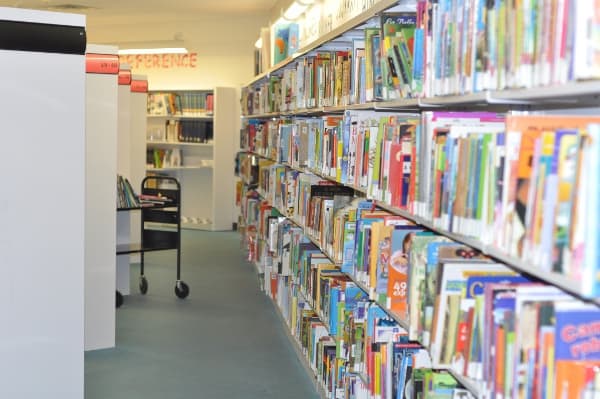 Located right next to City Hall and the
Julia Ideson Library
, in the heart of Downtown Houston, is the Central Library. It's newly renovated and has really nice (awesome, really) children's section.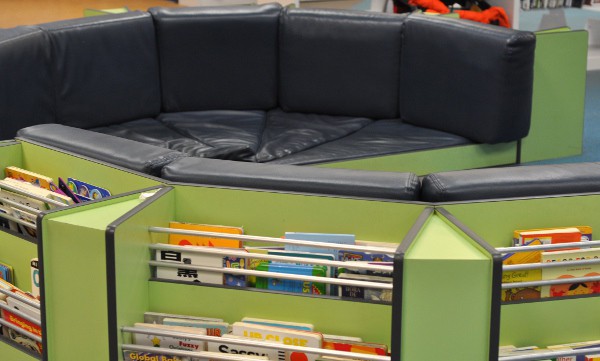 When we walked in the library, several staff members were very happy to point us in the right direction. Up the elevator to the 4th floor and out to a really big children's section.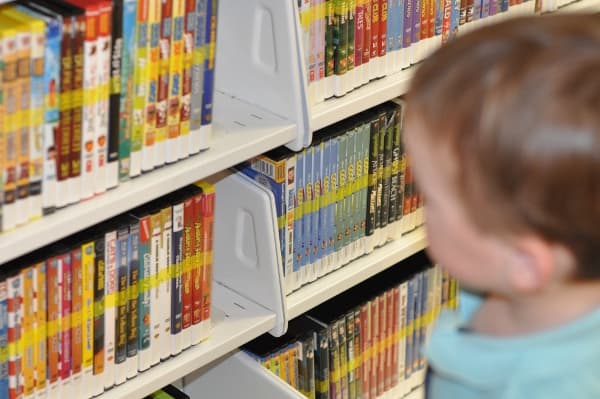 Here there is the biggest selection of kid's DVDs that I've seen at Houston Libraries, probably more books than anywhere else, tables, kid's couches and even iPad stations that the kids can use for an hour.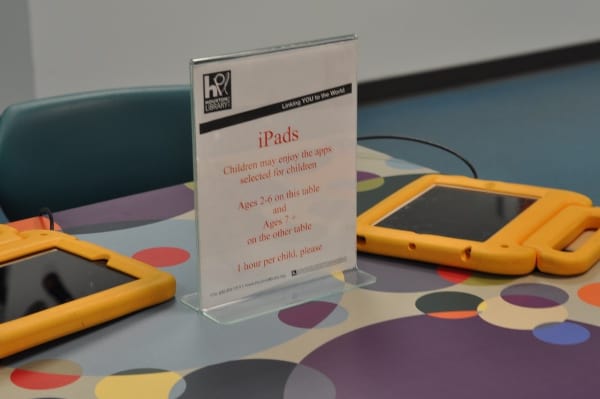 The kid's section was busy but very orderly and the staff was happy to help find books and even set up an account for my 3 year old (because my card was at the maximum number of rentals).
Cards are free and anyone can have one, as long as parents have a photo ID and reside in Texas. Items checked out from any Houston Public Library can be returned to any Houston Public Library.
I did not see any FLIPKits at the Central Library, but like any other item, they can be ordered.
This library has meeting rooms available for you to reserve (if available) and lots of free classes. Check their website for the current list, but it may include Baby Time and Toddler Storytime.
Library hours change frequently, so be sure to check for yourself, but the Central Library is currently open every single day of the week... which is rare for Houston Libraries. Paid parking is available in an underground parking garage (on Lamar) or on the street. Street parking is free after 6:00pm and on Sundays.
I should mention that a group of homeless people to spend time near City Hall, but I've never had an issue with parking my car or wondering through Downtown. Inside the library, I had no safety concerns at all.
So, head to Downtown Houston and check out this great Children's Library!