If you love parks but have a little kid that loves to eat mulch, dirt and rocks (and everything)... you might be looking for a park with no mulch, dirt and rocks.
Someone recently asked me about parks like this... and here is a short list of playgrounds with rubber mats or turf. (And for those with bigger kids... these parks also have less mud and fewer ants.)
If you have more to recommend... tell us!
Jump to: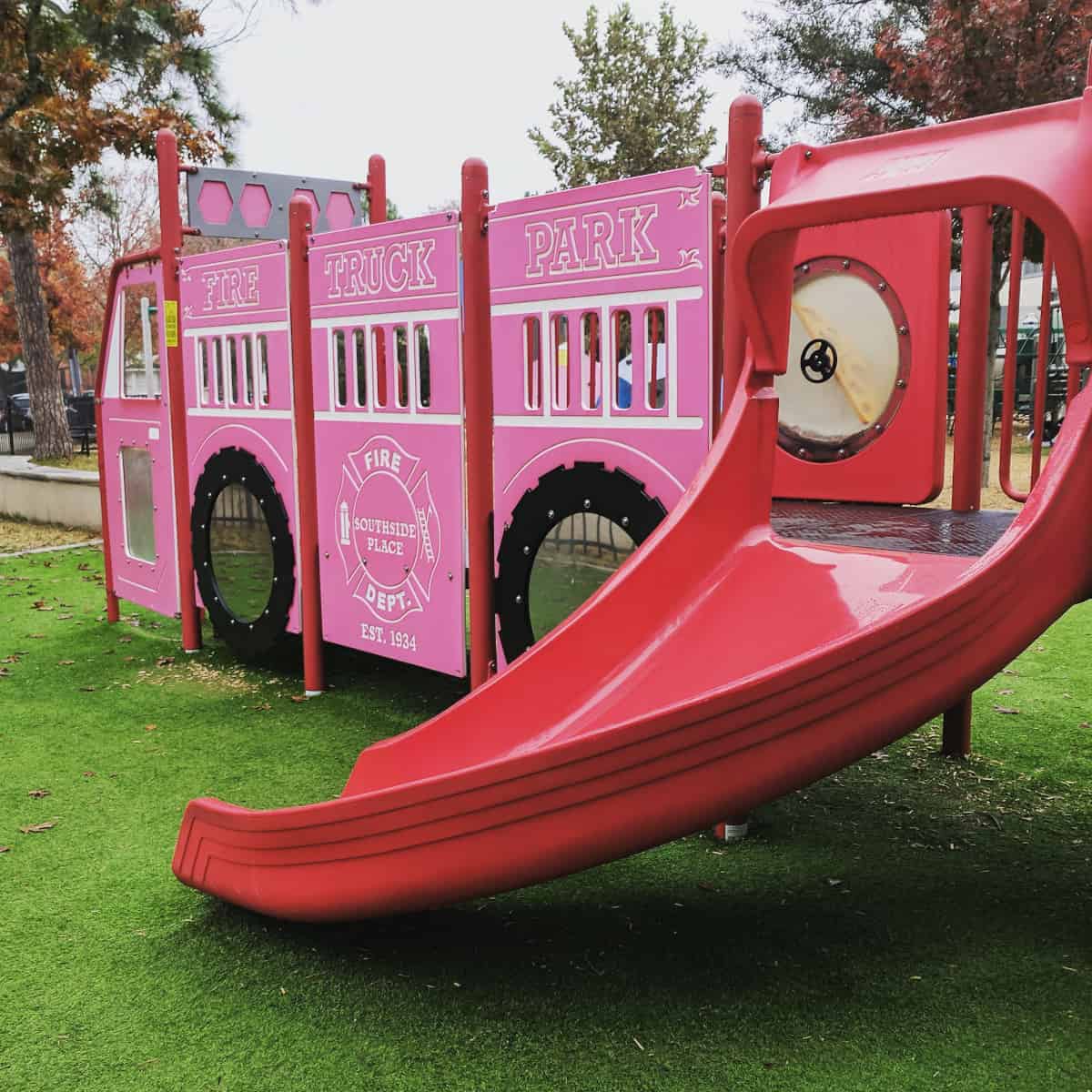 Part Turf!
When Southside's first fire truck was retired in 1970, it was kept in this park, making it the Fire Truck Park. This truck and the other playground equipment came into disrepair after many years of use, so in 2012, a completely renovated Fire Truck Park was opened. For kids under 5 years old, there is a new fire truck play structure. All around the new fire truck is unique equipment, for big kids, that you do not you see at every Houston park.
The toddler areas have mulch and the big equipment is over mulch.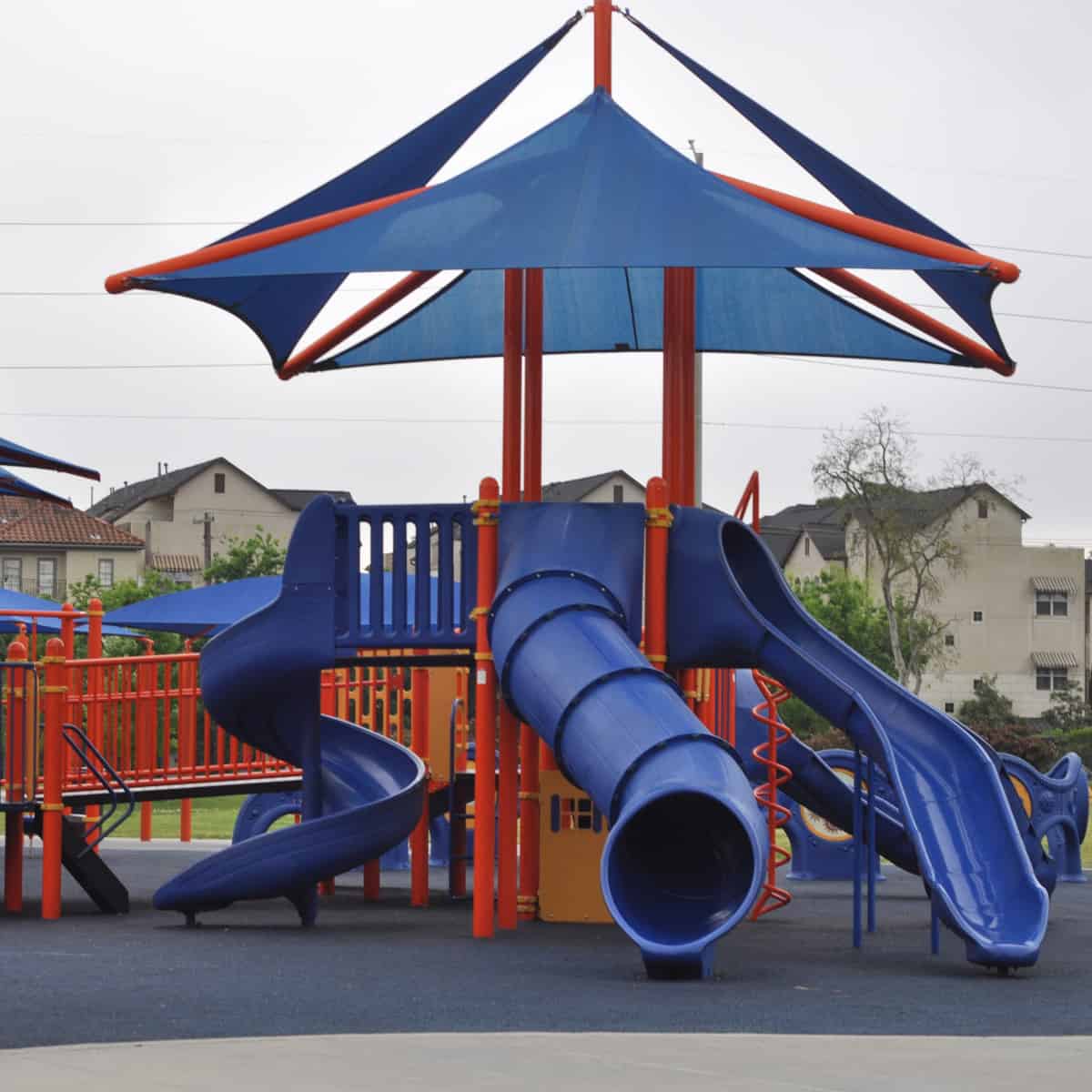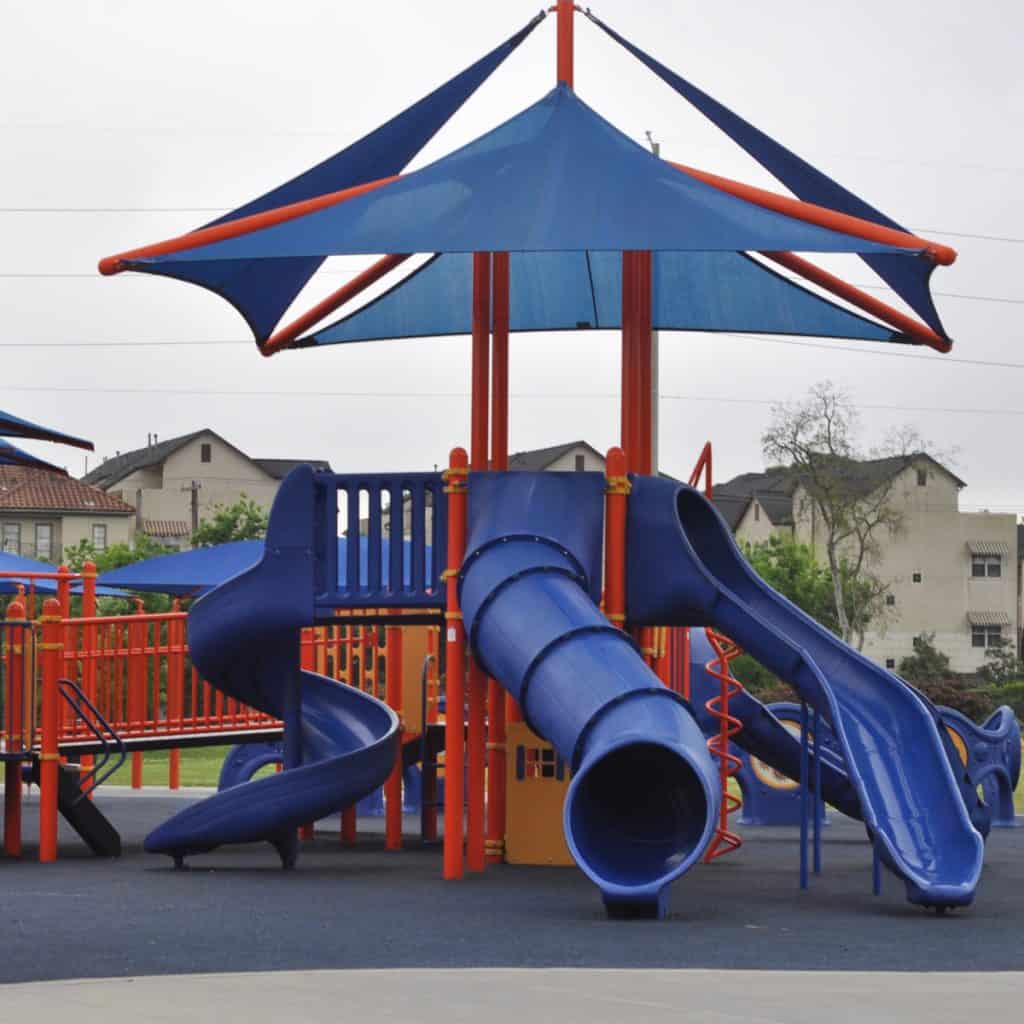 Rubber Mat!
Unusual equipment, accessible for all ages and abilities, challenging for big kids and easy for little ones… music stations, no-mud, part shade, free parking and full restroom… It's The Playground Without Limits at the Metropolitan Multi-Service Center. This one is not fenced in... so it's not good for runners... but it's good for little kids with lots of ramps and railings that go all the way to the floors. You just have to follow them so you can see them.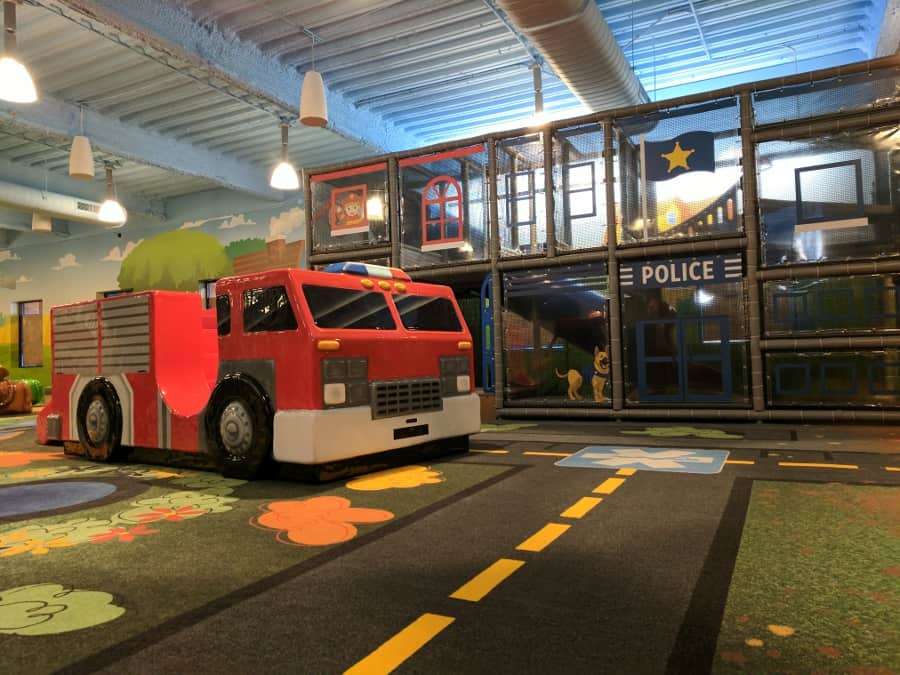 Indoor Turf or Mats!
There are a lot of FREE indoor playgrounds around Houston. (Most are at local churches... and they are open to the public!) Find the list HERE.
Rubber Mat and Turf!
This renovated park has a fenced in playground with a bouncy rubber mat and turf! There is some mulch around the tree... but plenty of other space for little mulch eaters to play!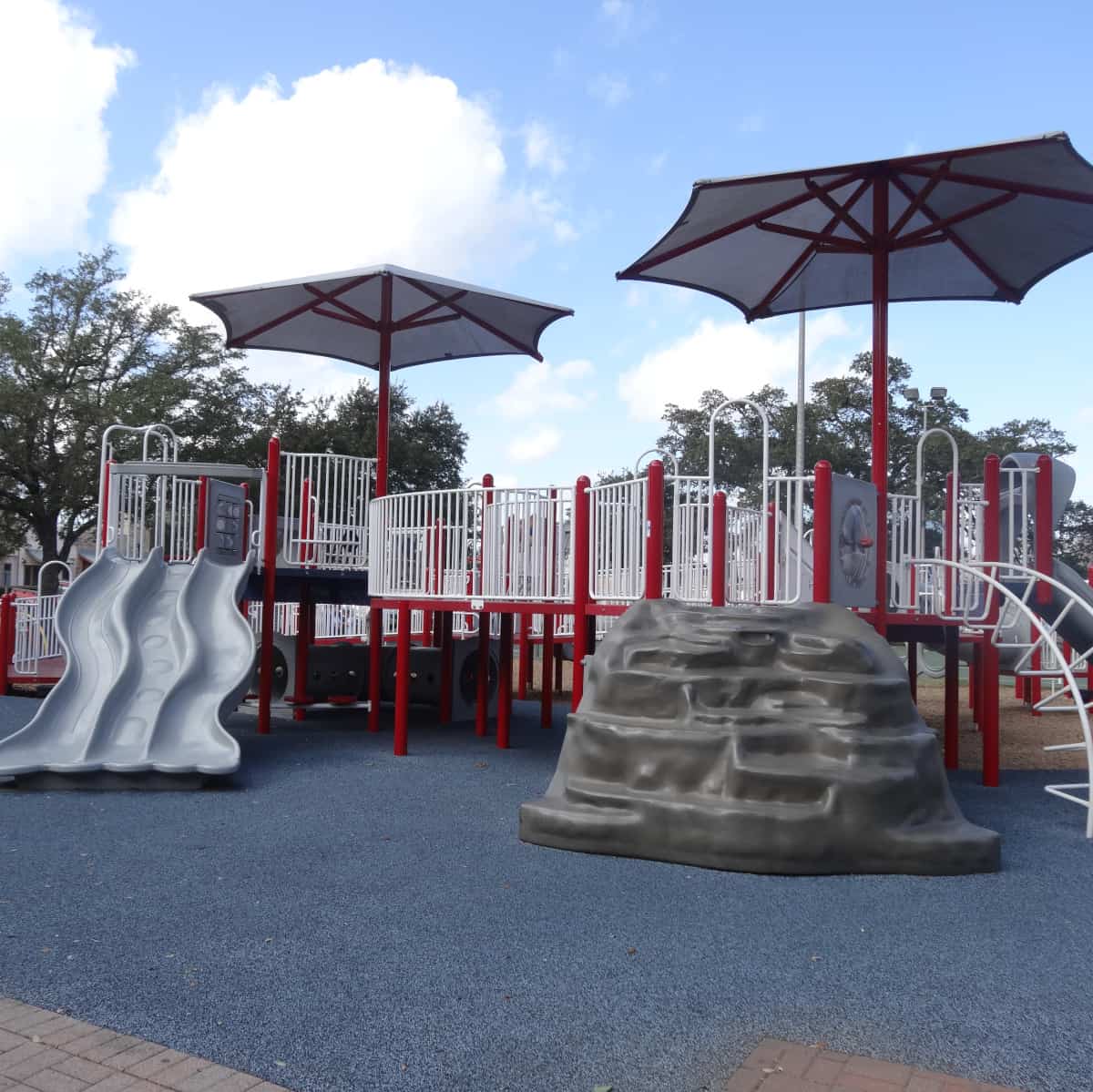 Rubber Mat (Mostly)!
The playground is large and has a lot of different features: slides, a rock wall, tunnels, monkey bars and an "obstacle course" just to name a few! There is also a smaller playground structure for the little kids that has a fire truck theme.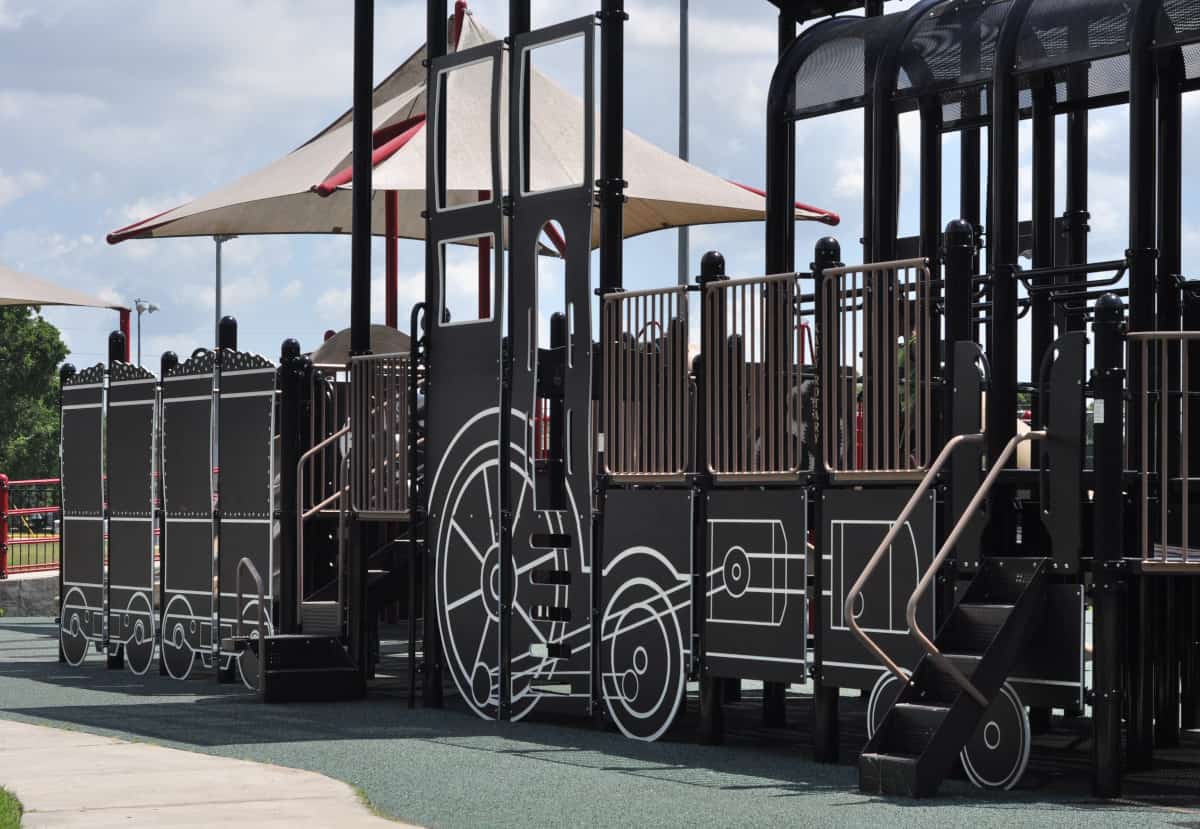 Rubber Mat!
"Train Park" is the state's largest innovative playground for multiple-impaired and profoundly deaf children. The playground is designed to feature Katy's name sake the MKT Rail line and includes ramps and swings for kids of all abilities.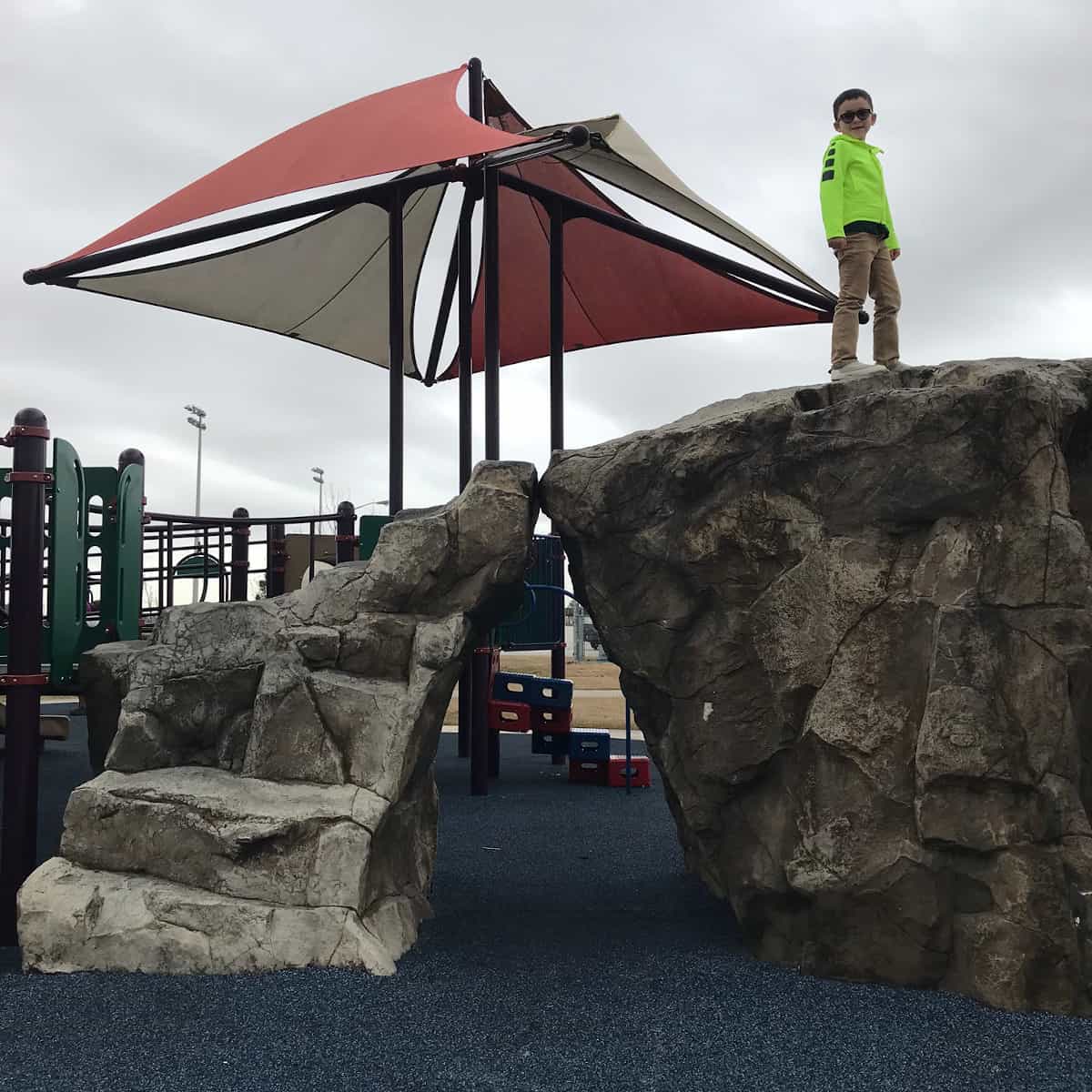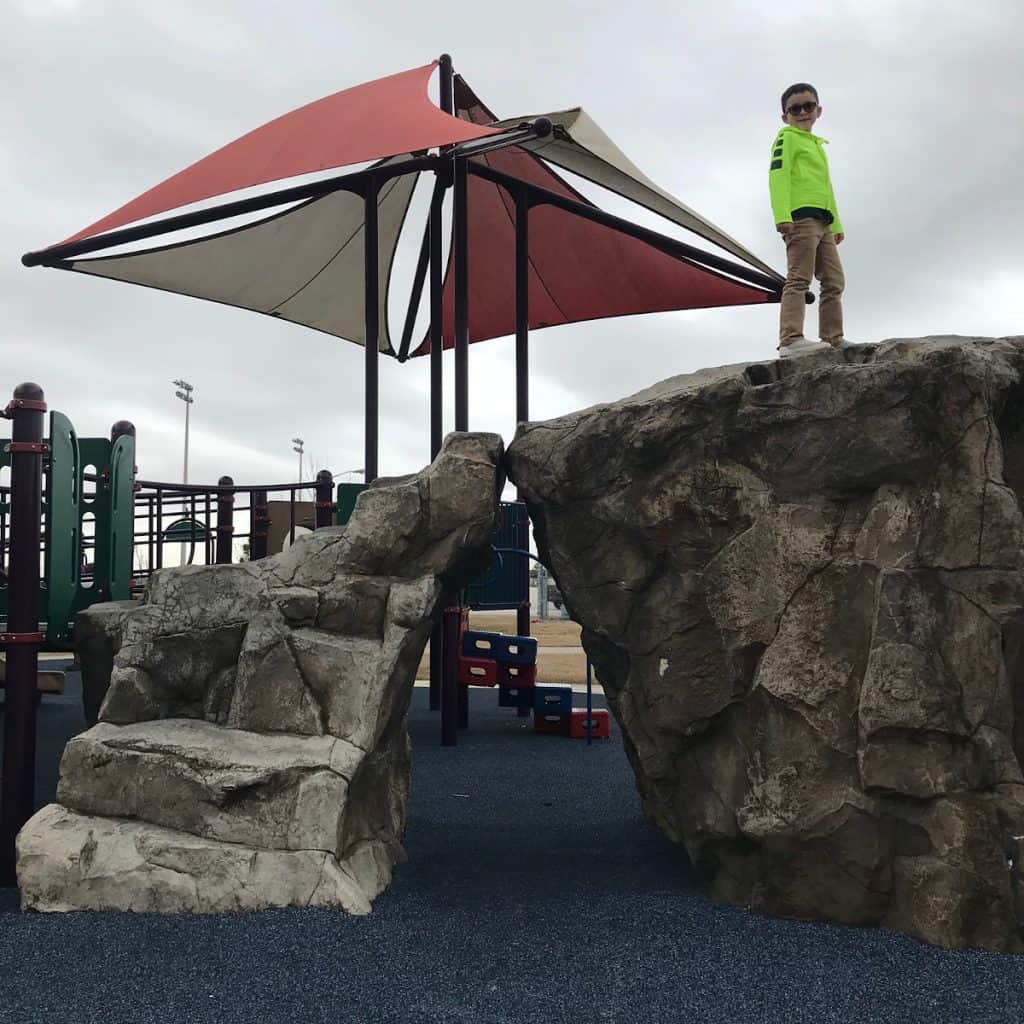 Rubber Mat!
This Humble playground is accessible for all abilities and has a rubber mat... so there is not mud and no bugs!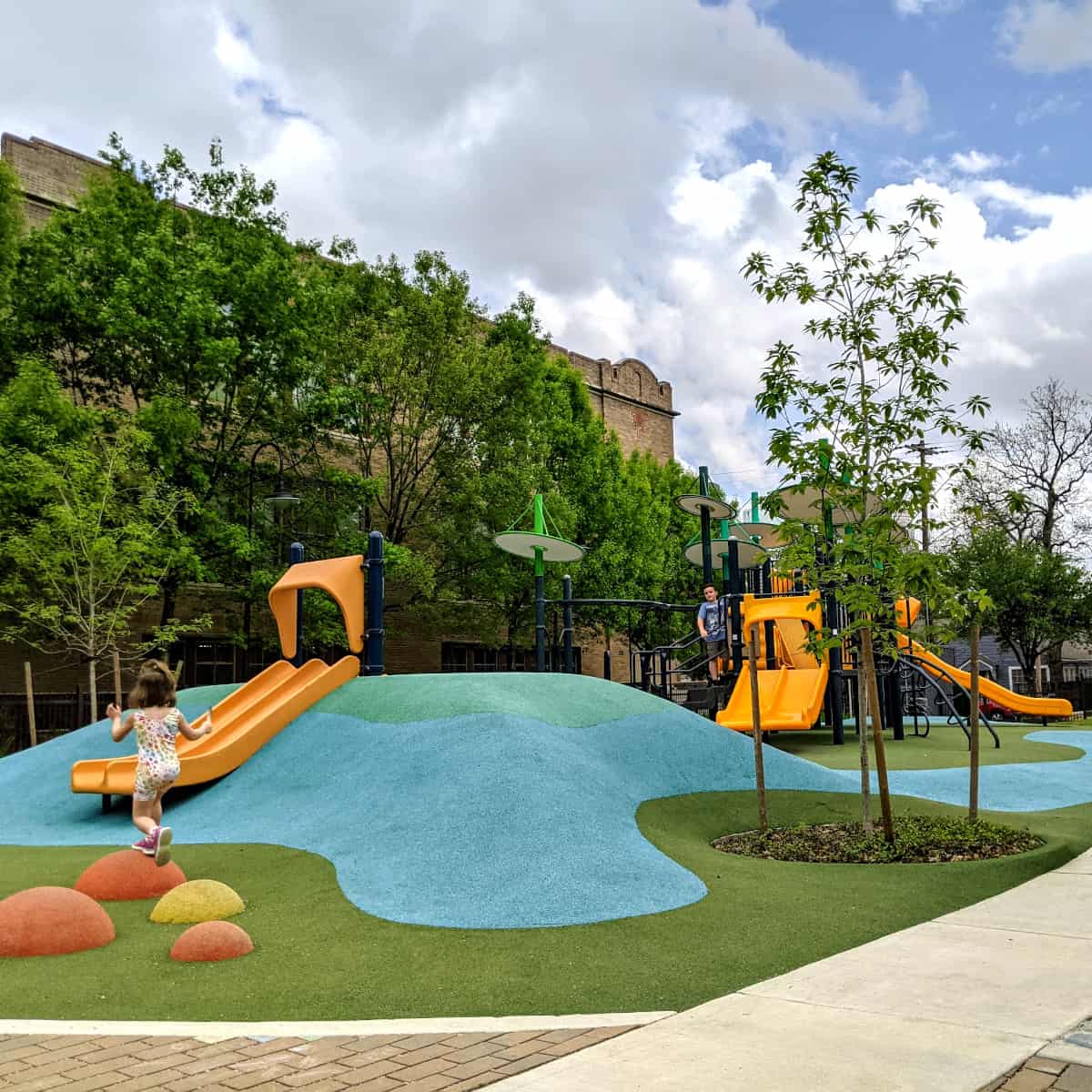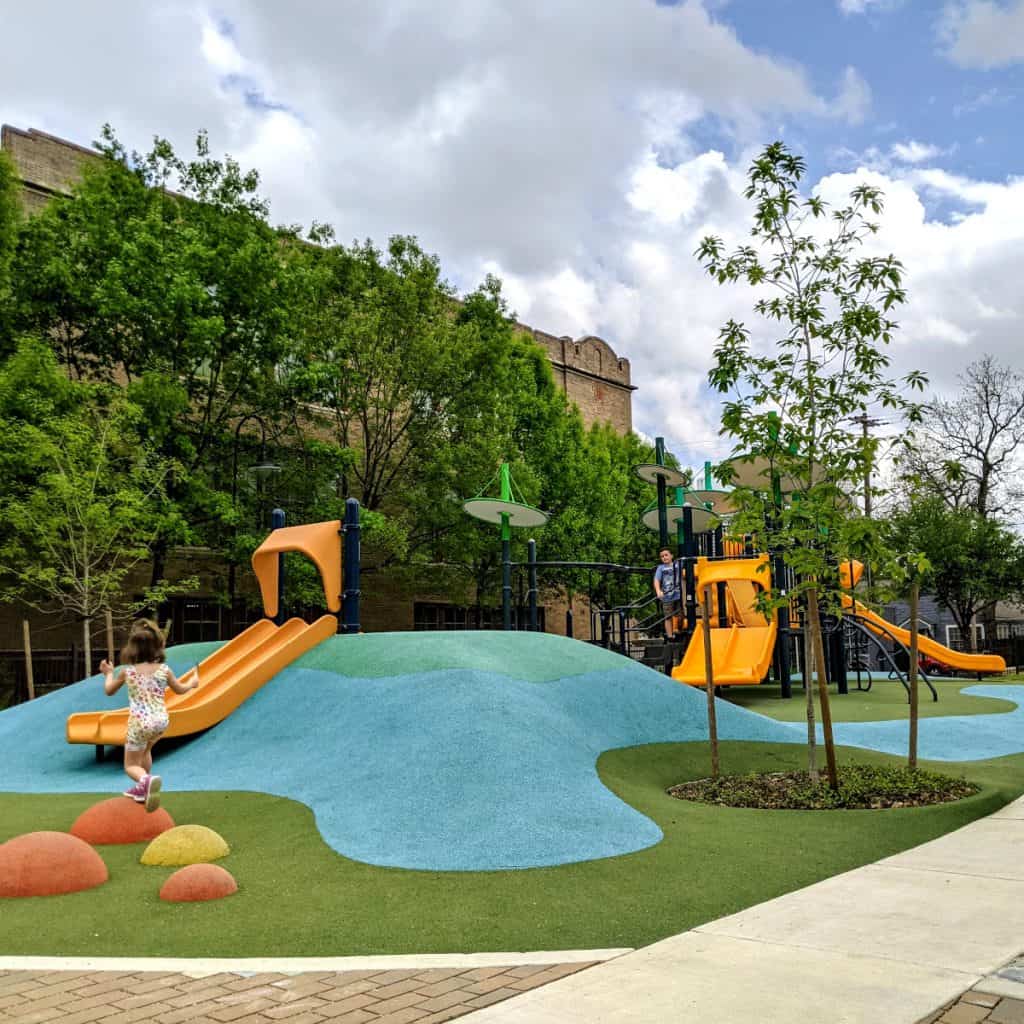 Rubber Mat!
Don't be fooled by the name... it's the old elementary school play area... but it's open as a city park now.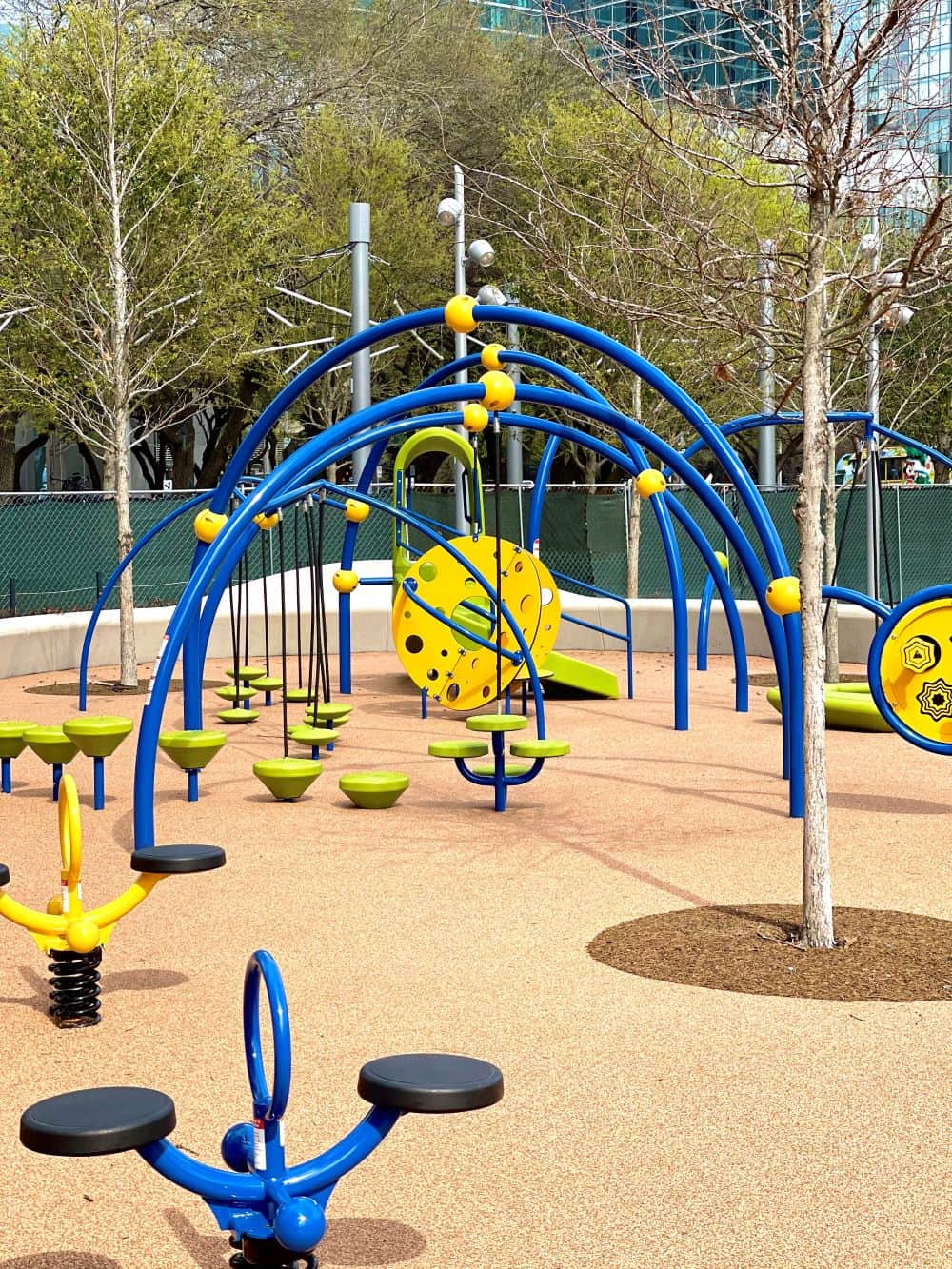 Rubber Mat!
The new playground is open and it's on a soft rubber mat. Also, the park has a lot of free programs for kids of all ages.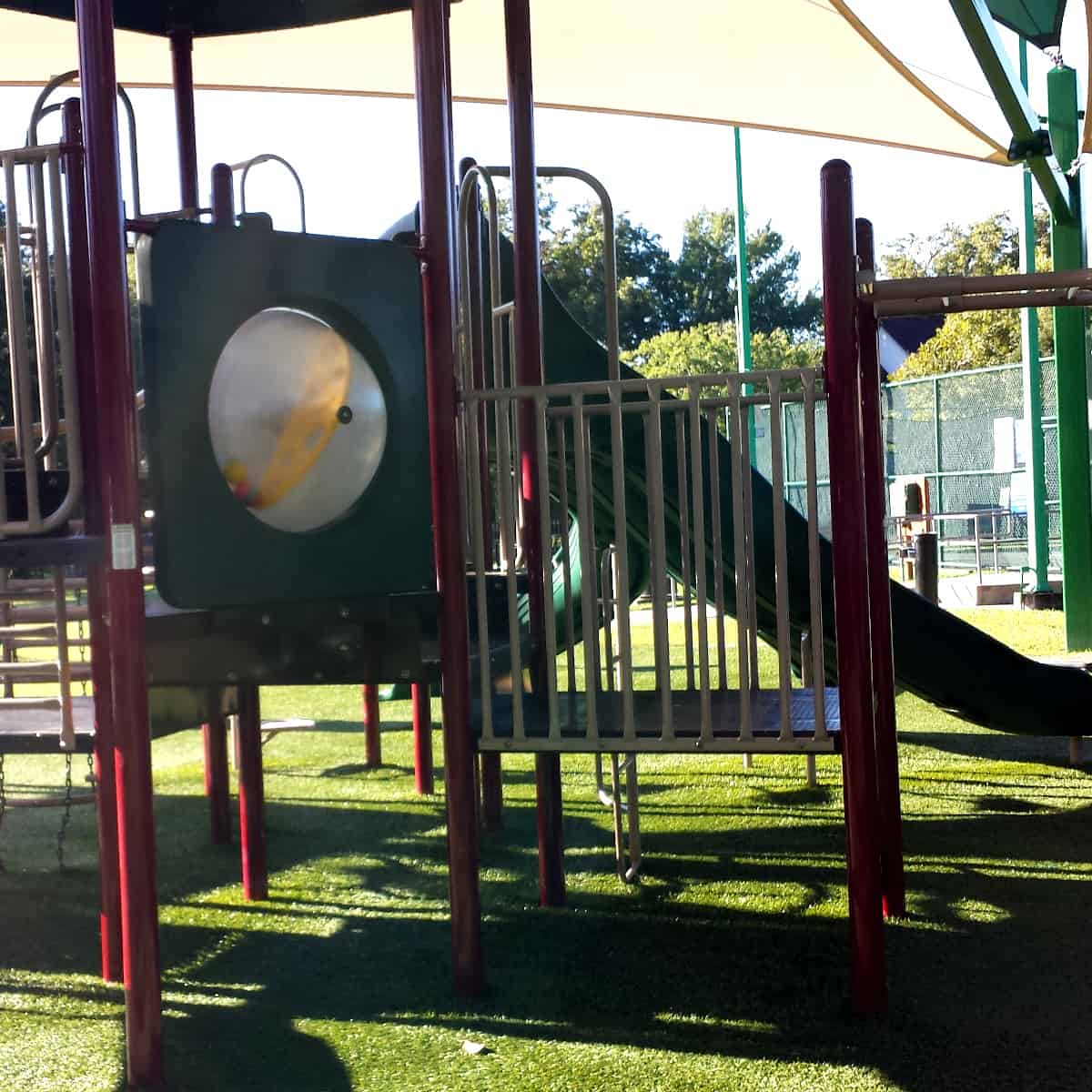 Turf!
Wier Park is in West University on Nottingham at Sunset. Here you will find play structures for big kids and little kids, picnic tables, tennis courts (reservation required) and a basketball court. This park is really quite great.
If you know of more good no mulch parks, let us know. And if you are looking for more parks (with and without dirt), find them HERE!