Isn't this an awesome thing to stumble upon?! Look at Dow Elementary Park!
Don't be fooled by the name... it's the old elementary school play area... but it's open as a city park now.
We went back recently and everything is just as cool... just the hammocks need to be replaced.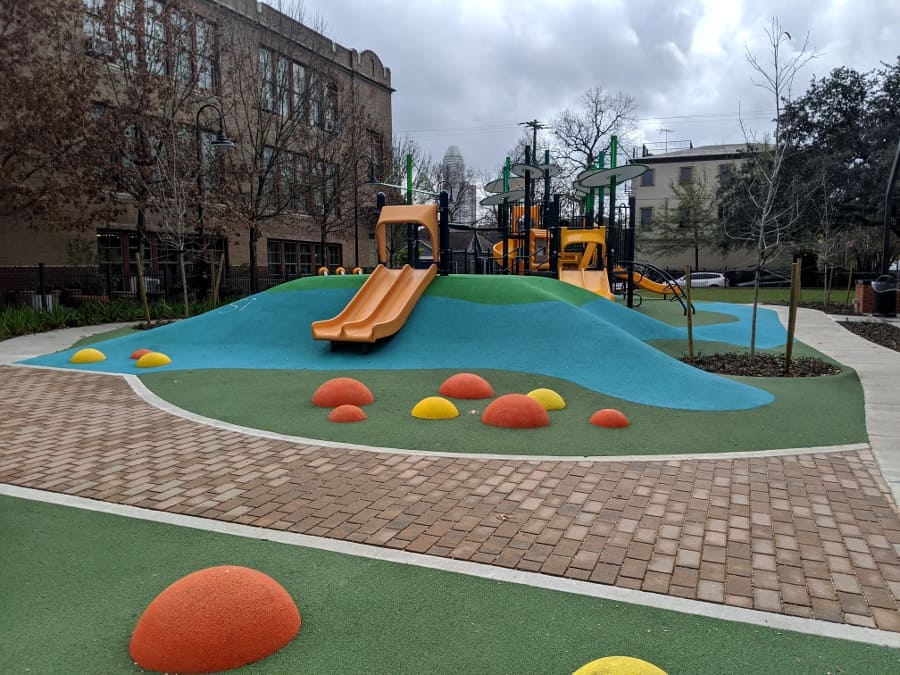 We originally found the park as we took a scenic drive from the Heights back to Montrose. I had missed a turn and was meandering back to the bayou... when out of the dark was this bright and inviting park. Lit up at night, the park was busy with school kids and parents.
I saw the old school building and was hoping to find a Spark Park sign (because Spark Parks are open to all after school hours)... but was stymied.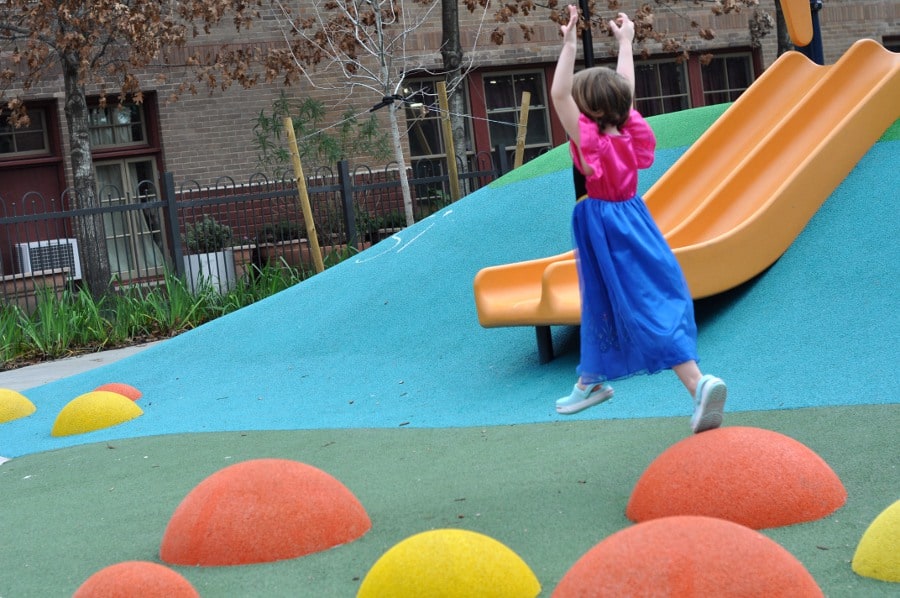 Good thing for the internet, because I was able to figure out that Dow Elementary Park is at the old school playground area… renovated to be a great public playground and the old school building is home to MECA!
So, now that we know, we've gone back over and over.
The fully fenced play area has a big, brightly colored, hill with slide... and little circles for balancing across. Behind this is a traditional play structure with slides and ladders.
The park also has a basketball hoop, hammock area, cool porch swing, game tables (with chessboards and game boards built in) and a great little picnic area. The tables are covered and are next to an outdoor fireplace and grill.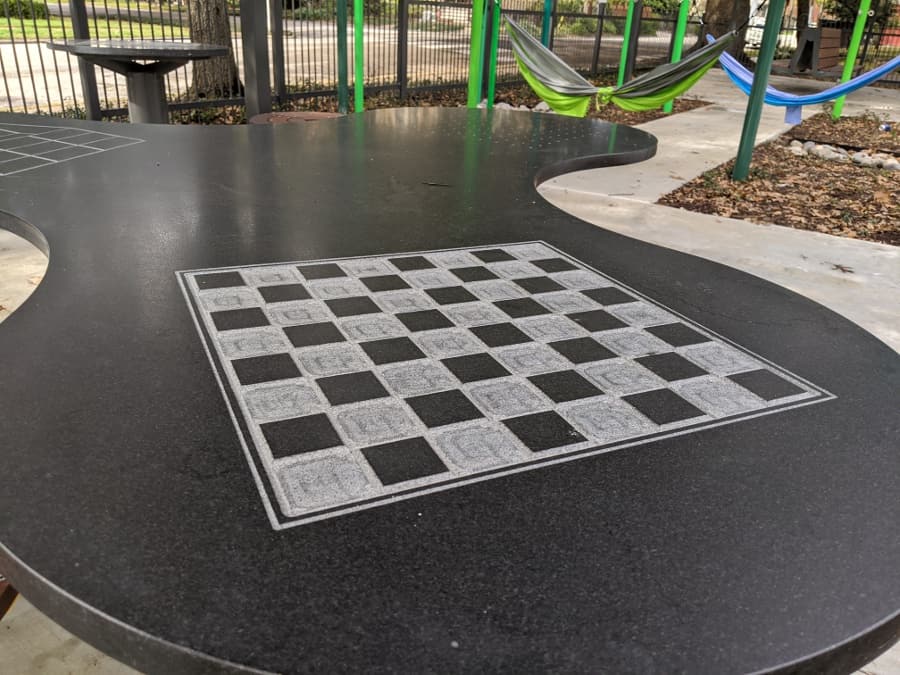 This little slice of the Old Sixth Ward is funky and cool. It's a little neighborhood between Buffalo Bayou and Washington Avenue with old houses and a view of downtown. The new HEB Buffalo Heights is down the street and there are a lot of restaurants and shops nearby. I'd personally like one of the fixer uppers!
There is plenty of free parking along the street. This park does not have a restroom and the play area has limited shade... so come prepared!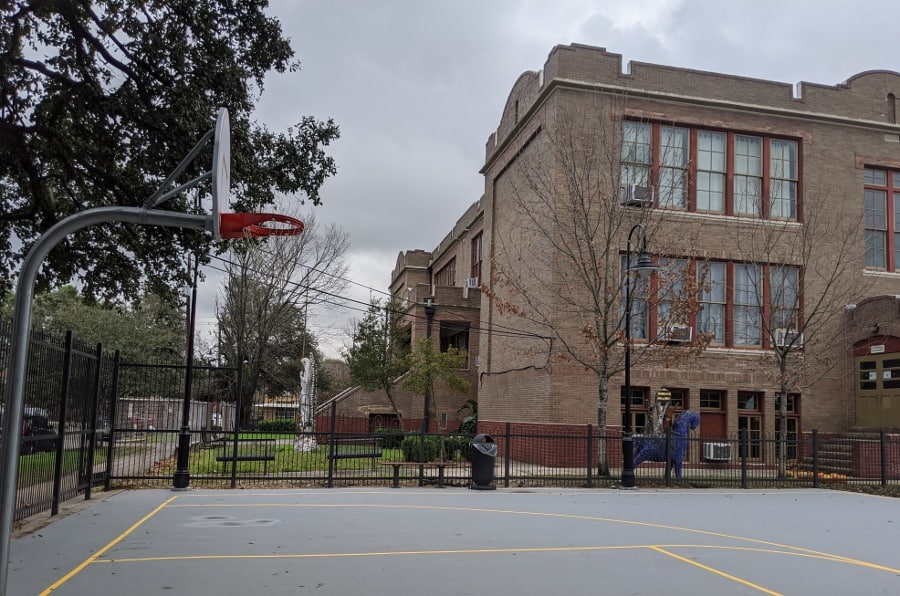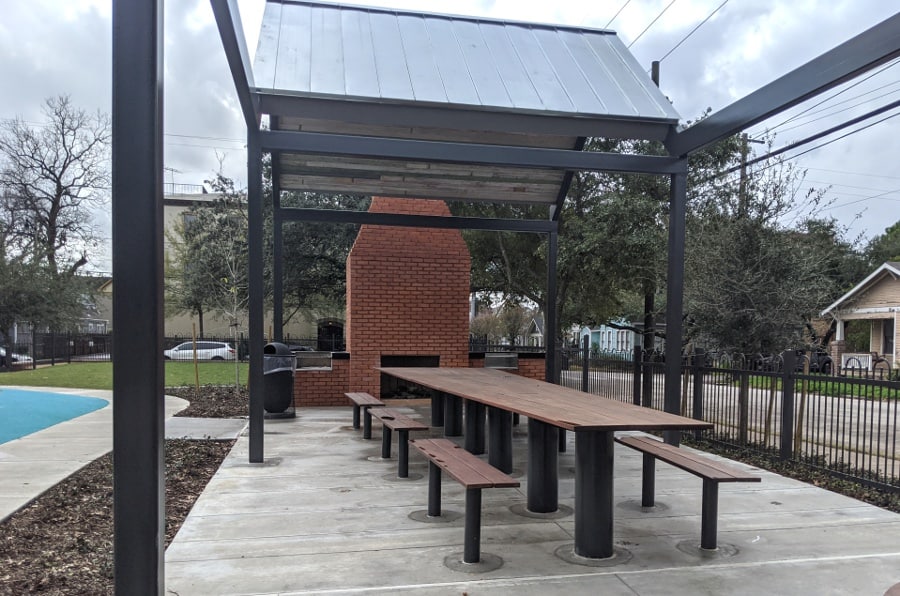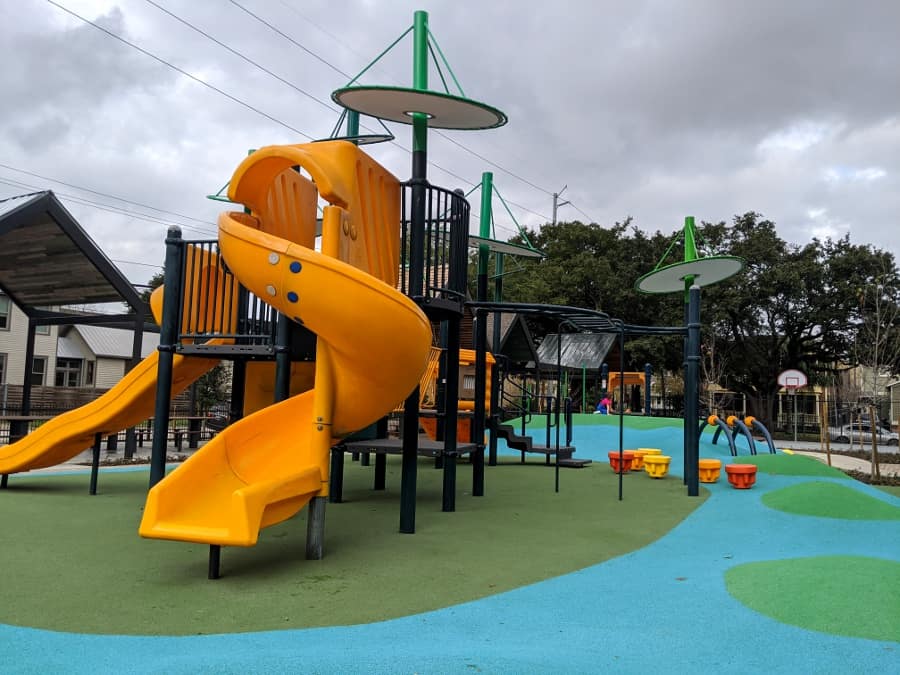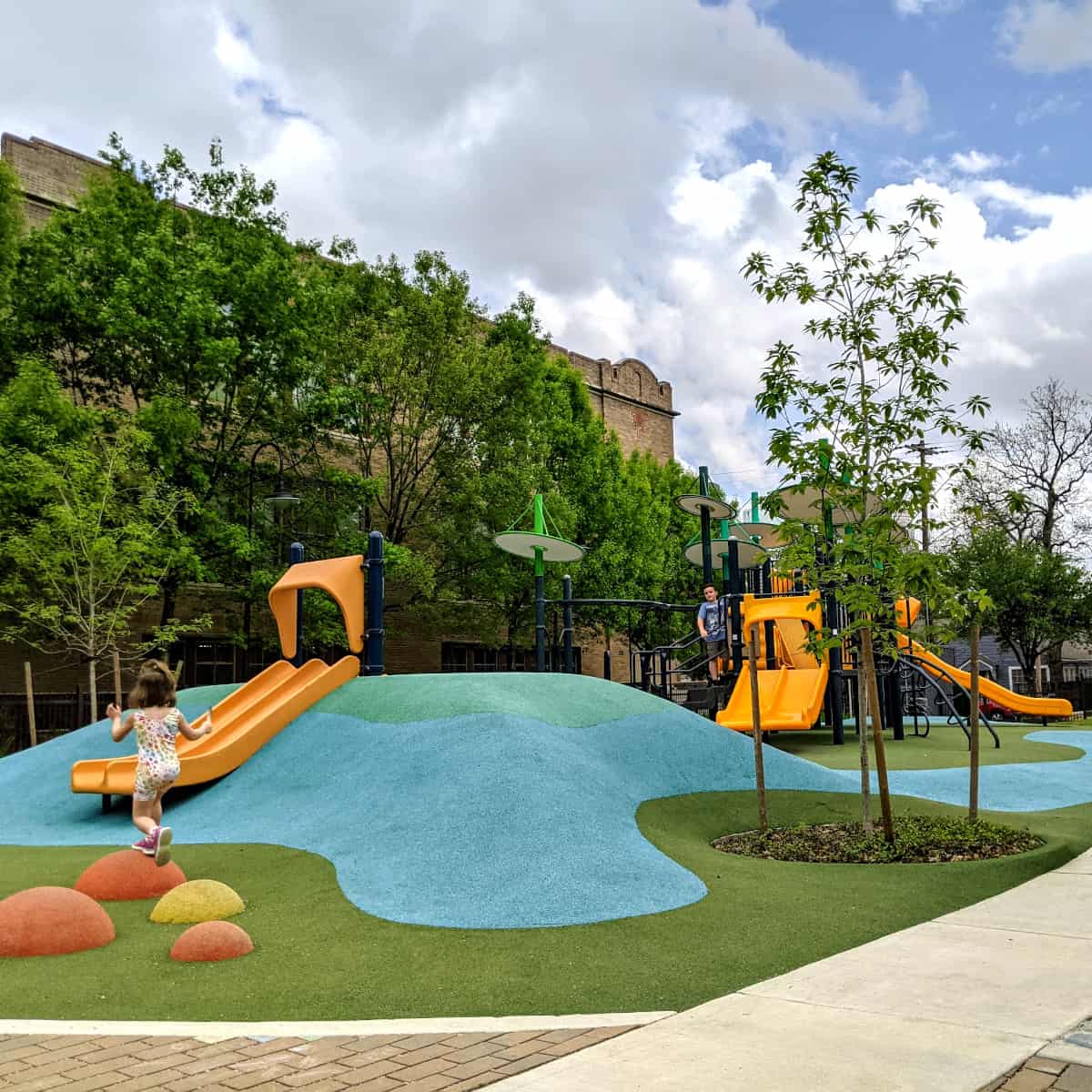 Dow Elementary Park Map:
Click the Address: 1919 Kane, Houston, Texas 77007