Just look at this Spark Park playground, open to all, at Roberts Elementary!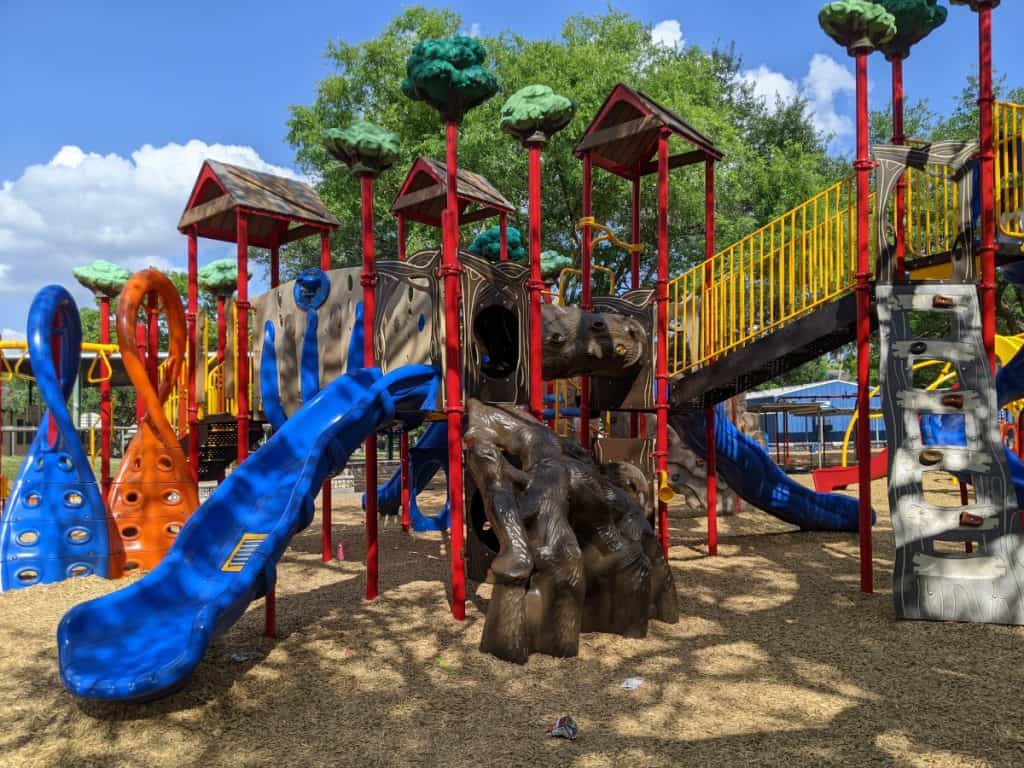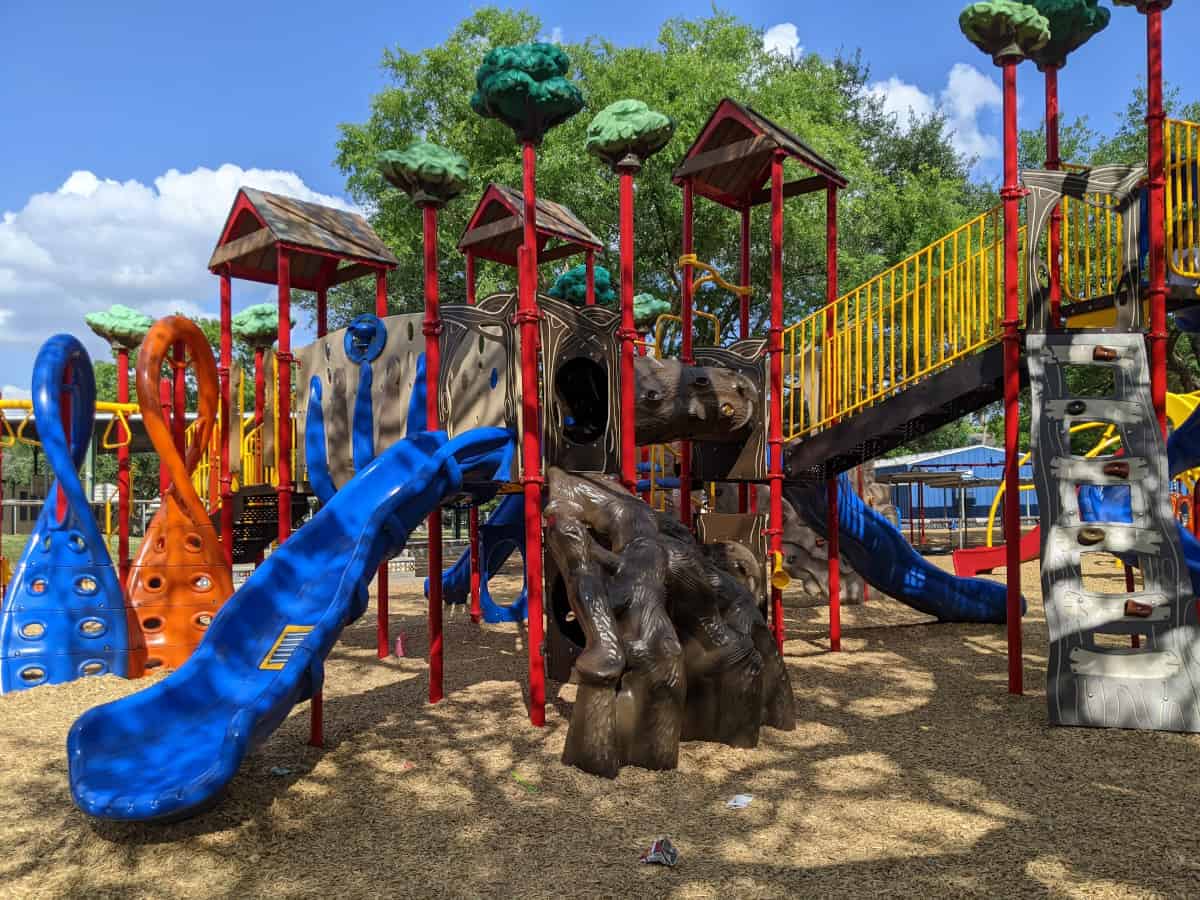 The Spark Park Program develops school parks into neighborhood parks as a way to increase green space in Houston.
Roberts Spark Park gates open after school activities end and throughout weekends, holidays, and summer months for everyone to enjoy.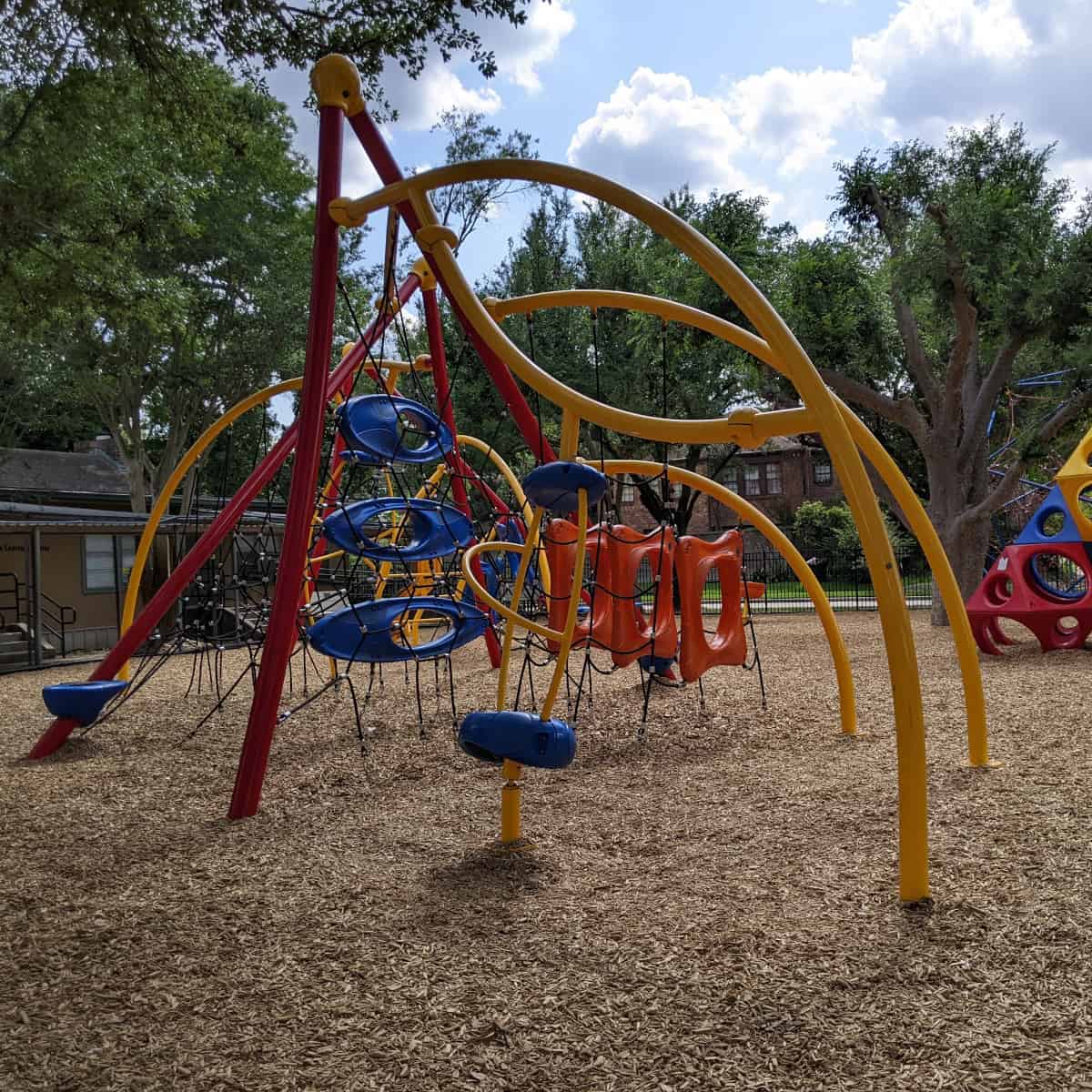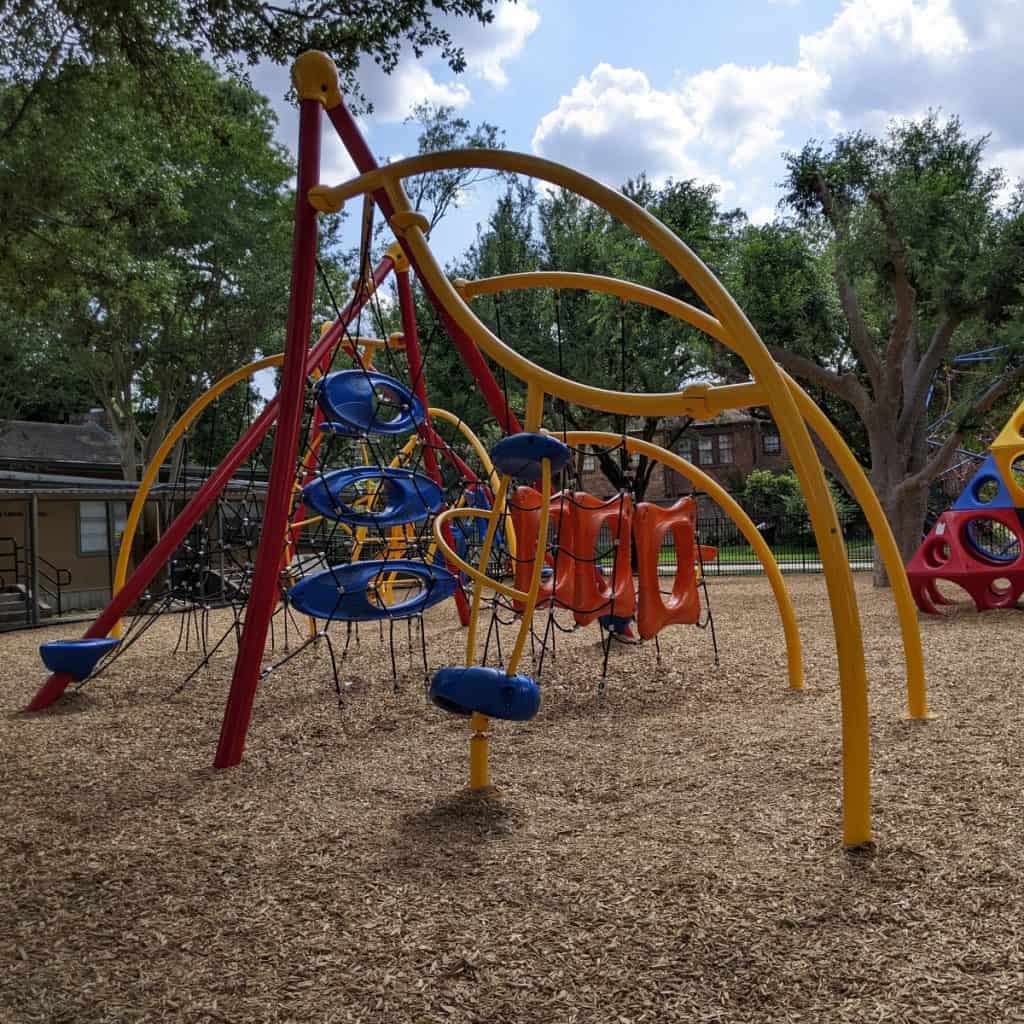 The Roberts Elementary Spark Park has a big spiderweb, a rope obstacle course, swings, bouncy balance beam, traditional (but really good) play structure and a little kid area.
Plus there is a basketball court, gaga ball court, sports field and disk golf. Bring some basketballs, soccer balls or frisbees.
This park is probably the busiest Spark Park park I've seen... with families playing and riding bikes and playing ball during the weekends.
Roberts Elementary Spark Park is fenced in and there is free street parking (but not on Greenbriar). Just check the signs before you leave your car.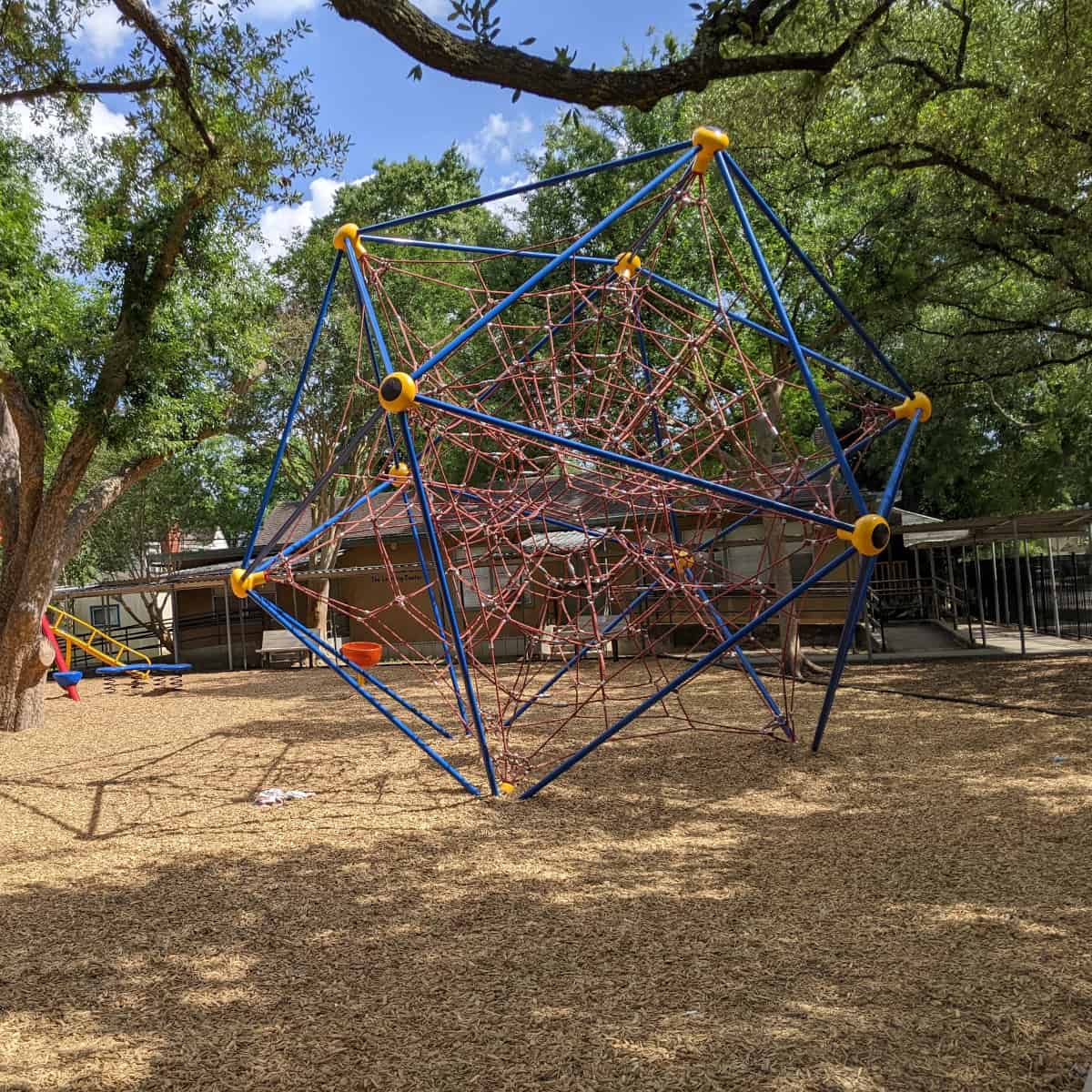 There are no restrooms but a bunch of restrooms are nearby on Holcombe.
For more to do around Houston with kids, go HERE for a long list of free activities! The list includes lots of parks and a lot more!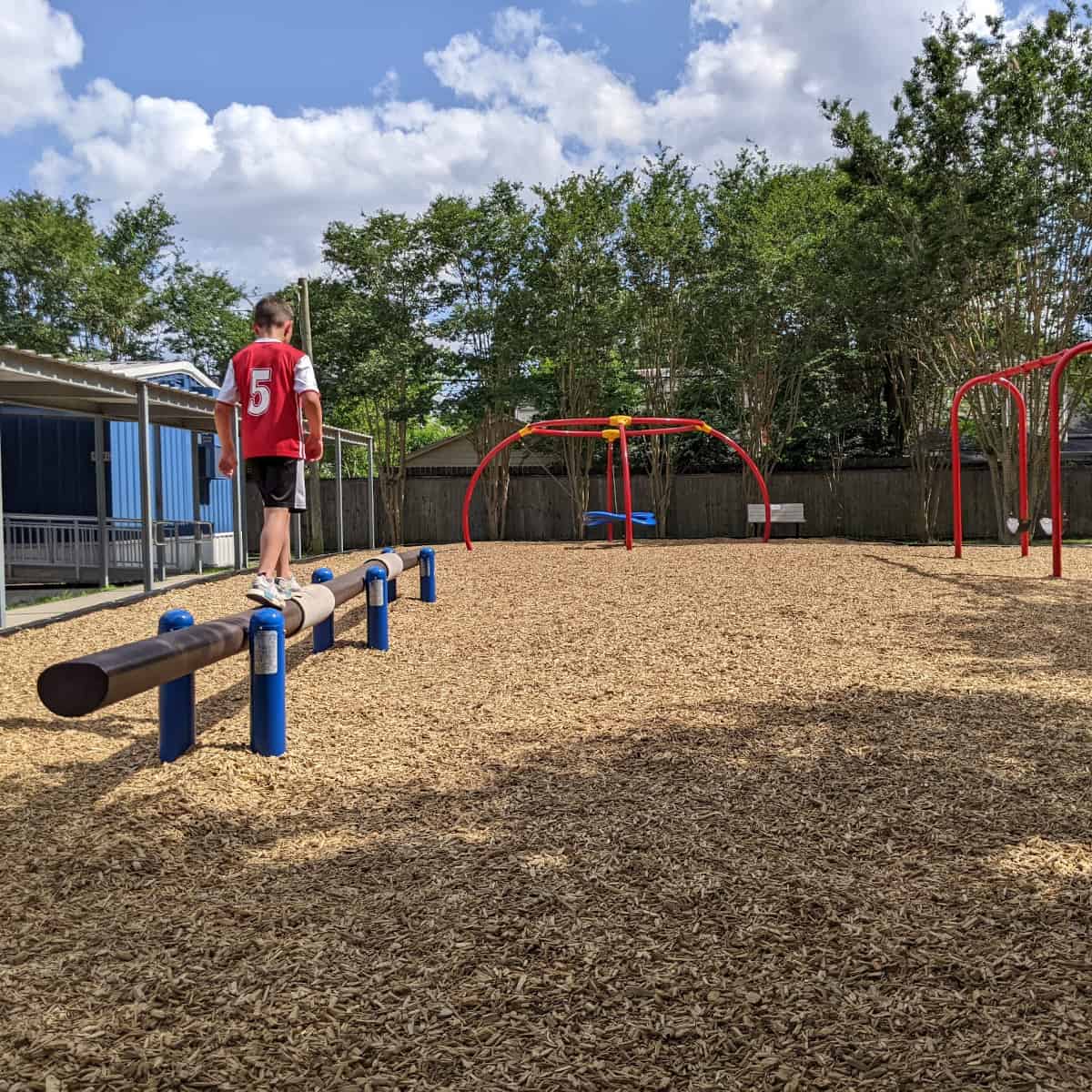 Address: 6000 Greenbriar Dr, Houston, TX 77030
And find more Houston area parks!