See the latest post HERE!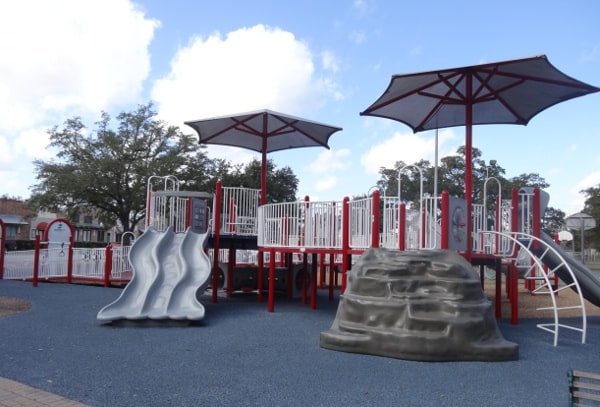 Address:
512 2nd Street, League City, TX 77573
See the latest post HERE!
If you know you're going to be near League City you should plan to make a trip to League Park. Although it is almost hidden from the road, this is a great park that has plenty to do!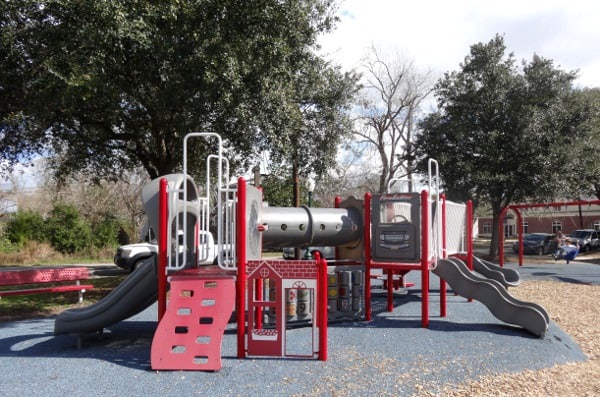 The playground is large and has a lot of different features: slides, a rock wall, tunnels, monkey bars and an "obstacle course" just to name a few! There is also a smaller playground structure for the little kids that has a fire truck theme.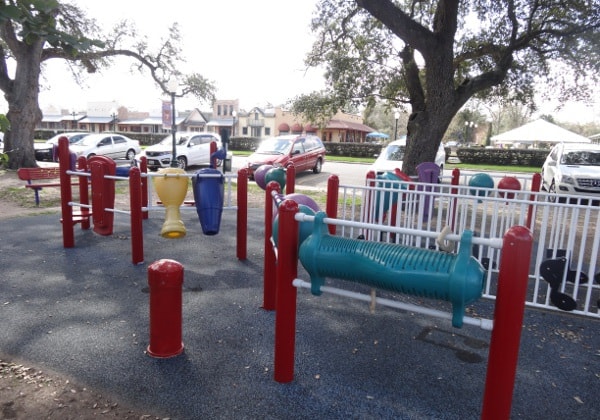 Nearby are swings and a music center. The music center has lots of instruments the kids can bang on as well as large musical notes on the ground. Be sure to jump on these to find out what happens!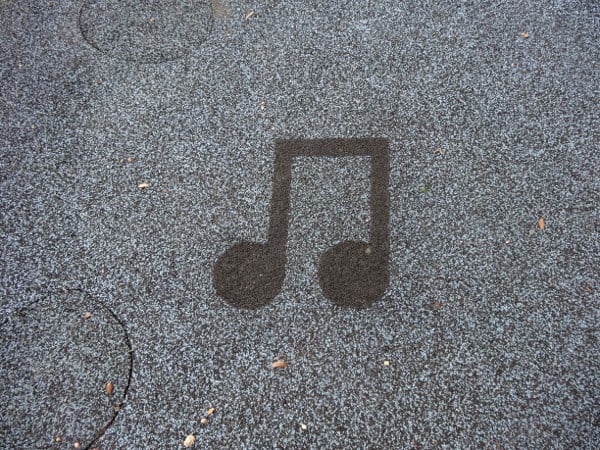 Next to the playground is a basketball court and a covered picnic pavilion. Behind the pavilion are the water fountain and restrooms. The restrooms were clean and well-stocked during our visit.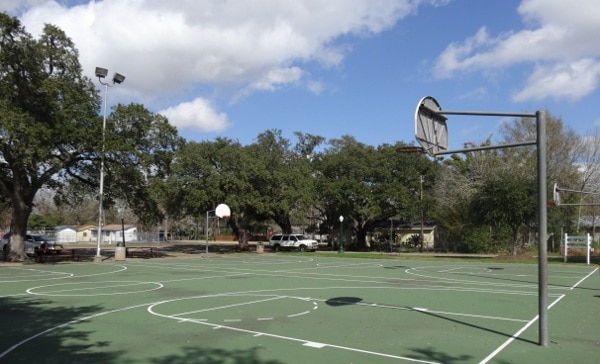 If you head toward the front of the park you pass a small wishing well (which isn't actually a well so you don't need to worry about little kids falling in) and a railroad car. Although you can't actually go into the car the kids can play on the outside and spin the wheels. We were even lucky enough to see a train pass by on the nearby railroad tracks during our visit!
A bit further up is the koi pond, followed by a nice gazebo near a fountain. It was a little hard to see the koi because the water was murky, but there were plenty of turtles out sunning themselves on the rocks.
The park is not fenced, but the playground area is far from the busy road at the front of the park. There was not much traffic driving beside the park, and most of that seemed to be people who were coming or going from the park itself.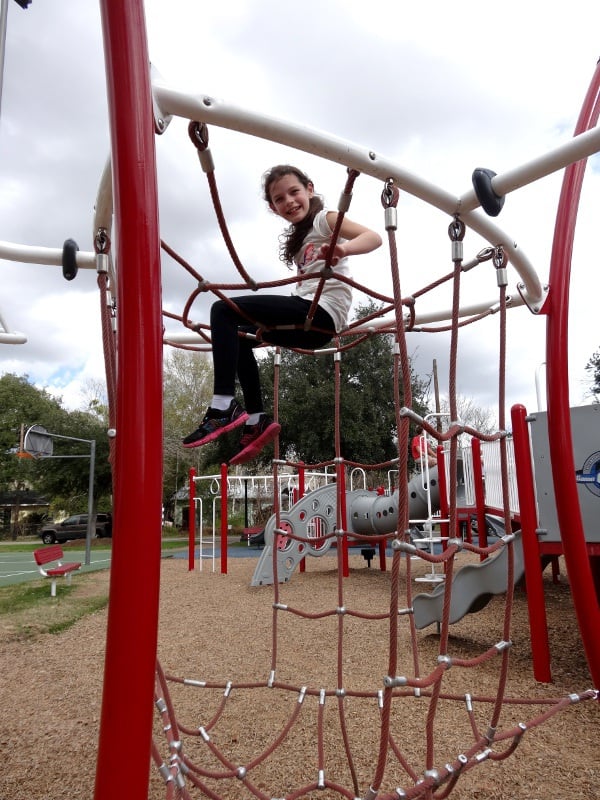 Because the playground itself is set back so far from the road it may seem a little isolated, but there were lots of people around on the weekend that we went. If you're planning to go on a weekday there should still be people around because the Park Administration offices are located here too.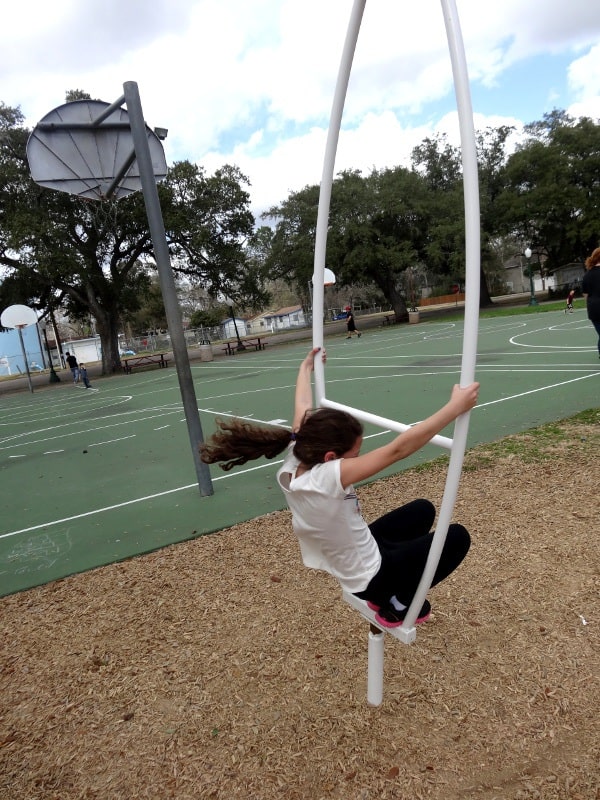 We had a great time playing at League Park and I hope you have an opportunity to check it out too! If you do go, just be aware that the Sweet Life Confectionery is conveniently located just across the parking lot so you may have to stop by for a treat!