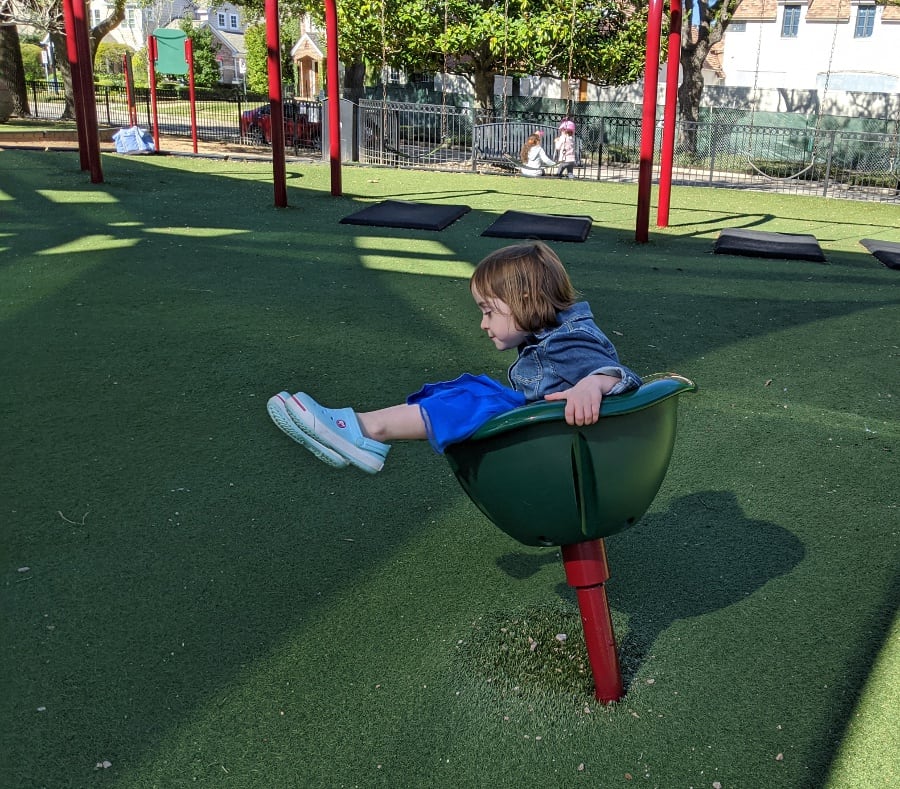 Address: 3012 Nottingham St, West University Place, TX 77005
Wier Park is a small park with two great play areas. The bigger play structure has a lot of cool features for the big kids... but I really like all the things to do at the little play area.
Instead of just a boring little slide and ladder, the little kids get swings, pretend restaurant, small monkey bars and a play structure with an angled rock wall and fun climbing features.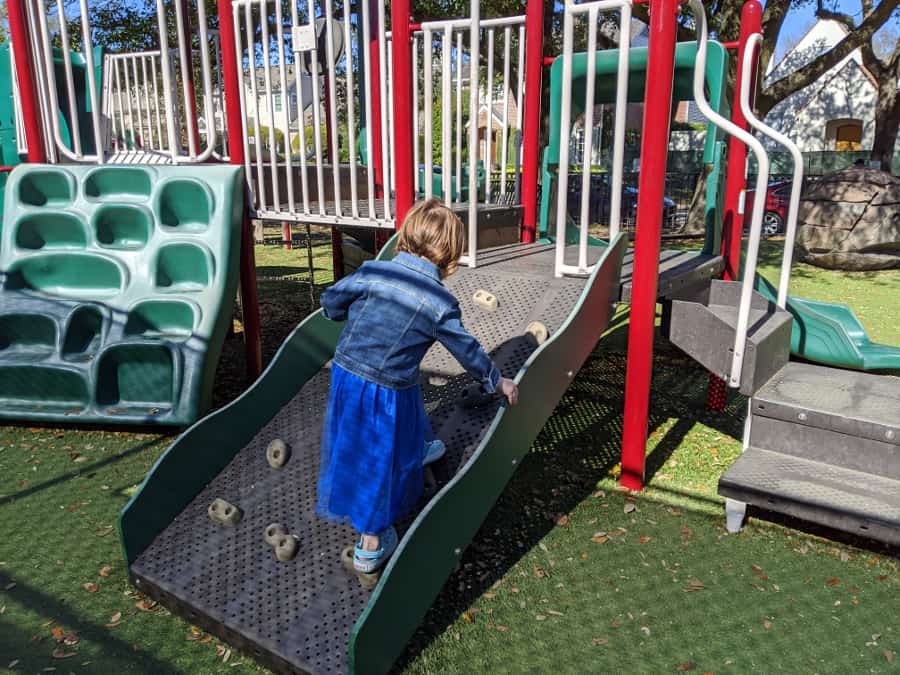 That said, the big kids have it pretty good too. Their area has more swings, spinners and a big play structure with a spiral staircase ladder and an unusual chain ladder. And this play area is well shaded.
The park also has picnic tables, tennis courts (reservation required), a basketball court and free street parking. Everything is mud free because of the turf ground covering.
Look at the pictures below. (Or look at our old Wier Park pictures and see just how much has changed in our family, HERE!) This small park has a lot to do!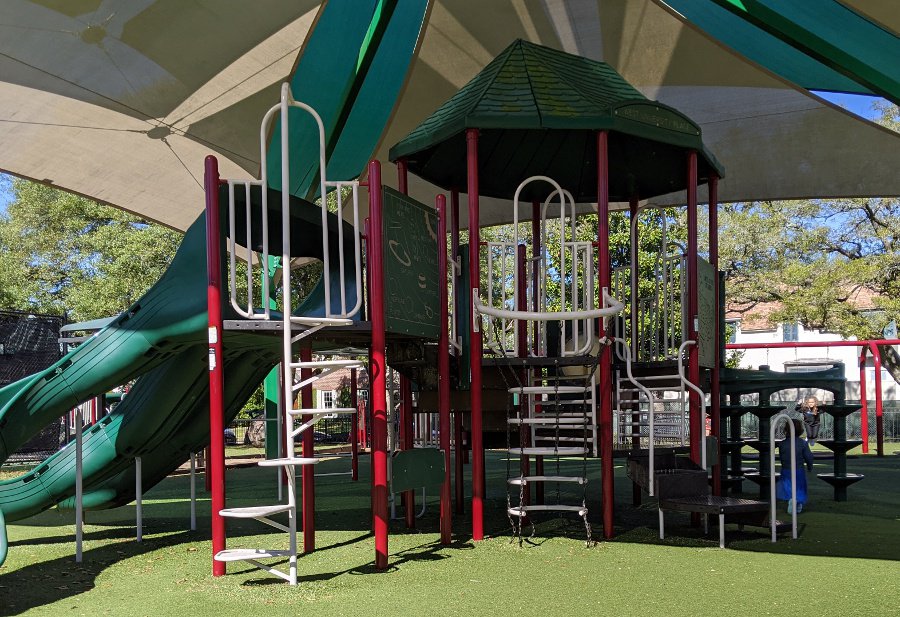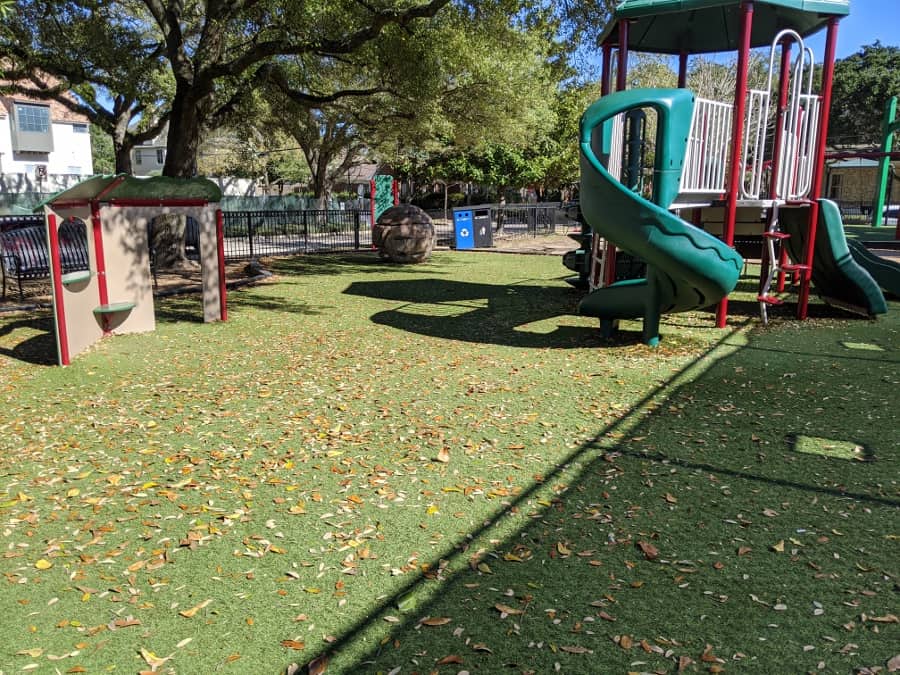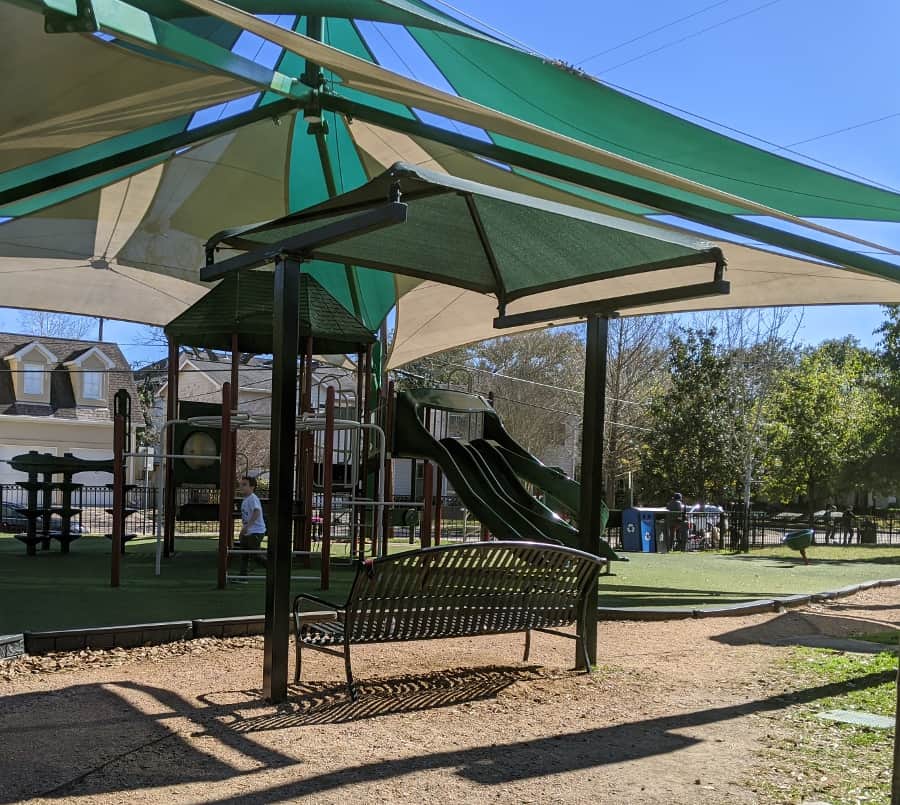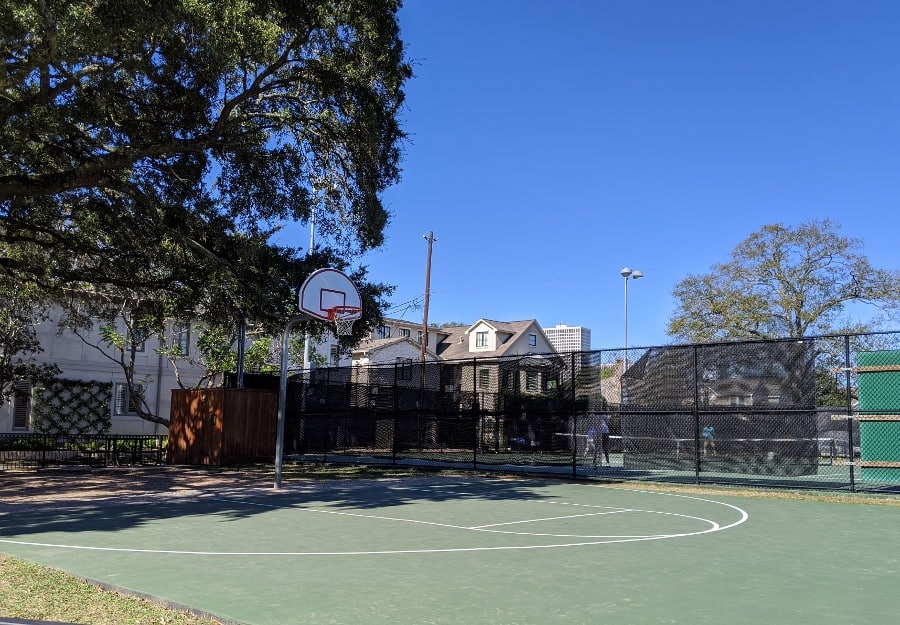 Find more Houston area parks: