After a long hot summer, it's time to enjoy the patio! We're compiling a list of family friendly Houston restaurants, with great patios... that are not too loud and not too close to traffic. Click the links for more pictures of each restaurant.
Our favorites are below... and tell us what to add!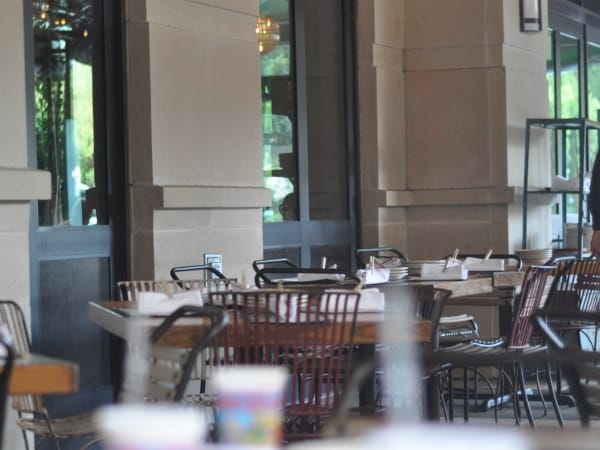 1.
Punk's Simple Foods
- This place is both casual and sleek... and is fun for parents and kids. Sit on the patio by the courtyard and the kids can run while you wait for your lunch.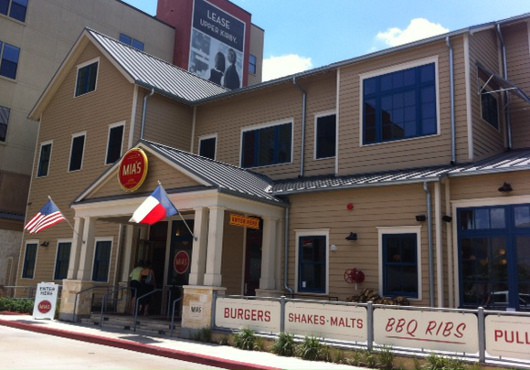 2. 
Mia's Table
- This family friendly restaurant has a wrap around porch where you can enjoy the cool weather... or sit inside right by the big glass doors that open to the patio.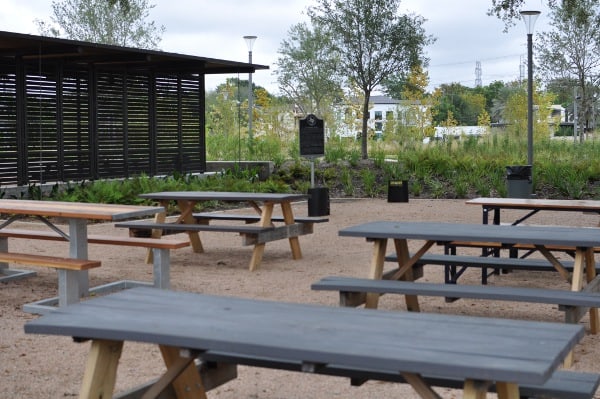 3. Ivy and James at Evelyn's Park - There is room to run and food that looks nothing like park food! Ivy and James is right in Bellaire's Evelyn Park and serves up a good food. Sit outside and let the kids play. (Just know that the busy Bellaire Blvd is along the border of the big park, so you do need to watch the kids!)
NOW CLOSED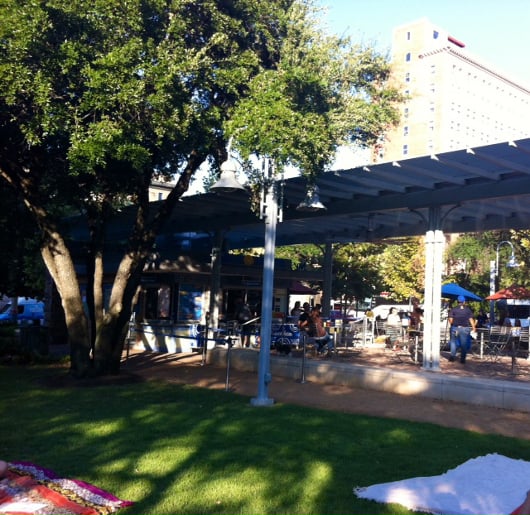 3.
Niko Nikos at Market Square Park
- Right in the shadows of the skyscrapers is Market Square Park. In the middle is a small Niko Nikos and a great pergola and patio. The kids can run through the grass while the food is prepared.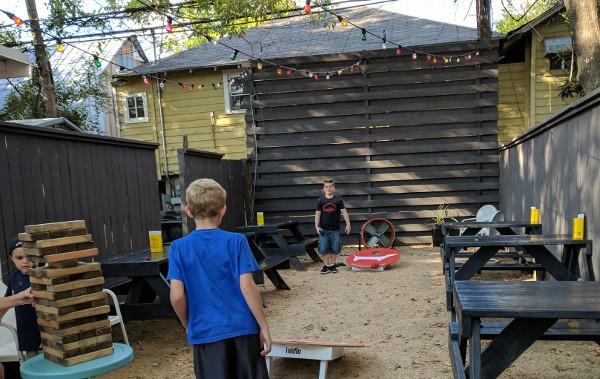 4.
Good Dog Houston
- At the Montrose location you can find fancy hot dogs, lots of board games and a small patio with lawn games!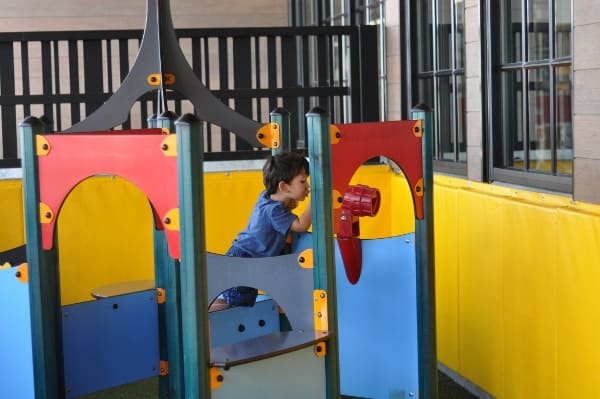 5. Table 57 - This is the perfect spot for younger kids. You can sit on the fenced off patio and let the toddlers play in the small play area. Plus, kids eat free on Thursdays.
Now closed!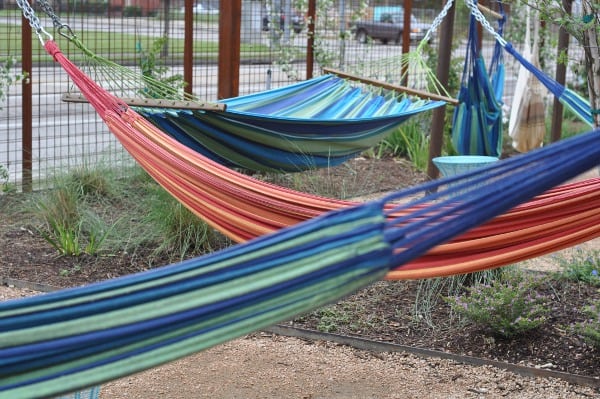 6.
Luigi's Pizza
- This restaurant has one of the the very coolest patios, is kid friendly… and is also half beer garden. Order pizza and relax on the fenced off patio... full of hammocks. Just go early before the beer garden gets busy!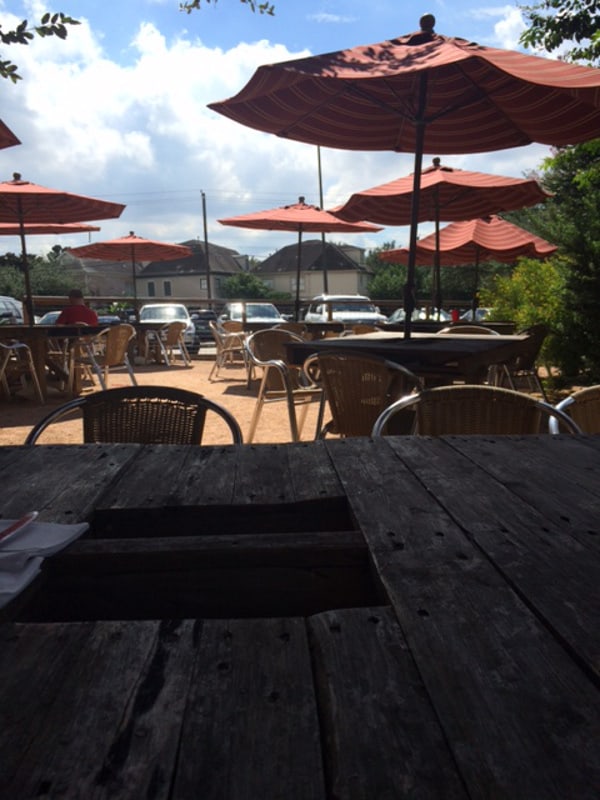 7.
Buffalo Grille
- Eat breakfast all day (and lunch too) at the patio on Bissonnet.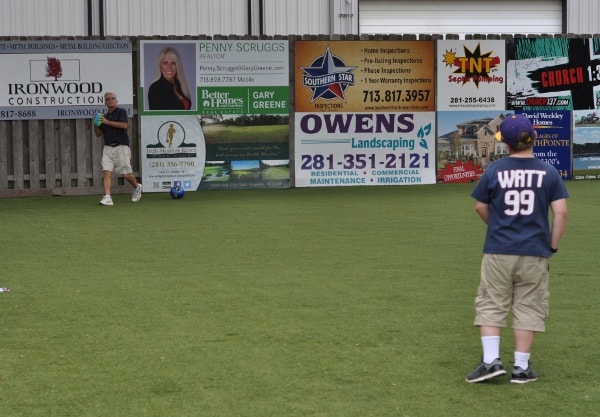 8.
Frey's Backyard - If you have not guessed already, Frey's has a great backyard! You order at the counter and the food is delivered to your table. In the back you can sit at the picnic tables and look out at the backyard... full of footballs and soccer balls
Now Closed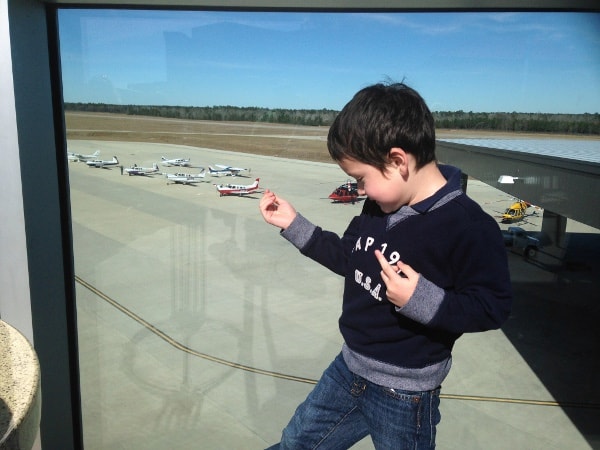 9.
Black Walnut at Conroe Airport
- Oh, this place is good for little aviators! The Black Walnut Cafe in Conroe is located inside the Conroe-North Houston Regional Airport! Go inside the airport, ride up the elevator and eat lunch as you watch the planes and helicopters from the patio.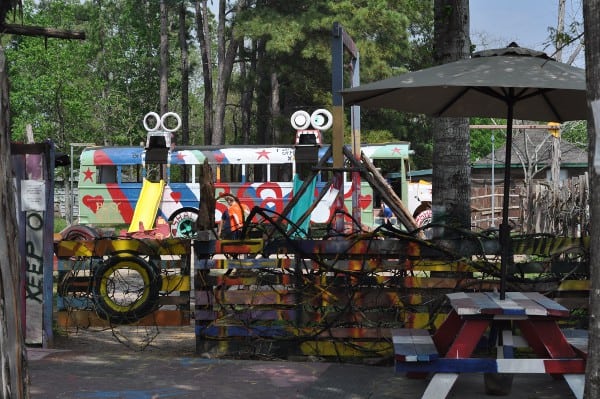 10. The Shack - This patio has a playground with tires, tire swings, big old bus and slides… plus, lots of picnic tables for the parents. See the pictures HERE.
Closed!