Address:
1312 W Alabama St, Houston, TX 77006
Good Dog is a good family restaurant. We reviewed it before... but on our last visit, we loved it even more!
Not only are there all kinds of hot dogs, but there are board games, lawn games and sports games at this casual and sleek Montrose bungalow!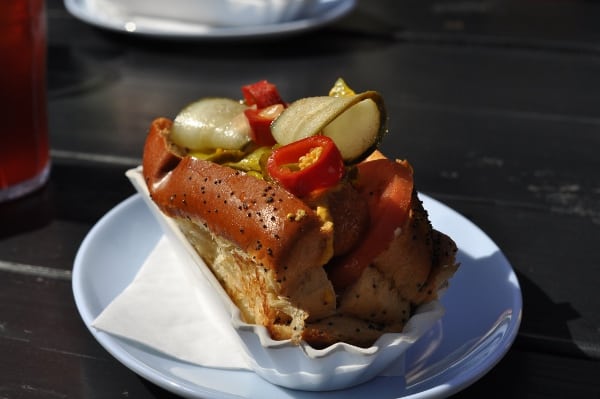 We took a couple extra kids on our last visit and as we watched the Astros on the TVs, the kids moved from boardgame to board game.
First it was Hungry Hungry Hippo and then Sorry and then Checkers and then cards... and eventually we even moved outside for giant Jenga and corn hole. In the middle of it all, I heard our young guest say that she really really liked Good Dog.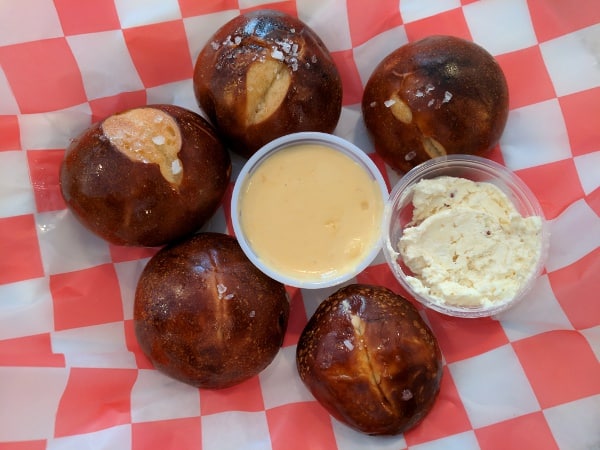 At this restaurant, you order at the counter and take your seat at a picnic table, small table, the bar or on one of the patios.
The menu includes a whole bunch of hot dogs and also some salads, fish and sandwiches. The hot dogs come with all sorts of creative toppings. (My favorite is the Chi-Town... and with the tofu dog.)
Good Dog has a free parking lot across the street. The restrooms are clean and have a small changing table.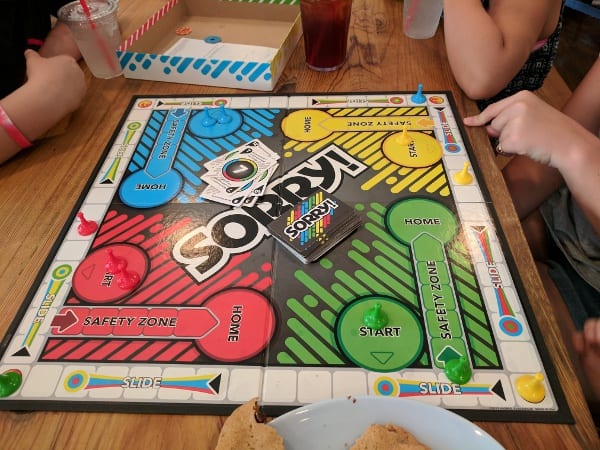 Take a look at the pictures and check out this restaurant in Montrose!
For parks, museums and things to do in Montrose, with kids… all within walking distance of Good Dog… go HERE!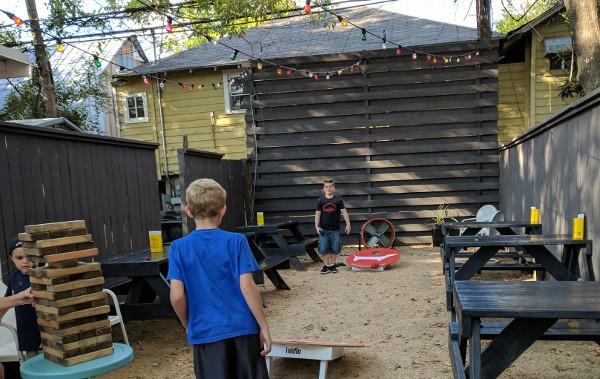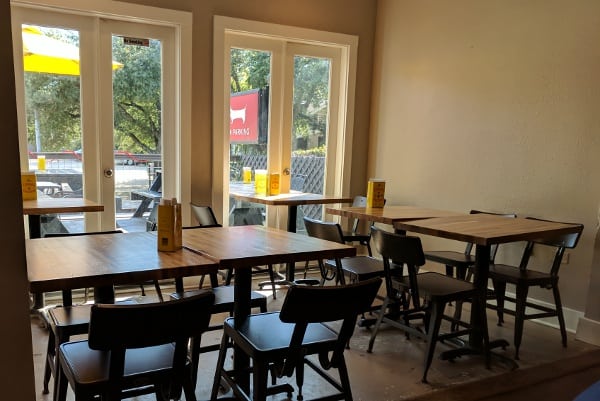 Find more Houston area restaurants: