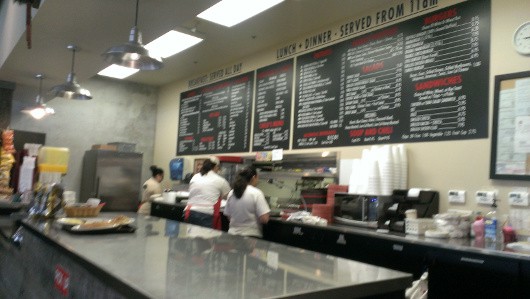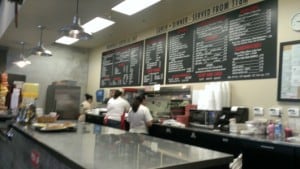 Address:  Academy & Bissonnet and Voss & Woodway (We visited the Bissonnet location.)
Cost:  $
Appropriate Age:  All Ages!
This is Jill, covering for Juliette while she is on vacation! I'm looking for the best Houston restaurants for kids.
We drove by Buffalo Grille approximately 100 times before stopping in. It is located in a strip mall in West University and I never imaged that it was a hoppin hang out. On the 101st t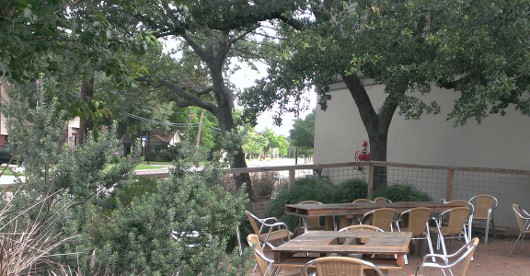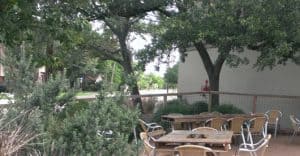 me past the restaurant, we pulled over to meet some friends. It turns out that Buffalo Grille is a greasy spoon where you order at the counter. And it is always packed.
At 8:00 in the morning, the tables are full of friends meeting for coffee, business men and women having breakfast meetings and parents with kids. There are stacks of high chairs and a nice patio that we have dubbed the children's section.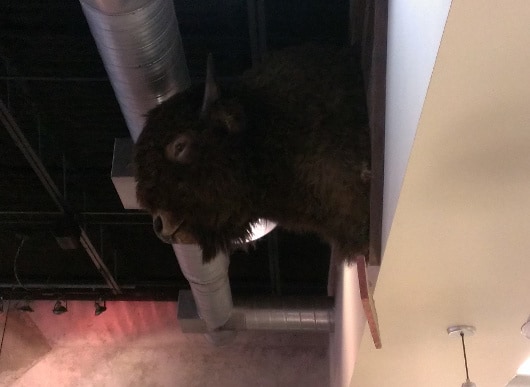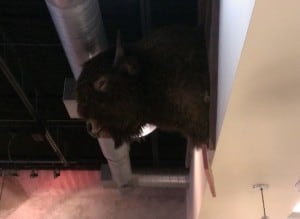 Buffalo Grille has all the breakfast items you could want. We like the hashbrowns, pancakes and eggs that are each giant.
My favorite is the self serve coffee and iced tea that may pack more caffeine than anywhere else in Houston. Seriously. I drink iced tea all day long with little effect. At Buffalo Grille, 1 ice tea has me wanting to run a marathon. Since I don't run marathons, I usually fill my cup with half regular and half decaf tea so I don't spend the day with jittery hands at the computer.
The 1 thing better than the food and the super caffeinated drinks is the giant buffalo head over the counter. Every time we are in, Baby James stands below buffalo and tells me lots of things about it. He takes breaks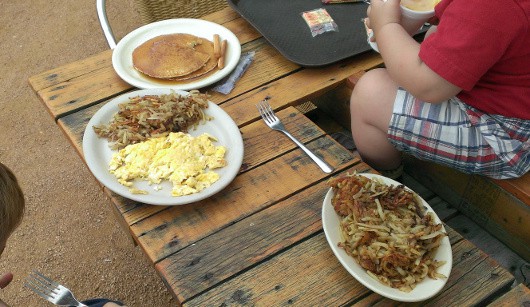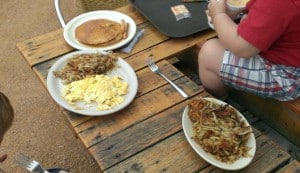 by going to get free saltines from the coffee bar but always returns to the buffalo and his story. (Keep in mind that he is 23 months and his story is a little hard to follow.)
When we can convince James to leave the buffalo, we take our food to the patio. Usually the staff carries the food for our entourage and makes sure we have everything we need.
The patio tables are made from recycled pallets and James prefers to sit in the middle cut-out section than sitting in the high chair. I've since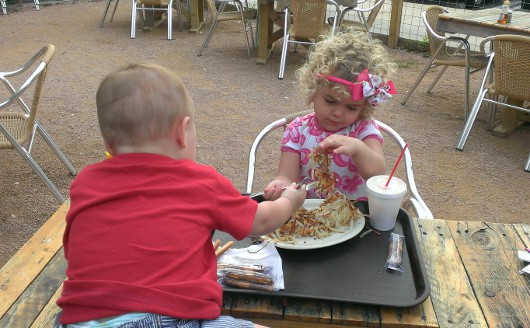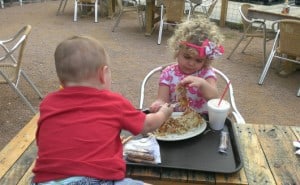 flipped through our book on etiquette and it does not seem to cover pallet patio tables, but I am certain this is the correct protocol.
Outside the kids can make a little mess and roam around the gated patio while I finish my tea and talk with my friend. Sitting inside is also a family friendly option, with just enough noise and commotion for no one to be bothered by a few squeaks and giggles. Also, the bathrooms are nice, large and have a changing table.
So, as you can tell, we like Buffalo Grille. In fact, I could use an iced tea right now.